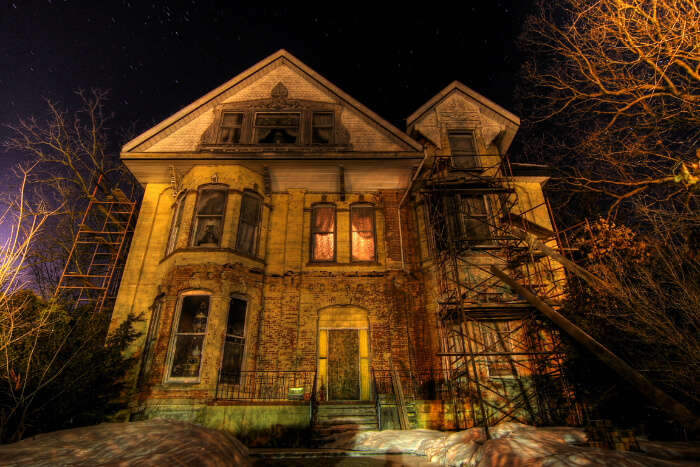 London is the most iconic and glamorous cities of the world that is endowed with heritage buildings, castles, museums, parks, and buzzing streets. But like all other cities, London too has an eerie side. After sundown, some of the heritage monuments look spooky and haunted, echoing eerie stories and creating some unnerving sensations. Here, we present some of those uncanny and mysterious stories (read true stories), associated with the most haunted places in London. Before going through this, make sure you have a brave-heart!
10 Most Haunted Places In London
Take a look at some of the haunted places in London which might interest you and at the same time give you nightmares!
1.Westminster Abbey – The Most Unnerving Place Of The City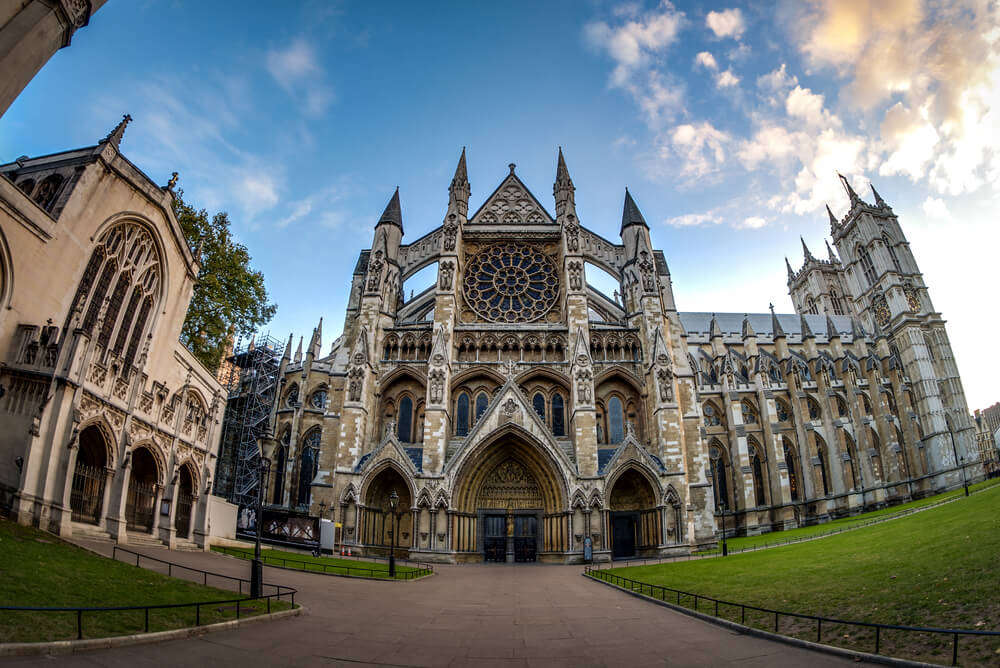 Westminster Abbey is one of the must visit sites of London. This is a historical church, about 1000 years old, located in the west of Palace of Westminster. Formerly titled as Collegiate Church of St. Peter, this Gothic structure is not only one of the most important religious buildings of London, but a popular coronation place and burial ground for the British monarchs. Over the years, nearly, 3000 people and 17 monarchs have been buried in the ground of Westminster Abbey. The church looks ghostly and spooky after sunset and people have perceived plenty of supernatural occurrences in the premises.
Spooky occurrence: Multiple times, tourists have witnessed the shadow of ghost of John Bradshaw or the floating shadow of ghost of a monk, known as 'father of Benedictus.' In the South cloisters of the church, there is a marble statue of Daniel Pulteney, holding a book. Though quite bizarre yet scary to know that many have reported, seeing the statue turning the pages of the book.
---
Europe Holiday Packages On TravelTriangle
Explore the most beautiful places to visit in Europe, from Paris to the Venice canals and from the Greek islands to the Swiss alps. Book customized packages by expert agents on TravelTriangle. Inclusive of airport transfers, cab, resort, sightseeing and meals. Best holiday experience Guaranteed. Book Now
---
2. Tower Of London – Hear The Shrieks Of Innocent Prisoners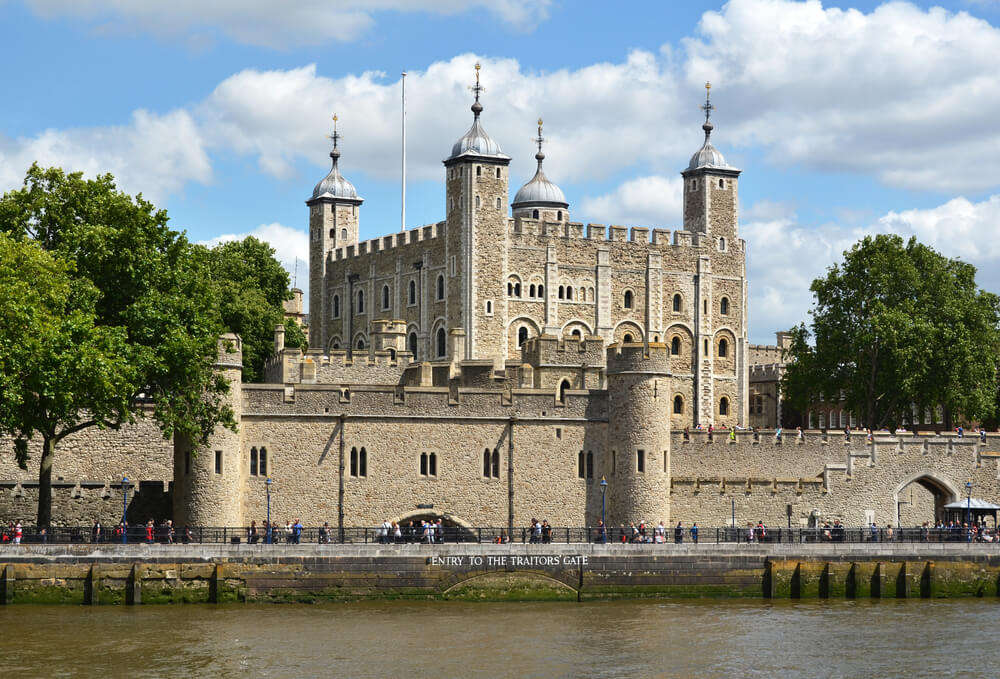 Located by the banks of River Thames, this historical castle is officially Her Majesty's Royal Palace and known to be one of the scary places in London. From 1100 to 1952, the Tower of London, was used as the prison by the Royal Family. Large number of convicts were tortured, beaten and beheaded here. Till date, visitors continue to feel uncanny, observe scary shadows and get unnerving spine chilling feelings at some parts of this castle.
Spooky occurrence: People claim to have seen creepy shadows of spirits of Guy Fawkes, Lady Jane Grey, and Henry VI and have heard painful screams of prisoners. In fact, many have seen the shadow of Anne Boleyn- the beheaded wife of Henry VIII, walking with her head, tucked under her arm.
3. Hyde Park – The Tale Of A Non-Human Graveyard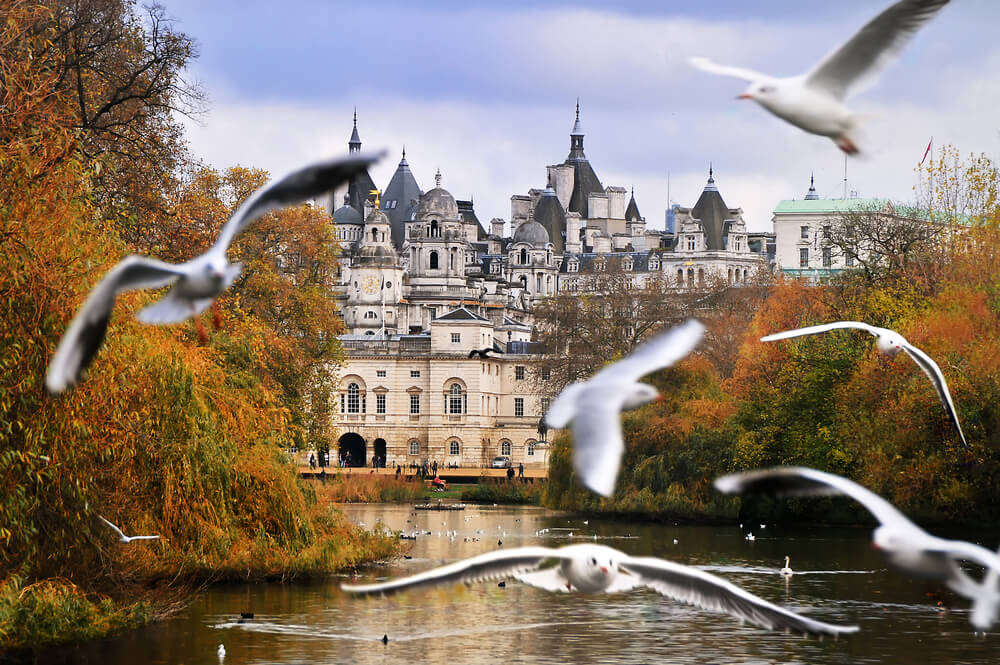 Among the popular London horror attractions, Hyde Park is a sprawling 350-acre lush green space, famous for walking, leisure strolls and day picnics. The park has an adjacent burial ground, with graves of more than 300 pets. Most people visit the park for leisure activities, but many people walking by have sensed unnatural and ghostly appearances, which have chilled their spine.
Spooky occurrence: Mysterious shadows and creepy shrieks, have been experienced by park visitors, particularly after sunset hours.
Suggested Read: 25 Most Haunted Places In The World
4. Bruce Castle Museum- Where The British Lady Recalls Her Death Scene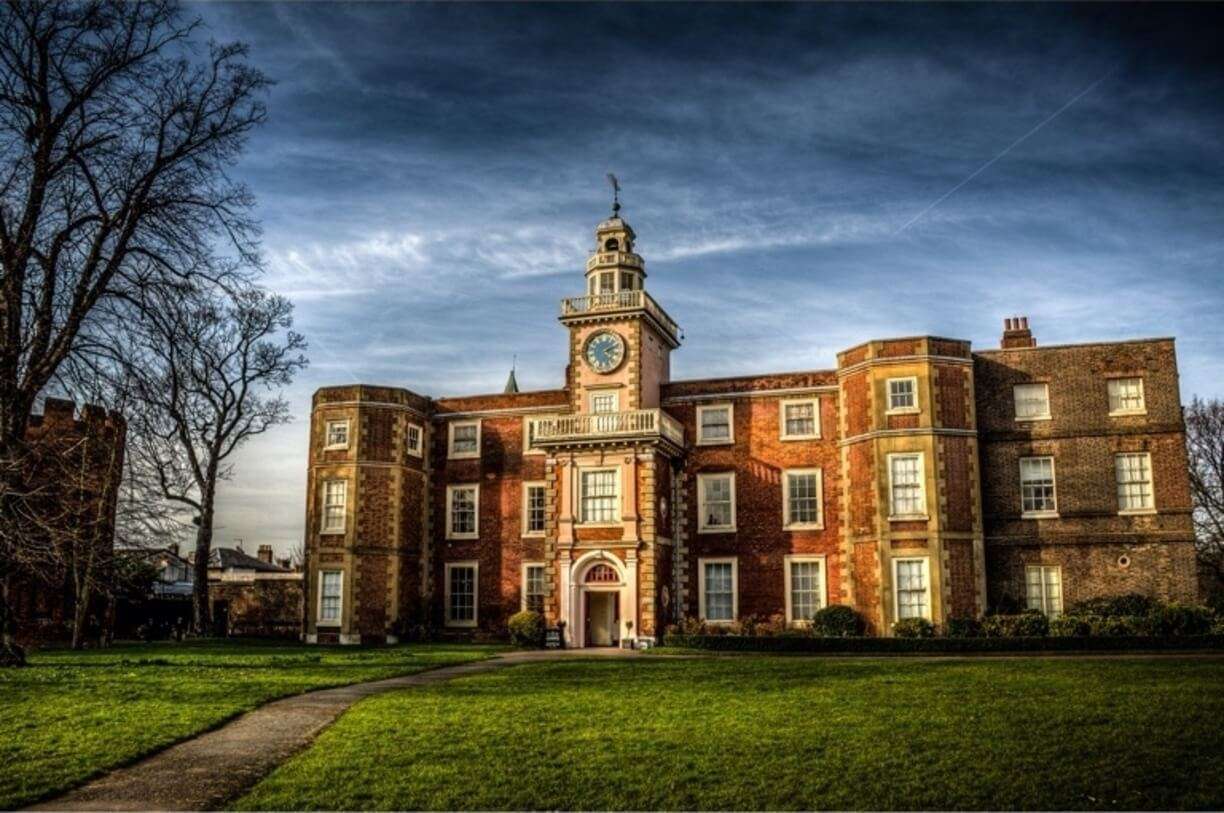 Image Source
Originally known as the 'Lordship House', Bruce Castle was established in 1254. Presently a museum, displaying archives of London Borough of Haringey and history and heritage of London city, this place is known to be one of the most haunted places in London. It is said that in colonial times, Lady Coleraine was held against her will by her cruel husband. He caged her in the upper part of the house. On a November night, she committed suicide by jumping off from the parapet.
Spooky occurrence: Every year, on 3rd November, it is claimed that the unhappy soul of the lady enacts the act and many visitors even hear her painful cry on that day.
5. The Old Operating Theatre Museum- Place Of Painful Cries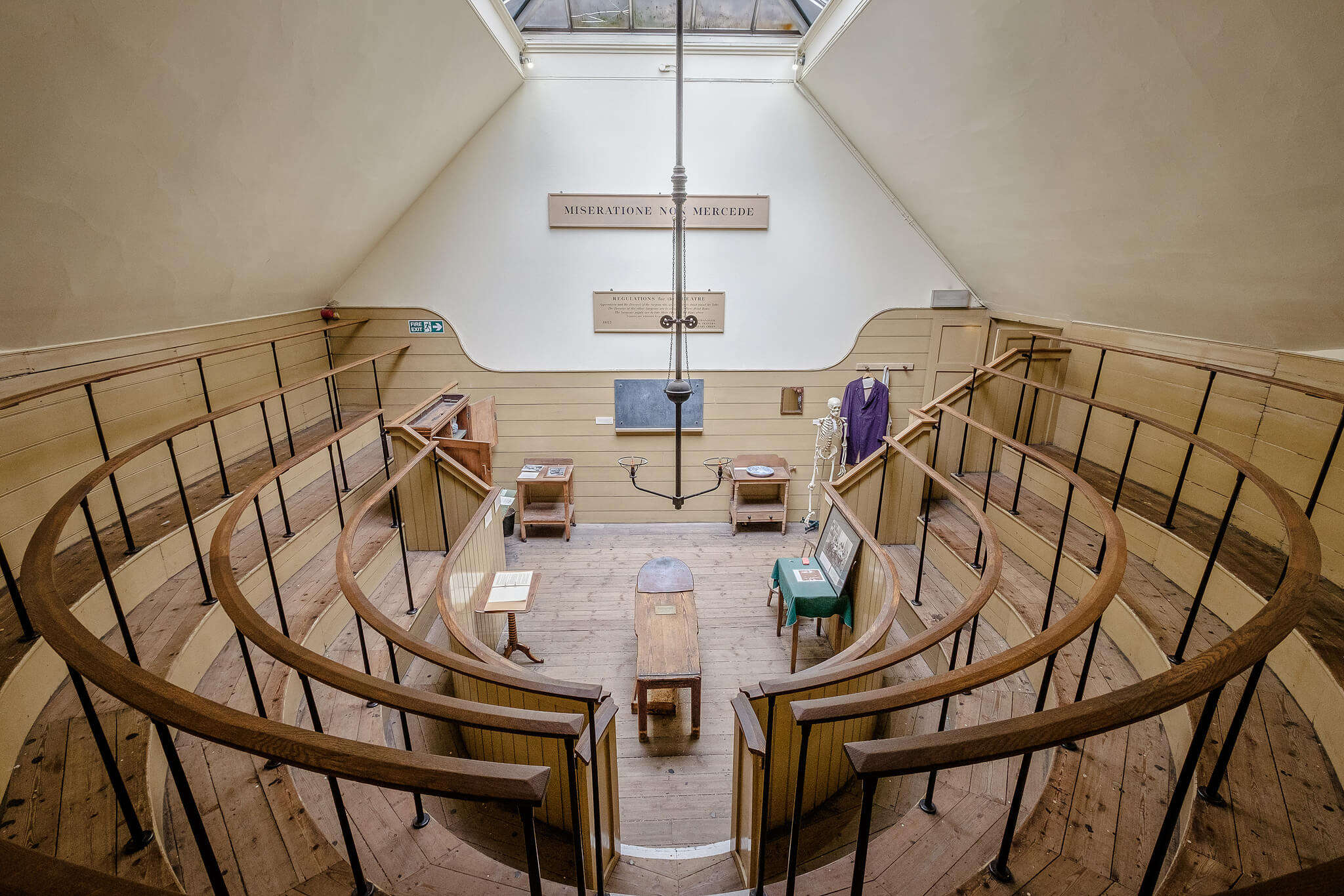 Image Source
This is the museum of surgical history and among the top haunted places in London, England. Located in the attic of the early 18th century church of the old St Thomas' Hospital, this unique museum displays various innovations and discoveries of surgery and medical sciences. St Thomas' Hospital has records of many unnatural deaths until 1846, as surgical innovations were unknown till then.
Spooky occurrence: Cries and screams of patients in pain and agony can be heard in secluded corners of the attic and staircases.
Suggested Read: Visit These 11 Haunted Places In Kolkata And Discover Their Real Ghost Stories
6. Spaniards Inn – The Eerie Side Of The Iconic Pub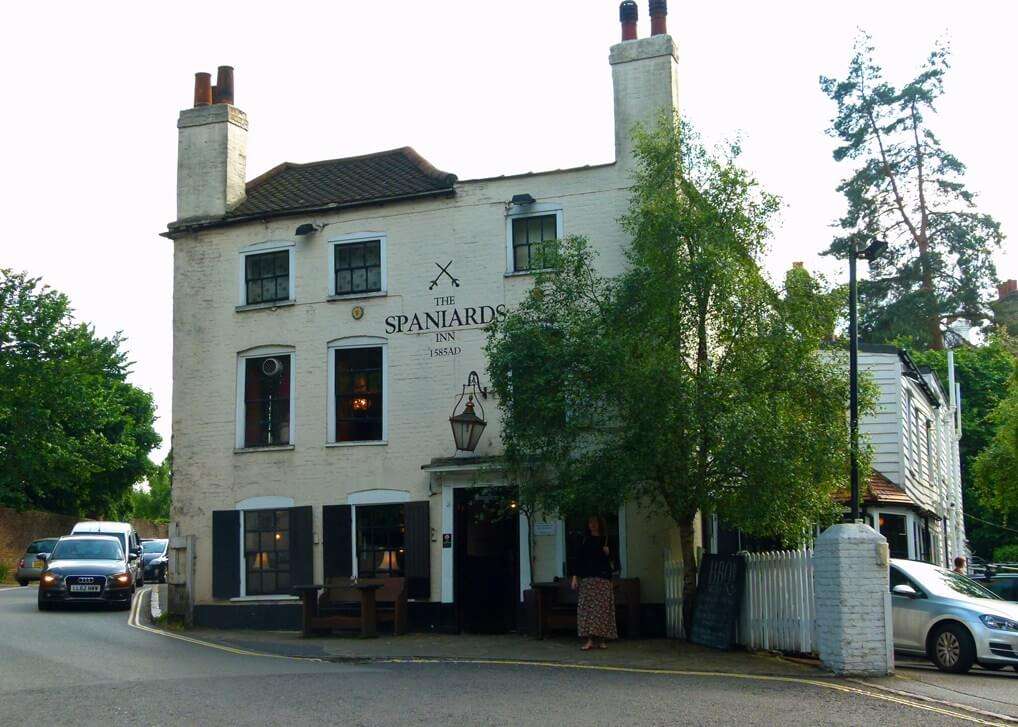 Situated at one end of Hampstead Heath, Spaniards Inn is an eminent London pub, offering world class dining experience. With vinatge décor, wood panels and lavish collections of wines and spirits; Spaniards Inn is one of the most haunted hotels in London. Spaniards Inn has some dark secrets. Dick Turpin- a famous anti-social of London was a regular visitor here and many of his crimes, like quite a number of brutal murders were plotted here.
Spooky occurrence: Visitors have witnessed several apparitions at night. The ghost of Dick Turpin and an unknown lady wearing white outfit haunt the pub often.
7. Old Queen's Head- The Ghostly Gastro Pub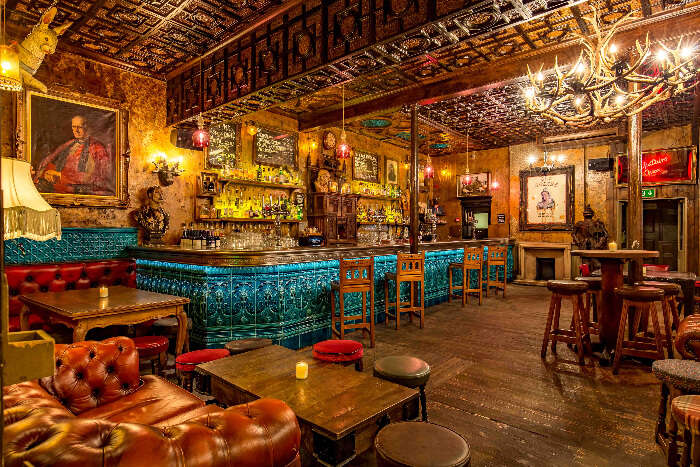 With antique furniture and stone fireplaces, Old Queen's Head is a famous eatery in London, known for hosting quizzes, games, live shows and concerts. But people belive that this buzzing pub is also haunted by a lady and a little girl, who were brutally killed here. A famous gastro pub, Old Queen's Head is undoubtedly another name on the list of haunted places in London, England.
Spooky occurrence: The little girl visits the pub at night. She cries, bangs doors and runs around the staircases. People have heard her footsteps often.
8. The Flask – The Story Of The Heartbroken Barmaid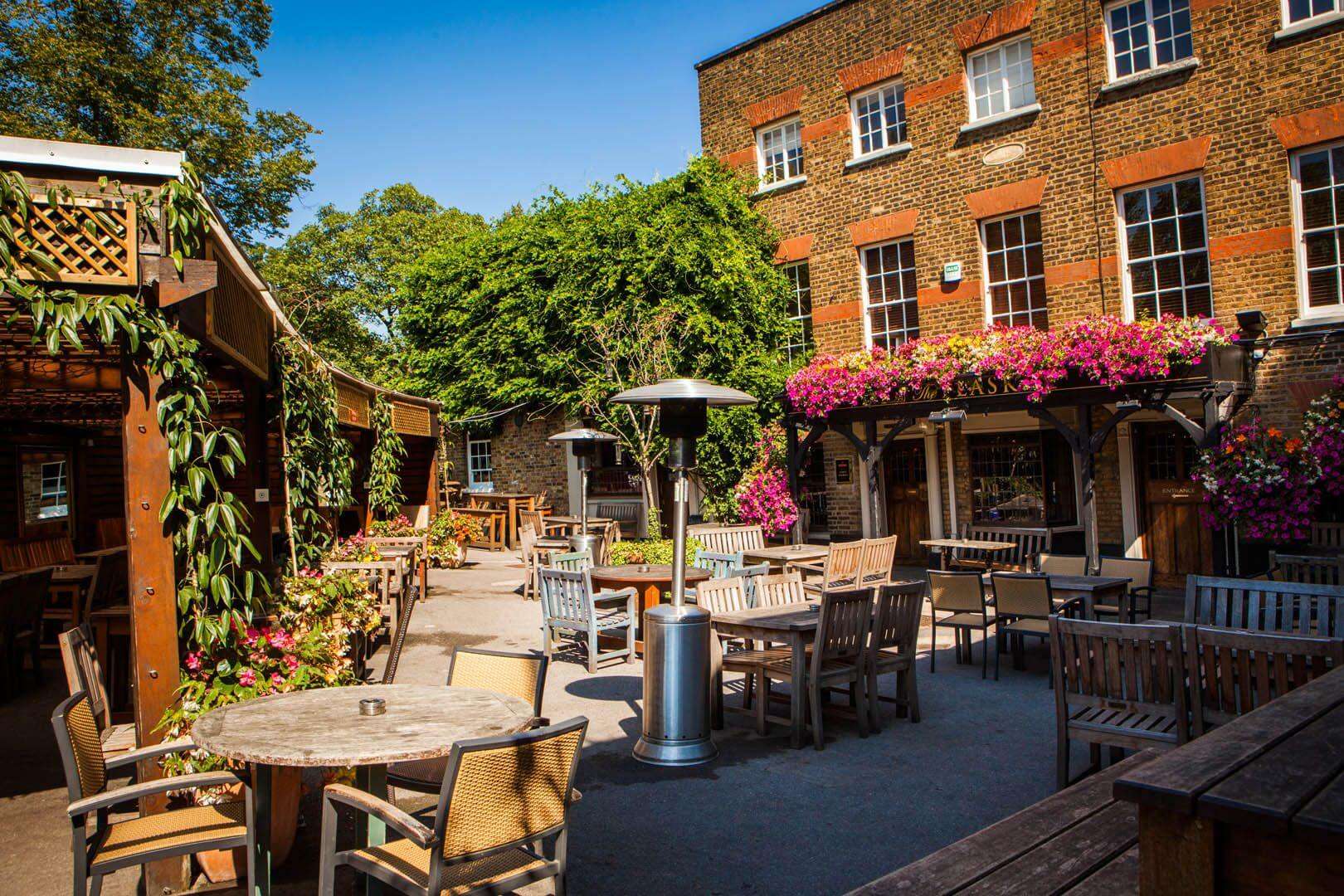 Image Source
If you're looking for some crazy London ghost tours at night, do pay a visit The Flask. This buzzing pub of Highgate talks about couple of haunting incidents. Proofs reveal that a Spanish barmaid hanged herself in the cellar, after being heart broken by her lover. Legend also showcases that the first ever autopsy in London, took place in the committee room of the pub. Enough scary. Insist it?
Spooky occurrence: A man in Cavalier's uniform and an unknown lady, draped in white had been seen by many, roaming in the main bar area.
Suggested Read: The 15 Most Haunted Places In Delhi You Must Visit
9. Greenwich Foot Tunnel- The Scary Pathway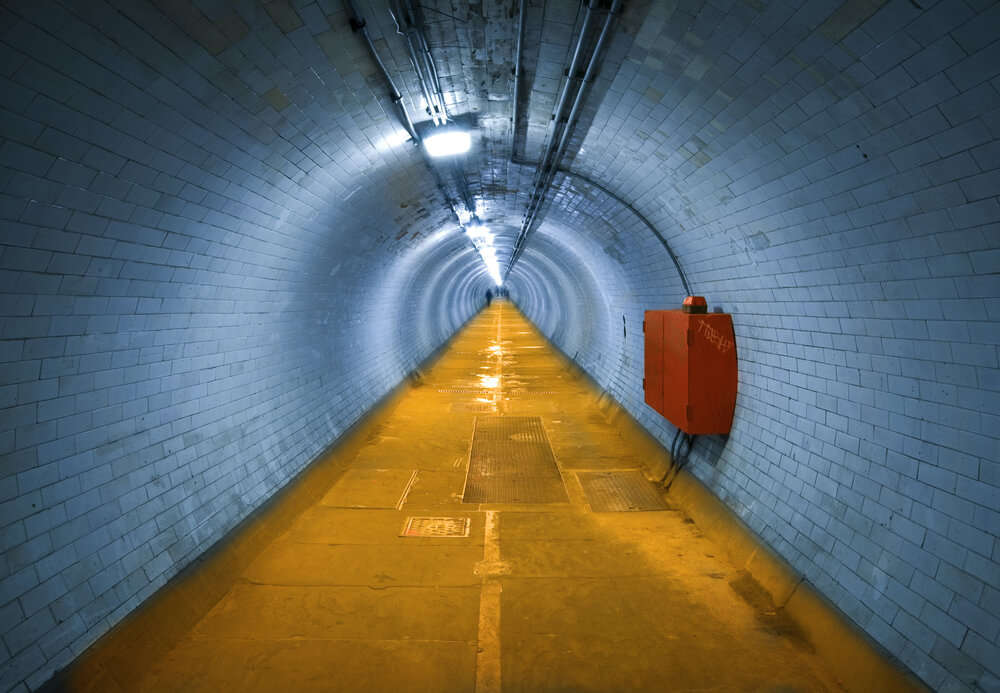 Greenwich Foot Tunnel is an underground tunnel, beneath River Thames, stretching from Isle of Dogs to Greenwich. This public highway, inaugurated in 1902 is a free walkway for all, but after sunset, this dimly lit tunnel turns out to be one of the most haunted places in London. The pin drop silence inside the tunnel, sounds of dripping water from the roof and scary ambience always scare the hell out of every person, walking by.
Spooky occurrence: Echoe of footsteps is commonly heard by many, who have travelled through this tunnel, in the evening.
10. Bleeding Heart Yard- The Name Says It All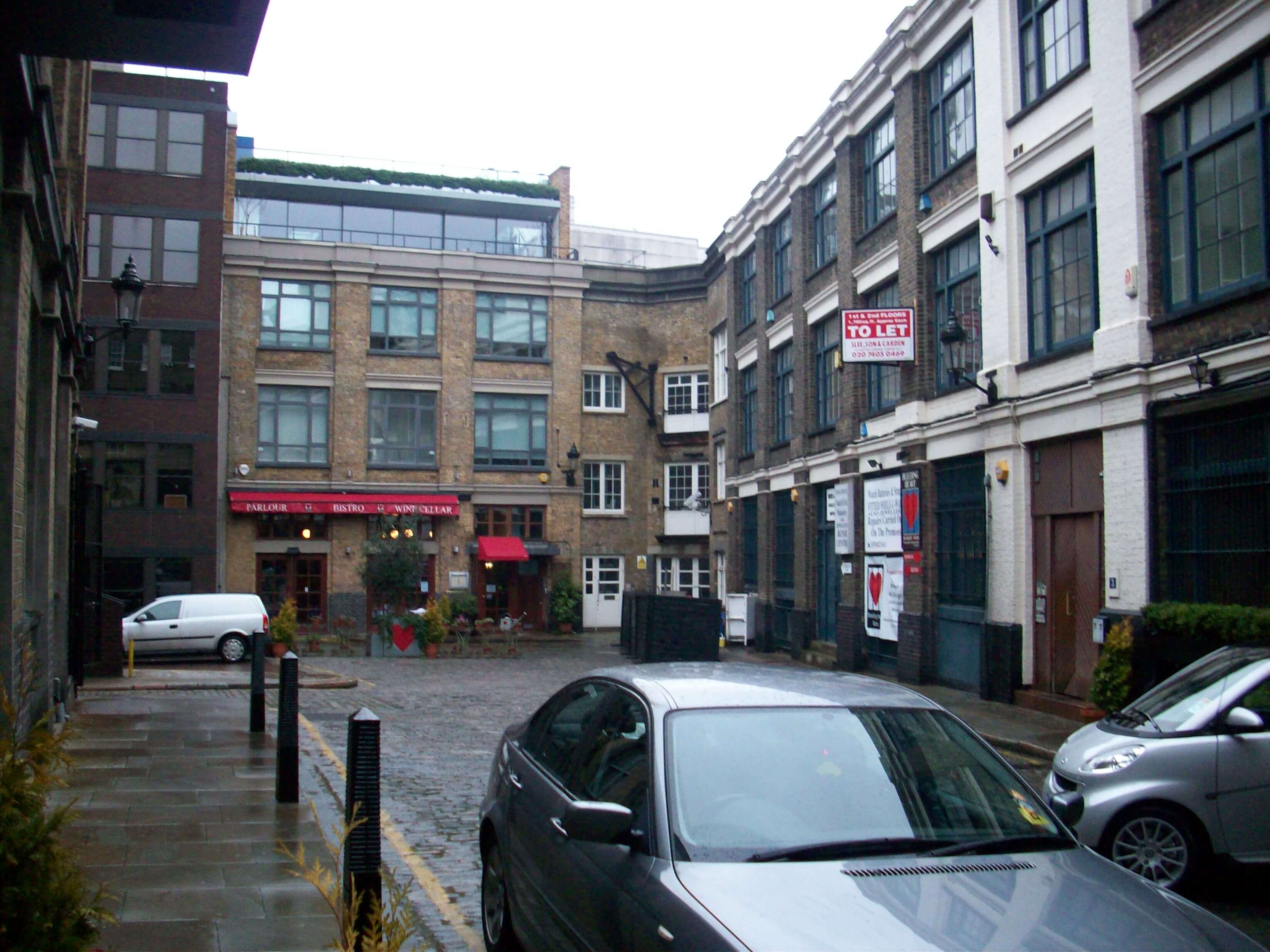 Bleeding Heart Yard is a cobbled courtyard, named after the antique picture of Virgin Mary, stabbed with 5 swords. The background story of the place is as horrific as its name. Legend has it, that the mutilated body of Lady Elizabeth Hatton was found in the middle of the courtyard. She had been killed and her legs strewn across the ground, but her heart still pumped blood. This gruesome incident, had labelled Bleeding-Heart Yard, as one of the most frightening places in London,
Spooky occurrence: Cries of Lady Elizabeth Hatton, asking for help are experienced by many in present times.
If you still have a daring heart and game for some spine chilling sensation, surely visit some of these haunted places in London, during your next visit.
Does it sound challenging enough for you to take a night tour of these most haunted places in London? If you ever visit them, let us know your experience. 
Further Read: 19 Real Haunted Houses In India That Will Give You A Cold Sweat
ICC Cricket World Cup 2019 Schedule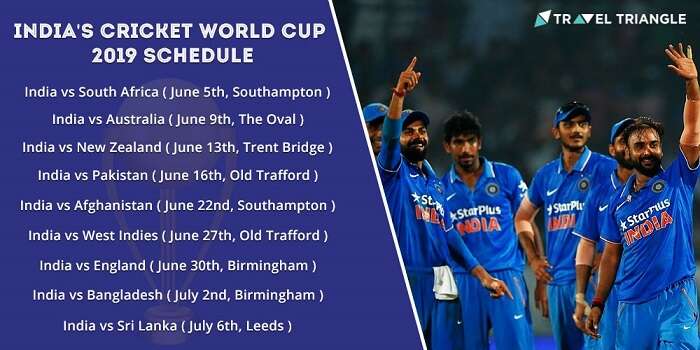 Besides the above info, you must be aware of the upcoming Cricket World Cup tournament. So, if you are a cricket lover and eagerly waiting for it, here is the next ICC World Cup 2019 schedule! Check-out!
For our editorial codes of conduct and copyright disclaimer, please click here.
Frequently Asked Questions About Haunted Places In London
Which is the most haunted places in London?
The 5 most wanted places in London are The Tower of London, Hampton Court Palace, Theatre Royal, Brookside Theatre, and Bruce Castle.
Are there haunted hotels in London?
There are a few haunted hotels in London. The best amongst them are believed to be Safestay Holland Park, Park Villa Boutique Hostel, Gallery Hyde Park, Meininger Hotel London Hyde Park, etc.
What are the best places to visit in London?
If you are looking for the best places to visit in London then don't forget to explore the following places:
1. London Eye
2. Warner Bros. Studio
3. Madame Tussauds
4. Westminster Abbey
5. London Dungeon
6. Kew Gardens
7. National Gallery
8. Trafalgar Square
9. Piccadilly Circus
10. Hyde Park
11. Big Ben
12. Buckingham Palace
Is London haunted?
There are many true ghost stories about London and one can go for popular haunted London tours while staying here. These tours will visit the most haunted places in London including Westminster Abbey, Bruce Castle Museum, Old Operating Theatre Museum, etc.
Is it safe to travel to haunted places in London?
If you are looking for some fun in London and planning to visit the haunted places then you can surely explore the haunted places in London such as Bruce Castle, Westminster Abbey, etc.
What can I do in London?
There are many interesting things to do in London such as Hyde Park, Westminster, Camden, London Eye, Soho, Shoreditch, Hampstead Health, BFI, Thames Cruise, Baker Street, Brixton Academy, The O2, Brick Lane, Chinatown, Electric Avenue, etc.
When is the best time to visit London?
If you are planning to visit London, then the best time to explore the exquisite beauty of London is between March and May. The temperature in London remains mild during these months, making it perfect for sightseeing and other adventurous and interesting excursions.
Is Halloween celebrated in London?
Yes, Halloween is celebrated in London but the celebrations are not as huge as in the United States of America. You can attend any of the halloween festival such as Redskin which is organised at Wembley Stadium for a perfect experience.
---