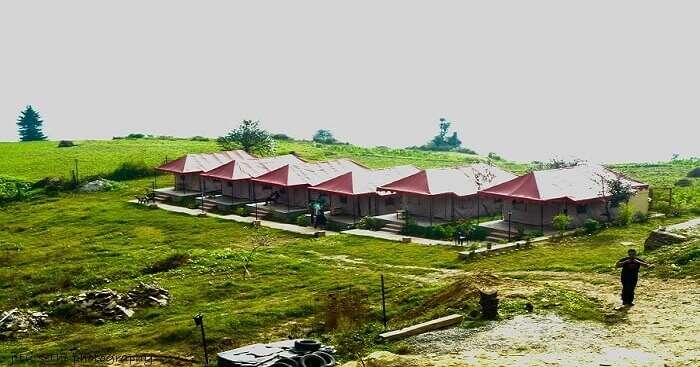 Dehradun and its surroundings are full of surprises from nature. To experience the best in the offering one must take a step closer and walk into nature's calm embrace. And what could possibly be a better way than trekking! Chakrata Trek is one fine journey which makes for the perfect weekend getaway for every nature devotee. Heading into the vivid green outdoors of Chakrata one can not just explore the surroundings but also plan and go for a range of adventures. 7.5 hours of bus ride from Delhi can take you to Chakrata where curvy roads and scenic mountains firstly give you some anxious moments and later, fill your soul.
Chakrata is located in the Dehradun district in Uttarakhand and is located 98 km from the Dehradun city. Another benefit of traveling to Chakrata is the fact that it allows you the right thrill of an offbeat destination. This place still basks in the glory of solitude and isn't a mainstream destination yet. So plan a weekend trip to Chakrata and treat yourself to another beauteous trek lying in the calm slumber of the majestic Himalayan land.
Here's all you need to know about Chakrata Trek!
Ideal duration of the trek: 2 day
Approximate budget for the trek: INR 4500 per person
Best time to plan Chakrata trek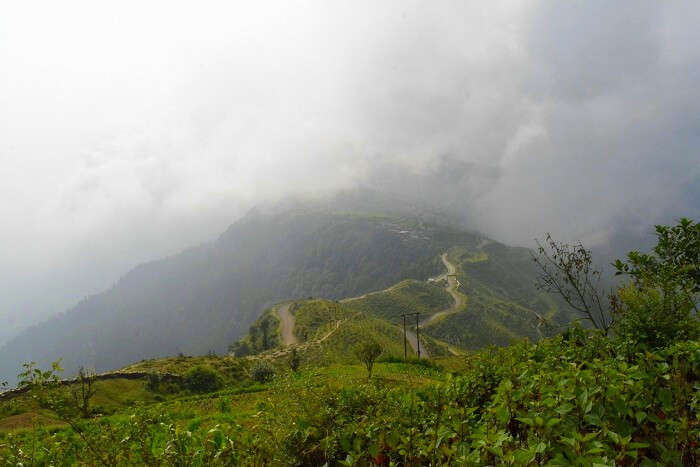 At 7000 feet above sea level, Chakrata is a year-round destination. But if you are planning to go camping and trekking at Chakrata Hill Station then April – June and September – November is the best time to go.
Suggested Read: 27 Hill Stations Near Dehradun To Evoke Irresistible Wanderlust
Day 0: Departure from Delhi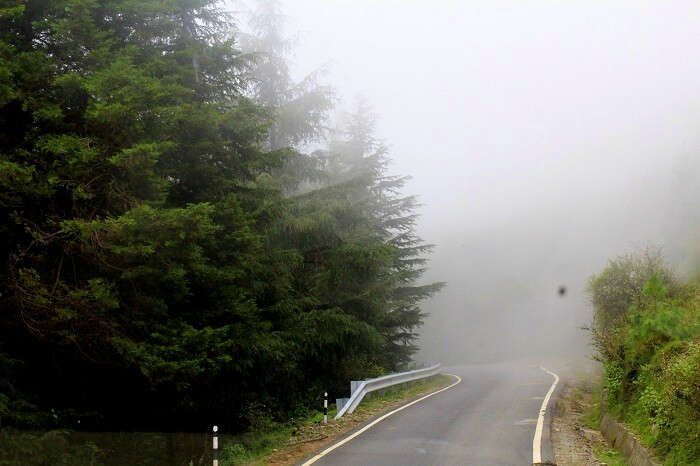 Located at a distance of 320 km from New Delhi, Chakrata makes for an ideal weekend getaway from Delhi NCR. The buses for Dehradun mostly departs from Akshardham Metro Station and this place boasts of a Haldiram outlet from where you can have a perfect dinner and get ready for your overnight journey to the beautiful mountain getaway.
Day 1: Arrival at Chakrata & trek to the Tiger Falls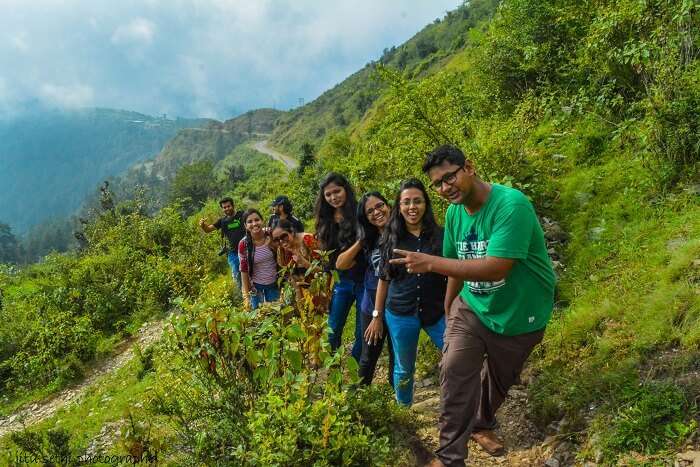 Upon your arrival at Chakrata in the morning, the mountain beauty would leave you stunned and enchanted for sure. Located right in nature's cozy comfort, Chakrata is just the perfect place to take away all your worries. Camping tents are available at a nominal cost which can be fixed at the sprawling campsite ground.
If you are traveling with a trekking operator, which is a highly recommended option here, you would be served delicious breakfast. After resting for a while you can actually head to the most popular attraction in the region – the Tiger Falls.

This place is located almost 20 km from the campsite, which can be either trekked or covered in a tempo traveler, which is widely used in the region. However, the last 1 km leg of the route to the Tiger Falls must be covered on foot necessarily. The views here are absolutely breathtaking and is nothing less than a fairytale world. Make sure that you take a dive into the pristine mountain water cascading from a height.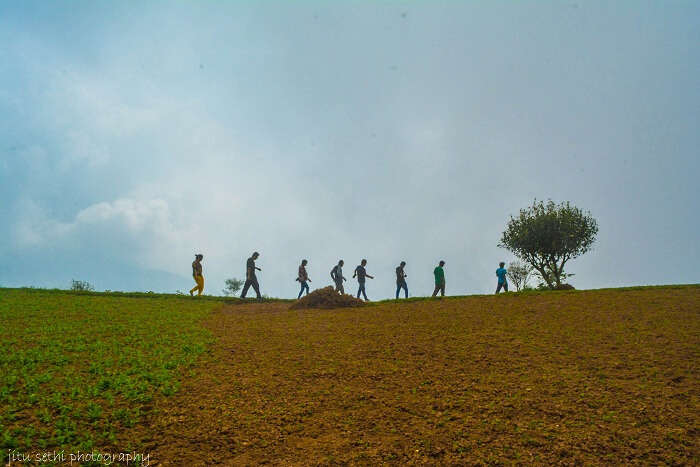 Brace yourself, as you might get lucky spotting a tiger. The wild beast has been spotted in the region earlier and it could be your chance with the memorable view of the lovely beast. Get back to the camp. A momentous day comes to an end. You can bond with fellow travelers over a cup of tea, snacks, bonfire, or music.
Highlights of day 1: Stay in a Chakrata camp, trek to Tiger Falls, water activities in Tiger Falls, stargazing, music, and fun games
Day 2: Walk in the meadows & departure back to Delhi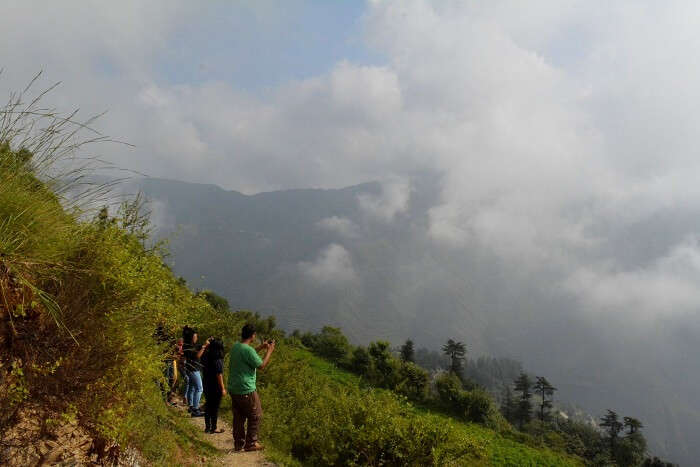 Get ready for an early morning tour of the lush green farms and wonderful meadows around. Walk on the mist-laden grass, and foggy surroundings, this could be a perfect morning walk you've been longing for a long time. There are beautiful fruit orchards around, a view of which would make your soul quite uplifted. Soon you pack your bags, have a sumptuous breakfast and head back to Delhi.
Highlights of day 2: Nature walk, birdwatching, and other activities listed below
Club your Chakrata trek with these activities & make your trip more eventful!

Rock climbing
Water activities like rappelling, swimming, river crossing, and bridge slithering in Yamuna Adventure park
Bird watching session at Deoban
Tour of Budher Caves – 30 km from Chakrata
Waterfall rappelling at Tiger Falls
Horse riding at near Chakrata town till Forest Checkpoint
Village tour on bike
Suggested Read: 16 Things To Do In Chakrata On An Exciting Weekend Escape
P.S. When you are in the mountains make sure that you don't litter garbage or leave any leftover. Please be mindful of the beautiful nature and don't spoil it.
The 2-day camping session at Chakrata Hill Station is the perfect weekend break for everyone who is having an exhausting time back in the city. When are you planning a weekend getaway to the mountains then!
Further Read: Following Her Grandmother & Mother, Kanika Embarks On A Budget Solo Trip To Chakrata To Continue Her Family Legacy #FamilyGoals
---
Long Weekend Trips Starting @ Rs 3499/-
Take a trip to spend the upcoming long weekend with your buddies.
✓ Stay at 4 star rating hotels with local sightseeing, meals and transfers.
✓ Travel in AC coach round trip (from Delhi).
✓ All Inclusive Deal– Camping, Jeep Safari & Trekking as per itinerary
✓ Sign up NOW to celebrate the long weekend out of town!
---