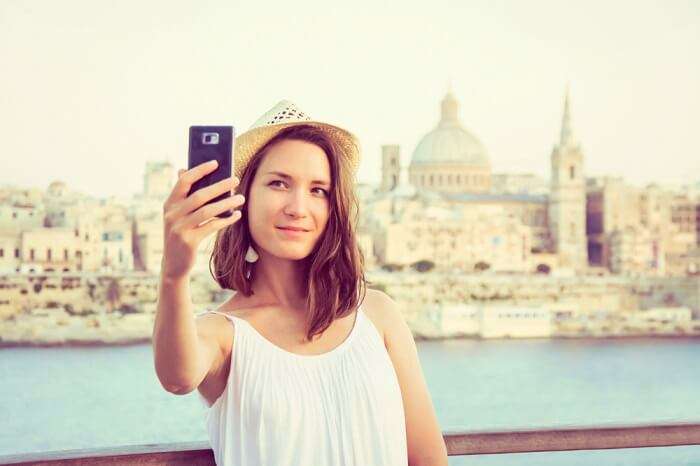 Malta may measure a mere 27 km by a short 14 km, but that tiny island country is full of delights and splendid sights which range from thousands of years old temples to beautiful lagoons and vivid rock formations. This compact sized country allows its tourists to get around and visit top attractions within the span of a few days.
10 Best Day Trips From Malta
So here's a list of the best day trips from Malta that will give you a lifetime experience and show you what Malta has hidden in store. Take a look!
1. Valletta

Valletta is Europe's first planned city and is a UNESCO world heritage site due to the numerous historic monuments which populate it. It was built during the 17th century as a strong grid of streets right on a narrow peninsula, it left the city with no space to expand outwards. This also didn't allow the architecture to stay untouched. Some examples of monuments which shouldn't be missed on this day trip from Malta is the John's Co-Cathedral, which is a gorgeously gilded beauty and stands right alongside the Grand Master's Palace. There's more for the history buffs in the forms of the awe-inspiring Grand Master's Palace and the sumptuous National Museum of Archaeology.
Things to do: See John's Co-Cathedral, Grand Master's Palace, Grand Master's Palace and the National Museum of Archaeology.
Location: South East of Malta
Must Read: 35 Best Places To Spend Christmas In Europe In 2022
2. Comino Along With The Blue Lagoon

The blue lagoon is a spectacular beauty which truly looks picture perfect. It's a wide lagoon with a strong base of rock and white sand. It's a beautiful place to head to for snorkeling and swimming and it does right alongside the beautiful island called Comino which is perfect for people looking for a getaway all by their lonesome. You can reach here by taking a water taxi from Mġarr or Ċirkewwa too.
Things to do: Enjoy a dip in the lagoon. Go for watersports there.
Location: Between Gozo and Malta, south of Sicily.
Must Read: 10 Gorgeous Beaches In Malta For Your Next Sojourn
3. The Three Cities, Hypogeum And Tarxien Temples

Right across Valletta, sitting pretty across the vast blue great harbour, are the fortified towns called Cospicua, Senglea, and Vittoriosa. You can take a boat across the gorgeous lake to see the beautiful sites. The most appealing is sure to be Vittoriosa, which is filled with monuments like the Inquisitor's Palace, a labyrinth of streets and Malta at War Museum. Next up, head on towards the Tarxien Temples which are ancient pieces of history and the historic Hal Saflieni Hypogeum, which is near Paola. It's a set of ancient well preserved well preserved extraordinary subterranean caverns which were carved out of a rock 5000 years ago.
Things to do: Visit the towns Vittoriosa, Cospicua, and Senglea. See the Inquisitor's Palace, War Museum, Hal Saflieni Hypogeum.
Location: Triq Ic Cimiterju, Raħal Ġdid PLA 1116, Malta
Suggested Read: 13 Frolicsome Beaches In Europe For All The Excited Beach Bums Across The Globe
4. Marsaxlokk

Hosting the biggest Sunday fish market full of brightly colored fishing boats which bob up and down in the harbor with their reflections spilling right over the blue translucent waters, acting as a serene contrast to the shore which is full of chatter and hubbub. Everything from oysters to baby sharks is sold in here. It's all so vivid, energetic and intense that it will just pull you in. You should definitely have a meal at one of the lined up harbourfront restaurants. But if you want to visit the place but don't want to interact with such an intense hubbub then going on other days of the week is recommended.
Things to do: Visit the fish market, have a meal at a restaurant there.
Location: South-east end of the main island of Malta.
5. Sicily

Malta tends to get too claustrophobic after spending a couple of days there, then it's time to head over to Sicily which is the perfect place to visit for a day trips from Malta to Italy. Located on the south of Italy, Sicily is a lush green island just ripe for exploration. To reach there you can catch the catamaran right from Valletta to Pozzallo, which is on the southern tip of Sicily. On Sicily, tour Taormina, Catania and of course don't miss it on Etna. But if you want to explore more apart from the usual haunts then there are many beautiful hidden gems of Sicilian villages, ancient remains and beautiful beaches and mountains to visit. You can round it all up with the glorious food.
Things to do: Visit the City of Noto, Island of Ortiga, Palermo, Aeolian Islands and if you are into trekking then the Madonie mountains are a must.
Location: Central Mediterranean Sea, south of the Italian Peninsula
Suggested Read: 17 Spots For Snorkeling In Europe Every Underwater Enthusiast Must Visit In 2022
6. Gozo

Day trips from Alta to Gozo are a splendid affair as Gozo encircles dizzyingly cliffs, perfect storybook scenery, and scrumptious restaurants. Smaller than even Malta, it's the perfect play for a day visit as you will be able to see most of the notable sites like its walled capital Victoria on the hilltop, beautiful rock formations found in Dwejra also with the small town beauty which is Xagħra. It is home to the gigantic Ġgantija historic temples. Gozo is the perfect place to take long leisurely strolls, enjoy bike rides through its picturesque back roads and also go on swimming from the hidden coves.
Things to do: Visit Victoria city, Dwejra, Ġgantija historic temples, take bike rides.
Location: South of Sicily, Mediterranean Sea
7. Mdina And Rabat

Great rising stone walls, which encompass the narrow piazzas and lanes of the hilltop Mdina, a gorgeously sculpted Arabic citadel rise and it veils behind it majestic convents and mansions. If touring and walking makes you hungry then there are restaurants lined up on the city walls which will make a great meal for you. Next up is Rabat, the word means suburb and it is a small town which is located outside the solid fortifications of Mdina. Rabat has the exotic feel with its impressive Roman villas and catacombs like Mdina but it is also transfused with many local flavours which permeate its air.
Things to do: See the Arabic citadels, mansions, Roman villas, and catacombs.
Location: not sure
Suggested Read: Guess Which European City Gets The Title Of World's Most Liveable City This Year!
8. The Dingli Cliffs

At the beautiful Dingli Cliffs, Malta takes a drop of 220m right into the blue waters. Full of windswept walks through narrow roads which run right along the cliffs, Dingli is a magnificence to behold. While here you should also try out their staples such as the rabbit stew while overlooking the panoramic views from what was formerly a Nissen hut. Don't miss out on the Clapham Junction which is like ancient scores that look like cart ruts right in the large sloping limestone pavements.
Things to see: Beautiful cliffs, Clapham junction
Location: a village in Northern Malta.
9. Tunisia

Tunisia was since raided by the Barbary pirates and then also settled into by the Phoenician Greeks, after that they were home to the city of Carthage. A day trip from Malta to Tunisia will be the perfect day trip to uncover its grand history. Visit the Maghreb, which is a culturally endowed place, then head over to El Djem which is perfect for history buffs. Full of elliptical amphitheaters like the Amphitheatre of Thysdrus and beautiful Colossal arches to rival even those in Rome, El Djem is a site which shouldn't be missed. Next up is Houmt Souk which is a jewel in the crown of the Djerba island and comes with the Bordj el Kabir fort. There's more in the form of whitewashed synagogues, colourful pottery bazaars, Turkic mosques and more which will leave you wanting more.
Things to see: El Djem, Maghreb, Amphitheatre of Thysdrus, Bordj el Kabir fort.
Location: On the Mediterranean coast of Northwest Africa and midway from the Atlantic Ocean and the Nile Delta.
Suggested Read: This Winter 2022, Escape To The Best Honeymoon Destinations In Europe!
10. Hagar Qim, Mnajdra Temples And The Blue Grotto

Ħaġar Qim along with Mnajdra consist of the most beautiful locations in all of the country's prehistoric beauties. Set atop the sea cliffs, they gaze out toward Filfla, which is an islet. Its name in Arabic means 'peppercorn'. There is a small museum which highlights the importance of all the three places and ties them together in history. You can take a short car or bus ride to reach Wied iż-Żurrieq which is the launching place for the Blue Grotto and there are regular boat trips across the sparkling dark Mediterranean which leads to a series of undersea caves which glow shades of blue and make for a mesmerizing spectacle.
Things to do: See the museums, visit Wied iż-Żurrieq and the underwater caves.
Location: Triq Hagar Qim, Il-Qrendi QRD 2501, Malta
Further Read: 31 Festivals In Europe That Will Up The Fun Factor Of Your Euro Tour In 2022
Malta is underseen and underappreciated country, there's much to see, touch and explore, all of which will take your breath away and leave you awestruck. So, don't think too much and plan a trip to Europe, head to Malta and have the best time of your life!
---
---