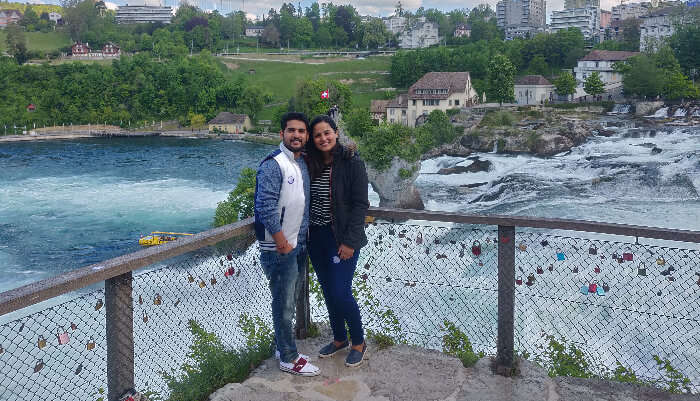 Abhikrishna chose to go on a Europe tour with his beloved wife. It was their honeymoon trip in which they decided to visit 3 places in the continent – Amsterdam, Paris, and Switzerland, taking back innumerable memories. Nothing in their trip was less than a surprise and this is why their travel experience is something that will encourage you to plan your trip to Europe soon. You'll get your curiosity quenched after reading Abhishek's own words.
Planning a trip to Europe was always our plan and we both were sure of this destination when we got married earlier this year. Although, we weren't really sure about the countries to visit and as to how to spend 8 days in Europe. Fortunately, this is when a representative from Travel triangle came into the scene and solved our problem. We went to three cities in different countries and were able to make the most of our every visit.
Package Details For Our 8 Days In Europe
The package we chose for our honeymoon trip has been elaborated below! Take a look!
To: Europe
From: Delhi, India
start Date: May 07, 2021
Duration: 8 days
Group: 2 Adults, 0 children
Itinerary Prepared For Our Honeymoon Trip To Europe
The itinerary for our trip was prepared with utmost care, covering all the major attractions we could cover in 8 days. Check it out!
Day 1: Arrive at Amsterdam airport; check-in; go for canal cruise in the evening
Day 2: Hop-on Hop-off bus city tour in Amsterdam
Day 3: Leave for Paris via train; check-in and overnight stay at a hotel
Day 4: Sightseeing tour in Paris; Seine river cruise
Day 5: Leave for Lucerne via train; check-in
Day 6: Leave for Zurich via train; overnight stay
Day 7: Visit Rhine falls
Day 8: Leave for the airport
Weather Conditions During Our 8 Days In Europe
The weather was fairly rainy and gloomy in both Amsterdam as well as Paris. It would rain at the most unexpected times – bright and sunny at one moment, rainy and gloomy the next. But honestly that simply added to the romantic vibe and the clouds brought a charm to every photograph we clicked in that weather. Fortunately, because of the amazing connectivity of public transport, we were never left stranded in the rain and therefore we could still get to see and explore so much regardless of the weather.
Experiences That Made Our 8 Days In Europe Memorable
1. A Productive Travel Experience On Arrival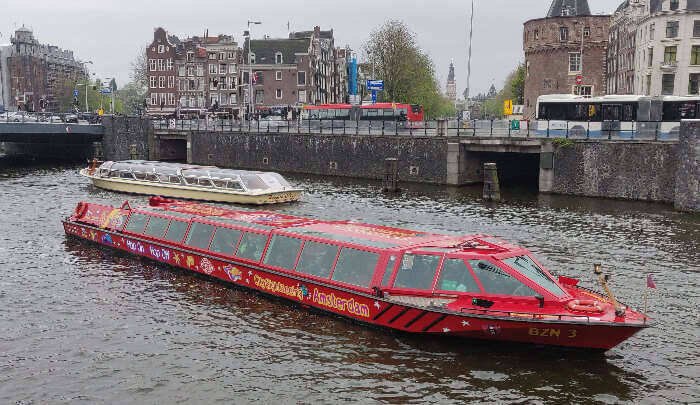 Our trip began from Amsterdam and our arrival in this city was followed by an awe-striking canal cruise in the evening. From the airport, we were escorted to our hotel and it was after freshening up that we left for the canal cruise. The day was well planned and we made the most of it by marveling at the wondrous sites while gliding through the water.
8 Luxurious Cruises In Europe For A Perfect European Experience In 2022!
2. Amsterdam Tour On A HoHo Bus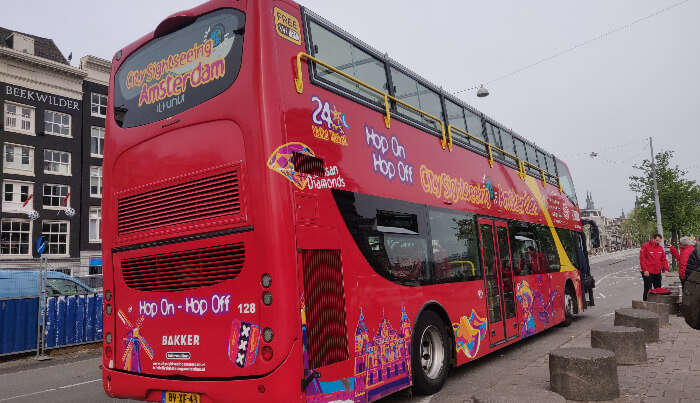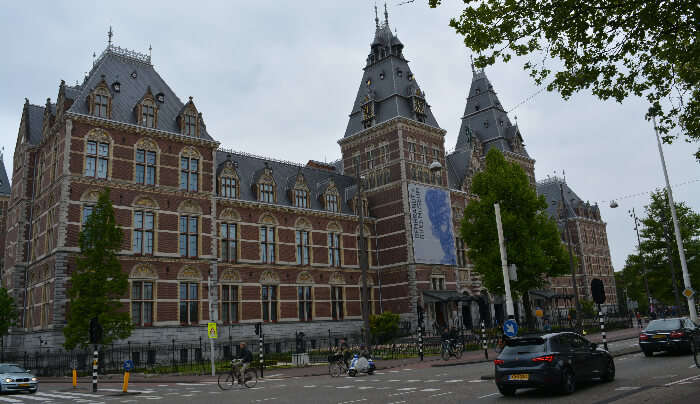 This was indeed a fun experience that we underwent. The best part about this bus tour is that you can board it as per your time preferences. Hopping off at major tourist sites of the city like Jewish Cultural Quarter, Frank House Museum, and other amazing attractions. This was one of the highlights of our Europe tour and we'll definitely do it again on your next visit to Amsterdam.
In Pictures: 35 Most Beautiful Cities In Europe Will Make You Want To Trip There In 2022!
3. Romantic Experiences In Paris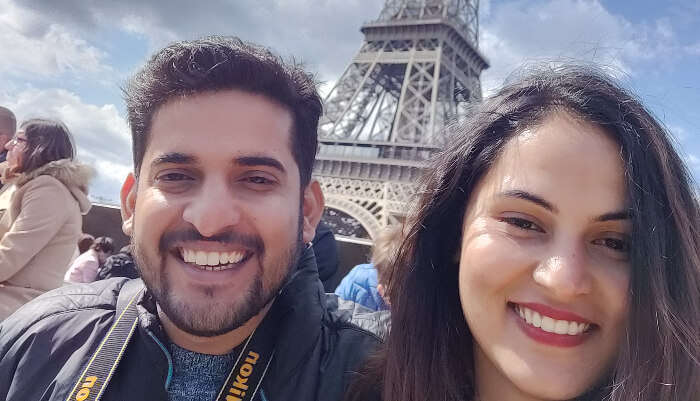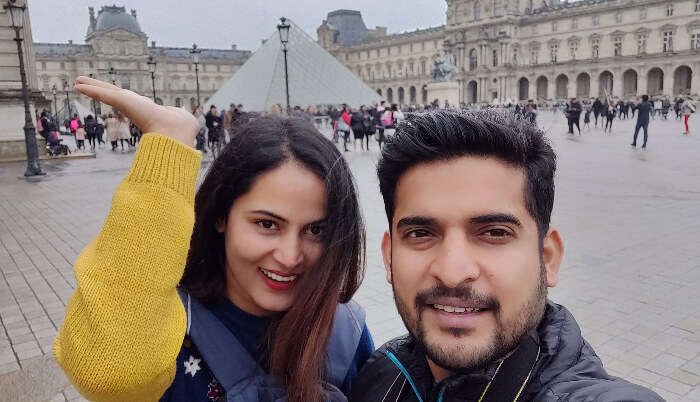 We took the train from Amsterdam to Paris where we reached at night and checked into a hotel there. The next day we went to witness the glorious Eiffel Tower, which is rightly called the 'symbol of love'. We also went for Seine Cruise for an impeccable sightseeing experience. While we were on this cruise, we could see the entire Paris with the major landmarks and it was an unforgettable moment for us.
4. Next Stop, Lucerne


After Paris, we left for the city of Lucerne in Switzerland via rail. We reached there and checked into a hotel for an overnight stay. The next morning we went out for sightseeing and witnessed Jungfrau Glacier Panorama View. We also took a tour to Kleine Scheidegg where we were absorbed by the beauty of majestic mountains. We also visited the well-known Lion Monument and then just roamed around the Old Town for a while.
Europe In August 2022: A Handy Guide To A Relaxing Vacay
5. The Awe-Striking Rhine Falls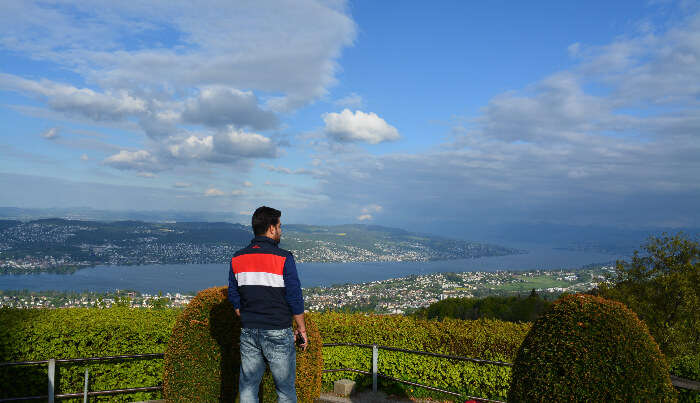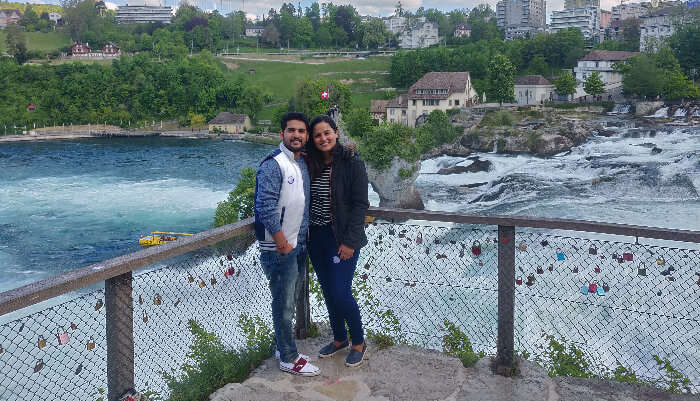 We felt like we have come pretty close to nature when we saw the breathtaking Rhine Falls. The uproaring water was definitely a sight to behold. Since the waterfalls is considered to be the largest in the whole of Europe, we had to go witness its glory!
6. Ultimate Food Indulgence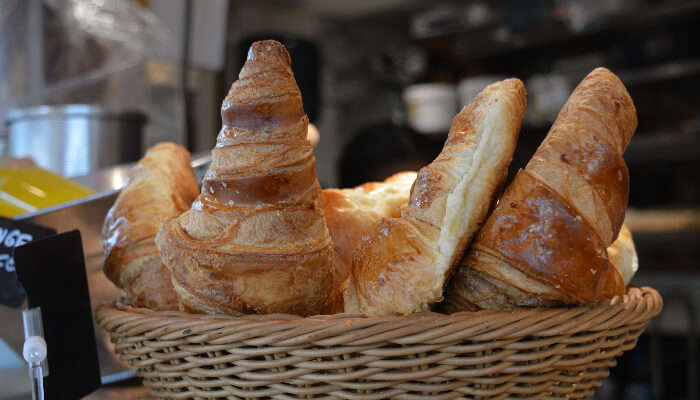 During our trip, we tried multiple cuisines. If you are looking for something vegetarian, then you must look for Indian restaurants in Europe. Even though the Indian restaurants serve food that could be a bit heavy on your pocket. We went to some really amazing restaurants. Located close to the hotel in Paris was Paris Gare Du Nord Station and this is where we found many Indian restaurants. When we were in Amsterdam, we tried Chinese food at Yu Family Kitchen, which was quite good. We also went to MAdras Cafe in Paris for our dinner. The food was less pricey in Paris as compared to Zurich and Amsterdam.
9 European Villages That One Must Explore To Escape From Reality
7. Shopping Our Heart Out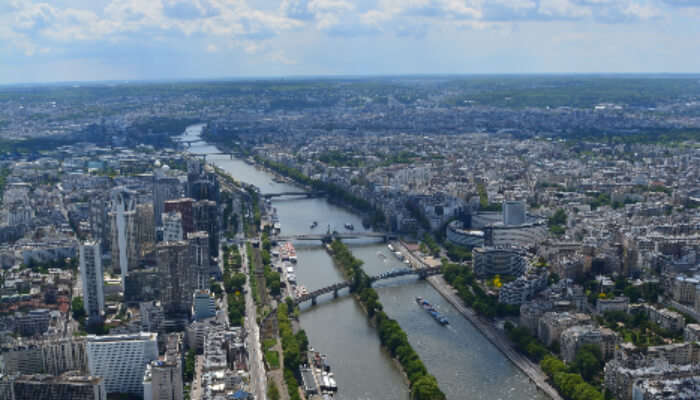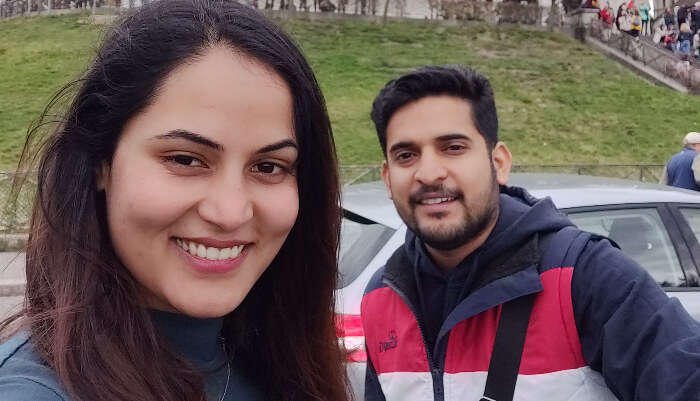 In the city of Amsterdam, the huge variety of souvenirs will simply leave you confused. You can get them fromMAin Square Amsterdam, especially during the afternoon. In Paris, however, be careful of rip-offs selling near the Eiffel Tower, as you can get the same things for less than half the price in town and away from the tower. While you're in Zurich, you'll get to choose from an exciting range of Swiss watches and you'll Paris for the variety of perfumes.
Different Hotels We Stayed At During Our 8 Days In Europe
We stayed in The Kings Court Hotel in Amsterdam, Paris Louis Blanc in Paris and The Guest House in Zurich. All three hotels were in the vicinity of metro stations and it was very easy to commute to any place. Staff was warm and the rooms were spick and span. We received complimentary breakfast which was both delicious and nutritious. All the three hotels had a buffet with a variety of options to choose from for both vegetarians as well as non-vegetarians.
Travel Tips For Travelers
Ensure you have activated international roaming on your number for emergencies
Download an offline map that you will most definitely find very helpful during your trip
As every hotel provides an electric kettle in the room, you can consider bringing some soups or instant noodles – saves time and money
Keep your documents safe in your locker and carry photocopies with you when going out
Keep cash handy, especially the change
Don't forget to carry an umbrella wherever you go, as one cannot predict the weather
Try to explore things instead of clicking pictures all the time and take back some vivid memories
Our Experience With TravelTriangle
Travel Triangle was there with us every step of the way – from the day we enquired about their packages and got suggestions on how to spend 8 days in Europe to the day we landed in Europe. Even when we came back to India, our agent ensured the smooth running of our trip and we faced zero problems during the entire trip. Thank you very much. We enjoyed it a lot.
What To Do In 9 Days In Switzerland, Paris, And Amsterdam: The Best Way Of Touring Europe
If you believe that these honeymooners have simply charged your inner traveler spirit, then without waiting too much just plan your vacay in Europe. Experience and witness the charm of Europe by going for a vacation here! However, just like this couple took suggestions on how to spend 8 days in Europe, make sure you don't go unplanned and clueless.