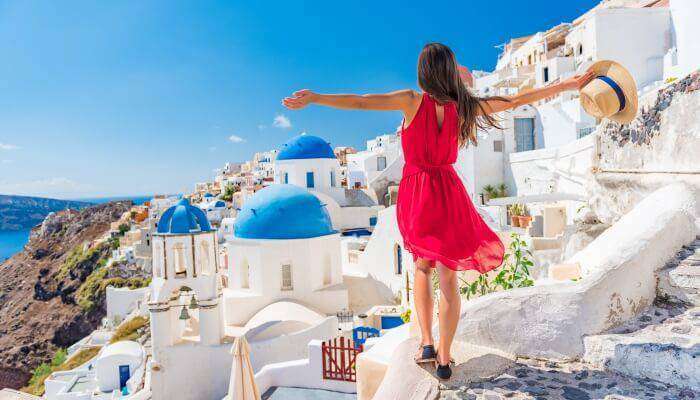 It is truly said that visiting Europe is one of a kind experience. From adventurous mountains to exotic wildlife, vibrant nightlife to exotic beaches; you will simply be awestruck by its natural beauty, delicious cuisine and not to forget the rich history. If you are planning to visit Europe, do consider the best time to visit Europe. Though it is a year-round destination, visiting Europe in August is a good decision as the weather is favourable to cover many of the cities in Europe.
Europe Weather In August
Europe has a diverse geography and therefore the climate varies according to the region from Mediterranean isles to arctic Norwegian fjords. Weather in Europe in August is pleasant in most of the countries. The average low during this time is 14°C, whereas the average high is 28°C.
July and August are considered to be the peak months wherein backpackers and other visitors travel to the country to experience good weather. This is also a good season to enjoy a tour to various historical sites especially Eiffel Tower, Acropolis and Roman Colosseum.
Avoid visiting Mediterranian countries during this time due to the hot temperature. Also, since it is the peak tourist season in Europe, the rates of the hotels and other places generally rise.
7 Best Things To See In Europe In August
Wondering where to go in Europe in August 2022 to experience some of the best places in Europe? Don't worry, we have created a list of exciting things to see and do in Europe which are ideal while visiting Europe in August.
1. Eiffel Tower In Paris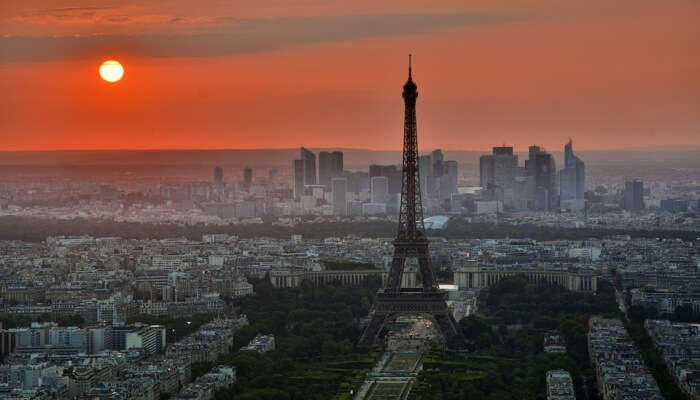 Standing tall in the heart of Paris, the Eiffel tower holds the place in seven wonders of the world. The tower brings alive the city of romance, and boasts of wonderful architecture. Get ready to visit this astounding attraction during the night and enjoy the nightlife to make the most of your trip to Europe in August 2022.
Must Read: 8 Luxurious Cruises In Europe For A Perfect European Experience!
2. Hang Out In Barcelona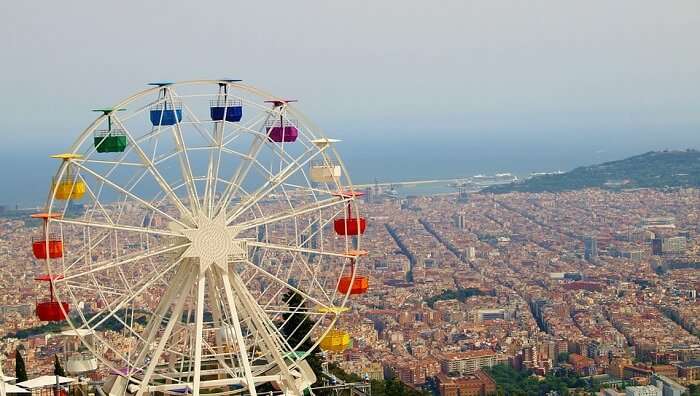 Barcelona is a city that is alive 24 hours a day, 7 days a week. This means that one should get ready for unlimited fun at late night parties and dinners. Besides this, the places hold various significant historic sites as well as the wonderful beaches.
Suggested Read: 9 European Villages That One Must Explore To Escape From Reality
3. Visit Berlin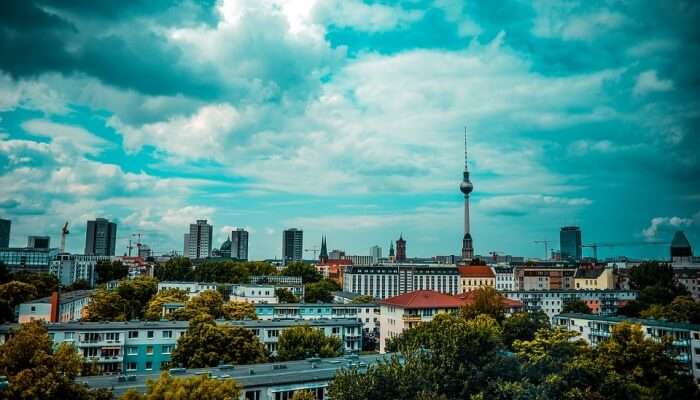 One of the best go-to places on your trip to Europe in August is Berlin. Also, Berlin is one of Europe's most affordable capital cities with great music and art scene and the ever-growing foodie movement. Moreover, this time is best suited for outdoor activities. You will get to try a variety of cheap Middle Eastern food here. Oh, don't forget to check out the history museum which is one of the best in the world.
Suggested Read: 7 Surreal Caves In Europe Which Are No Less Than A Magical Dream!
4. Experience London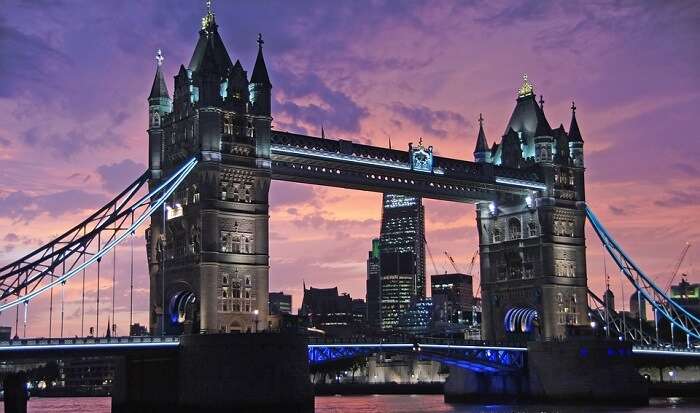 The diverse London lets you explore some of the best museums in the world. The city also offers great food, and the nightlife culture is wonderful. If you are a foodie, do go to Brick Lane for some amazing Sunday food markets. Well, London is not a cheap destination so go prepared.
Suggested Read: 7 Food Festivals In Europe To Add To Your 2022 Bucket List
5. Enjoy Outdoor Activities In Interlaken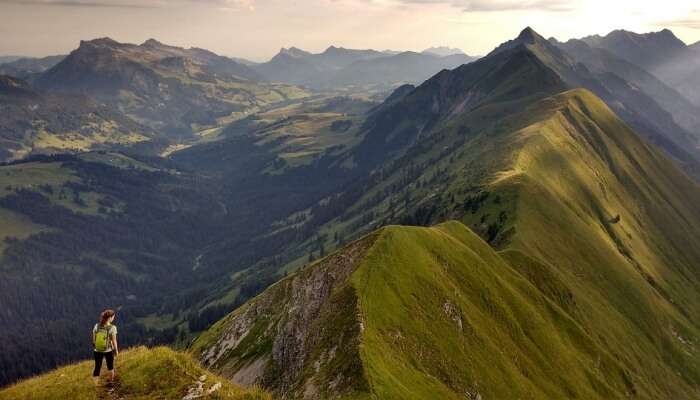 Interlaken is located in the beautiful mountains of Switzerland. It is the perfect time for your Europe trip in August for aimless walks, mountaineering, trekking and other adventure activities. The temperature ranges around a pleasant 18°C to 20°C making it the best time for outdoor activities. It's a good break if you are tired of all the cities and museums you constantly see on your trip.
Suggested Read: 35 Best Places To Spend Christmas In Europe 2021: Where Festivities Breathe Magic Into The Air!
6. Enjoy La Tomatina Festival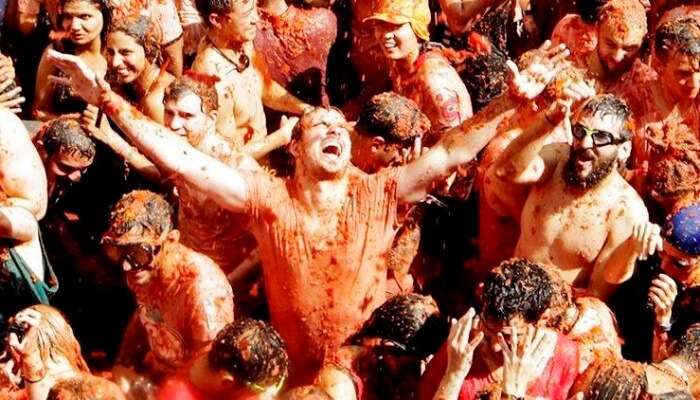 Have the best time of your trip to Europe in August by throwing tomatoes at La Tomatina. Get drenched in tomatoes at this exciting festival in Spain where everyone throws tomatoes at each other. It is happening on August 28th this year. Don't miss out this fun festival on your Europe trip this August.
Suggested Read: 10 Wedding Destinations In Europe For Your Big Day In 2022!
7. Drink Fine Whisky In Islay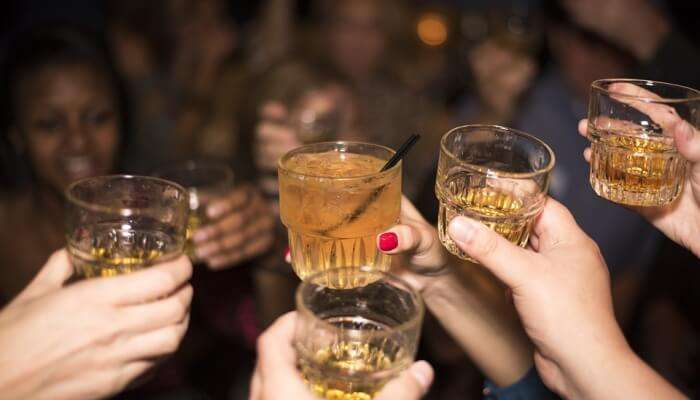 Whisky is being made in Islay since the 16th–century. Over the years, whisky from the island came to be considered a speciality and then was used to experiment flavour with a lot of other blends on the mainland. If you are not a big fan of whiskey, there are many other things to do such as some really good hikes or walks throughout this beautiful island.
Suggested Read: 9 Best European Music Festivals In 2021
Money-Saving Tips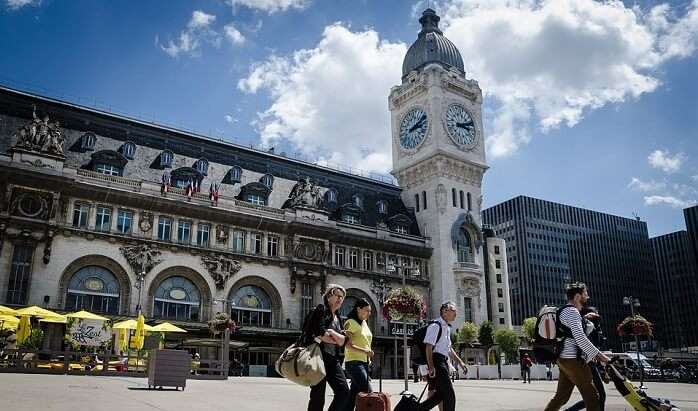 If you are travelling to Europe in August 2022 on a budget, here are some money-saving tips you should keep in mind.
1. Eat Local: This is one of the best ways to save money on food. Buy food from local sandwiches shop, outdoor street vendors. Taste the local cuisine at a cheaper rate than going to fancy restaurants.
2. Plan In Advance – Transportation can cost you a lot of money. A good way to save money is to know the direction in which you are moving and avoid doubling back and paying too much in travelling.
3. Drink Less: Drink less at expensive restaurants. You can go to the hostel bars as that is a good place to get cheap drinks or buy yourself alcohol at the supermarket.
4. Take The Free City Tours: See all the major attractions in the city without spending single penny.
Suggested Read: 7 Forts In Europe That Offer Remarkably Scenic View Of The Hilly Milieu
How To Reach Europe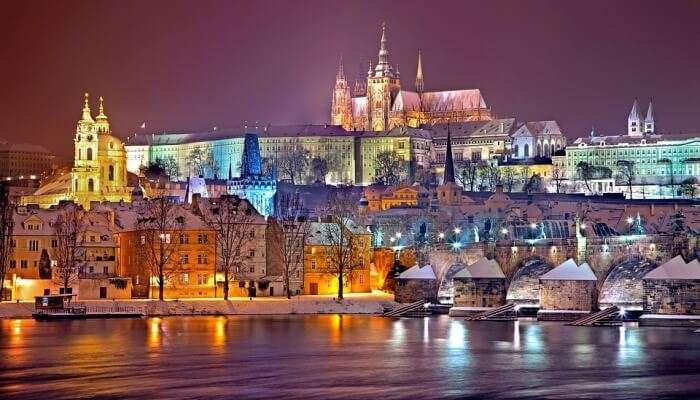 If you are planning a trip from India to Europe, you should know how to reach Europe by different modes of transportation.
By Air: European cities like London, Paris, Vienna and Amsterdam are directly connected with flights from Indian Airports. Travelers can board flights to reach Europe from Indira Gandhi International Airport in New Delhi, Kempegowda International Airport in Bengaluru, Chennai International Airport and Chhatrapati Shivaji International Airport in Mumbai.
Be Train: After reaching to Europe by air, you can board the train to travel across different cities of Europe. Some major cities of Europe have their own metro to make transportation convenient for one and all.
Be Road: After reaching Europe, you can take long-distance trips across countries in Europe. Countries such as France, Germany and Spain have an extensive network of roadways.
Further Read: 10 Best Flea Markets In Europe That Reflects The European Culture
Excited enough? Don't hold your excitement, immediately book a trip to Europe and have a wonderful time of your life with your family and friends. A trip to Europe in August will prove to be the best decision to explore Europe at its best.
People Also Read
Manila In August Bali In August Austin In August
---
Looking To Book An International Holiday?
Book memorable holidays on TravelTriangle with 650+ verified travel agents for 65+ domestic and international destinations.
---