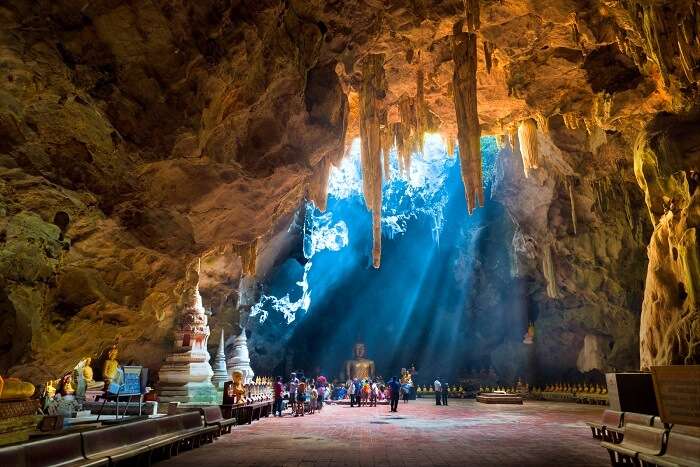 Adding another charming tourist attraction to its list, Chiang Rai in Thailand has suddenly shot to popularity. The six-mile-long Tham Luang cave system beneath the Doi Nang Non mountain range in northern Thailand has recently spiked the interests of tourists and locals alike. A new delight for trekkers and cavers, this limestone rock cave is set to become Thailand's biggest travel sensation….and the set for two upcoming movies (according to BBC)!
How to get to the Tham Luang cave?
The cave system is located just an hour's drive away from the biggest city and international airport, Chiang Rai. It's in the northernmost part of the country that shares its border with Myanmar. Carved out from limestone rock (the same stuff as Thailand's famous karsts), this labyrinthine cave complex is about 6 miles long with varied topography inside. It's the kind of place that you adventure seekers wouldn't want to miss on your trip to Thailand!
Suggested Read: You Can Climb The Bua Tong Waterfalls In Thailand And It Is The Most Amazing Feeling Ever!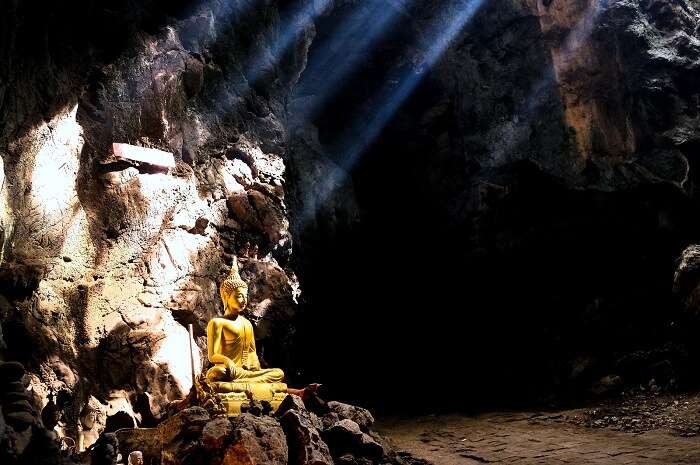 The upcoming Tham Luang Cave Museum in Thailand
Now for those who're wondering what's so special about this place and why it's suddenly so famous, let us remind you! It's the same cave where members of a Thai youth soccer team had been trapped because of the rains that flooded it. The made-for-big-screen heroics that followed in order to rescue them is what's making this place so popular and a "major attraction" for Thailand according to Narongsak Osottanakorn, the former governor of the Chiang Rai province.
"The area will become a living museum," Osottanakorn told the press. "An interactive database will be set up. It will become another major attraction for Thailand."
Further Read: This Buddhist Temple In Thailand Is Made Of Beer Bottles, And It's Not A Hoax!
Though they're still going to begin building the Tham Luang Cave Museum in Thailand, we have our bags by the front door already! Book your trip to Thailand and discover what secrets lie underneath that labyrinth of limestone rocks.