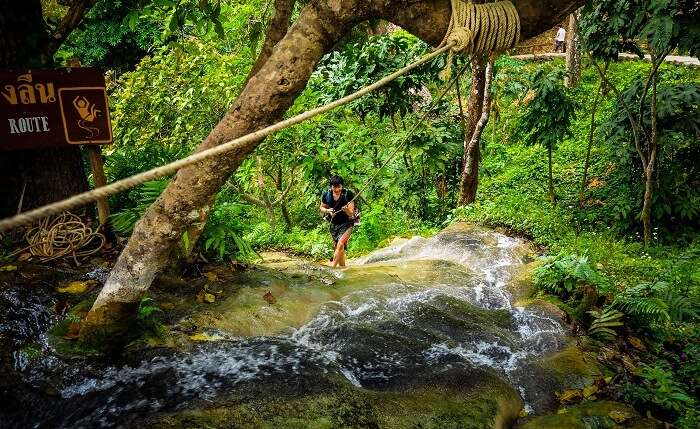 Pretty and cool, waterfalls are one of the most amazing creations of nature but the one that we are talking about is more than special. Why? Well, because unlike others, one can actually climb the Bua Tong Waterfalls in Thailand and take home an experience that is rarest of rare.
About Bua Tong Waterfalls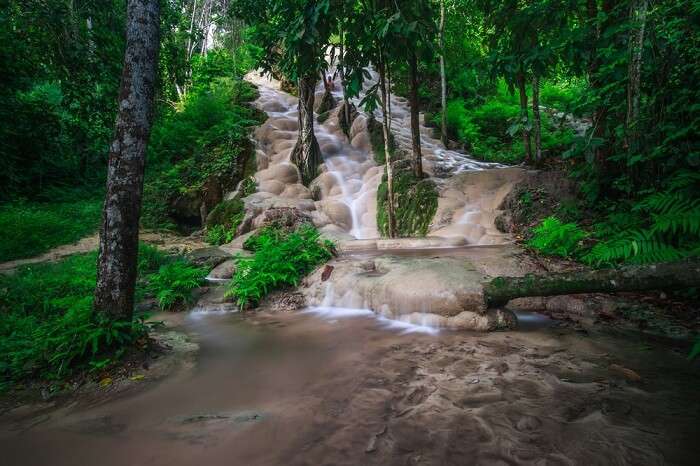 Situated in the Sri Lanna National Forest (pronounced See Lanna), the Bua Tong waterfalls or Sticky Waterfalls have a mineral deposit that is extremely grippy, thus, making it easy to climb. With no algae or moss, one gets a clean surface to ascend making the whole experience a super fun affair! And don't worry, if you ever get stuck, there are ropes attached to help you!
The waterfalls are 1.5 hours away from Chiang Mai's Old City and are a spectacular addition for those who want to enjoy a picnic or a day trip amidst nature. Cool, bulbous, and surrounded by greenery, the Bua Tong waterfalls have crystal clear and cool waters that come from a mineral spring (a respite when it comes to Thailand's heat!).
Even though no food is allowed at the waterfall area, one can easily enjoy a meal in the entrance premises where you will also find picnic tables.
Further Read: This Buddhist Temple In Thailand Is Made Of Beer Bottles, And It's Not A Hoax!
Overall, if you're looking for an offbeat and extremely exciting and fun thing to do in Thailand, the Bua Tong waterfalls should be your top pick! So what are you waiting for? Book your personalized Thailand Package and get going!
People Also Read
Waterfalls In Japan Waterfalls In Malaysia Waterfalls In Jamaica