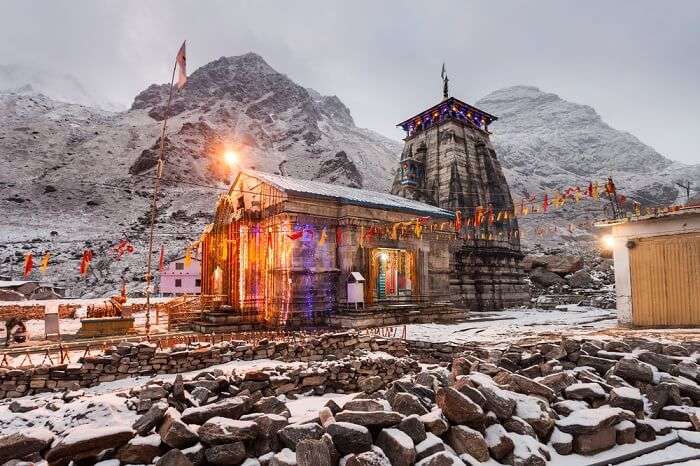 Char Dham Yatra is a religious circuit in Uttarakhand that includes the four shrines where Gods and Goddesses reside. These shrines – Yamunotri, Gangotri, Kedarnath, and Badrinath, collectively form the Chhota Char Dham Yatra in Uttarakhand. It is believed that whosoever visits all four shrines in his or her lifetime will be granted Moksha (salvation) in this life. This is why it holds huge importance for Hindus. Char Dham Yatra is not just a pilgrimage but also a gateway to spiritual bliss.
You feel closer to not only God but to nature as well. These shrines are located in the most beautiful surroundings of the snow-clad mountains and abundance of flora. Before you surrender your soul to God, you will surrender your senses to the astounding sceneries these shrines are located in.
Char Dham Yatra In Uttarakhand: Where To Begin
Traditionally, Char Dham is conducted in the direction from west to east. So, route of Char Dham yatra is that you begin from Yamunotri, head to Gangotri, and cover Kedarnath and Badrinath in the end respectively. Here is the most popular route followed for the journey:
Haridwar → Rishikesh → Deo Prayag → Tehri → Dharasu → Yamunotri → Uttarkashi → Gangotri → Gaurikund → Kedarnath → Joshimath → Badrinath
Each temple is dedicated to a Hindu deity. While Yamunotri and Gangotri are dedicated to river goddesses Yamuna and Ganga, respectively, Kedarnath is the humble abode of Lord Shiva. Then comes Badrinath Temple dedicated Lord Vishnu.
12 Best Places Near Uttarakhand That You Should Add To Your Itinerary Right Now
---
Uttarakhand Holiday Packages On TravelTriangle
---
Char Dham Yatra Temples In Uttarakhand
There are four temples which comprise the Char Dham Yatra in Uttarakhand. Here is detailed information about each of the shrines:
1. Yamunotri Temple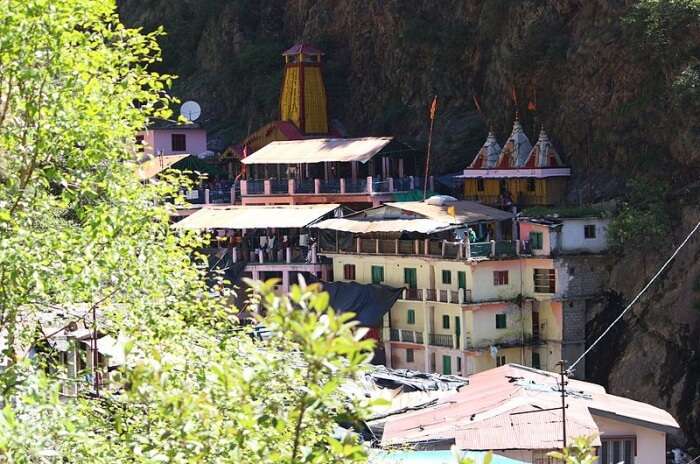 Yamunotri is a holy shrine dedicated to Goddess Yamuna, the source of River Yamuna. The temple is nestled in the mountains of the western region in Uttarakhand. Apart from the shrine, there are also two hot springs where trekkers and devotees take a dip to relieve fatigue. One is Surya Kund and the other one is named Gauri Kund. The only way to reach this temple is on foot. Trek from Hanuman ki Chhati or Janki Chhati. Horses and palanquins are also available.
Location: Yamunotri, Uttarkashi
Road accessibility: No
2. Gangotri Temple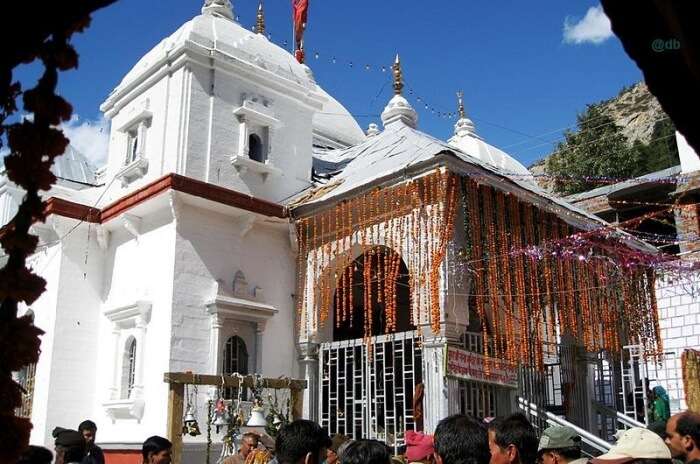 Wait till you see the evening aarti at Gangotri Temple because there isn't anything like it. Situated by the banks of Bhagirathi River, Gangotri Temple is where Lordess Ganga is worshipped. Just 18 km from the temple is the source of River Ganges – Gaumukh. The small town of Gangotri is centered around the temple. Surrounded by snow-clad mountains and river flowing by, the scenery of the temple is truly bewitching. Gangotri Yatra is not as difficult as Kedarnath Yatra and can be easily reached since the town is set around the temple itself.
Location: Gangotri, Uttarkashi
Road accessibility: Yes
17 Best Places To Visit In Gangotri That'll Leave You Awestruck
3. Kedarnath Temple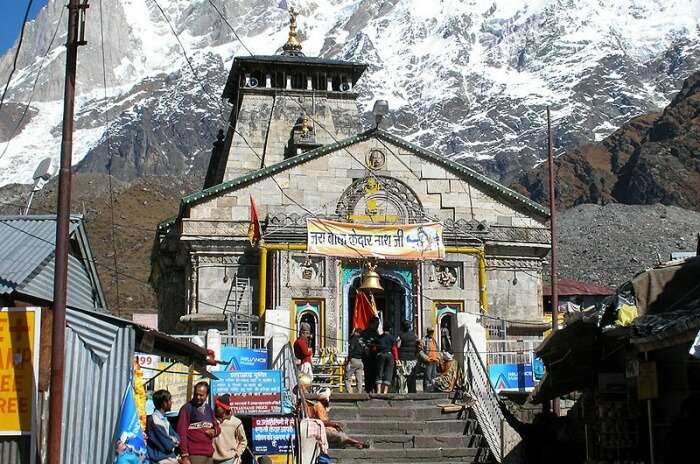 Nestled in the mountains of Garhwal, Kedarnath Temple is dedicated to Lord Shiva by the banks of Mandakini. Both the location and architecture of the temple are breathtaking. It is so fascinating to know how the structure of this centuries-old temple remains unaffected from the floods. The last road head is Gaurikund. From this point onwards, you will either have to take a pony (or a palanquin) or also trek 14 km long if you have the stamina. People embark on Kedarnath Yatra every season to seek blessings of Lord Shiva before it is closed down in the winters.
Location: Kedarnath, Rudraprayag
Road accessibility: No
4. Badrinath Temple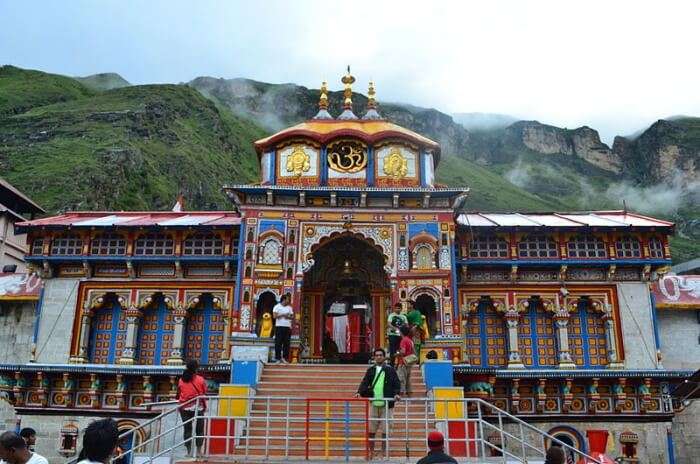 Badrinath Temple or Badrinarayan is located in the town of Badrinath in the Chamoli district of Uttarakhand. The temple was founded by Adi Shankaracharya in the 9th century who found a Saligram idol of Lord Badri immersed in the waters of Alaknanda and later enshrined it in the cave of Tapt Kund.
The temple is characterized by a colorful facade and houses the idol of Lord Vishnu in black. Badrinath temple is easily accessible by road. However, you can also do a small 3 km trek from the village Mana, which is the last village on Indo-Tibet border.
Location: Badrinath, Chamoli, Uttarakhand
Road accessibility: Yes
14 Best Waterfalls In Uttarakhand To Witness Nature's Spectacular Creations
Char Dham Yatra In Uttarakhand Dates 2023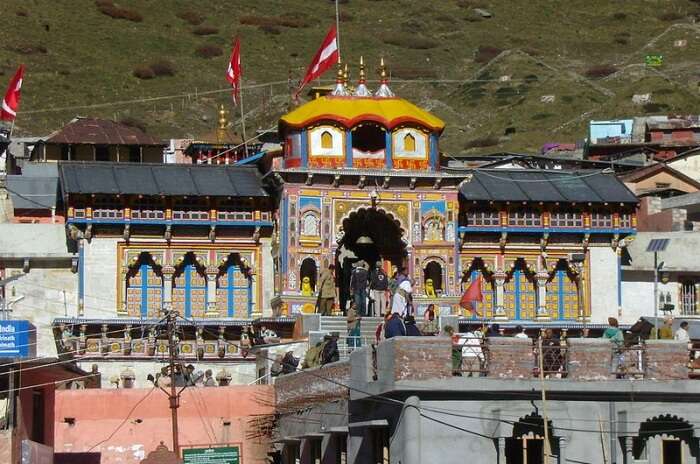 Char Dham Yatra 2023 will begin from 22nd April and will continue till 30th November. Here are the opening and closing dates of the shrines.
Badrinath: 27th April 2023 – 21st November 2023 (tentative)
The opening date of Badrinath Temple or the shrine of Lord Vishnu had been decided on Basant Panchami and the closing date will be declared on Dusshera.
Kedarnath:  25th April 2023 – 14th November 2023
The opening date of Kedarnath temple was declared on Maha Shivratri and will remain open until Bhai Dooj.
Yamunotri: 22nd April 2023 – 15th November 2023
The Yamunotri temple, which is dedicated to goddess Yamuna, will open on the auspicious day of Akshaya Tritiya. The closing ceremony will take place on the sacred festival of Bhai Dooj.
Gangotri:  22nd April 2023 – 12th November 2023
Dedicated to goddess Ganga, the Gangotri Temple will open on the auspicious day of Akshaya Tritiya. 
Char Dham Yatra By Helicopter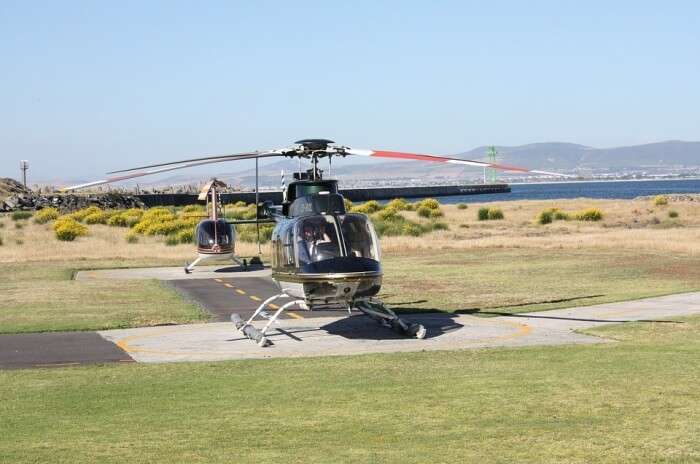 In case the road journey feels too much for you, you can also book a Char Dham Yatra of Uttarakhand by helicopter. If you opt for Char Dham yatra in helicopter you will be picked up from helipad in Dehradun and will be taken to all the shrines one by one for darshan. There are a couple of operators which offer a complete Chardham Package tour by helicopter. You can either book a whole tour or a helicopter ride to a specific shrine. If you only wish to do Kedarnath yatra by helicopter, then you can choose your package with the tour operator and decide your date of journey.
Cost: The cost varies depending on the package you have chosen. It ranges from INR 2500 to INR 1,25,000 or more basis on the amenities you have chosen.
Know Everything About The Modern Meditation Kedarnath Cave Where PM Modi Spent His Time
Char Dham Yatra Travel Tips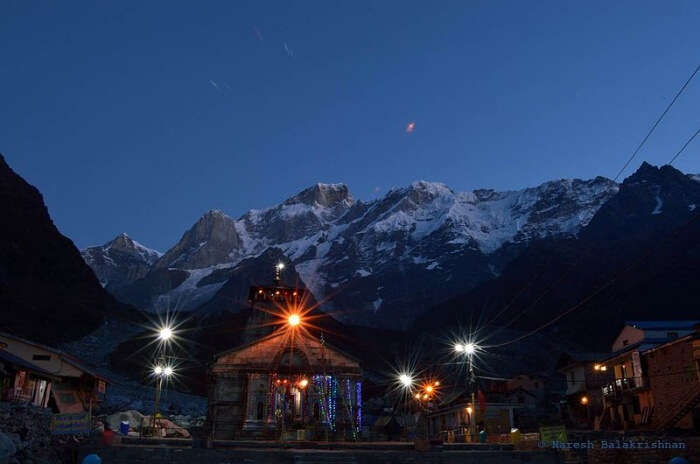 Keep these travel tips in mind if you are going on Char Dham Yatra this season. Knowing these trips in advance will save you
Refrain from traveling in the rainy season because Uttarakhand is a landslide-prone region. Therefore, it should be avoided at all cost.
BSNl phone connections work best in the region as you will be traveling to remote areas in the mountains.
Avoid eating anything cold and raw during the yatra if you don't want to get sick.
Carry a mosquito repellent with you at all times.
Chardham Yatra is an arduous journey and you will have to walk a lot in some places. So, make sure you get yourself in shape before you head on the journey.
Before you make any arrangements, you should get a medical check-up that will deem you fit for the journey.
Wear sunscreen at all times. You are going to be at great heights and sun gets harsher on higher altitudes.
Keep a fully-equipped first-aid kit with you at all times.
Keep yourself hydrated at all times. Fill your water bottles from clean sources. Carry some munchies or energy bars to feed yourself during the travel.
Don't litter around. Collect all the trash in your bag and dispose off later once you are in town.
It gets severely cold in the night. Make sure you have enough warm clothes.
Char Dham Yatra: Packing List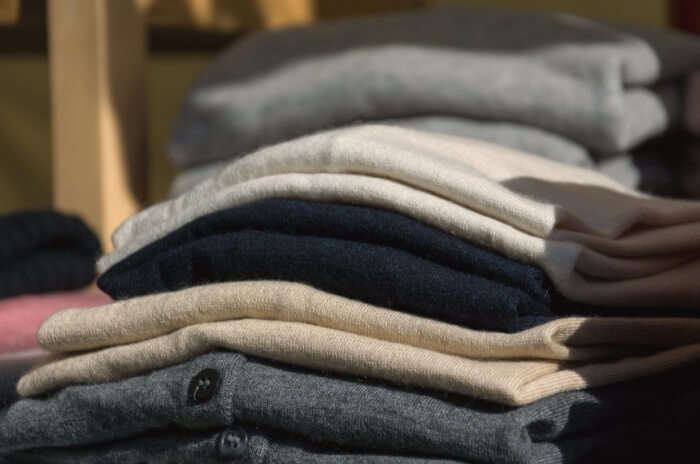 Here is everything you will be needing to make your trek comfortable. Don't forget to pack these things in your bag:
Clothing
Cotton clothes
Trek pants
Sweater
Shawl or stole
Woolen Socks
Cotton Socks
Fleece jacket
Balaclava or sun cap
Footwear
Comfortable shoes for walking
Flip flops or slippers
Miscellaneous
Sunscreen
Cold cream
Lip balm
First-aid kit
Water bottle
Dry Munchies
11 Exotic Villas In Uttarakhand Are Perfect For Your Next Mountain Getaway
Do's And Don'ts Of Char Dham Yatra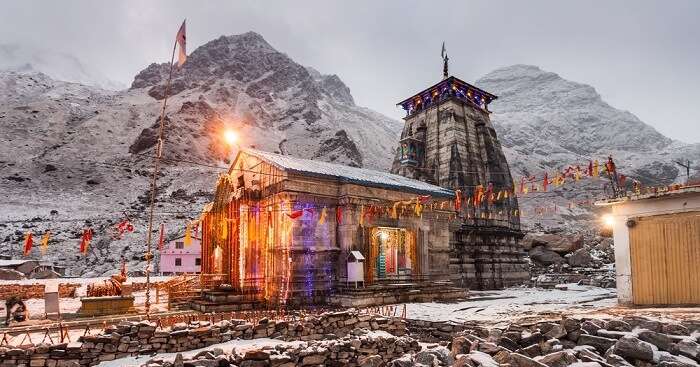 Here are a few tips for your Char Dham Yatra tour which you must take care of while visiting the temples:
Do's:
Do carry heavy woolens clothing including sweaters, woolen thermal body warmers, trousers, mufflers and monkey caps

Carry eatable items like  biscuits, chocolates, assorted dry fruits, milk powder, lemons and tinned foods 

The instructions of the authorities must be adhered to

Carry personal medical kit, first aid box and cash to pay for the expenses

Avoid tap water and consume bubbled or faucet water only

Move slowly, steadily and be careful of the cliffs as the climb is steep

If you are driving, then here are some rules:

The driver should be efficient with hill driving

The vehicle should be technically fit: brakes, engine oil, tyres, steering and battery should be pre-checked

Commercial passenger vehicles should get a GREEN CARD from transport office of Haridwar, Rishikesh or Dehradun

Relevant documents must be present: of the vehicle and driver

Big sized vehicles are not allowed in yatra routes

ALWAYS apply hand brakes while parking

Use horn while turning and on sharp bends

The lights should be working properly
Don'ts
Alcohol is totally prohibited

Do not relax at places with warning signs

Do not carry heavy jewelry

Do not wash hands or clothes or bath in the rivers

Do not litter, it is a sacred place and all trash must go into dedicated tins

Do not overburden yourself or the vehicle you are traveling in – remember these are unusual lands
Culture And People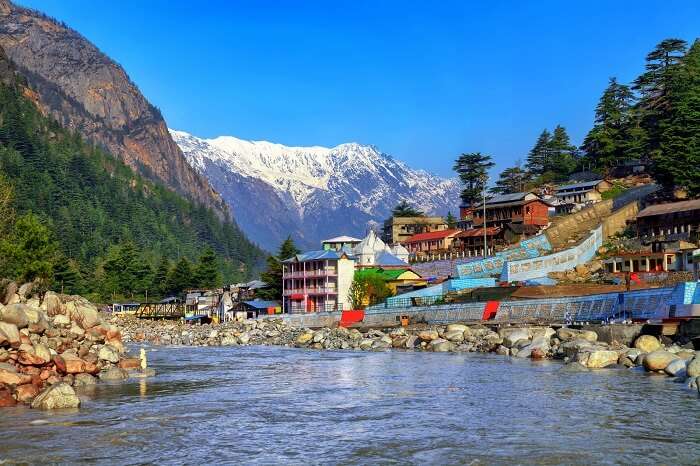 The Char Dham Yatra is an extremely holy and sacred tour for the Hindus. They are some of the top religious places in India. People from all over the country visit them when the sites are open making it one of the most important pilgrimage centers. Each site is devoted to a specific deity. It goes like this: 
Yamunotri: Dedicated to Goddess Yamuna, the shrine is located at the high altitudes of the picturesque Rawai Valley.
Gangotri: The shrine is dedicated to Goddess Ganga overlooking the River Bhagirathi.
Kedarnath: The shrine is dedicated to Lord Shiva which is part of the Panch Kedar. Kedarnath is the northernmost Jyotirlinga.
Badrinath: Finally, Badrinath shrine is dedicated to Lord Vishnu and situated on the bank of Alaknanda River. 
Thousands of pilgrims take steep walks and go through harsh weather only to spend a few moments of their life in the temples – shows the importance of the cultural influence. The route might be challenging but it does not falter people's spirit and enthusiasm. The mesmerizing valley and scenic landscape does provide a sense of uniqueness to the Char Dham Yatra in Uttarakhand.
17 Best Cottages In Uttarakhand Ideal For Your Next Vacay In Mountains
Best Time To Visit Char Dham Yatra In Uttarakhand In 2023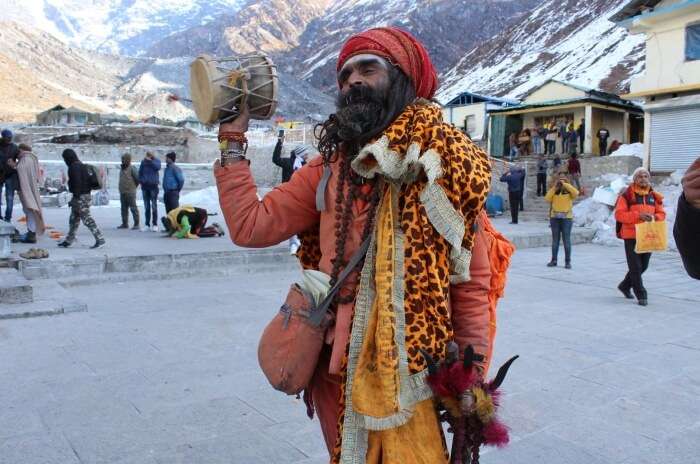 These four temples in Uttarakhand are only open for a limited time during the year, for a few months. Due to heavy snowfall in winter, there is no accessibility to the region and the idols of Gods are migrated to temples in different places. Char Dham Yatra Uttarakhand begins every year in April/May and is open till October/November. If you are planning to visit all the four shrines at once, then you should book your Uttarakhand Char Dham Yatra package in these months. Pilgrims in huge numbers flock to these places to take blessings from Gods.
How To Reach Char Dham Yatra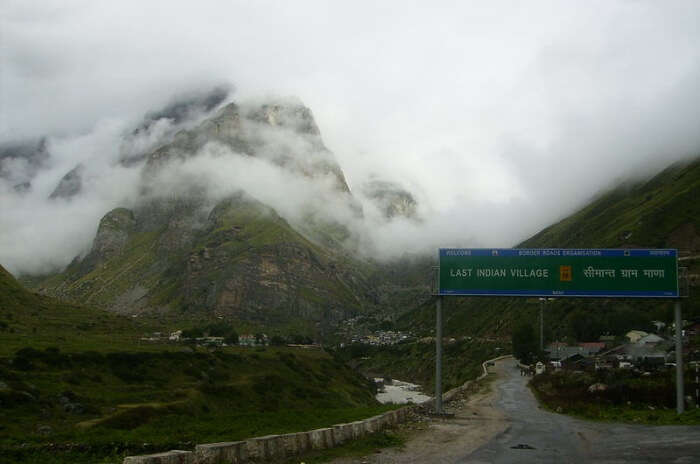 The only way to cover all the shrines at once is by road. There is no rail or air connectivity to these regions. However, there is a network of road transport in these regions. Buses and shared cabs are easily available for pilgrims and tourists. A cab will charge you around INR 3,000 – 4,000 for one side travel to Yamunotri. All four shrines are connected to each other by road.
By Air
The nearest airport is Jolly Grant Airport near Dehradun. You can take a flight from any part of India to Dehradun and then plan a road journey ahead.
By Train
If you prefer rail journeys, you can take a train till Haridwar or Dehradun, and then catch a bus or taxi to Gangotri. Public transport buses to Gangotri from Haridwar are also available.
By Road
Haridwar and Dehradun have direct buses from Delhi. You can either take a state transport bus or private Volvo buses to get to these cities. It takes around 6-7 hours by road from Delhi. You can also opt for Char Dham Yatra from Haridwar by car as you will number of taxis available on rent.
Uttarakhand In June: Your Personal Guide For A Blissful Vacay In Summer
Once you have completed Char Dham Yatra in Uttarakhand, you will feel blessed, gratitude, and eternal bliss. Plan a trip to Char Dham with your parents or if you seek spiritual awakening for yourself. This is the ultimate journey everyone should do once in their lifetime.
For our editorial codes of conduct and copyright disclaimer, please click here.
Frequently Asked Questions About Char Dham Yatra In Uttarakhand
What is the route of Char Dham Yatra in Uttarakhand?
The general route that is followed for the Char Dham Yatra is from west to east. So, the route that is followed begins from Yamunotri, then leads to Gangotri, followed by Kedarnath and then completing the journey at Badrinath.
What is the best time for Char Dham Yatra?
The best time to take the holy Char Dham Yatra in Uttarakhand is from April to June. These months are considered to be the best time because the temperature varies between 7 to 20 degrees Celsius and you won't face many difficulties along the route.
How can we visit all the shrines for Char Dham Yatra at once?
The only possible way to visit all the shrines for Char Dham Yatra at once is by road. There is a strong network of road transport that connects all these places and it is how you will be able to cover all these places at once.
What should I pack for Char Dham Yatra?
Pack woolens, a lot of them. It doesn't matter in which month you plan for the Char Dham Yatra but you should always carry woolens. Carry a fleece jacket, trek pants, a sun cap, comfortable shoes, sunscreen, essential medication, and a first aid kit.
Till which month can we take Char Dham Yatra?
The Char Dham Yatra starts in June and goes on till October every year. You should do it at least once in your lifetime.
Who built Yamunotri Temple?
Maharani Guleria of Jaipur built the famous Yamunotri Temple in the 19th Century. This ancient temple still stands strong.
Where is Yamunotri situated?
Yamunotri is situated in the Uttarkashi district of Yamunotri which falls in the western part of the Garhwal Himalayas.
How old is Gangotri Temple?
The famous Gangotri temple dates back to the 18th century and was built by the popular and powerful Gorkha General, Amar Singh Thapa. It was later re-built by the Maharaja of Jaipur.
---
Looking To Book A Holiday Package?
People Also Read
Amarnath Yatra In Jammu & Kashmir Puri Jagannath Yatra In Odisha Vaishno Devi Yatra In Jammu & Kashmir