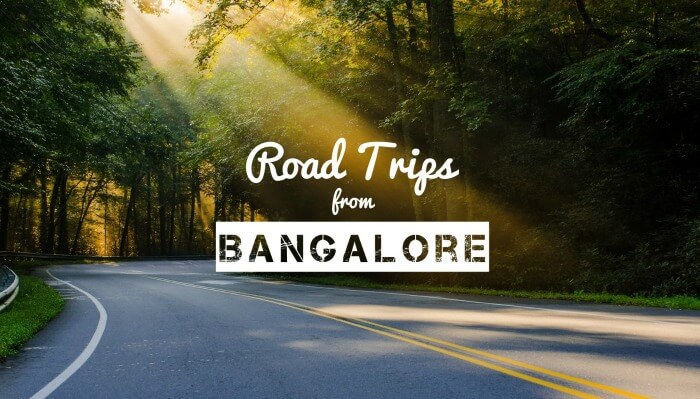 Living in Bangalore and not exploring the surrounding? With a plenty of offer from hills, lakes, forts, waterfalls, wildlife and so much more, a road trip in the upcoming monsoons isn't a bad idea?
So, here' a list of the most interesting places for road trips from Bangalore:
1. Skandagiri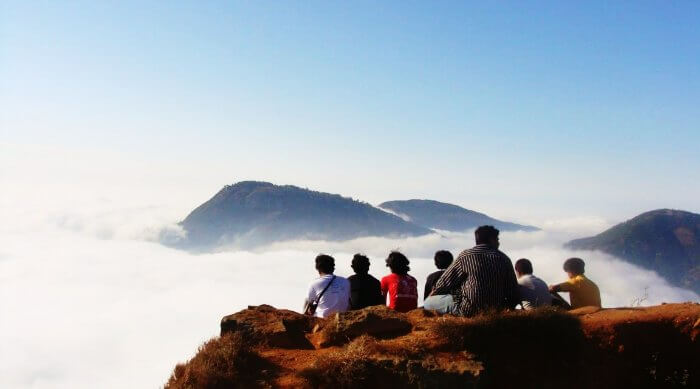 Image Source
Planning a Road trip from Bangalore, do not miss out on Skandagiri. It is a hill near the Chickballapur famous for "walking above the clouds". Skandagiri is famous for night trekking. Trekkers start to climb at 2 am on full moon nights and reach the peak dn witness the sunrise.
Distance: 70 km
Best time to visit: November to February
Time taken: 1.5 hour
Must Read: Hill Stations Near Bangalore For The Summer Of 2015
---
South Weekend Holiday Packages On TravelTriangle
A trip to South India has a lot to offer – from tranquillity of forests to charm of sizzling beaches and from lost kingdoms to chills of a hill station. Visit Kerala, Coorg, Ooty, Mysore, or Kodaikanal. Book holiday packages inclusive of airport transfers, cab, resort, sightseeing, and meals.
---
2. Sangam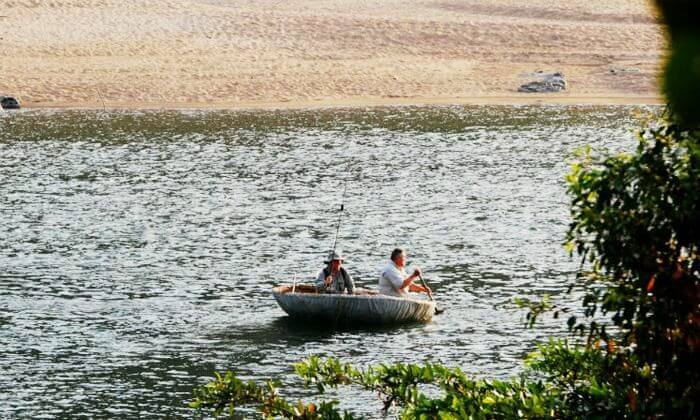 Sangama is the confluence of two rivers – Arkavathi and Kaveri (Cauvery). A piece of wonderment awaits at Mekedatu, the end of a probable destination for a road trip from Bangalore.
Distance: 95 Km
Best time to visit: In Summers, you can easily walk inside the river. During monsoons there will be more water with heavy flow and you can enjoy the Coracle boat ride.
Time taken: 2 hours
3. Mekedatu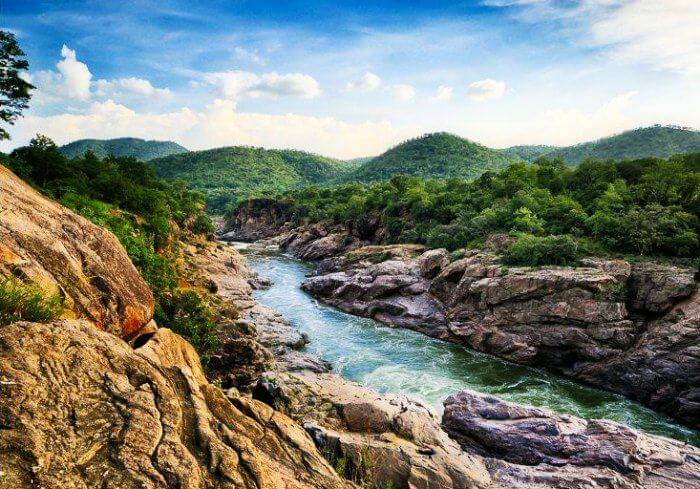 Here the Cauvery river jumps in to deep narrow gorge over which even a goat can leap. One can drive only up to Cauvery Akravati Sangama. After this you can cross the river in coracle (circular boats) or by walking if the water level is low. From here Mekedatu is 4km downstream.
Distance: 90km
Time taken: 2 hours
4. Avalabetta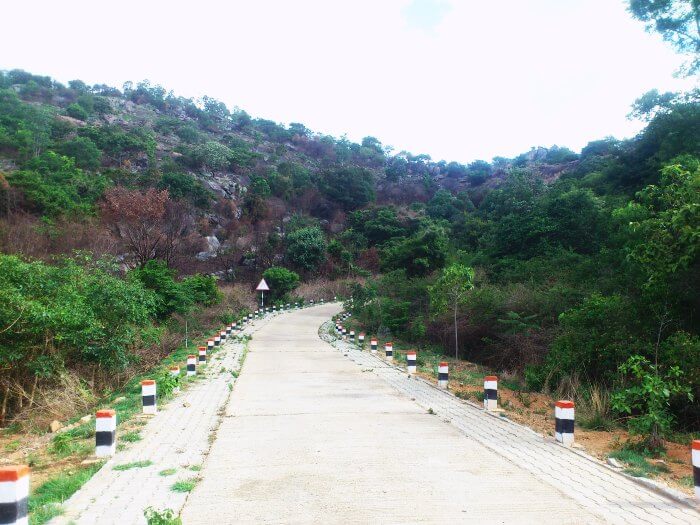 A hilly retreat, a paradise for nature lovers, Avalabetta is a lovely spot for a road trip from Bangalore. With beauty and serenity crowning its presence, Avalabetta is about 90kms from Bangalore off the Bellary road. It is a laid back yet enjoyable destination.
Distance: 90 km
Time taken: 2 hours
Must Read: The Ultimate Weekend Getaway Destinations From Bangalore
5. Ranganathittu

One of the best places for a road trip from Bangalore is Ranganathittu? Just outside of Srirangapatna, the Cauvery river meanders around a string of tiny nesting sites of waterfowls. Experience the excitement of a boat ride that takes you within touching distance of the birds as marsh crocodiles bask in the sun.
Distance: 140 km
Time taken: 3.5 hours
6. Lepakshi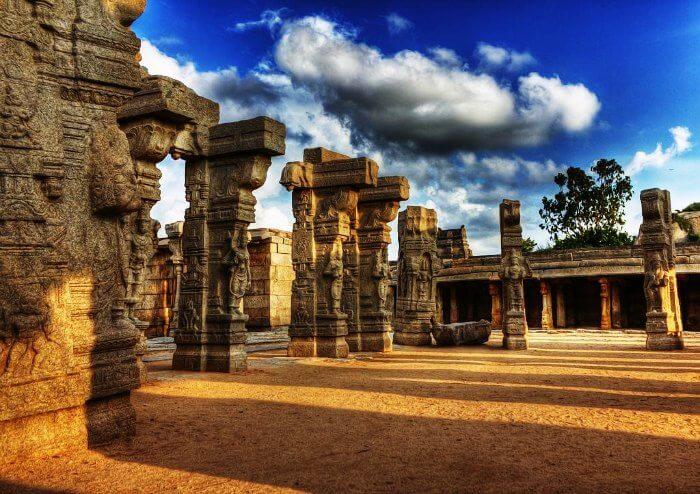 A wonder in itself, Lepakshi is a small temple dedicated to Papanasheshvara. This place is marked with a natural rock shelter over a hill and is still revered by the locals. The temple is known for its magnificent architecture.
Distance: 150km
Time taken: 3.5 hours
7. Sakleshpur
Sakleshpur is a hill station in Hassan district on your way from Bangalore to Mangalore. Its scenic beauty, lush green coffee plantations, enchanting mountains, streams and pleasant, chilling and romantic weather conditions make it an idyllic destination for a road trip from Bangalore.
Distance: 260km
Time taken: 5 hours
8. Wayanad Via Bandipur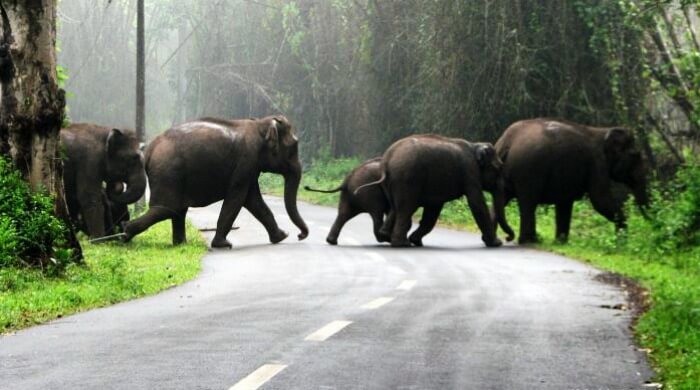 Wayanad is a picturesque plateau nested among the mountains of the Western Ghats. Driving via Bandipur will give you the best experience of passing through forests, waterfalls, spotting wildlife as you unwind in the most picturesque road of South India.
Distance: 270 km
Time taken: 5-6 hours
Must Read: 15 Fabulous Places To See In A Day Around Bangalore
9. Ooty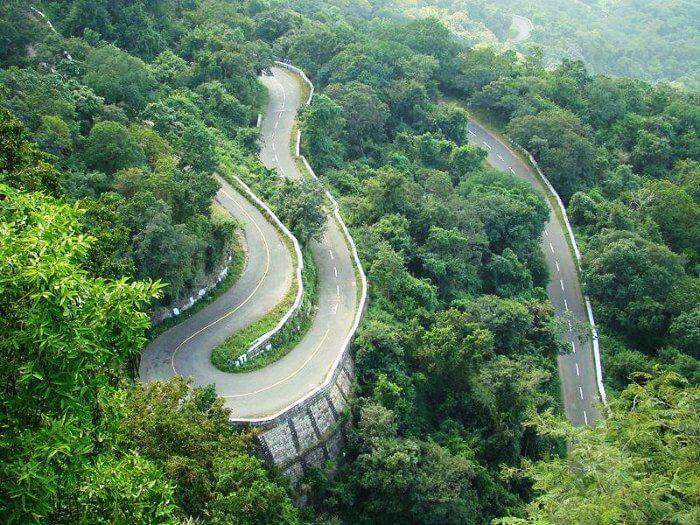 Called the Queen of Hill Stations, Ooty is the most popular hill station in the South. Drive along the Mysore state highway from Bangalore, as you pass through the thickets of Bandipur and Masinagudi to catch the glimpses of wildlife. This trail has about 32 hairpin bends perfect and ideal for the best memories of this journey.
Distance: 280 km
Time taken: 5-6 hours
10. Coonoor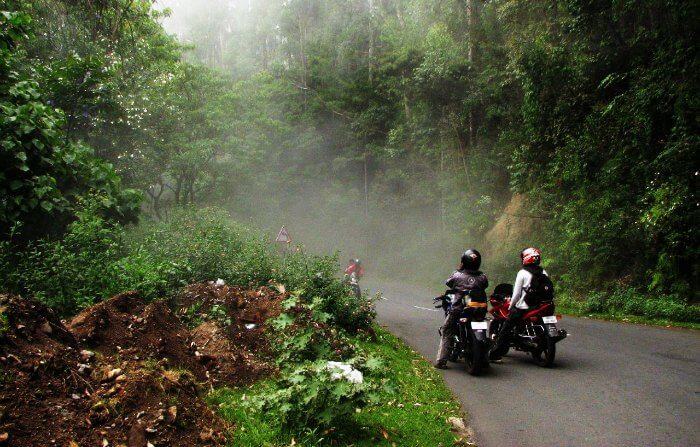 Coonoor is the second largest hill station in the Nilgiris, surrounded by tea plantations, at an altitude of 1839 metres. Coonoor is essentially a small tea garden town where the weather remains pleasantly cold throughout the year and this makes it one of the best bike trip destinations near Bangalore.
Distance: 300 km
Time taken: 5-6 hours
Must Read: Sweat No More: The Best Places To Visit In India This Summer
11. Coorg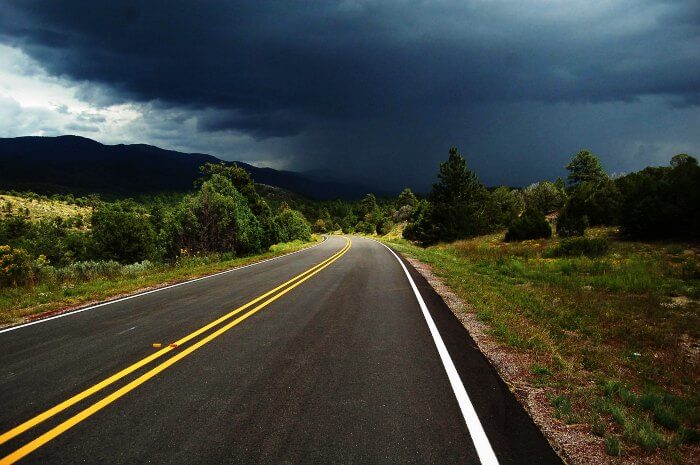 Plan a road trip from Bangalore to the "Scotland of Southern India". This picturesque town is spread over the the land of coffee, cardamom, colonels and the Cauvery.
Distance: 280 km
Time taken: 5-6 hours
Must Read: 10 Places to Visit in Coorg For a Memorable Vacation
12. Kudremukh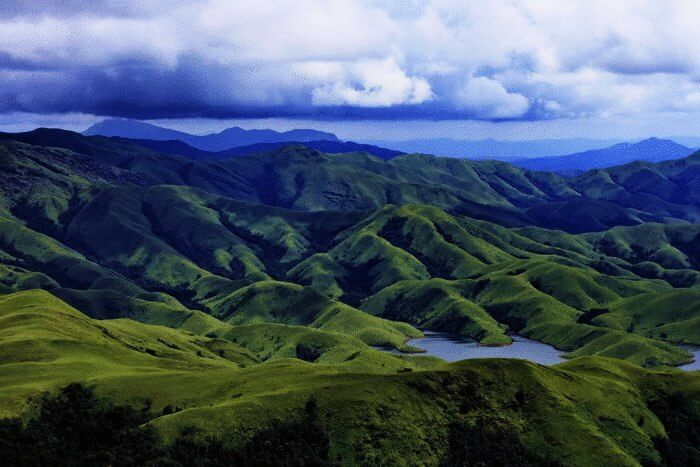 Kudremukh is popular for its scenic beauty, located in midst of mountains and is known for all kinds of flora and fauna spread over. This is one of the famous grassy hill stations of India. This Place was named after the eponymous peak, which is shaped like a horse face.
Distance: 350 km
Time taken: 7 hours
13. Pondicherry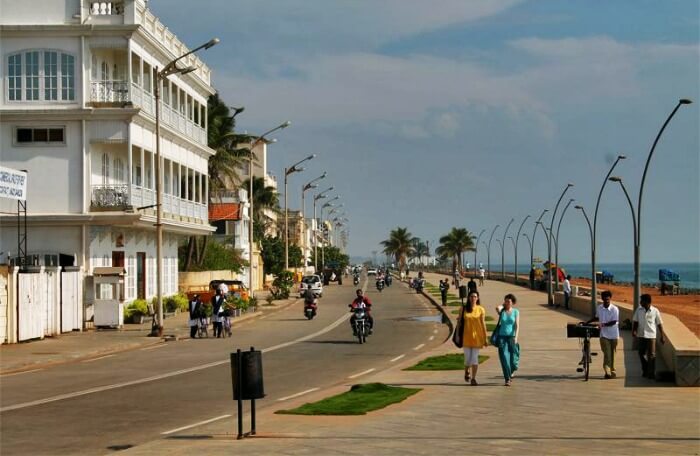 Though very small, Pondicherry was the largest French colony in India. Among its diverse attractions are a coastline of 32 kms, palm-fringed beaches, backwaters, fishing villages, beach resorts, the Sri Aurobindo Ashram, the international city of Auroville, the French boulevard town with its French heritage, and so on. Some great food, some fine wine, and a great adventure await you here.
Distance: 350 km
Time taken: 6-7 hours
14. Hampi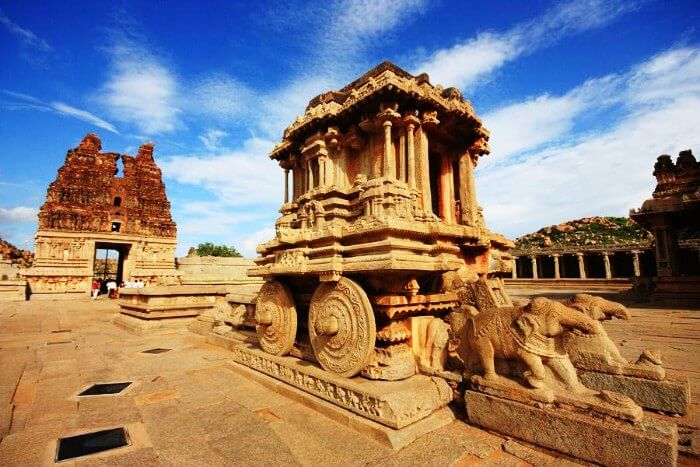 Image Source
The forlorn ruins of Hampi dot an unearthly landscape that will leave you spellbound the moment you cast your eyes on it. Heaps of giant boulders perch over miles of undulating terrain, and their rusty hues offset by palm groves, banana plantations and paddy fields is a site to behold.
Distance: 350 km
Time taken: 7 hours
Must Read: 30 Places To Visit In India Before You Turn 30
15. Agumbe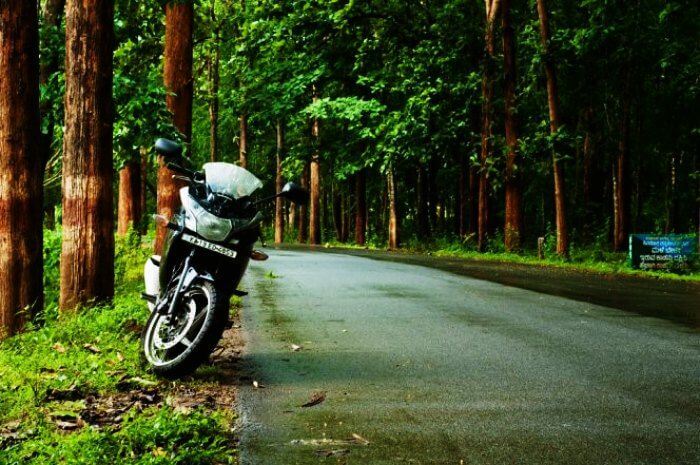 Visit the fantasy destination Agumbe featured in Malgudi Days based on R.K Narayan's novel. It is rightly called the Cherrapunji of South India. Apart from the lush green views all around, the
attractions for the visitors is the spectacular sunset and vast opportunities for the trekkers.
Distance: 380 km
Time taken: 7-8 hours
16. Calicut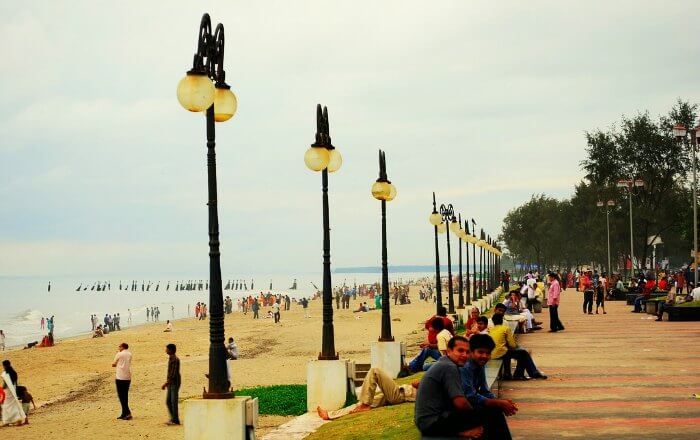 The popular and the largest city in north Kerala, Calicut, has been a prosperous trading town and was once the capital of the formidable Zamorin dynasty. The city beholds gorgeous beaches and wide roads perfect for a long road trip.
Distance: 365 km
Time taken: 7-8 hours
Must Read: 10 Beaches in Kerala You Should Visit for a Romantic Vacation
17. Badami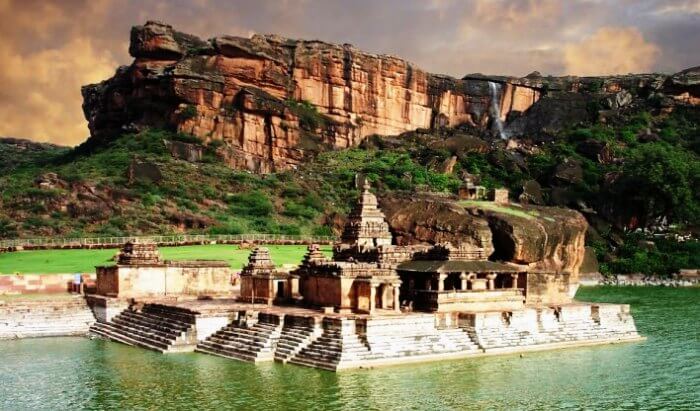 Badami is famous for its magnificent rock-cut cave temples, and red sandstone cliffs that resemble the Wild West. While the dusty main road is an eyesore that will have you wanting to get the hell out of there, its backstreets are a lovely area to explore with old houses, carved wooden doorways and the occasional Chalukyan ruin.
Distance: 400km
Time taken: 7-8 hours
18. Kodaikanal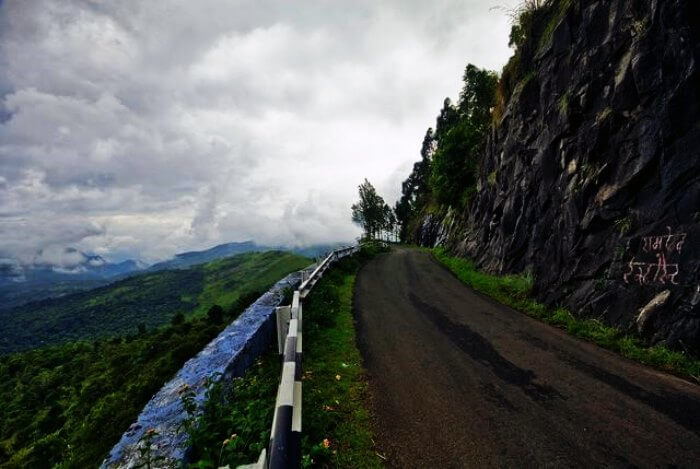 Kodaikanal is also popularly known as the princess of Hill Stations. The cool and misty weather, the scenic beauty of the rolling hills and the wooded forest of Kodaikanal and its surroundings will mesmerize any visitor throughout the year. Walk through the wooded forests, row in the lake, bath in one of the splashing waterfalls, go for horse riding and cycling around the lake or simply admire the views.
Distance: 450km
Time taken: 8 hours
Must Read: Your Long Weekend Travel Calendar for 2015
19. Kochi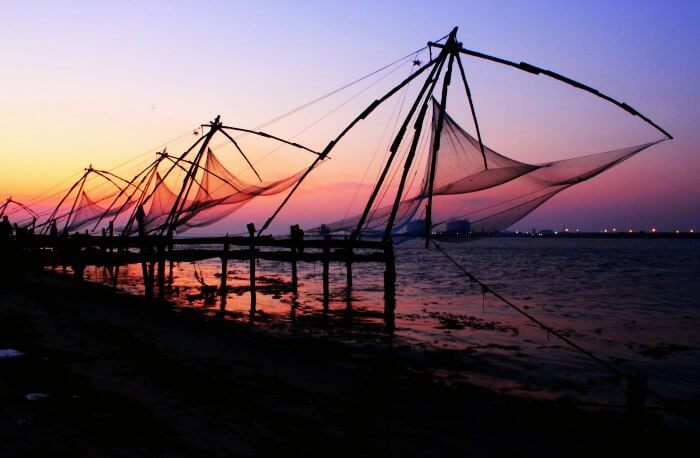 Nowhere else in India could you find such an intriguing mix: giant fishing nets from China, a 400-year-old synagogue, ancient mosques, Portuguese houses and the crumbling remains of the British Raj. It's a delightful place to spend some time.
Distance: 500km
Time taken: 8-9 hours
20. Karwar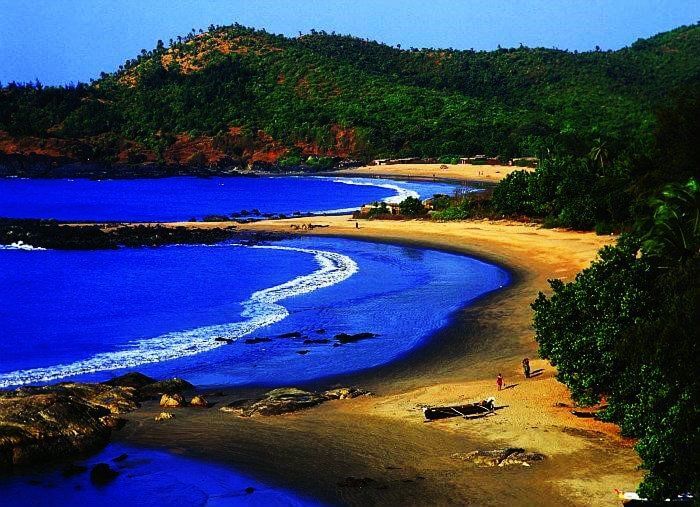 Image Source
Looking for an offbeat road trip destination from Bangalore? Head to Karwar. It is a seaside town situated on the banks of the Kali river. The town is sandwiched between the sea on one side and the Western Ghats on the other and its rich flora and fauna make up for a picturesque trip.
Distance: 520 km
Time taken: 8-9 hours
21. Goa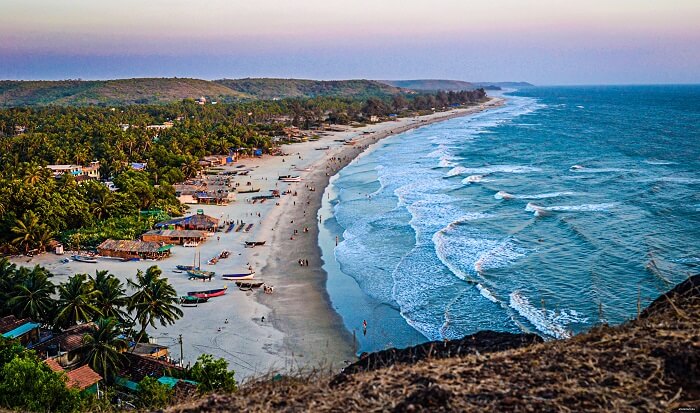 Image Source
Last but not the least, Goa has to be on your list of road trips from Bangalore. Swaying palms, white sands and sparkling waters: the three essential elements that attract 2 million visitors annually to Goa's balmy shores are plentiful in this tiny, glorious slice of India hugging the country's western coastline bounded by the Arabian Sea.
Distance: 650 km
Time taken: 10 Hours
Know of an offbeat location for a road trip from Bangalore? Share with us in comments below.
---
Looking To Book A Holiday Package?
Book memorable holidays on TravelTriangle with 650+ verified travel agents for 65+ domestic and international destinations.
---
Comments
comments