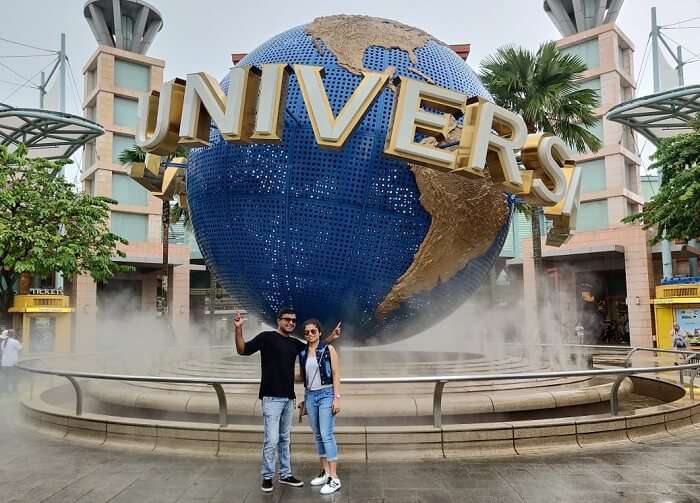 Hitesh and his wife went on a romantic trip to Singapore to explore its many marvels and the incredible things one could do there. They found it to be one of the best destinations in South East Asia and based on their experience, we can vouch for it too! Read what all they did there and how Singapore turned out to be a fantastic destination for them.
Singapore turned out to be the perfect escape we wanted! But not only that, our trip was made even better with TravelTriangle for they not only offered us a great package via the agents but also a customized itinerary that we could get built based on our priorities. So before telling you all about our romantic trip to Singapore, here are our package details
Romantic Singapore Package Details
Trip Type: Romantic
Cost: INR 43000
Duration: 5 Nights 6 Days
No. of People: 2
Inclusions: Airport Transfer, Visa, Sightseeing (City Tour, MBS), Sentosa Island Tour Cable car ride, Wings of time, Sea Aquarium, Trick Eye & madame Tussadas + Butterfly & Insect Kingdom ), City Tour of Singapore, Universal Studios, Singapore Flyer, Night Safari, Cab , GST, Entry Fee.
Exclusions: Meals, Airfare, Early Check in
10 Best Punggol Restaurants Every Foodie Must Count On While In Singapore!
Day 1: Loving Singapore at first sight!

Upon landing in Singapore, we took a cab and arrived at the hotel (booked on our own) by 12 pm. After resting for a while, we proceeded to visit the Night Safari and Creatures of the Night Show. All the transition arrangements were done by Travel triangle and they were very smooth. Both the experiences, the Night Safari and Creatures of the Night were wonderful and we had a great first day in Singapore.
Day 2: The wondrous Sentosa Island






Unfortunately today, we missed our pre-booked cab (by TravelTriangle) to Sentosa Island but since our tickets and everything were there with us, we quikclly booked a GRAB cab and proceeded towards the destination. We reached Mount Faber and from there took the Cable Car to the island. It was an amazing experience! At Sentosa Island, we visited the following attractions:
Sea World Aquarium
Madame Tussauds Museum
Trick Eye Museum
ButterFly and Animal Garden
Wings of Time






Each and every one of them were unique and delighted us in many ways. Later on, after we were done, we took the cab back to our hotel, had dinner, and called it a night.
10 Alluring Night Markets In Singapore That'll Be Easy On Your Pockets!
Day 3: Celebrating My Birthday At Universal Studios





Today was my birthday and it was amazing celebrated at the Universal Studios. We had a great time entertaining ourselves at the amusement park and by the time, it was evening, we did not want to leave. However we had to, and by 7 pm we were out of there but this time, instead of going directly back to our hotel, we asked our driver to drop us at Little India where we wanted to try Indian food. Overall, this day was spent beautifully.
Day 4: The Amazing Singapore City Tour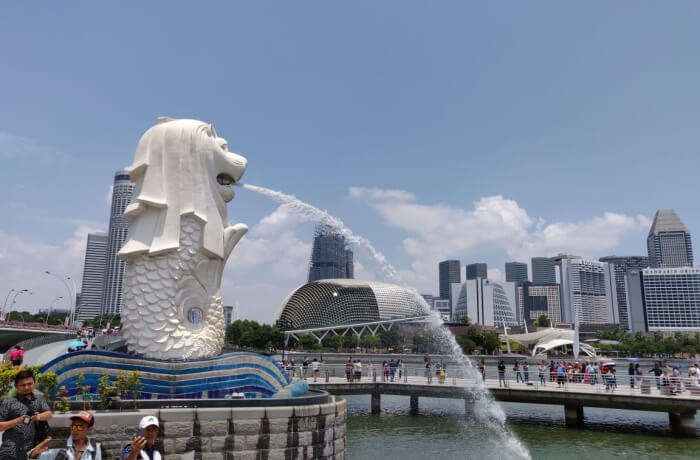 We had schedule to spend half a day for City Tour today for it is an amazing way to discover the country. As part of the tour, we visited Merlion and Singapore Flyer and both of the places were great especially the Singapore Flyer which we would recommend everybody not to miss since it is totally worth paying for. The city views from there are simply fantastic.
Later, after our city tour was over by 4 pm, we went on to explore the Little India locality and visited the famous Mustafa Market.




We were back at our Hotel by 6 pm but instead of staying there we decided to explore the night life of the city. Therefore, we headed-away to Clark Quay to live the night fully (if you want to explore nightlife in Singapore, Clarke Quay is a must visit place for everyone for it offers the best of party fun and food!).
Novena In July 2022: A Guide To Experience This Province In Singapore!
Day 5: Gardens By The Bay, You Beauty!





We spent some time at our Hotel today exploring its amenities like the rooftop swimming pool. Later on, we went for a walk till the Bugis Street (a famous local market there) and indulged in shopping there.
By 3 pm, as scheduled, our cab was waiting for us at the hotel to take us to Gardens By the Bay.
Gardens By The Way was truly special for us and we could not stop ourselves from posing and clicking pictures.



Later, by 7 pm, we started our walk to visit the famous Marina Bay Sands Skywalk Deck and were at the entry gate within 20 mins. MBS Skywalk Deck is a must visit attraction if you love to see lovely landscapes and the best time to visit it is around 6 pm when sun sets and sky gets darker. We enjoy at the deck till 9:30 and then took a drop at Little India for some tasty Indian food.
Day 6: We Don't Want To Leave!




Our return flight back to India was for 7 pm today and since we had the whole day to us, we decided to spend it on our own. We checked out of the hotel by 11 am but kept our luggage there only till 5 pm. Post this, we visited a friend of mine who is working in the Raffles Place (this place is similar to New York Times Square) and has a big local bank. We enjoyed tasting the local Thai cuisine here and later returned to Bugis Street for some more shopping.



We were back at our Hotel by 4:30 pm and got picked up at 5 pm for the airport.
Our journey had ended but it was one of the most beautiful ones that we ever took.
All You Need To Know About The Amazing Suntec City For Your Next Singaporean Vacay!
What were the best moments from your romantic trip to Singapore?
There are many wow moments during the trip but the following two are really special:
The lift that took us to the MBS Skywalk Deck. It was super superfast. I have never had such an experience before.
The Singapore Flyer experience is the one I'll never forget
Any Low points from the trip?
Day 5th from our itinerary could have been better planned since we got very little time to explore the Gardens By the Bay and MBS and mind you both of them are super amazing attractions.
Things we missed out on:
Missed out exploring Marina Bay Sands Mall due to time limitations and also the Casino By The Bay.
Know What Makes Bugis Street In Singapore Every Shopaholic's Delight In 2022
Tips for future travelers going to Singapore
Do your own research first before you connect with Travel Triangle. Analyze the quotes provided by multiple agencies and start negotiating. Take help of the BDE's assigned to you by Travel Triangle. All the best!
Singapore, a perfect modern marvel to celebrate your love story! If you too would like to visit this amazing country in a hassle-free manner, choose a Singapore Package and let TravelTriangle customize it for you.
Comments
comments