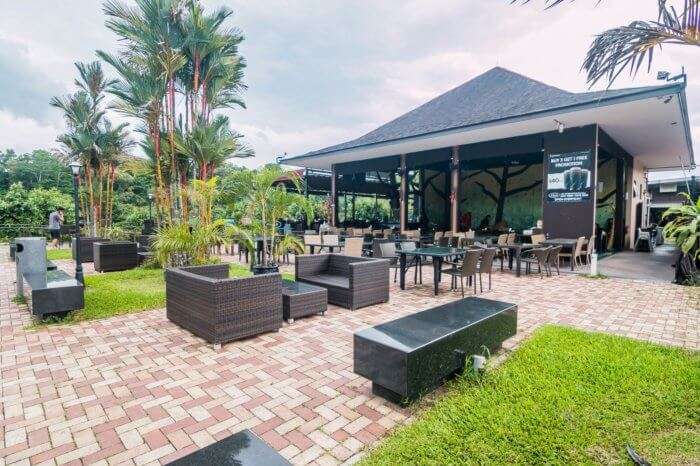 Singapore and street food are inadvertently synonymous. More and more people are inclining towards this amazing tourist destination mainly because of its amazing food and diverse cuisine. Owing to the wide range of inhabitants there, it is not surprising that this country is every food lover's heaven on Earth. Irrespective of this fact, Punggol is often quite an unexplored place when it comes to the diverse cuisine and delectable food there. Not many people know and appreciate the kind of amazing food one can enjoy in Punggol.
10 Best Punggol Restaurants
If you are on the brink of an indecisive outcome, hopefully, we can change your mind by suggesting some of the best Punggol restaurants on the list.
1. Ah Dong Teh House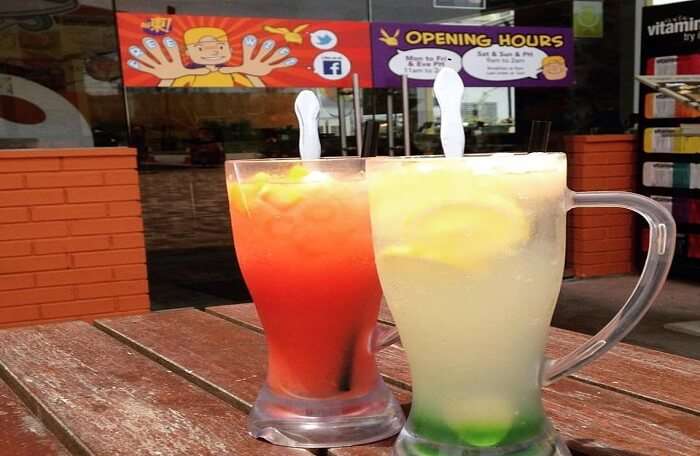 Very first on the list of the amazing romantic restaurants in Punggol is the Ah Dong Teh House. The restaurant is predominantly a Hong Kong Cha Chaan Teng-style restaurant with a Singaporean twist to the dishes. The locals and the tourists who have visited this place have not just praised the amazing taste and presentation of the dishes but have also quite appreciated the amazing prices that they have for their dishes. Their Luncheon Meat Noodle and their Fried Chicken are their best sellers in the restaurant.
Location: 10 Tebing Lane
Timings: Mon to Fri: 11am – 2am, Sat & Sun: 9am – 2am
Must Read: All You Need To Know About The Amazing Suntec City For Your Next Singaporean Vacay!
2. Frienzie Bar and Bistro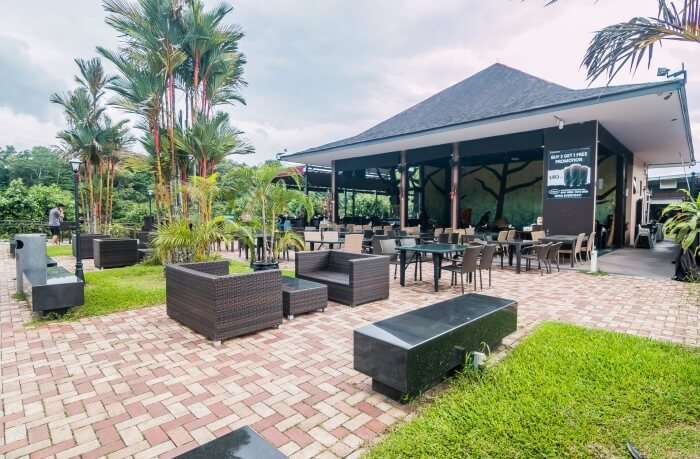 Next on the list of the amazing places to visit for satisfying your appetite is to visit the Frienzie Bar and Bistro in Punggol. This is much more of a joint for buddies and friends to visit together and hang out after a long time. You can catch the live sports there and catch up with your friends over a sip of booze. The place has a very outdoor feeling and vibe to it which further adds to the overall beauty and aura of the place around. If you are visiting nearby, make sure to check this place out if you want a casual dining place.
Ratings: 3/5
Location: 10 Tebing Lane
Timings: Mon to Thu, Sun: 3pm – 1am, Fri & Sat: 3pm – 2am
3. Georges by the Bay

If you are looking for restaurants in Punggol with a beautiful theme inside, this restaurant is the one for you to look into. More than a fine dining experience, this place offers you with finger food that you can enjoy with your friends and family and narrate stories in the meantime. The food is not just amazing and delectable, it is quite reasonable as well. What makes this restaurant stand out of the crowd is the fact that this is the only Balinese themed bar in Punggol. The grilled meats along with the Golden Buffalo wings are a public favorite there.
Location: 3 Punggol Point Road
Timings Mon to Fri: 4pm – 1am, Sat: 4pm – 2am, Sun: 4pm – 12am
Suggested Read: The Ultimate Palawan Beach Guide To Help You Plan Your Next Escape To Singapore
4. Horizon Bistronomy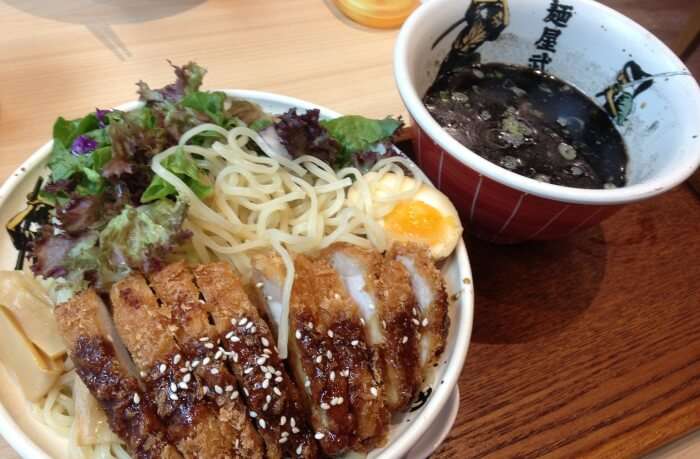 Now that we have focused more on the casual and comfort food in the last two options, it is time we take this to a whole new level with some over the top food found around in Punggol. The Horizon Bistronomy is run and managed by a 3-star Michelin chef which is definitely something you don't necessarily experience on a day to day basis. Every single masterpiece is created and made by Bruno Menard and emphasizes on French-style restaurant in Punggol. The best part of this restaurant is the fact that every dish that you have is reasonably priced, even with the circumstances surrounding it.
Ratings: 4/5
Location: 3 Punggol Point Road#02-04, The Punggol Settlement
Timings Daily: 6pm – 11pm
5. Jing Long Seafood Restaurant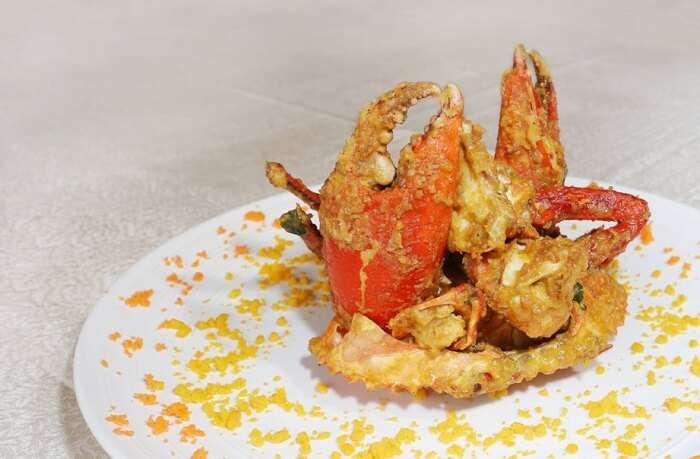 It doesn't necessarily make sense that you travel all the way till Punggol and not indulge in any of the amazing seafood that they offer. The Jing Long Seafood Restaurant is one of the most popular restaurants located around in the Punggol Settlement. If you love traveling and exploring new restaurants in Punggol, this is one of those that should be on your list without fail. The chili crab is the best seller in the restaurant and does stand out from the rest of the dishes they sell. Apart from that, the deep fried mantou with the chili crab sauce is also quite an amazing option you can indulge in.
Ratings: 4/5
Location: 3 Punggol Point Road#01-03/04/05, The Punggol Settlement
Timings Daily: 11am – 2.30pm, 5pm – 11.30pm
Suggested Read: 10 Alluring Night Markets In Singapore That'll Be Easy On Your Pockets!
6. Leong Ji Seafood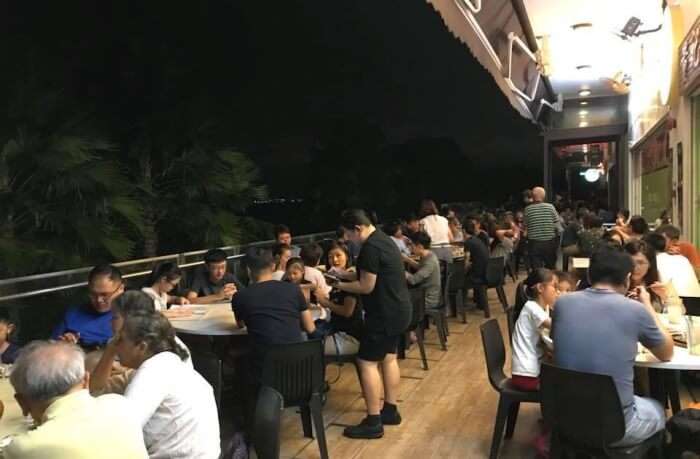 Yet another one of the amazing Chinese restaurants in Punggol that specializes in seafood is the Leong Ji Seafood. This is quite a recently opened restaurants that are gradually gaining its popularity with the kind of dishes they are plating out for their customers. This is their very first outlet since the one they first opened in Hougang Green that skyrockets with the popularity. The best thing about this is the fact that they offer homely and comfort food, one that you can get for a reasonable price. Have it with a group like "family style" and taste a bit of everything from their lip-smacking menu.
Ratings: 4/5
Location: 3 Punggol Point#02-10, The Punggol Settlement
Timings: Mon to Fri: 2pm – 11pm, Sat & Sun: 11.30am – 2.30pm, 4.30pm – 11pm
7. Rilek 1 Korner

The one thing that you won't find is Indian restaurants in Punggol. All the while, if you have been seeking out for halal restaurants in Punggol, Rilek 1 Korner is the only one you will find around in the place. The best part about this restaurant is not just the amazing dishes they put out but the decor of the place is just as amazing. The delectable Malay cuisine served here does take away the breath of the people. If spicy is up to your alley, you are definitely going to be loving this restaurant.
Ratings: 4/5
Location: 3 Punggol Point Road#02-02, The Punggol Settlement
Timings Daily: 4pm – 10.30pm
Suggested Read: Famous Drinks In Singapore: 12 Lip-Smacking Beverages To Quench Your Thirst In 2022
8. Wayne's Chill Out

Now that we have talked a lot about proper restaurants, it is time we focus on some of the most amazing cafes that you will find out in Punggol. The Wayne's Chill Out is possibly one of the most popular cafes in Punggol. If you are tired with the sweltering heat of the Singaporean weather, get a milkshake or even just a scoop of ice cream for this place to cool down your soul.
Ratings: 4/5
Location: 3 Punggol Point Road#02-11, The Punggol Settlement
Timings: Mon, Wed to Fri: 2pm – 11pm, Sat & Sun: 11am – 11pm
9. White Restaurant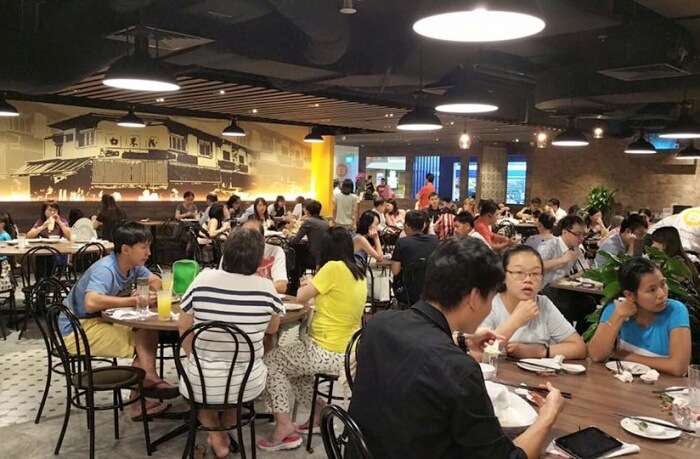 Don't get deterred by the name of the restaurant thinking they might serve boring food because they do the opposite. The place is known around for their delectable rendition of the classic White Beehon dish which is loved around by the people. Other kinds of Chinese dishes are also quite popular around here. If you want some recommendations, the Meat Rolls and the Stir Fried Vegetables are quite popular there.
Ratings: 3.5/5
Location: 3 Punggol Point Road#01-10, The Punggol Settlement
Timings Daily: 11.30am – 2pm, 5.30pm – 10pm
Suggested Read: 11 Lesser Known Things To Do In Sengkang On Your Singaporean Holiday In 2022!
10. Ponggol Seafood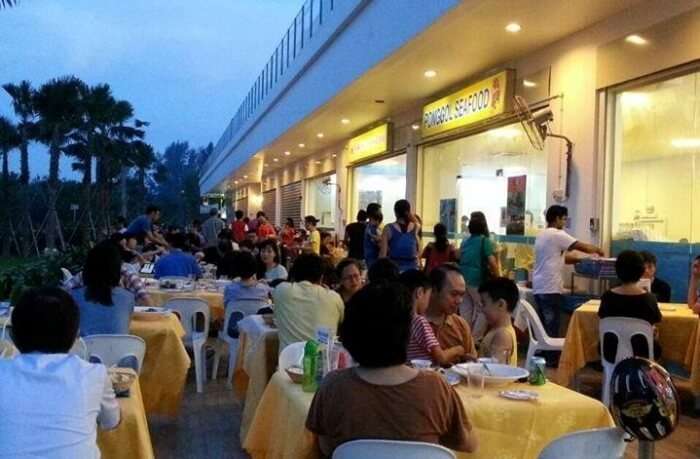 When talking about the popular restaurants around in Punggol, the Ponggal Seafood is one of the main in the list. It was possibly one of the very first seafood restaurants around in this area which then became popular over time. Apart from the Chinese style Mee Goreng which their bestseller, you can also try the amazing crab dishes they sell.
Ratings: 3.5/5
Location: 3 Punggol Point Road#01-08/09, The Punggol Settlement
Timings: Mon to Fri: 11.30am – 2.30pm, 5.30pm – 10.30pm Sat & Sun: 11.30am – 10.30pm
Further Read: 10 Top Tampines Cafes That You Mustn't Ignore During a Singapore Tour
Punggol is more than just the street food and the small shacks, the restaurants and the cafes around are just as good. If you have been seeking out ways to include better restaurants into your itinerary while visiting Punggol, these top 10 should be of good help while you're on a relaxing vacation to Singapore .
---
Looking To Book An International Holiday?
Book memorable holidays on TravelTriangle with 650+ verified travel agents for 65+ domestic and international destinations.
---