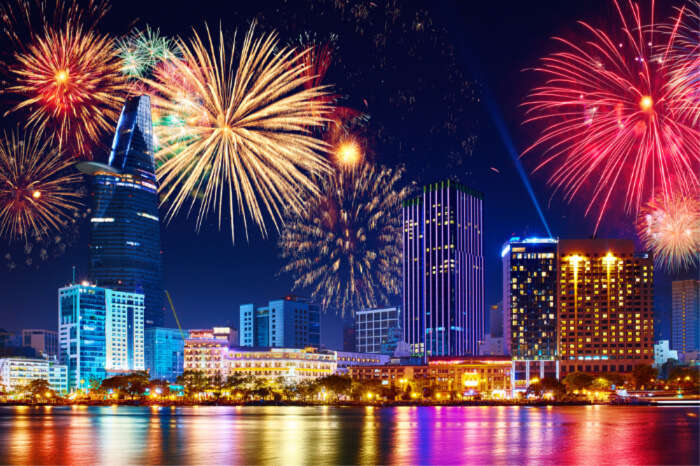 New year in Vietnam is a little different as compared to most places. After the Vietnamese people were freed from the Chinese, they made their own lunar-solar calendar and the first lunar is celebrated as Tet Ngyuen Dan or TET and brings the arrival of spring for them. During Vietnamese New Year, most of the restaurants and other places are closed because the locals celebrate it for 3 days. But this doesn't mean that you have to stay indoors, as there are other events that you can be a part of and interact with the locals. If you are confused about how to celebrate Vietnamese New Year, then here are some things that you can do during that time.
10 Best Experiences For New Year In Vietnam
Take a look at the experiences that you can have as you become a part of the celebrations of New Year in Vietnam 2019 to make it the best one of your life!
Go For Countdown Parties
Visit Ba Na Hills
Experience A Tet Festival
Watch The Fireworks
Visit Some Good Pagodas (Temples)
Have Fun At Theme Parks Or Recreational Centers
Treat Yourself To Some Delicious Food
Go Shopping For Decorations
Visit Mui Ne Resort Town
Experience The Beauty Of Moc Chau Plateau
1. Go For Countdown Parties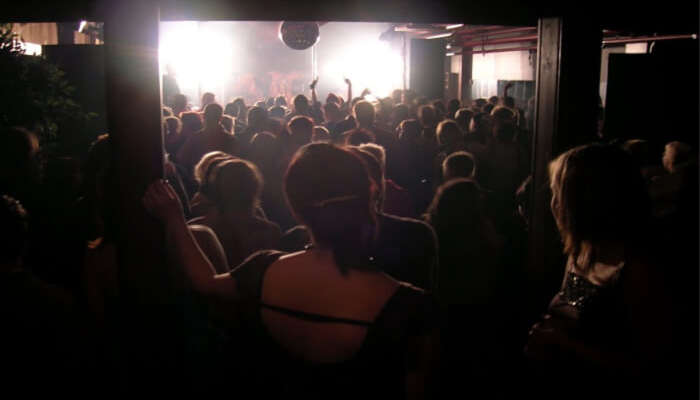 Image Source
There are a lot of great resorts like Holiday Beach, Bamboo Bar, Furama, Pullman etc. that offer parties for you and your friends and family. This is a great way to celebrate New Year's Eve in Vietnam. You will be able to enjoy whatever the resorts have to offer, great food, games, entertainment and more. Apart from resorts, you can even visit 29/3 Square on 2/9th street for the biggest countdown party concert that starts at 9 pm and continues on till midnight. If you even ask the hotel you are staying at, they might just have a party as well, because after all, it is New Year's eve.
Suggested Read: Best Things To Do On An Ultimate Budget Trip To Vietnam And Cambodia!
---
Cambodia Vietnam Honeymoon Packages on TravelTriangle
Visit Cambodia- Vietnam for your honeymoon and enjoy gorgeous beaches, sparkling bays, colonial structures, stunning landscapes, and colorful culture. Experience luxury at at low cost.
---
2. Visit Ba Na Hills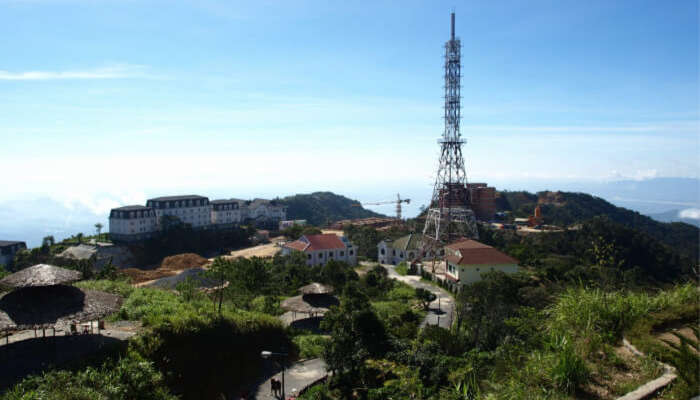 There is an amusement park there which is a great way to bring in the New Year in Vietnam 2019, with different kinds of rides and so much entertainment. If you take a cable car and head higher, you will come across Sun World. You can get a great view of the Golden Bridge from there and if you visit at night, it is even more beautiful. Sun World has a temple and a lot of different famous tourist attractions like Buddha sculptures and much more. It is a stone village that has a lot of gardens and displays plenty of architecture from the French colonialism period.
Must Read: Ho Chi Minh City Nightlife: 9 Best Places To Spice Up Your Evenings In Vietnam
3. Experience A Tet Festival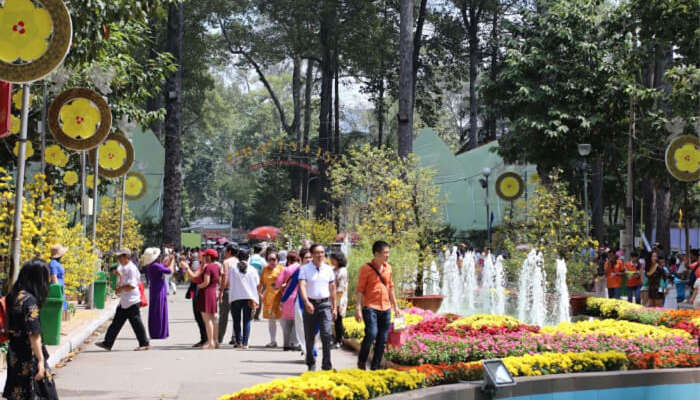 The best way to experience a Vietnamese New Year festival is to visit a local area like Tao Dan Park or if you even ask the locals they will tell you the best place and the best time to find a large parade. You will be able to see lion dance performances, a lot of bells, drums and gongs being sounded. You will also get to see the locals in beautiful outfits in colors of red and yellow, which signify prosperity and success. Moreover, there will be a lot of traditional Vietnamese New Year food that you can taste like xio (sticky rice), thit ga (steamed chicken), giio cha (Vietnamese sausages) and a lot more.
4. Watch The Fireworks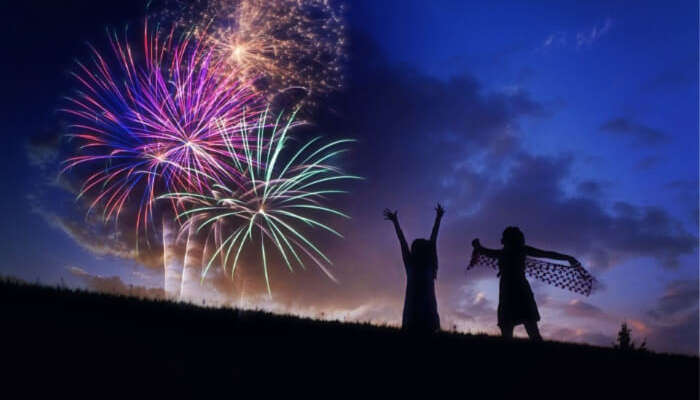 To be a part of the Lunar New Year in Vietnam 2019, you should go to watch the fireworks that start at exactly 12:00 am. They are on display along the Han river banks. They will be over the Han Swing Bridge or the Dragon Bridge and can be seen from the other side of the river as well. To get a better view of the fireworks, you should be on a rooftop. You can visit some great rooftop bars like Novo Hotel, Green Plaza or Azura to experience the countdown with your friends and get a great view of the fireworks while indulging in some good food and drinks.
Suggested Read: Ho Chi Minh Shopping: 8 Places To Splurge And Shop At This Vietnamese Hub!
5. Visit Some Good Pagodas (Temples)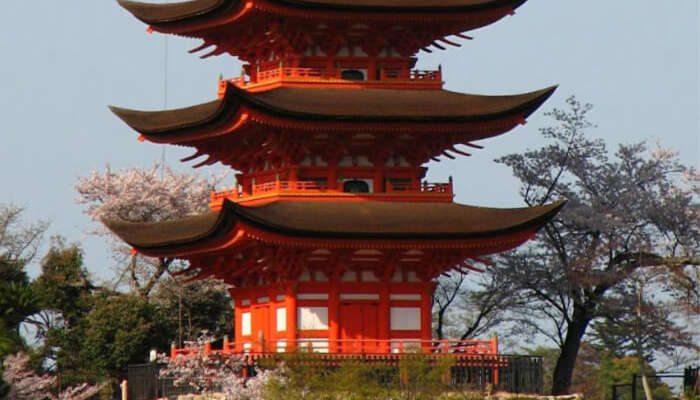 You can spend New Year's day in Vietnam by visiting some temples like Perfume Pagoda in Hanoi, Thien Mu Pagoda in Hue, and Linh Unh Pagoda in Da Nang. There are many more pagodas you can visit but these are the most popular. It will be a great time for you to experience the Vietnamese New Year traditions. The temples tend to be crowded at this time but you get to interact with the locals, watch them make offerings, pray and feel all set to make a fresh start, now that the past year has gone by. This is will be a great experience as you celebrate New Year in Vietnam 2019.
Suggested Read: 10 Best Places To Visit In Ho Chi Minh City For An Impeccable Vietnamese Trip
6. Have Fun At Theme Parks Or Recreational Centers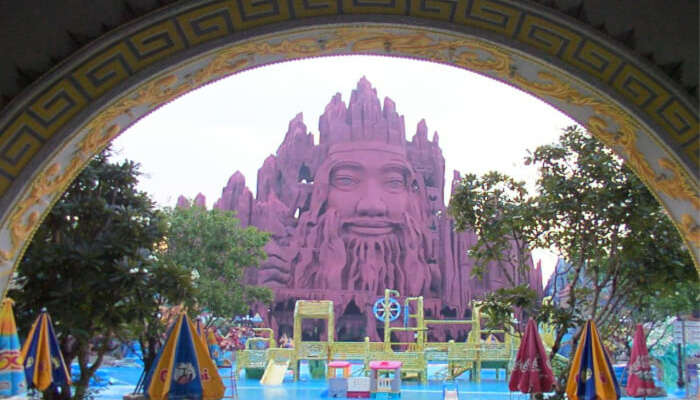 Image Source
Most theme parks like Asia Park, Vin Pearl, Dam Sen Park and others have so much more to offer around this time. Even recreational centers like Helio tend to have specific events during Tet. They have all that entertainment at reasonable prices and they have offers on rides and food and some places even have little parades within the theme parks while the people perform and show off their lion dances.
Suggested Read: Shopping In Can Tho: 7 Ultimate Places For Bringing Home The Best Vietnamese Finds!
7. Treat Yourself To Some Delicious Food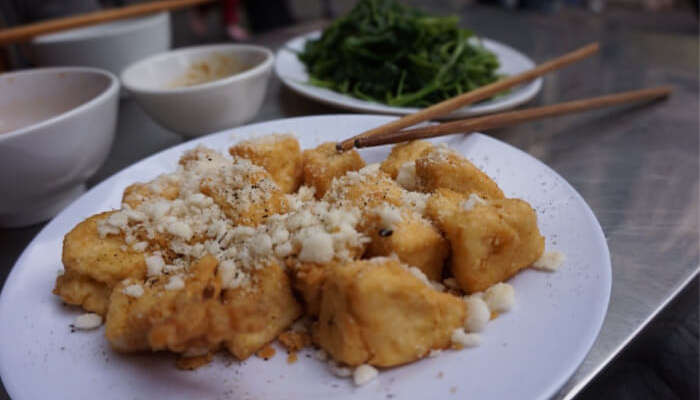 Image Source
No doubt, most of the restaurants are closed during this time, you will find a few rare cafes and restaurants still open during the Vietnam New Year holiday. Although most hotels will be able to provide you with food, but if authentic Vietnamese food is what you want, then head to places like Moose and Roo Pub and Grill, Gecko, JOMA Cafe, Buon de la Cafe and the area around Saigon that will still be up and running even during Tet. This will definitely ensure a great experience during the New Year celebration in Vietnam.
8. Go Shopping For Decorations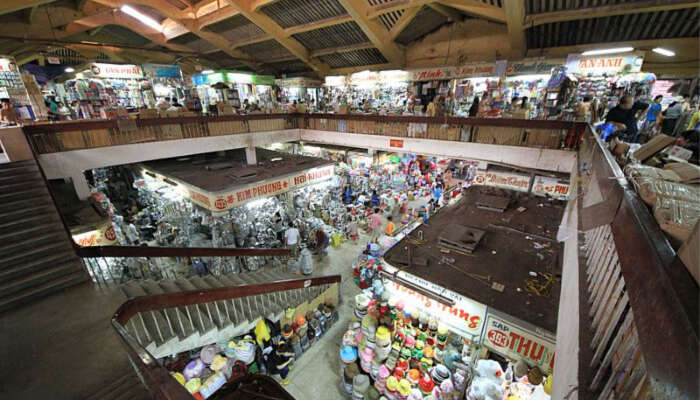 Image Source
Although there are a few rare markets that are open, you can take up the opportunity and go to a few and pick up some handmade ornaments, accessories and more to pair with your outfits and be a part of the festival. Although most of the stalls will be closed, there will definitely be a few that will be selling either souvenirs or decorations with the festival. You can buy some and decorate your hotel room a little with it or you can take them back home with you. Ben Thanh Market and Dong Xuan Market are two places that tend to have some stalls open at this time.
Suggested Read: Top Restaurants In Hue For An Authentic Culinary Affair While Backpacking In Vietnam
9. Visit Mui Ne Resort Town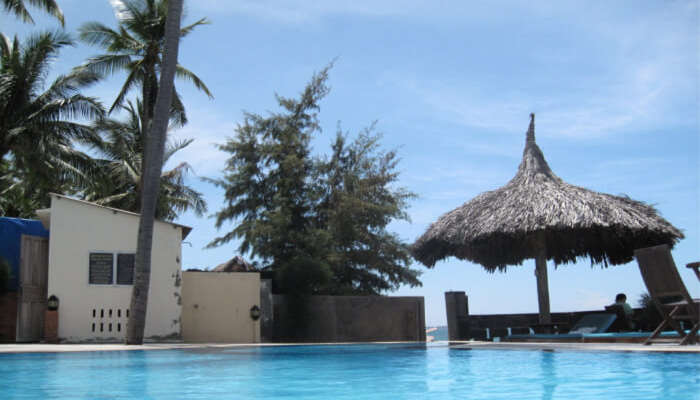 Image Source
You can visit this beach if you want a change of scenery from all the empty streets. The Mui Ne beach is warm and is a perfect way to keep warm during winter. You can even go swimming here. Most people come here to kite surf but with the festival, most of the places including this beach tend to be quite vacant. If you still have the energy you can take a drive to Fairy Springs to watch the local wildlife and observe exotic flowers.
10. Experience The Beauty Of Moc Chau Plateau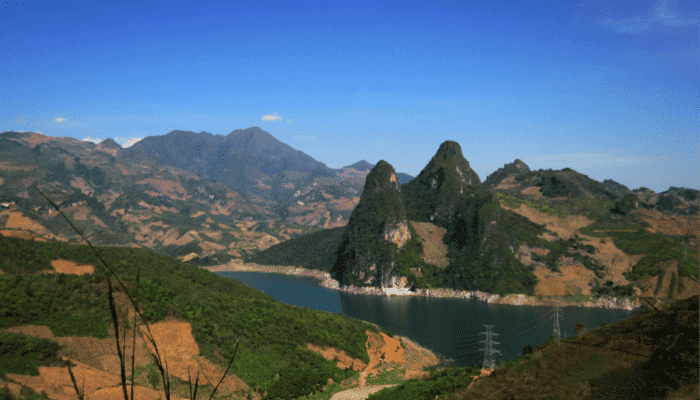 Image Source
The day that brings in the New Year of Vietnam is considered as very sacred and although most locals would be praying and feasting within their homes, as a tourist, the best place to visit would be this plateau. Spring brings with it new life and you will be able to see Sakura trees blooming and plums maturing throughout this area. You'll feel like you've been transported to paradise if you visit during the early morning hours.
Further Read: Top Restaurants In Vietnam That Will Delight Your Palate
Now that we have given you enough ideas to ring in New Year in Vietnam 2019, you must plan a holiday in Vietnam. Make sure you visit this place during New Year and have nothing less than a great time!
Frequently Asked Questions About New Year In Vietnam
Q. How does Vietnam celebrate New Year?
A. On the arrival of New Year, most of the Vietnamese visit their homes and perform various customs with their families. Every region celebrates this occasion in their own special way.
Q. Why is Vietnamese New Year important?
A. Since it is the first of spring here that is celebrated as Tet Nguyen Dan, New Year's Day, it is considered to be an important day in the year. The celebrations of New Year in Vietnam last from seven to nine days.
Q. Do people in Vietnam celebrate Christmas?
A. Even though the festival of Christmas is not considered as an official holiday in Vietnam, it is celebrated with full vigor here.
Looking To Book An International Honeymoon?
Book memorable honeymoon on TravelTriangle with 650+ verified travel agents for 65+ domestic and international destinations.
---
Comments
comments