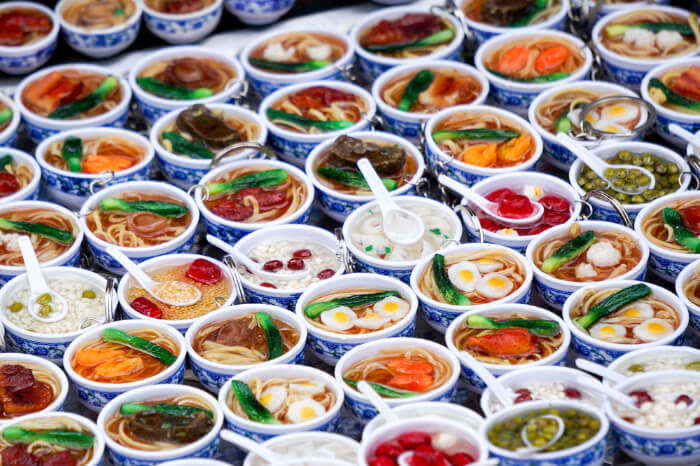 The essence of a country's food culture is not found in expensive restaurants and five-star hotels, it exists in the roadside stalls and cheap street food joints. Vietnamese street foods is as rich and diverse as any other country's. Born from a combination of traditional Vietnamese cuisine, French colonial rule, and cultural exchanges with the neighboring countries of Laos and China. Street dishes vary significantly across Vietnam, with the northern, central, and southern recipes differing widely from each other. But there are still many common national treasures that have captivated locals and foreigners alike – including American President Barack Obama.
10 Best Vietnamese Street Foods
The real essence of the culinary culture and amazing food history of Vietnam lies in its street food. For a tourist in Vietnam, it can be a pretty taxing experience to weave his way through the thousands of Vietnamese street food joints, so here's a list of the must-haves:
1. Pho

Pho, the famous noodles recipe, is arguably the best known Vietnamese street food and come in two variations, Pho Bo or Beef Pho, and Pho Ga or Chicken Pho. Both the forms of Pho are popular in the capital city, Hanoi's Old Quarter and is served for breakfast and lunch. Pho is basically a light chicken or beef-flavored broth. The spicy flavour of ginger and coriander adds more perfection to this dish. Flat noodles, spring onions, and bits of pork /beef/chicken are also added to it. Pho Giya Truyen, Pho Lam Nam Nigu and Pho Thin are some of the best places in Hanoi for tasting this delicacy.
Must Read: Enjoy Authentic Vietnamese Hospitality In These 10 Cheap Homestays In Hanoi
2. Bun Cha

The Bun cha collection includes a plate of freshly prepared noodle, a bowl of fish sauce with fermented papaya and carrot, and a meat such as pork in the form of grilled balls or grilled sliced. Bun Cha Huong Lien and Bun cha 27 Dao Duy tu are the two most popular places to taste Bun Cha in Vietnam. The popularity of Bun Cha makes it an inseparable part of the Vietnamese street food culture.
3. Banh Cuon

Banh Cuon tops the list of the best Vietnamese street foods, so there is no excuse to not try this dish. It is basically a rolled pancake boiled in a steaming pot and having onion and meat added to it, and served with fish sauce and veggies.Banh cuon Ba Hoanh and Banh cuon 101 Ba Trieu are the best places in Hanoi to enjoy Banh Cuon.
Suggested Read: Top 10 Vietnamese Food Items You Are Missing Out On If You Are A Foodie
4. Tra Chanh

Tra Chanh, the Vietnamese version of lemon tea, is a great favorite among locals. It is available in almost every street corner of Hanoi and Saigon. So the next time you're in Vietnam, make it a point to enjoy this delightful drink sitting on the delicate plastic chairs like the locals. Tra Chanh is another interesting street food in Vietnam.
5. Cao Lau

While we have primarily talked about Hanoi and Saigon so far, Cao Lau is a special street food of Hoi An. It is a bowl of rice noodles, sliced pork, bean sprouts, and croutons. It is considered a carnal sin to visit Hoi An and not have Cao Lau for dinner or lunch. Cao Lau is among the top wholesome street foods in Vietnam.
Suggested Read: 10 Things To Do In Nha Trang For An Incredible Vietnamese Vacay
6. Bun Bo Hue

Bun Bo Hue is a famous noodle soup recipe from the formerly imperial city of Hue, made with beef broth, lemongrass and shrimp paste. The noodles are mixed with marinated beef, oxtails, pig's knuckles and congealed pig's blood. This is another highly popular street food in Vietnam.
Suggested Read: 10 Best Places For Shopping In Hue On Your Vietnam Tour
7. Ca Phe Sua Dua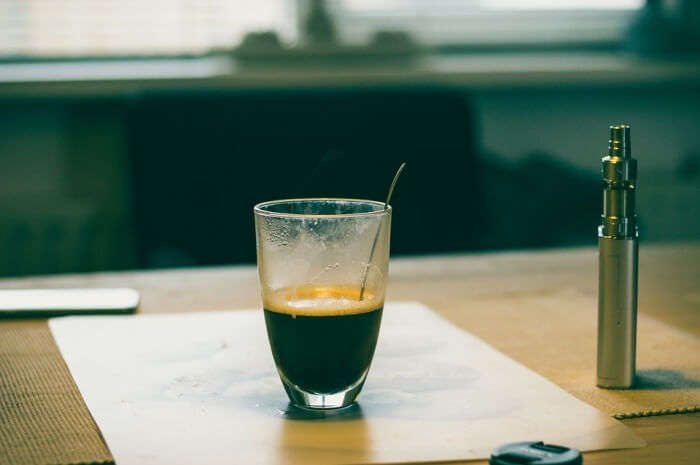 Ca Phe Sua Dua has a huge fan following in the country making it one of the most loved Vietnamese street foods. This is a classic Southern Vietnamese drink which consists of iced coffee mixed with condensed milk. The best place to taste it is not any expensive restaurant, but the cheap streetside coffee corners littered all over Saigon. Bui Vien street and Nguyen Thi Dang street have the best roadside coffee shops.
Suggested Read: New Year In Vietnam: 14 Experiences For A Lit Beginning Of 2022
8. Banh Mi

A byproduct of the French colonial rule, Banh mi sandwich is a fusion of Asian and French cuisine.It is a French baguette made in the traditional Vietnamese style with a mixture of wheat and rice flour, and contain roasted pork, rich pate, pickles,fresh chilli,cucumbers,coriander, and a splash of soy. The most popular place to eat Banh mi sandwiches in Saigon is Banh Mi Huynh Hoa, which remains heavily crowded all through the day with customers. An alternative street food stall for this would be the Banh Mi 37 Nguyen Trai.
Suggested Read: Top 10 Places That Are Perfect For Paragliding In Vietnam
9. Com Tam Suon

It is one of the most beloved rice dishes of Vietnam, and a popular meal option in the southern parts of the country. This is a very popular Vietnam street food in Ho Chi Minh city. Com Tam Suon is a delicious combo of broken rice and grilled pork chop. In its conventional form, this dish is served with fish sauce dressing, sour cucumber pickles, green onion oil, and spicy green chilies to add more flavour. Com Tam Suon is available in street food joints and small food stalls all over Saigon and can be had for lunch or dinner as well as breakfast.
Suggested Read: These 8 Waterfalls In Vietnam Are Beautiful Enough To Sweep You Off Your Feet!
10. Ca Kho To

Ca kho to is a traditional Vietnamese food of catfish dipped in sweet caramel sauce, generally served in a clay pot. The catfish is sliced and braised in a gravy made of soy sauce, fish sauce, sugar, shallots, and garlic. Ca Kho to has a delicious aroma, and is abundant in street food stalls in Saigon. If you ever visit Vietnam, trying Ca Kho To should be on your top things to do in Vietnam.
Further Read: 10 Best Places To Visit In Ho Chi Minh City For An Impeccable Vietnamese Trip
The list above will surely delight the palate of all food lovers. While scouring through the street food joints to taste these amazing dishes, you must also be aware of the Vietnam street food prices. Most street food dishes cost less than one dollar, and even then plenty of bargaining is possible. And now that you know what to look forward to on your holiday, plan a trip Vietnam right away. A mouth-watering street food tour awaits you in the Land of Blue Dragon.
People Also Read
Thailand Street Food Cambodian Street Food Malaysian Street Food
p.box-links a {
display: inline-block;
margin-right: -2px;
font-size: 13px;
-webkit-box-sizing: content-box;
-moz-box-sizing: content-box;
box-sizing: content-box;
border: none;
color: rgb(0, 0, 0);
-o-text-overflow: clip;
text-overflow: clip;
background: #98eae3;
-webkit-transform: skewX(-20deg);
transform: skewX(-8deg);
text-decoration: none !important;
padding: .2em .6em .3em;
margin-top: 2px;
}
p.box-links a:hover {
background-color: #000000;
color: #ffffff;
}