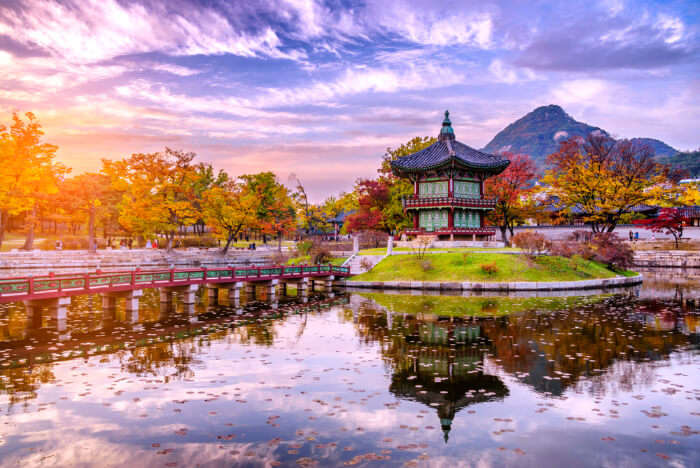 Known for the exotic cuisine and world-class technology, South Korea comes under the category of developed countries that has approximately more than 50 million residents and has a chiefly mountainous terrain. The country is known as the regional power and also as a global head in technological and industrial sectors. But, what makes South Korea a much-loved destination among local as well as the International tourists is its tasty cuisine and diverse culture.
Top 10 Reasons To Visit South Korea In 2022
So, if you want to have a nice and fun time with your close ones then there is nothing better for you than to pack your bags now and explore this amazing country as soon as you can.
A Magnificent Blend Of Epic History And Great Festivals
Vibrant Culture
Shopping Spree With Your Gang
Picturesque Self-Drives
Tasty Cuisine
Epic History
Exciting Theme Parks
Rising Cafe Culture
UNESCO Sites
Islands Like Jejudo
1. A Magnificent Blend Of Epic History And Great Festivals

Though there are endless reasons to visit South Korea, what tops this list is its rich history and wonderful festivals which you must attend for at least once in your lifetime. From food to culture and history to religion, there is so much to love about this incredibly breathtaking country that you will always crave for more.
Must Read: Enter The World Of Webtoons At This Cartoon Cafe In South Korea
2. Vibrant Culture

The long history of South Korea is the main reason behind its varied and delightful traditions that are being practiced by the locals for over so many centuries. Even today, you can witness various music performances and the conventional Korean dance performed by the professionals in Hanbok which is their traditional dress. You can also rent and wear the apparel around Jeonju and Seoul to get yourself immerse in the culture. If you travel to the modern Seoul, there is a high probability that you will find the conventional Hanok home neighborhoods with amazing teahouses that have been there for decades. This wonderful mix of new and old is hard to miss for any person which is why it is advised for you to go and have a fun time watching the glorious beauty of this Country.
Suggested Read: 8 Hotels In South Korea That Are All About Class, Comfort, And Convenience!
3. Shopping Spree With Your Gang

If you are a shopaholic then only the God can stop you from buying everything from the streets of South Korea because this country is your ultimate shopping destination. Ranging from some really wonderful skincare products in Myeongdong to those humongous and drool-worthy stores in the malls of Seoul, there is nothing you won't love. Especially for all the women out there who are still wondering is South Korea worth visiting, it is time for you to stop thinking and shop till you drop. You can also hop on the streets of Seoul to get the trendiest accessories and apparel for you and your girl gang so that you can show off your style when you get back in the city. Go on and make a list of everything you have ever wanted to buy!
4. Picturesque Self-Drives

Who doesn't like the idea of getting into a comfortable car and enjoy a long drive with your loved ones while enjoying the pretty scenery on the way? Well, here is your chance to make your dream come true as you can easily rent a car in South Korea and explore all the hidden treasures of the famous Jeju Island and have a nice time looking at the landscape. The smooth roads seem like they have specifically been built this way so that people can enjoy such experiences and enjoy their time alone from the hustle and bustle of their daily life. This is the perfect option for all the newlyweds who wish to spend some alone time with their significant other while soaking the beauty of their surroundings. Do not forget to click some nice pictures so that you can cherish the memories afterward and maybe come back again to relive the experience.
Suggested Read: Top 10 Things To Do In South Korea To Experience The Essence Of The Vibrant Country
5. Tasty Cuisine

The most popular and favorite characteristic of South Korean cuisine among the tourists is its various flavorsome side dishes like Banchan and Panchan etc. that can be spotted with every meal. Food is definitely the ultimate reason to visit South Korea as this is a place where you can give a relishing experience to your taste buds. Kimchi, made from fermented and salted vegetables which are kept in the jars for a lot of months is something that is worth every bite of yours. There are a lot of iconic delicacies which you must try like Japchae, Bulgogi and rice bowl Bibimbap etc. You can also enjoy the very palatable hot dogs, potatoes and fish cakes and pastries that are designed in the shape of a fish and savor the taste. There is no wonder why the Koreans are so proud of their cuisines as once you get a taste, you will definitely end up craving for more.
Suggested Read: Dragon Boat Festival: Experience The Joy And Vibrance In 2022 At This Sacrificial Gala!
6. Epic History

South Korea has a very ancient history and the locals are very proud of their tradition which is why you can still see a lot of prevalent heritage sites in several cities of this country which are still intact. Whether you visit the chief palace which is situated in the city of Seoul or you get to explore the Gyeongbokgung Palace, you can feel the wonderful aura. When it comes to describing the South Korean history, Gyeongju is certainly an important destination for all the history lovers and that is why it is also known as a museum without the walls. Being the former capital of Korea, this city is a home to many palaces, tombs, and temples.
Suggested Read: 28 Stunning Places To Visit In South Korea In 2022
7. Exciting Theme Parks

For an adventure junkie, this place is a pure heaven as you can have a fun time with your crazy bunch of friends in plenty of theme parks in the city of Seoul. There are so many amusement parks in this city that offers you some thrilling rides so that you can make the most of your time in this beautiful country. You can take a mind-blowing ride in Everland, the biggest theme park in South Korea or you can also opt for Lotte World to check out some folk museums and do ice-skating. Make sure to get the adrenaline-pumping experience so that the next time someone asks you why is South Korea a good place to visit, you know the answer.
8. Rising Cafe Culture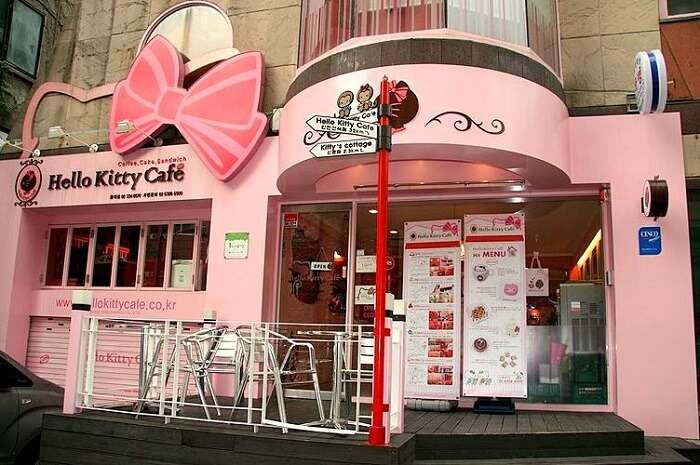 Image Source
Not only Americans but Koreans are also fond of cafes. Korea is full of bakeries and cafes that there a law has been implemented of maintaining a minimum distance between bakeries. Can you believe that? You will find several themed cafes as well like CNN, cat and dog cafes.
9. UNESCO Sites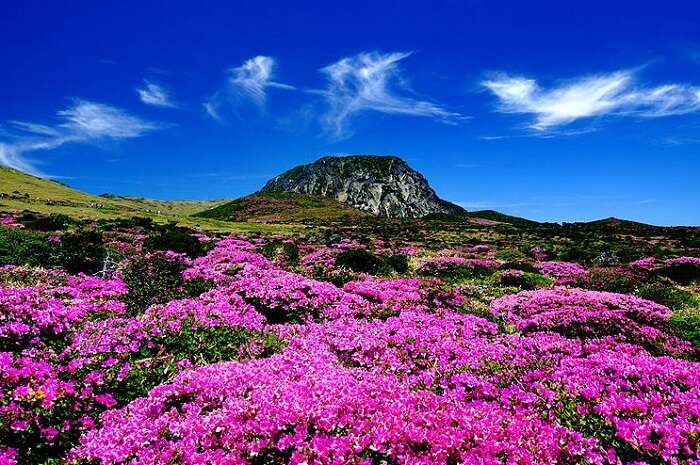 Image Source
Wondering why to visit South Korea? Were you aware of the fact that Korea is home to eleven UNESCO sites? No, right! One such place is Jeonju which has been recognized as a city of gastronomy due to the availability of all kinds of foods.
10. Islands Like Jejudo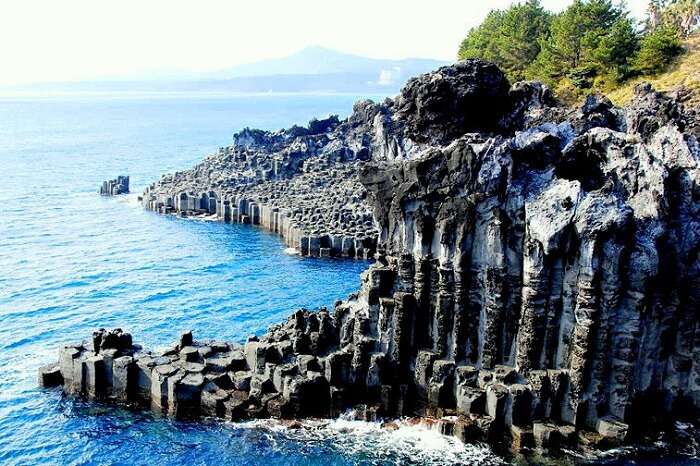 A hub of Korean history, Jedujo is a volcanic island. There are several other islands in Korea which non-Koreans may not be aware of. One such island is Oedo which is a huge botanical garden. If you want to explore these sites then you must visit South Korea in the off-season so as to avoid crowds.
Further Read: 26 Places To Visit In Korea During Winter 2022 That Would Hook You With Their Charm
South Korea has always been a completely engaging, thrilling and modern destination for travelers from all around the globe which is why you must give it a shot and make some cherishable memories. We have already provided you the reasons to visit South Korea here. So, plan a getaway to South Korea and see for yourself why Korea is the best place to visit.
---