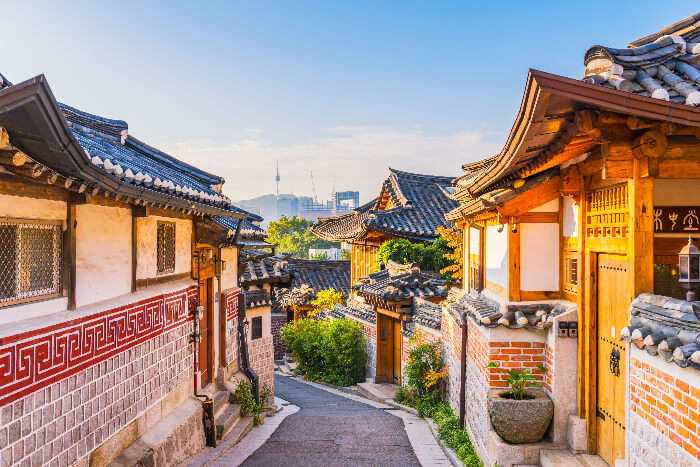 If you're planning a trip to South Korea, especially in the capital city of Seoul, Bukchon Hanok Village is a must visit for all the travelers who wish to get a glimpse of an urban environment of Seoul over 600 years ago. A survey of around 2000 visitors was conducted in November, 2011 by the Seoul Metropolitan Government. The tourists responded by saying that traversing the compact yet beautiful streets of Bukchon was their fourth favourite thing to do when in Seoul. The village has been featured on television programs which have caused a rise in the number of visitors. In 2012, around 600,000 visitors are said to have explored Bukchon Hanok Village.
About Bukchon Hanok Village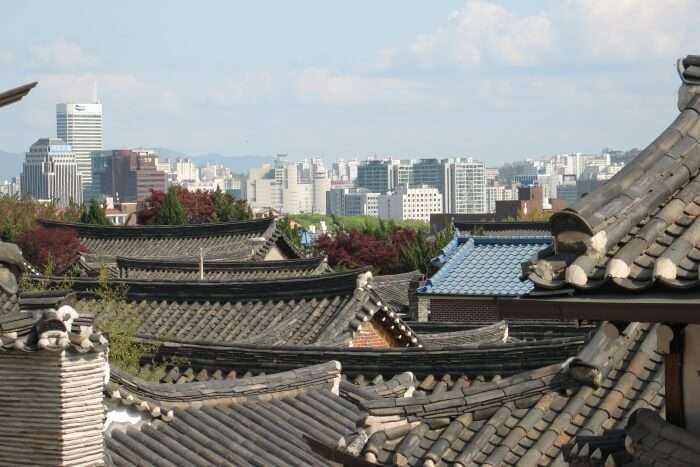 Located in Seoul, South Korea and known for its long and illustrious past, the Bukchon Hanok Village is situated at the tip of a hill which is surrounded by Jongmyo Royal Palace, Gyeongbok Palace, and Changdeok Palace. It is a traditional village that is filled with a lot of Hanoks – traditional Korean houses as well as alleys. It depicts a 600 year old urban colony and is preserved with painstaking care. In the Korean language, Bukchon literally mean a northern village and it is the neighbourhood to the south of which is located the Jongno and the Cheonggyecheon Stream.
The Bukchon area is said to have comprised of five neighbourhoods – Jae-dong, Gye-dong, Insadong, Gahoe-dong, and Wonseo-dong. These neighbourhoods were where the homes of the nobility and high-ranking bureaucrats and additional officers were located during the Joseon Dynasty. After disasters such as wars, the area was populated by common folks. The village has a lot of Hanok restaurants as well which exude an ambience from the time of Joseon dynasty offering tea and traditional cuisines that you must surely check out. There are lots of exciting cultural centers and museums here as well. Without any Bukchon Hanok Village entrance fee, your experience at this place would undoubtedly be a memorable one!
Places to Visit in Bukchon Hanok Village
Bukchon Hanok Village has a lot of cultural centers and museums that showcase the culture of the Joseon Dynasty. It's a unique display of the dynasty architecture and way of life. One of the main attractions in Seoul it also offers juxtaposition between modern and traditional aspects of the city.
1. Bukchon Traditional Culture Center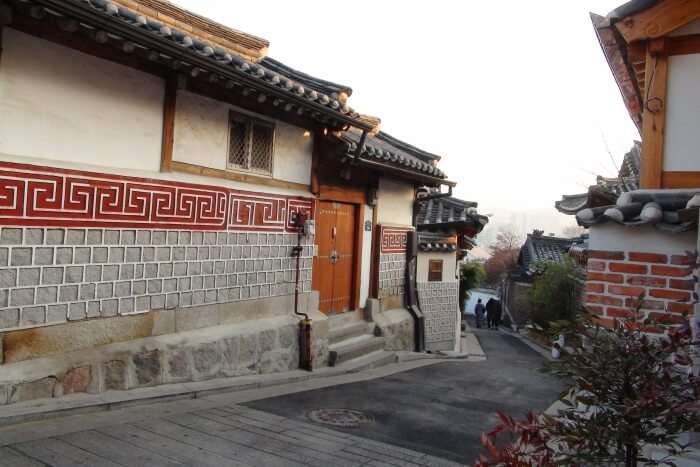 A hanok that comprises a complex within it, the Bukchon Traditional Culture Center serves the purpose of shedding light on the values, history, and social customs of the village. The various programs scheduled in a day are handicraft, gugak, a display of Bukchan hanok, and culture in the hall and a tea ceremony. In addition, various cultural seminars are organized as well. These seminars are organized with the help of the City of Seoul and Bukchon Cultural Center.
Address: South Korea, Seoul, Jongno-gu, Gye-dong, 계동길 37
Phone: +82 2 2133 1371
Must Read: 5 Places Worth Exploring On Korea Tour-Land Of Morning Calm
2. Gahoe Museum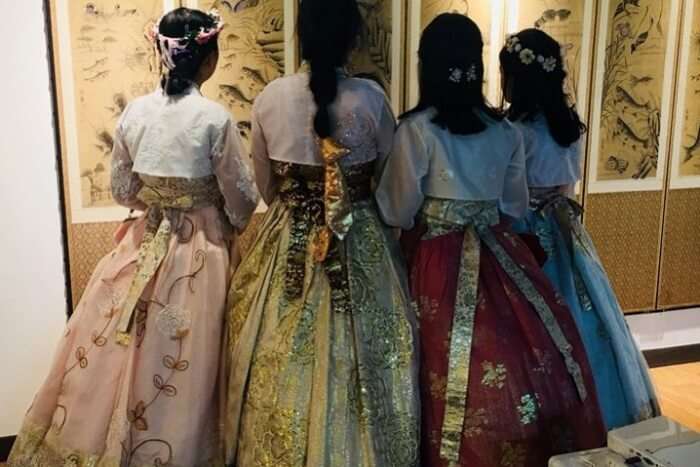 A private museum, it was opened in 2002. More than 1500 artifacts are housed in the Gahoe Museum, including 150 classical books, 250 paintings by folk artists, 750 amulets, and 250 other cultural items. The main exhibition hall that displays traditional aspects of the Joseon Dynasty is also where several exhibitions are organized. One of the even more popular workshops organized here is the Gahoe Folk Painting Workshop where people are taught to paint according to the style of folk art.
Address: 52 Bukchon-ro, Gahoe-dong, Jongno-gu, Seoul, South Korea
Phone: +82 2 741 0466
3. Bukchon Asian Art Museum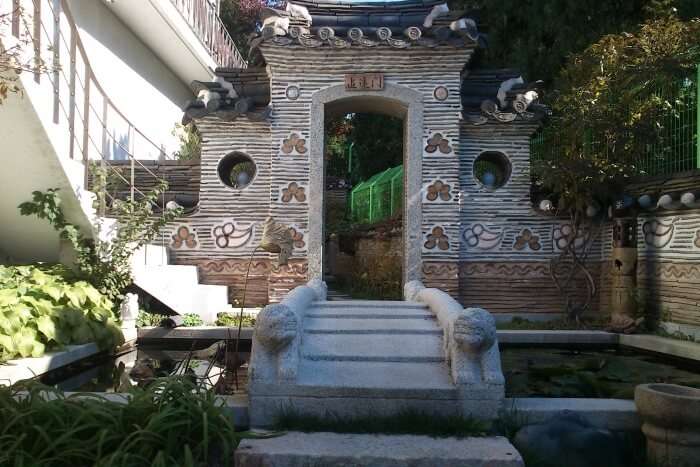 It is a place visited by many curious tourists for the exquisite artifacts put on display. The Bukchon Asian Art Museum has put up for display 200 works of Chinese art, 150 works of Korean contemporary art, and 2500 old documents from the Joseon dynasty. It is a glimpse into the aesthetics and cultural values of the Joseon era as well as the evolution of those aesthetics and styles over the years.
Address: 76 Bukchon-ro 11-gil, Samcheong-dong, Jongno-gu, Seoul, South Korea
Phone: +82 2 486 0191
Suggested Read: Top 7 Reasons To Visit South Korea & Have A Blast With Your Friends & Family
4. Donglim Knot Museum
The Donglim Museum was established in 2004 in the month of April. Apart from displaying various items from the Joseon era such as norigae for belts, thread, pouches, cord, hanbok, and Korean knots or maedeup, the museum also organizes a Maedeup Workshop which is hosted by Sim Yeong-mi – the museum's curator. There are one-day workshops as well as longer programs organized for those who are interested.
Address: 10, Bukchon-ro 12-gil, Jongno-gu, Seoul 110-260, South Korea
Phone: +82 2 3673 2778
---
Planning your holiday but confused about where to go? These travel stories help you find your best trip ever!
Real travel stories. Real stays. Handy tips to help you make the right choice.
---
5. Seoul Intangible Cultural Heritage Center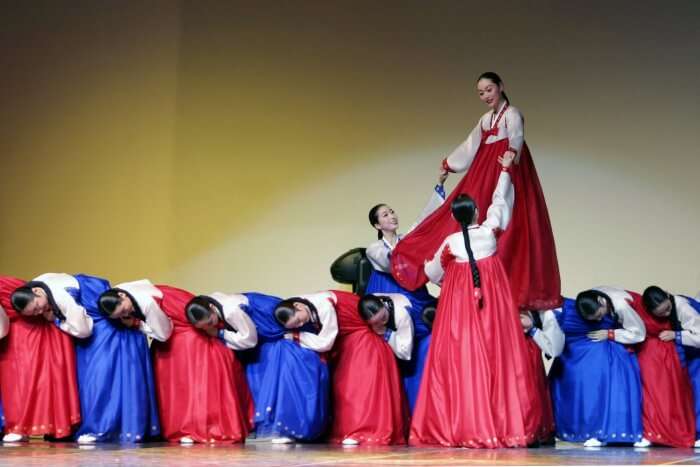 The Seoul Intangible Cultural Heritage Center has 8 groups for each music field. The government created it to promote traditional values and arts. It also provides help to the cultural masters, training their pupils by supporting them in various areas. There are several events and conferences where the musical groups perform traditional pieces. The craft masters who are dubbed as 'National Intangible Cultural Assets' direct 12 different craft groups.
Address: 406, Bongeunsa-ro, Gangnam-gu, Seoul
Phone: +82 2 3011 2163, +82 2 3011 1727
Suggested Read: 8 Hotels In South Korea That Are All About Class, Comfort, And Convenience!
Things To Do In Bukchon Hanok Village
Here are just a handful of the things in which you can occupy your mind and body when you're exploring this village. Make sure you do most of them to make your visit more productive!
1. Walking Tour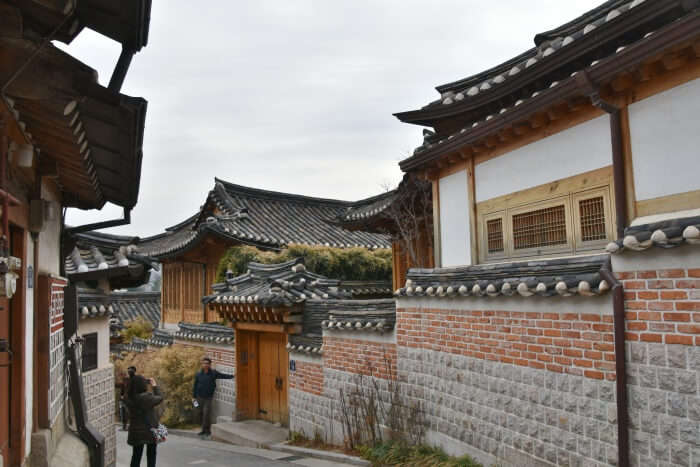 It has always been known that the best way to explore a city or neighbourhood is by walking. To slow down the period of observation and experience is what walking ensures. There couldn't have been a better place to explore via walking than Bukchon Hanok Village. For your hassle-free experience, you can even get yourself a Bukchon Hanok Village walking map.
You can stop for however long you like and behold the scenery and the architecture of the buildings and residences of the various houses situated in this locale. There are several walking tours available over here as well with guides who can communicate in your language to give you a more comprehensive and detailed account about the place.
2. Kum Bak Yeon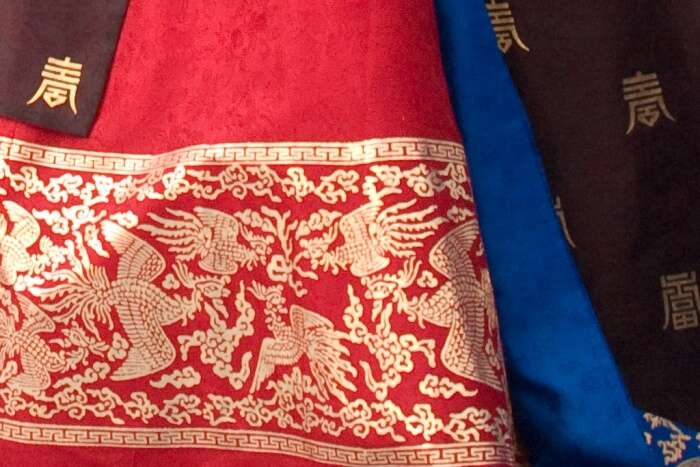 Many tourists flock to Kum Bak Yeon to try their hand at gold leaf printing. This is a traditional practice of printing gold onto soft fabric. It's a rather strenuous activity but fruitful nonetheless and worth your time if you are looking to completely immerse yourself in the traditional arts of Korea. What's the better way to experience the aesthetics of a culture than to try your hand at their arts and crafts.
Gold printing is a very significant craft since gold in Korean culture symbolizes eternity and beauty and was reserved only for the aristocrats. But over the years even the common folks have started to wear clothes with gold printed on them to grand occasions such as weddings.
Suggested Read: 28 Best Places To Visit In South Korea In 2022: Perfect Recipe For An Exotic Asian Vacation
3. Changdeokgung Palace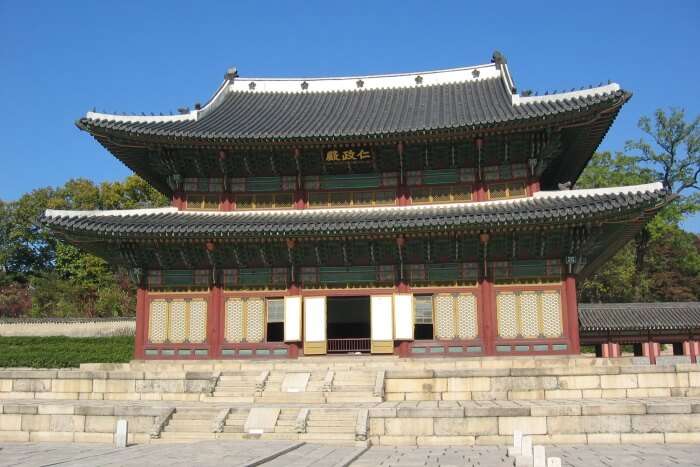 Until the people rebuilt Gyeongbokgung in 1868, Changdeokgung Palace was where the government and royal court took care of the stately affairs. The place's beauty is awe-inspiring and is a must visit if you are going to Bukchon Hanok Village.
It is a part of the 'Five Grand Palaces' that the kings of Joseon Dynasty had built. It is situated amidst a park located in Jonno-gu. This an important palace because it is the most beloved of the Joseon princes.
4. Solgaheon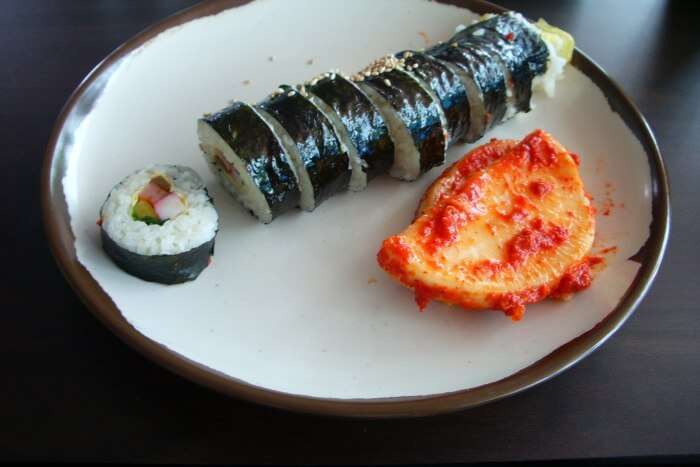 For a relaxing foot bath and some exquisite tea, look no further than Solgaheon. Solgaheon is what is known as a healing café. The exteriors make it look like a house, which is rather symbolic because it provides the comfort of one. It is filled with the aroma of pines and herbal tea leaves.
It's an ideal place to relax after walking around the village the entire day. The foot baths and tea offer an escape from the bustling city of Seoul.
Suggested Read: Korean Food Guide: 15 Tasteful Korean Dishes For An Epicurean Delight
5. Han Sangsu Embroidery Museum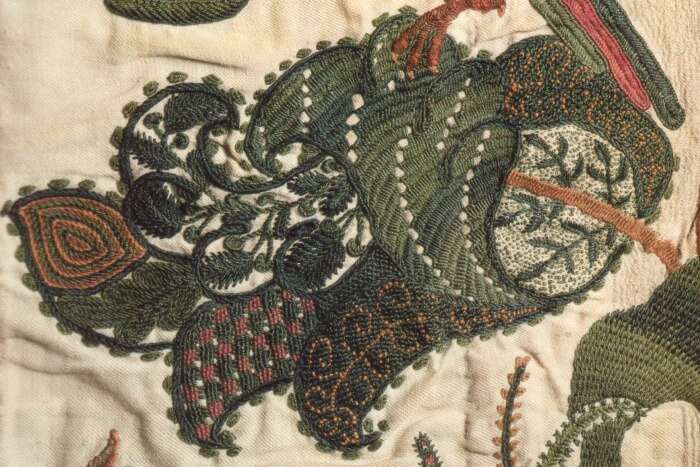 An art museum founded by Han Sang Soo, an embroidery artist who has been honoured by the Cultural Heritage Administration of South Korea, the Han Sangsu Embroider Museum has put up several works of exquisite, traditional Korean embroidery on display.
Another place to experience the marvelous artwork and design by Korean artisans, this museum contains every style of this craft. It serves the purpose of promoting traditional Korean embroidery among the general public as well as foreign visitors.
How To Reach Bukchon Hanok Village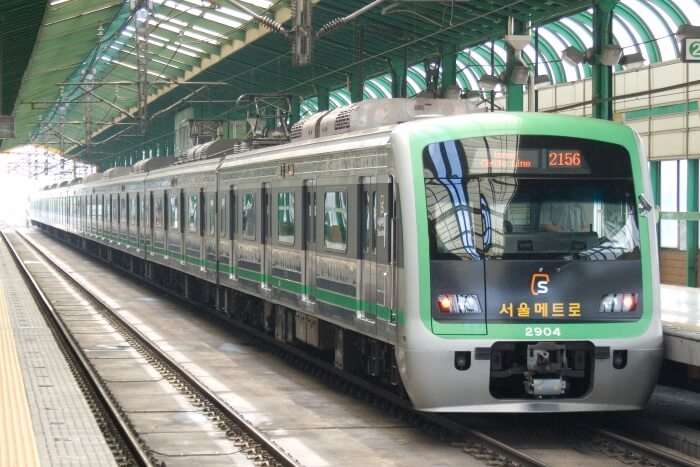 By Train: Train is the viable option to get to Bukchon Hanok Village for the tourists. Fast and no need for navigation, all you've got to do is take a subway train in order to reach Anguk Station via the Seoul Subway Line 3.
Then, you take a right after traversing Exit 3. Walk around 200 meters and you will know when you have reached the village as you'll see several sign boards advertising Bukchon Village Walking Tours.
By Air: Taking a flight to Bukchon Hanok Village is not really an option because it has no airports, although you can take a flight to Seoul Incheon Airport. The airport is located at a distance of 50 km from the village. Keep a Bukchon Hanok Village map handy when you're on your way.
Further Read: Banpo Bridge: All You Need To Know For Your Visit To South Korea's Marvelous Attraction
All in all, the Bukchon Hanok Village makes for one serene travel experience when you're on a vacation to South Korea. It is exquisite in its architectural design of the Hanoks and the Bukchon Hanok Village food and tea are not to be missed at any cost. Make sure you bring your cameras along, for there are lots of memories to be made here.
---
Looking To Book A Holiday Package?
Book memorable holidays on TravelTriangle with 650+ verified travel agents for 65+ domestic and international destinations.
---
Comments
comments