The unexplored terrains of Northeast India concealed away by impenetrable forests and formidable mountain ranges have stories hidden deep within its trails.
This obscured land has myriad hidden treasures that only the local people and the hardy travellers who gathered courage to reconnoitre it's uncharted realms are aware of. From the ancient tribes to the secret chambers of the war time, there are a lot of secrets of North-east India which are kept away from the mankind and can only be discovered when visited. 
15 Best Kept Secrets Of North East India
Here's a list of few such startling secrets of the Northeast India that you may have not known about.
Home Of The Last Surviving Headhunters
The Only Matriarchal Society Of India In Meghalaya
The Unusual Ambubachi Mela
Sanctuary Of The Exotic Species
Host Of The World's Largest Electric Guitar Ensemble
The Ancient Tradition Of Barter System At Jonbeel Mela
Nghah Lou Dawr Culture Of Mizoram
Never Ending List Of Locally Brewed Liquor
Secret Tunnels Of Talatal Ghar
Fulfilling Lake That Is Tended By Birds
Beware Of The Chillies
First Place In Asia To Be Drilled With Oil
The Mawphlang Sacred Forest And Its Megaliths
The River Islands Of Assam; Both The Largest And The Smallest
The Ghost That Guards The Border
1. Home Of The Last Surviving Headhunters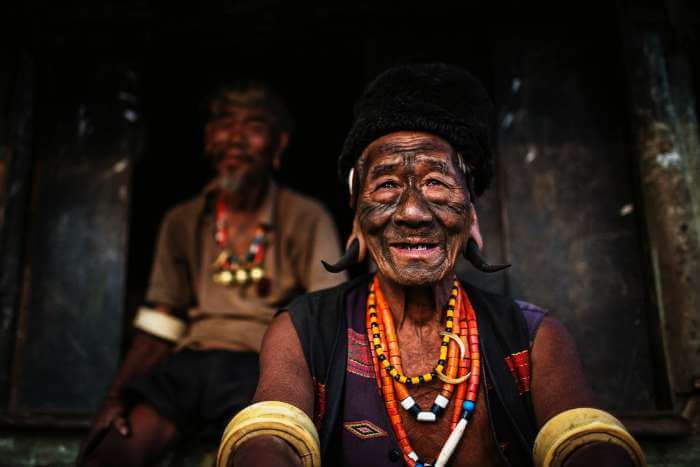 You won't see them doing it anymore, not unless you can manage to get them really pissed! Well, jokes apart, even if the Naga headhunting stopped back in 1940s you can still spot many elders of the Konyak tribe with tattooed faces, meaning they're from the headhunting clans. Killing and severing an enemy's head was considered a rite of passage for young boys and this triumph was rewarded with a prestigious facial tattoo.
Must Read: 33 Tourist Places In Assam 2022: Unveiling The Hidden Charm Of The North-East!
2. The Only Matriarchal Society Of India In Meghalaya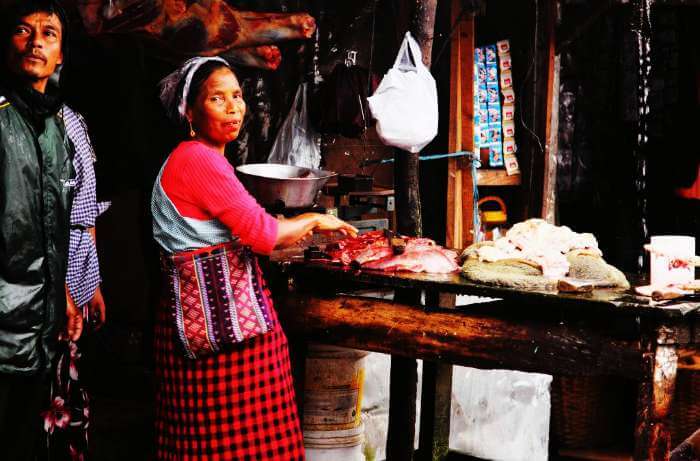 The Khasi tribe of Meghalaya is one of the few societies in the world that follows a matrilineal system. Women are head of the household and the one who does the hard labour to earn a living for the family. Men takes the back seat here. When a girl is born there are cheers of jubilation and when a boy is born, they accept it humbly as a gift of God.
Suggested Read: 101 Places To Visit In India Before You Turn 30 in 2022
3. The Unusual Ambubachi Mela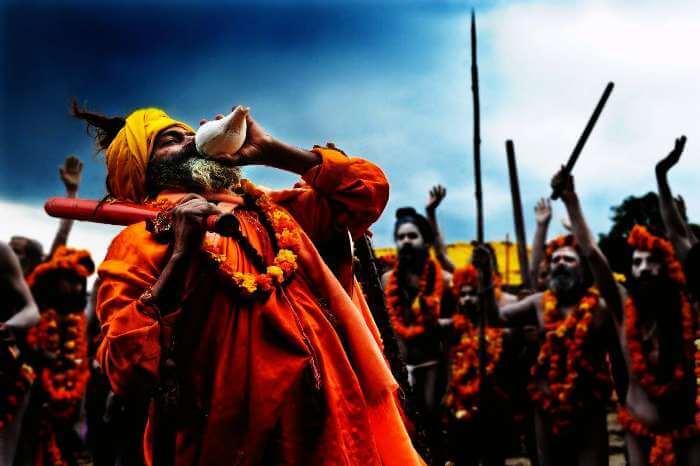 Ambubachi Mela is an annual Hindu fair held at the Kamakhya temple of Assam. During the monsoon season around mid-June, it is believed that Goddess Kamakhya goes into her yearly menstruation course.
For a period of three consecutive days at this time all temples, across Assam, dedicated to the Goddess remains shut. In fact prayer rooms in the private residences of people in Assam are kept closed and covered to allow the Goddess to rest. Hoards of people, sadhus, aghoris, sanyasis and the Baul or singing minstrels gathers in Kamakhya temple to celebrate the Ambubachi mela.
Suggested Read: The Ever Growing Living Root Bridges, Meghalaya – A Nature's Marvel In The Northeast
4. Sanctuary Of The Exotic Species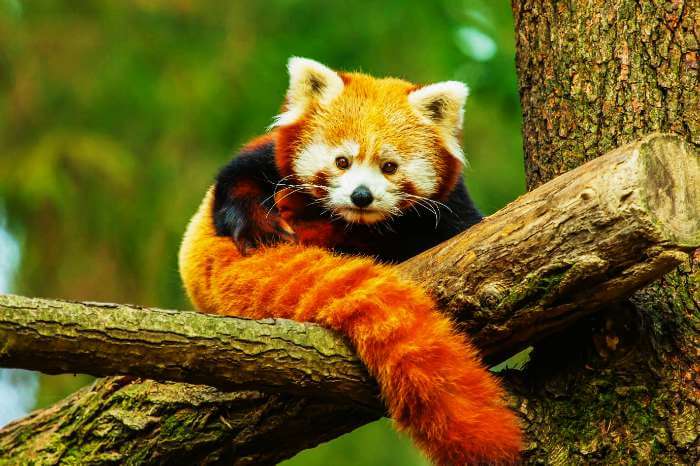 The northeastern region of India with its rich biodiversity is home to some of the most globally threatened species. The list is long, however some of them are: Red Panda, One Horned Rhinos, Golden Langurs, Sangai (brow antlered deer of Manipur), Hoolock Gibbons, Hornbills, Clouded Leopard, Gayal, Roofed Turtle and many more.
Suggested Read: 18 Places You Need To Visit For The Best Wildlife Experience In India
5. Host Of The World's Largest Electric Guitar Ensemble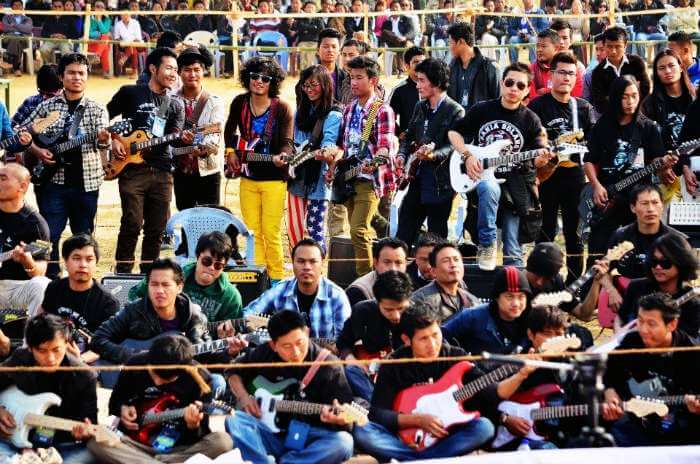 A Guinness World Record was created on 12 January 2013 when 368 participants in Nagaland gathered to strum to the tunes of 'Knocking on heaven's door' a song by Guns N' Roses. With an aim to promote brotherhood the Sky Group at Agri Expo in Dimapur pulled off this staggering act.
Suggested Read: 38 Most Colorful Places In India That Will Make Your Heart Skip A Beat In 2022
---
Planning your holiday but confused about where to go? These travel stories help you find your best trip ever!
---
6. The Ancient Tradition Of Barter System At Jonbeel Mela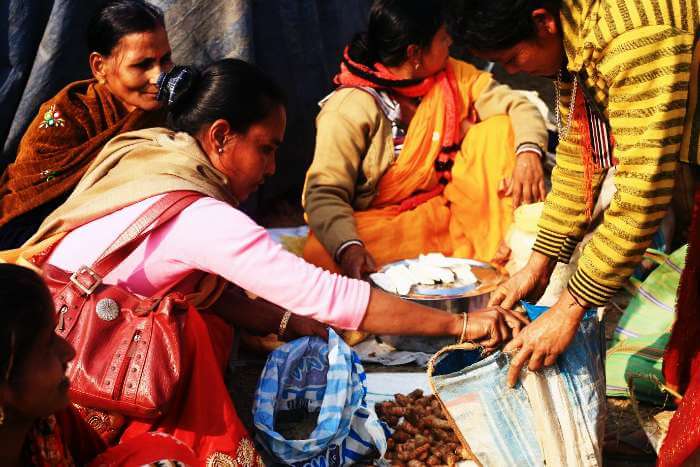 Jonbeel Mela is an annual fair held in the Morigaon district of Assam hosted by the Gobha and Ahom kings. The fair dates back to 15th century when the kings organised the fair to discuss the prevailing political situations. The main attraction of the fair currently is the barter system that takes place among the tribes, tourists and general people coming here.
Suggested Read: Paragliding In Kalimpong Completes A Northeast Trip In The Most Sumptuous Way
7. Nghah Lou Dawr Culture Of Mizoram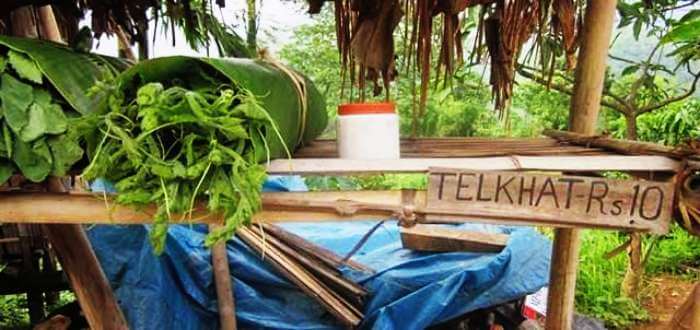 Around 65 km from the capital of Mizoram, Aizawl along the highway of Seling you can spot these tiny vegetable stalls- Nghah lou dawr meaning shops without shopkeepers. You will find the price list right there along with a deposit box where you can leave the money and take what you paid for. And yes, people usually do leave the prices of what they take. This is indeed an act of trust and empathy rarely seen in this world.
Suggested Read: 31 Reasons Why You Should Never Visit Northeast India In 2022
8. Never Ending List Of Locally Brewed Liquor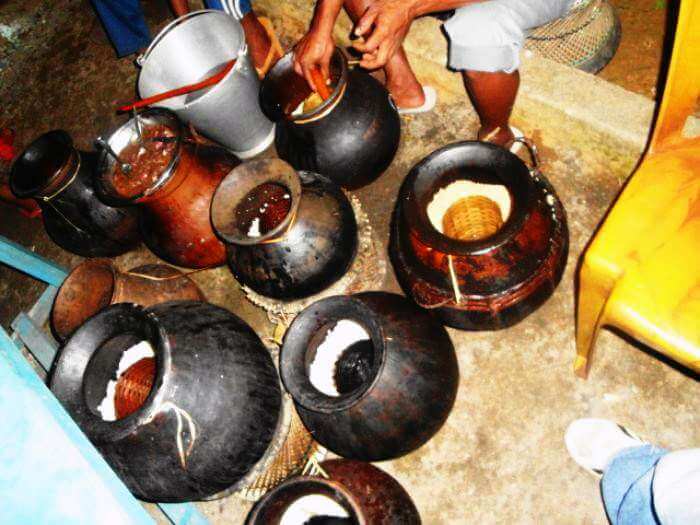 Apung in Arunachal, Bodo alcoholic beverage Zou, Xaz of Assam, Apong of the Mishing tribe, Chuwarak the Tripuri liquor, Judima of the Dimasa people, Kiaad in Meghalaya, Zutho of the Nagamese, Mizo Zawlaidi, Hot Sikkimese beer- Kodo ko Jaanr, Sekmai Yu in Manipur, Raksi – another Sikkimese drink: An unending list of various alcoholic beverages of the Northeastern tribes. These could just be the reason for you to explore every nook and cranny of Northeast India.
Suggested Read: Taking A Family Trip To Northeast? Let Our Pictures Show You How We Made It Large!
9. Secret Tunnels Of Talatal Ghar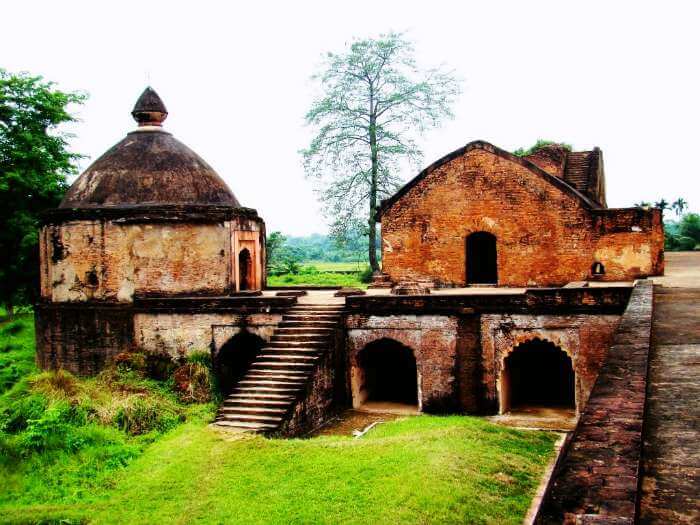 Talatal Ghar was built by the Ahom kings of Assam as an army base in erstwhile 'Rongpur', today Sibsagar. It consists of two secret tunnels and three floors below ground level. These floors were used as exit routes during the battles of the Ahom.
Overall the structure has seven floor and the secret tunnels which are restricted to visitors now. Apparently, some people who went in never returned.
Suggested Read: 43 Places To Visit When Travelling To North East In 2022
10. Fulfilling Lake That Is Tended By Birds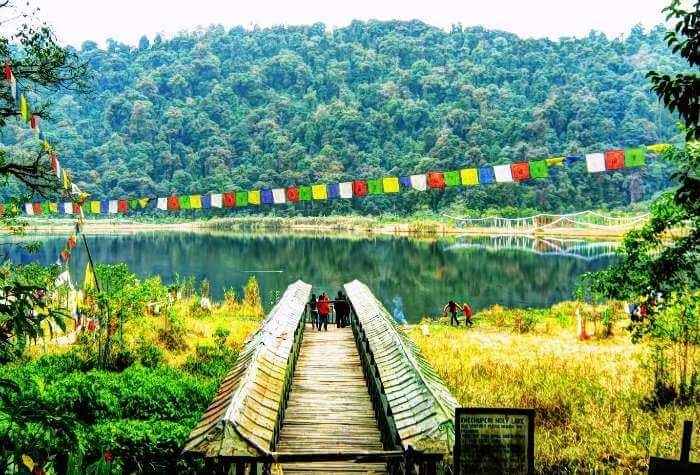 The wish fulfilling lake, Khecheopalri is sacred to the Lepcha, Buddhists and Hindus. Situated 34 km from North West of Pelling at an altitude of 6,561 ft., the lake is believed to be blessed by Guru Padmasambhava. You can see the devotees lighting diyas and float them on bamboo barks on the lakes while making a wish. Quite amazingly, in spite of being covered by dense forest, legend has it that the birds don't let a single leaf settle on the lake.
Suggested Read: Namdapha National Park: A 2022 Guide For Getting Close To Northeast's Gem!
11. Beware Of The Chillies
Bhut jolokia, bih jolokia, raja mirchi or ghost chillies mostly found in Assam and Nagaland has been recorded as the hottest chilli in the world with 1,001,300 scoville heat units! There have been cases of people being admitted to hospitals after having it beyond their ability. However, it plays an important role in the kitchens of Northeast India and when combined with bamboo shoot promises to sweep you off your feet.
Suggested Read: 13 Popular Manipur Festivals That Show The Cultural Diversity Of The Northeast In 2022
12. First Place In Asia To Be Drilled With Oil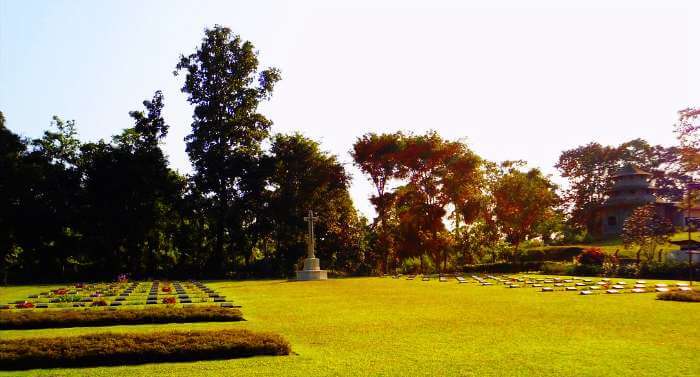 Digboi is a prosperous little town in Assam, dotted with numerous unique bungalows, is the first place in Asia where oil drilling started in the year 1901. There is an Oil Museum here that tells the history of the town maintained by Indian Oil Corporation. Another fascinating thing about this place is the World War II Cemetery ground of the Europeans deployed here for joint operation with Chinese and Americans under General Stilwell.
Suggested Read: 10 Things To Do In Imphal To Relish Ultimate Solitude Of The Northeast
13. The Mawphlang Sacred Forest And Its Megaliths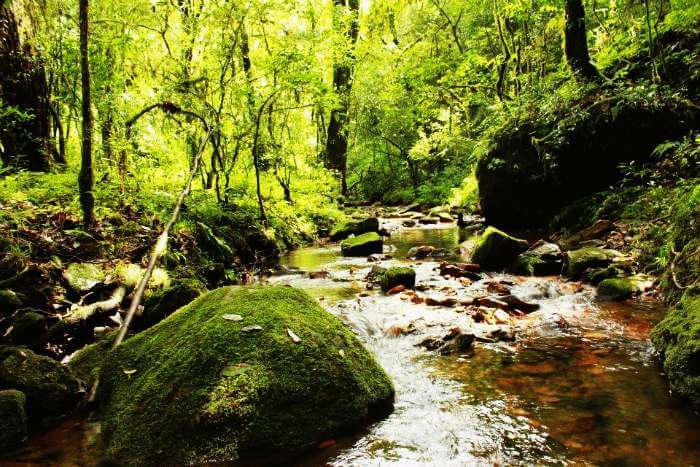 A tiny community of Mawphlang in Meghalaya are protecting the watersheds and biodiversity by revitalizing their traditional institutions and culture. This tribal community is now set to be country's first REDD pilot (Reducing Emissions from Deforestation and (forest) Degradation).
Vestiges of megaliths are scattered all over the Jaintia hills and the entire Mawphlang forest. The clans that founded the village erected hundreds of menhirs and dolmens.
Suggested Read: 10 Beautiful Places In India You Are Not Allowed To Visit In 2022
14. The River Islands Of Assam; Both The Largest And The Smallest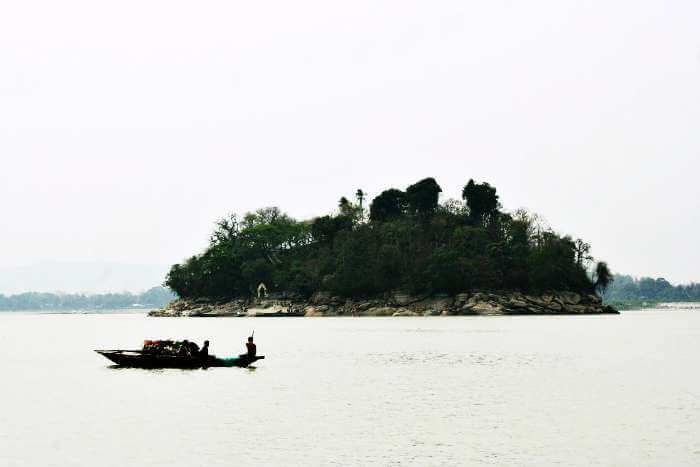 You may know that Assam is home of arguably Asia's largest river island, Majuli but did you know that the world's smallest river island is also located in Assam? Umananda Island or Peacock Island is considered to be world's smallest inhabited island right in the middle of river Brahmaputra, at an accessible distance from the river banks of Guwahati. An ancient fabled Shiva temple built by the Ahom kingdom is primary attraction in the island. Spotting a golden langur also wouldn't be a surprising.
Suggested Read: River Rafting In India 2022: 15 Places For Where You Can't Just Sit And Watch
15. The Ghost That Guards The Border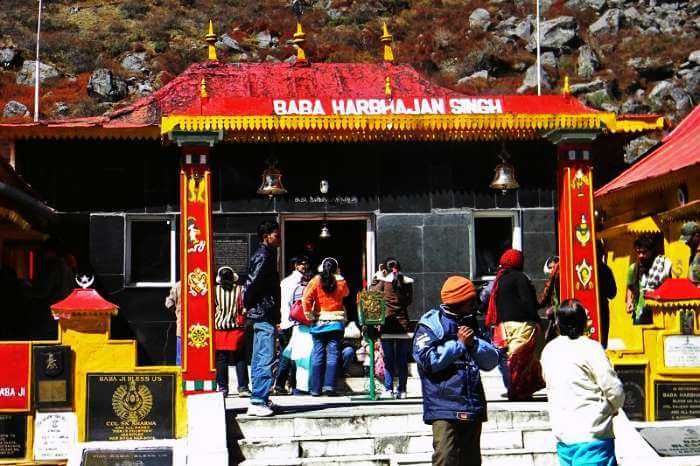 Harbhajan Singh was an Indian army soldier and the prestigious Mahavir Chakra receiver who died near the Nathula Pass in eastern Sikkim. Revered by many soldiers of the Indian army as the "Hero of Nathula" people have built a shrine in respect of Baba Harbhajan Singh.
Soldiers believe that Baba would warn them of any impending attack at least the three days in advance. During flag meetings between the two nations at Nathula, the Chinese set a chair aside to honour of Harbhajan Singh who has since come to be known as saint ("Baba"). Every year on September 11, a jeep departs with his personal belongings to the nearest railway station, New Jalpaiguri, from where it is then sent by train to the village of Kuka, in Kapurthala district in Punjab which is his home town.
Further Read: Haa Valley: A Sweet Spot Tucked In Bhutan And A Must-Visit On The Northeast Trip!
Stunned, are you? Or you think you know of secrets that are even better and more mysterious. These places have their own importance and takes the visitors to unveil the secrets which have been kept away for so long. So if you're planning a vacation in North-East, make sure to try and explore these unexplored locations and find out the stories behind them. Let's see if you can beat this! I DARE YOU!!
Disclaimer: TravelTriangle claims no credit for images featured on our blog site unless otherwise noted. All visual content is copyrighted to its respectful owners. We try to link back to original sources whenever possible. If you own rights to any of the images, and do not wish them to appear on TravelTriangle, please contact us and they will be promptly removed. We believe in providing proper attribution to the original author, artist or photographer.
---
Looking To Book A Holiday Package?
---
Comments
comments