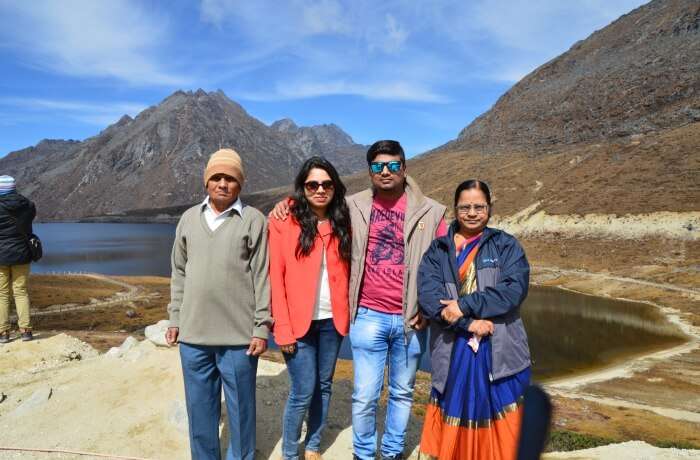 Travel and trekking are integral parts of my life and Northeast provided them both. From the lush greenery to barren mountains to the wettest place on earth, there are so many places to see there but the best part is that it is suitable for all. So when I started planning my family trip to northeast, the destination was already good to go for us!
A software engineer by profession, during my travels, I prefer to move away from tech and enjoy local culture, meet new people, and find new places. And for my holiday in northeast, I was looking forward to this only. I wanted an agent to plan my holiday and handle everything from food to itinerary and transport, the way I wanted. Thankfully, TravelTriangle came to my rescue.
This online platform provided gave me options to get a personalized package from various travel agents, all of which who were competing for me to get me the best personalized northeast package. I finally chose the preffered travel agent and was now all set when it came to my family trip to northeast. And just to give you a perspective on my trip, here are a few details.
Trip Type: Family getaway!
Cost: INR 139400
Duration: 14 Days And 13 Nights
No. of people: 4
Inclusions: Breakfast, Two double rooms, Luxury taxes, Parking, GST, AC Local transfers, Traditional Assamese Lunch
Exclusions: Entry fees, Flights, Insurance, Guide fees
 North East Trip: Explore The Seven Sisters, One Brother, And A Neighbor In 2022
Day1: From Bengaluru to Guwahati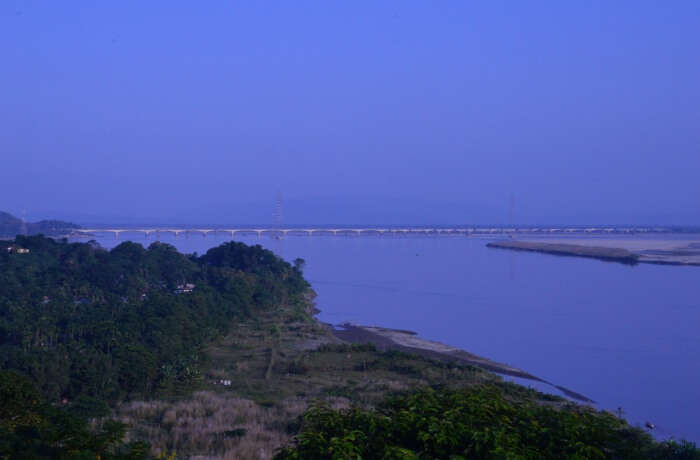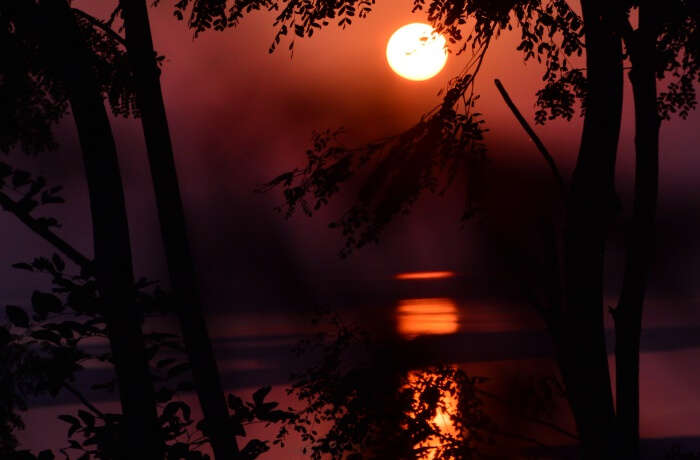 I reached Guwahati from Bengaluru by 10 am by air and was greeted by the driver from the agent side (the travel agent had informed me about him the previous day). So we started travelling towards Tezpur and on the way, had lunch in the Anuraag dhaba near Naugan. The food available is authentic Assamese and was very tasty.
Later, we reached Tezpur by 4PM and since it was nearing sunset, we moved towards Agnigarh hill to capture a perfect sunset view.
Upon reaching the top of Agnigarh hill, I could also see the magnificent view of a bridge constructed across Brahmaputra River. Later after clicking sunset pictures which were nothing short of mindblowing, I spent a few minutes near the river bed to experience the Brahmaputra and then moved on towards our hotel for check in.
Hotel Name: Hotel KRC
Review: Very good
 15 Captivating Honeymoon Destinations In North East India To Cover In 2022!
Day 2: Tezpur to Dirang via Bhalukpong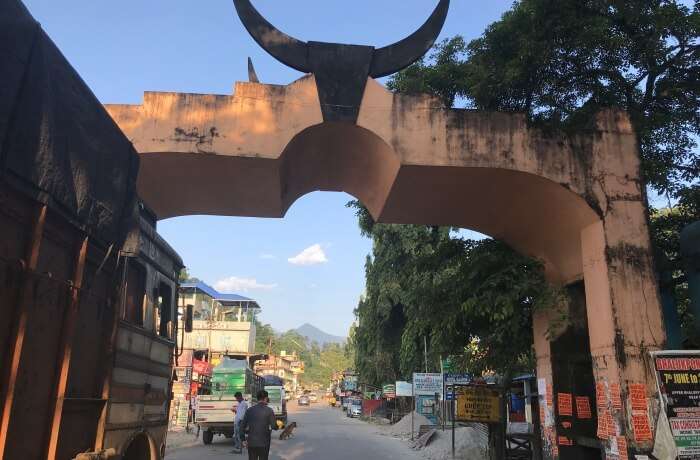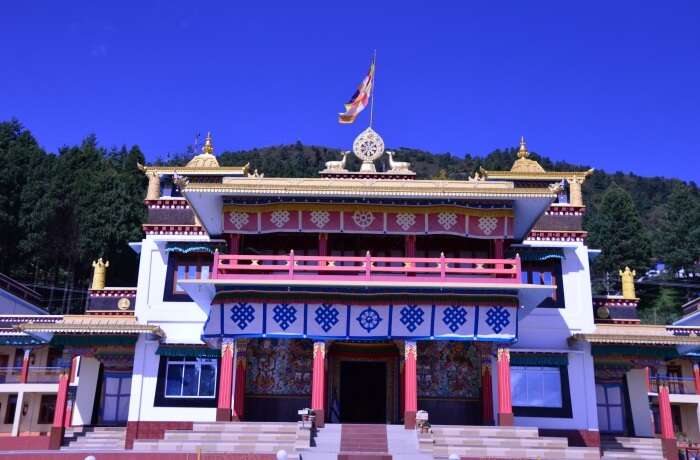 We left Tezpur by 5 am today and traveled towards Bhalukpong. On the way, we witnessed the sun rise @5:30AM on the plain area. Later, after collecting the permits to enter Arunachal @Bhalukpong, we proceeded further.
Due to bad road conditions, our travel today proved to be hectic and we decided to do breakfast on the way only. Since we had saved time, we decided to visit the Bomdila monastery where we could enjoy the view of lower Bomdila. Post this, we reached Dirang and checked into our homestay which was near a Kiwi and Orange garden.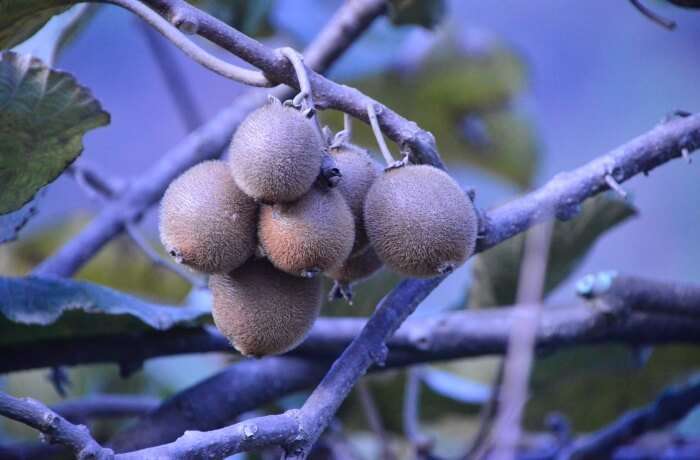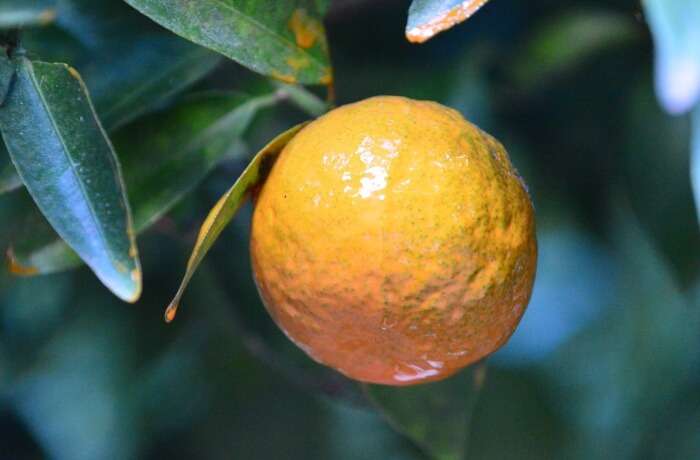 It was our first experience to see kiwi garden and we loved it. Later, we moved down towards the river to enjoy a greater view of the Dirang valley. One great thing about our homestay was that we could see the Dirang monastery directly from there only.
DAY 3: Local sightseeing in Dirang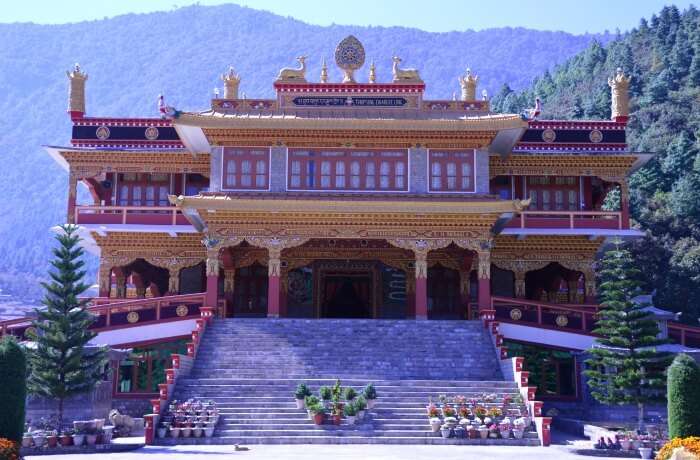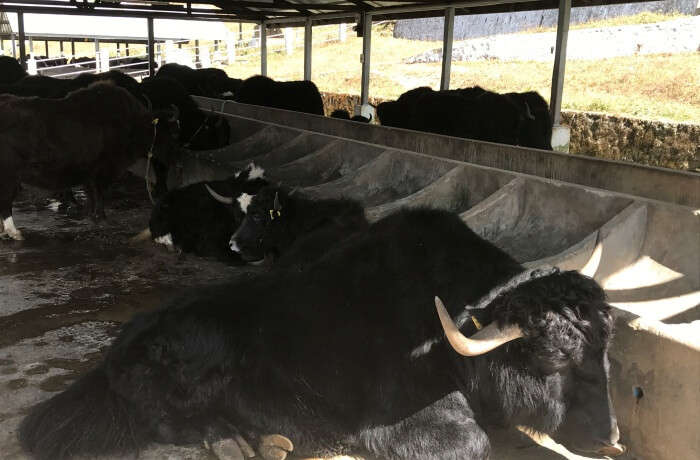 We visited the Dirang monastery today and it is located at the upper hill. The architecture and surrounding hill view from the monastery cannot be explained in words. Post this, we moved towards the Yak Farm which is at a distance of 30KM from the Dirang. The farm experience was amazing and for the first time we saw a farm that was full of yaks. After getting to know about the farm and yaks, we traveled back to Dirang and headed towards the Sangti valley. While returning we also saw a war memorial.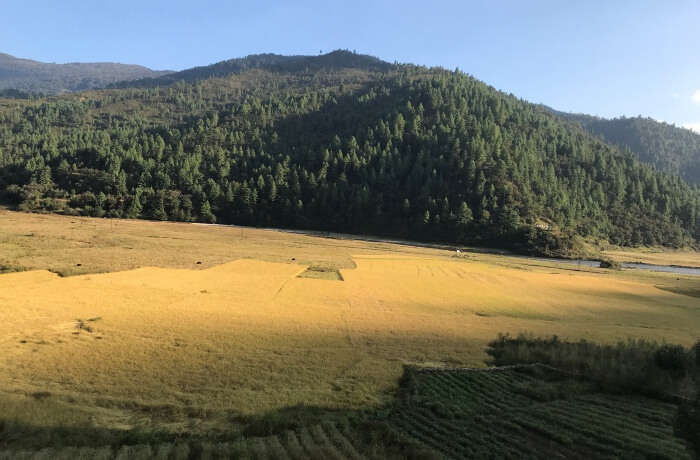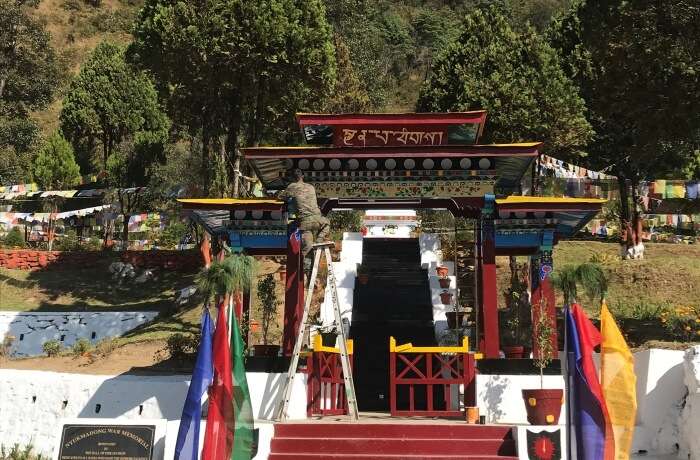 Sangti valley is a small village in the Dirang area and one can the beautiful plains and the river flowing in the valley area. Later, we returned to our homestay.
Hotel: Homestay Gong Palak run by local family
Review: Well cleaned and serves good food.
 13 Gorgeous Homestays In North East India That'll Transport You To Another World
Day 4: Dirang to Tawang via Sela pass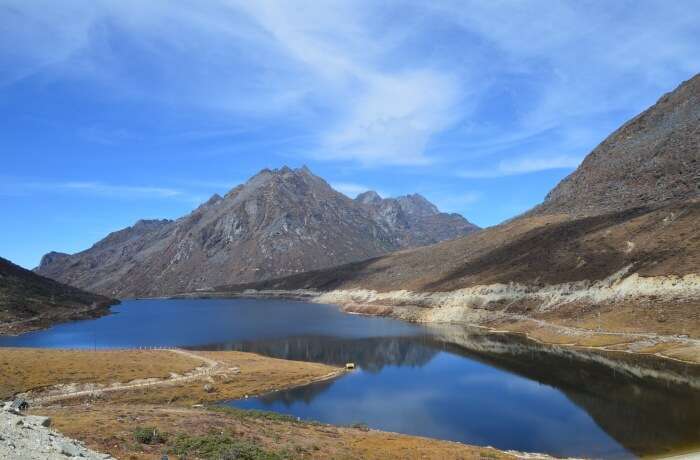 We left Dirang homestay by 8:30 am to travel further towards the higher altitude in the Tawang region. The route comprised of Army camps where mostly civilians were not allowed and there were some places where not even a single person could be found. We reached Sela pass by 10:30 am and it was a very calm place. The weather too was cool and windy.
Later, we proceeded towards Tawang and on our way halted at Nag mandir, Jaswantgarh war memorial and Jung or Nuranang falls.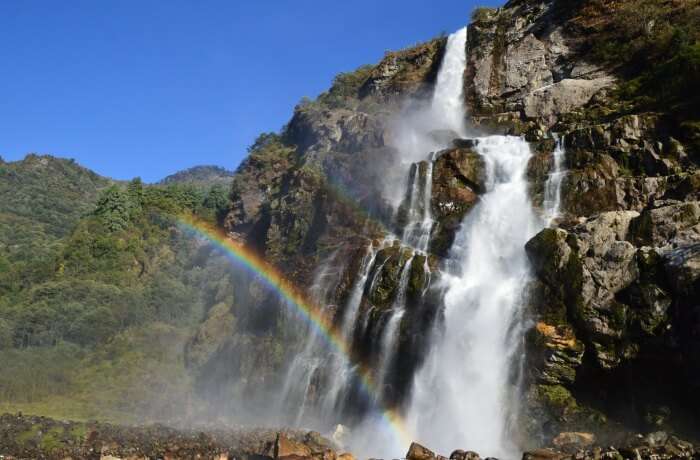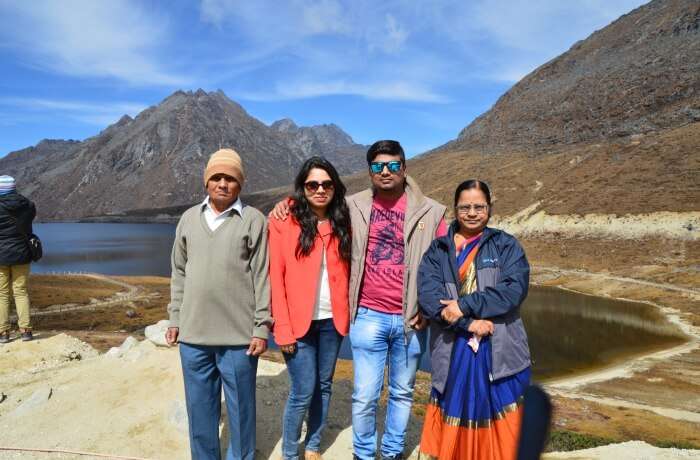 The view of the surrounding mountains from Jaswantgarh is very beautiful. The war memorial is constructed in remembrance of Jaswanth Singh, who fought bravely against enemy during Indo-China war in 1962.
After having our food at Jaswantgarh which was provided by the army camp, we moved on.
The Nuranang waterfalls is one of the most beautiful waterfalls we had ever seen. It also provides power supply to the Tawang district. During our visit here, we also sa a rainbow form over the waters and it was truly a heavenly sight. Later on, we reached the Tawang Hotel by 6 pm.
During our time of visit, the Tawang festival was also happening and after check in, the manager suggested us to attend it and we did.
Hotel: Zaxstar
Review: Good
Day 5: Bumla Pass, Madhuri lake

After receiving the permits to the Bumla pass, we proceeded towards it and it is one of the farthest places in Arunachal Pradesh where India shares its border with with China (Tibet).
While the road to Bumla is very terrifying, the surrounding views and lakes are truly fantastic! On our way, we saw one of the biggest lakes in the region, the PT lake and later on also had to halt since army was practicing shooting.
On reaching Bumla, we visited army camp where an army personnel explained about the region. We even saw the Chinese camp here.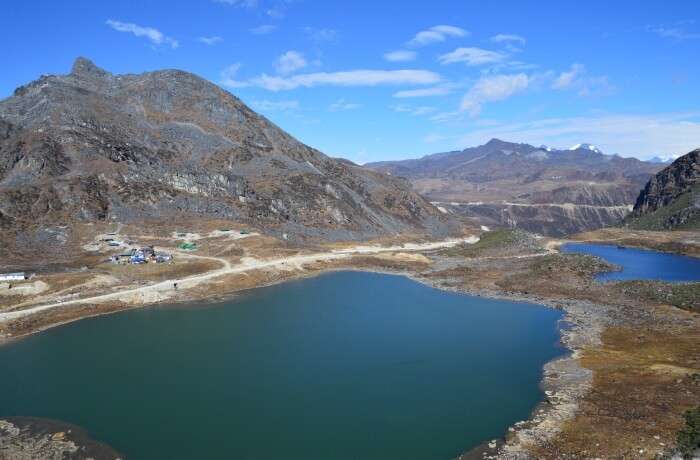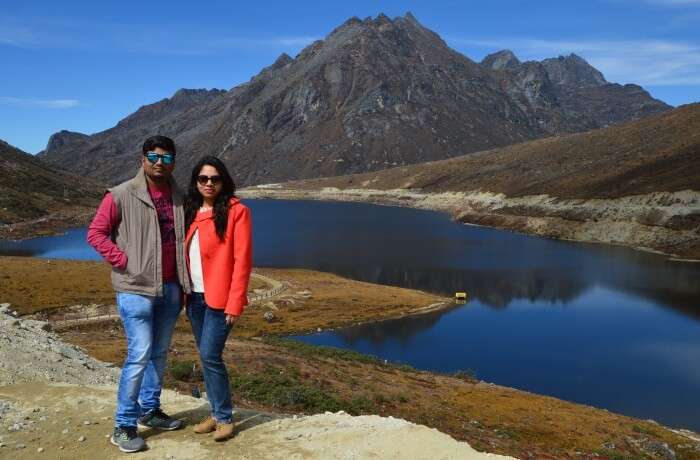 Later, we moved towards Sangestar Tso lake which is also known as Madhuri lake after Bollywood film "Koyla" which was shot here. This lake here is formed due to an earthquake that happened a long time ago.
Post this we travelled back to Tawang. Upon reaching here and resting for a while, we went to see the Tawang light show near the Tawang war memorial (one of the most beautiful war memorials in the region). Post the show we travelled back to our hotel and called it a night.
 15 Secrets Of North East India Locals Have Been Keeping To Themselves
Day 6: Local sightseeing in Tawang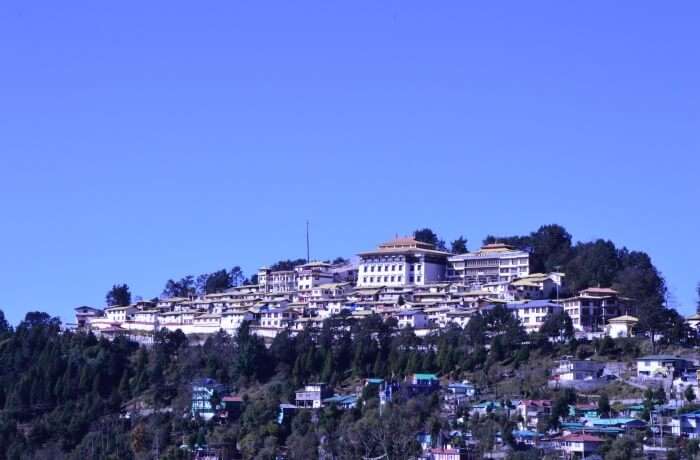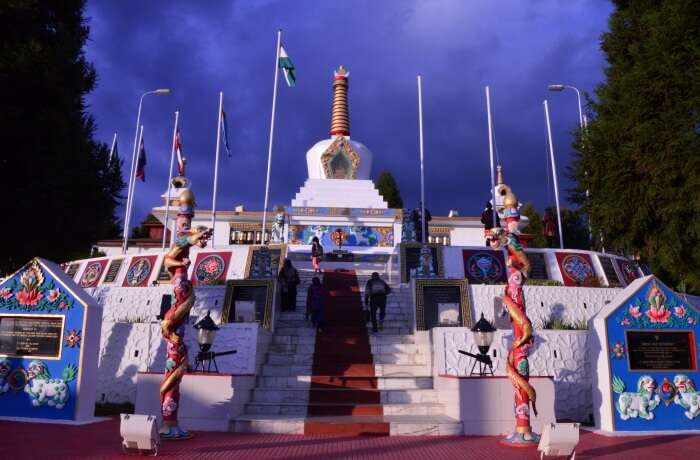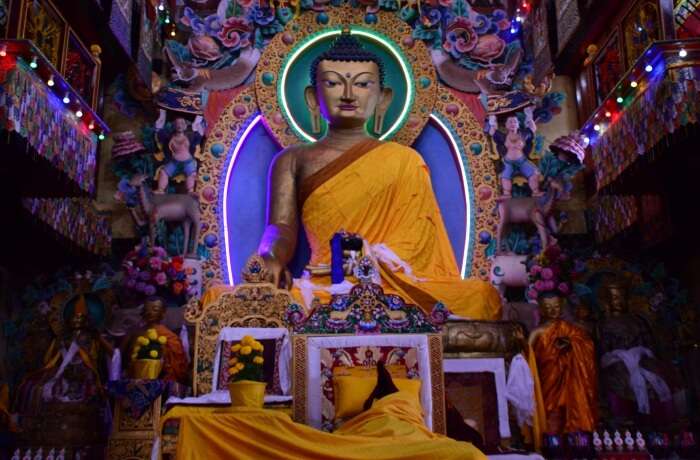 We started our day by visiting the second largest monastery in Asia. It was a really great experience and the monastery even had museum, a big buddha statue, buddhist scripts, and even a buddhist learning school and hostel for monks.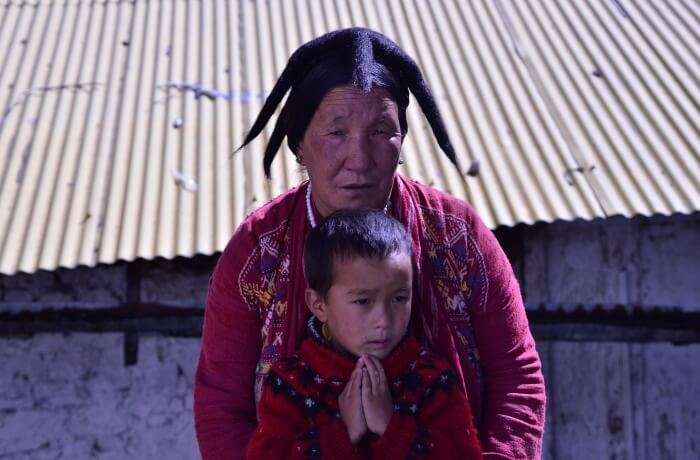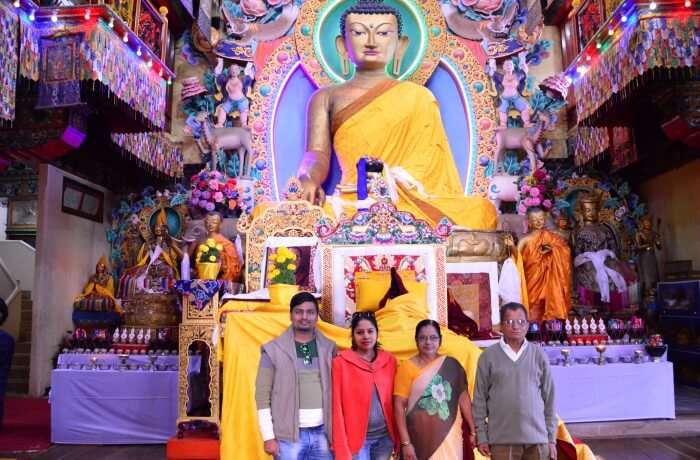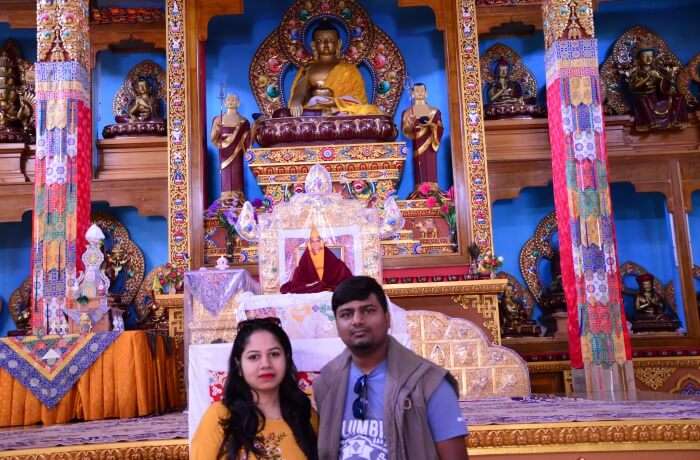 Next we visited the Ani gompa, and its speciality is that it consists of female buddhist monks. Post this, we traveled back to Tawang for shopping in the old market and Nehru market area.
Both these markets are famous for woolen materials, porcelain glossaries, and jackets and we bought thick wool sweaters here. Post this, we visited a restaurant "Hotel Mon-valley" in the Nehru market to taste authentic Tibetan food and its very tasty. Later after some more shopping, we went back to our hotel and called it a night.
Day 7: Tawang to Bomdila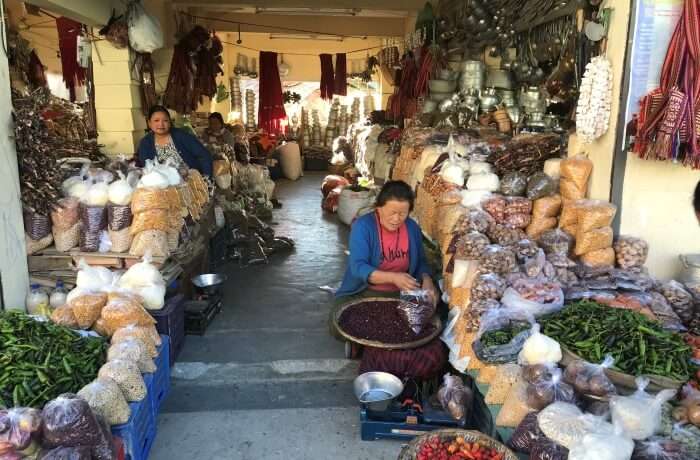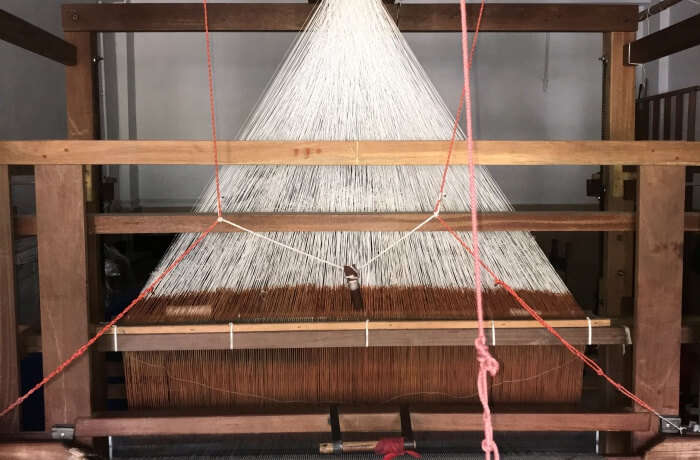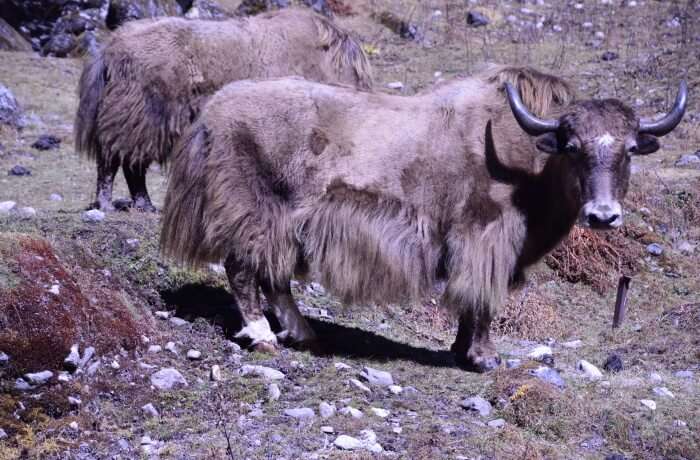 After bidding farewell to Tawang, we traveled back the same route to Bomdila. Later, after a 5 hour journey, we finally reached Bomdila.
In Bomdila, we visited Ethnographic museum and craft emporium. Here visited the carft emporium and checked out their mats which were high quality but expensive. Next up was the Bomdila market where wanted to see the local shopping scene and here too the scene was similar to Tawang except that there were a lot of food items available too like Churpi, Yak cheese, Kiwi, and freshly grown vegetables. We had our dinner at a Tibetan restaurant and then went back to the hotel.
Hotel: Lungta residency
Review: Good
Experiencing The Sweet Delights Of North East India: A Beautiful Family Trip To Sikkim & Darjeeling
Day 8: Bomdila to Kaziranga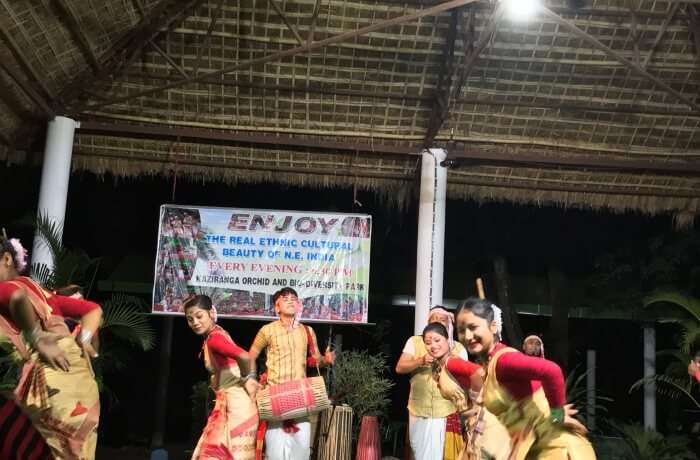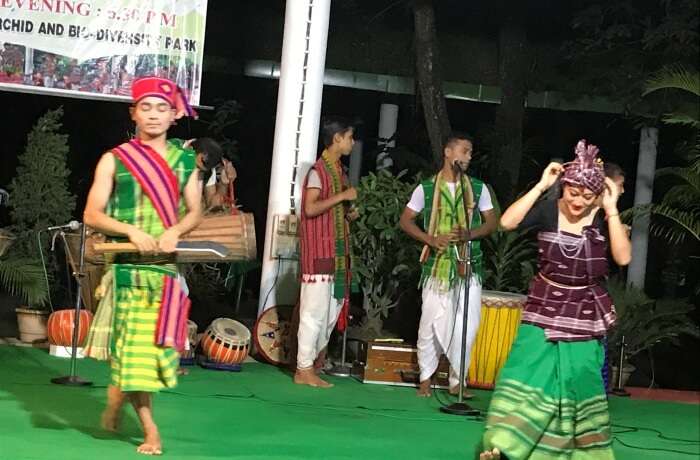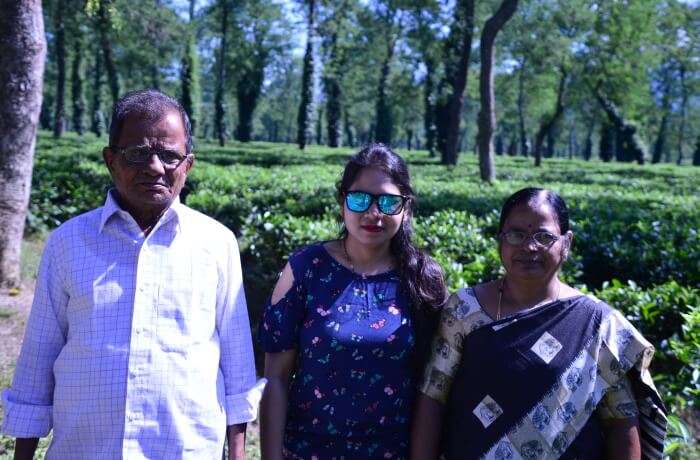 This was one of the longest travel days of our trip. We left Bomdila at 8:30 am and as we were about to enter Assam, the weather started changing from cold to humid. Upon reaching Kaziranga National Park, we felt the forest experience and saw many animals like water buffalo, rhino, and birds from the far away from various viewpoints. Later, we reached the Dhanashree resort and took some rest and later on recommendation from our driver went to watch a cultural program at the Orchid Garden. The program included various kind of dances of the North East.
Later we had dinner at the resort which consisted of Roti and Nargisi Kofta which was delicious.
Hotel: Dhanashree resort.
Review: Dhanashree is one of the oldest resort in the Kaziranga. Resort and is situated in the middle of a tea estate.
Day 9: Kaziranga National Park Safari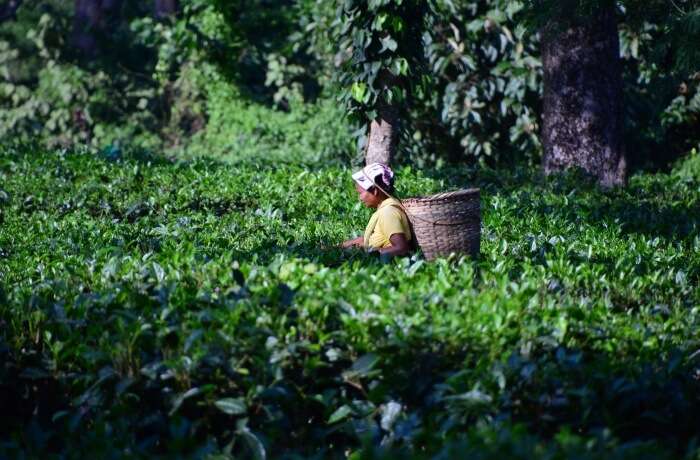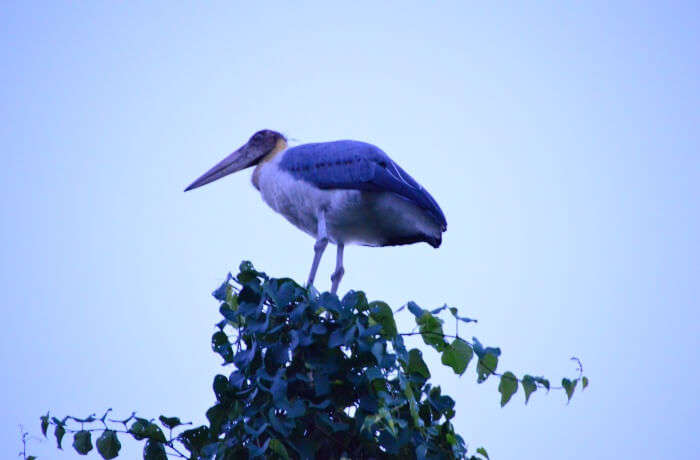 We did 2 forest safaris in a Jeep in the Kaziranga national park. It was a once in a lifetime experience to sight One-horned Rhinos. Apart from the rhinos, we also saw deers, exotic birds and elephants from very near. Later, in the safari in the afternoon, we were able to witness the incredible sunset in the park. Post this, we visited nearby tea estate and local market.
Day 10: Kaziranga national park Elephant safari, Shillong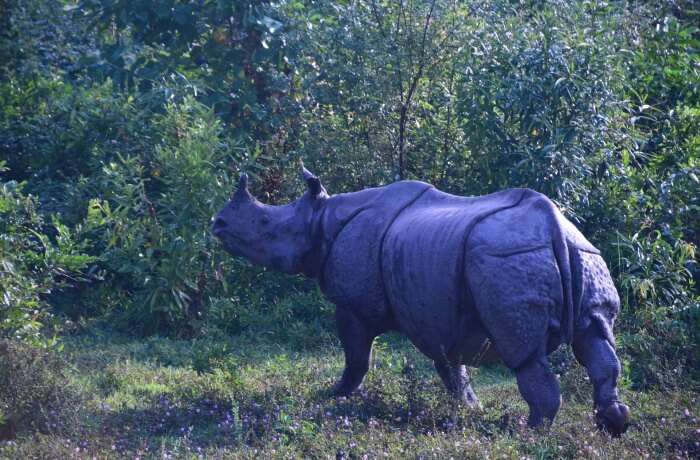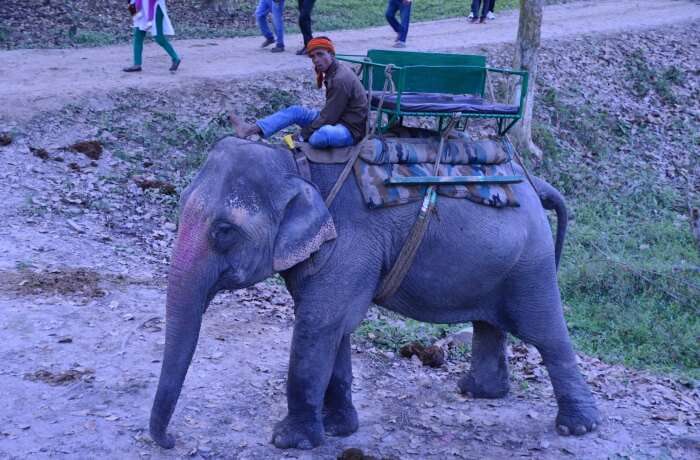 As told the previous day, we reached the Central Zone by 5:30 am today to begin our elephant safari. The advantage with elephant safari was that we could see the rhinos from even less distance and true to the claim, we did saw them from really near. Post the safari, we had breakfast at the resort and then proceeded towards Shillong via Guwahati.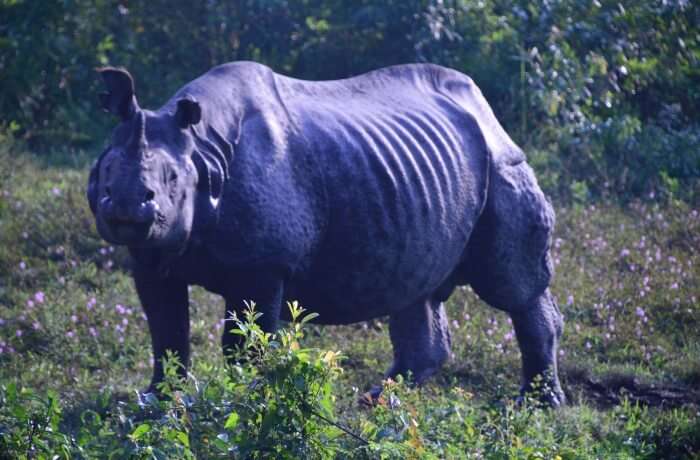 Later, as we were entering Shillong, we saw a big lake in the name of "Bara pani" and stopped there for a while to see the lake and its surrounding mountains. At Shillong, we visited Don Bosco Museum which showcased the best parts about Northeast India. On the top of the Museum, we could see a grand view of Shillong and enjoy the sunset. Post this, we proceeded towards our hotel which was in the Police bazar area.
Later after resting for a while at the hotel, we went shopping in Police Bazaar market which is famous for buying a variety of things.
Hotel: Eee Cee Hotel
Review: Good
Paragliding In Kalimpong Completes A Northeast Trip In The Most Sumptuous Way
Day 11 : Shillong Local sightseeing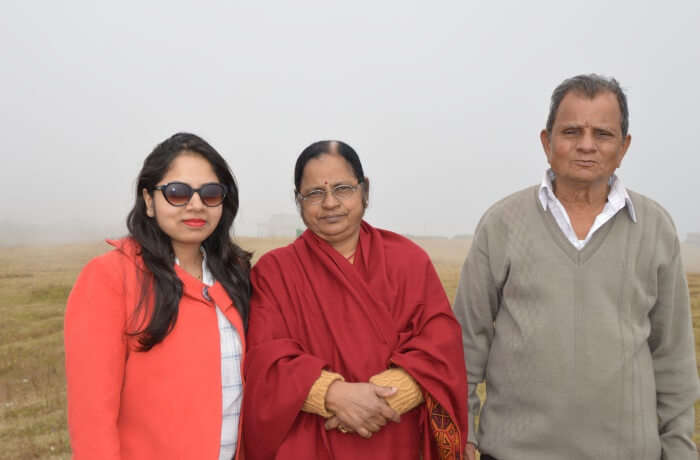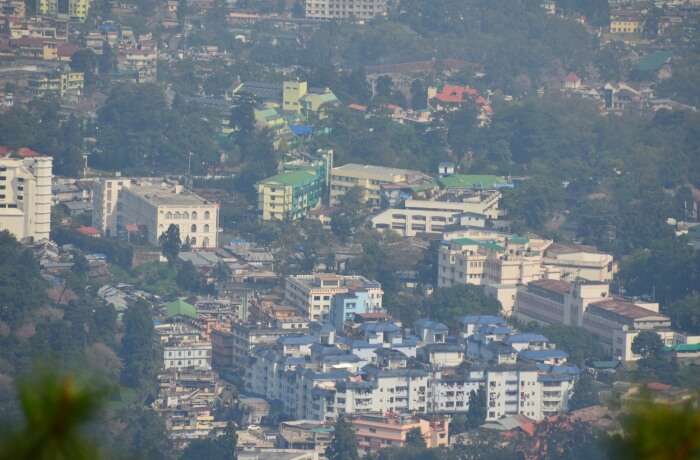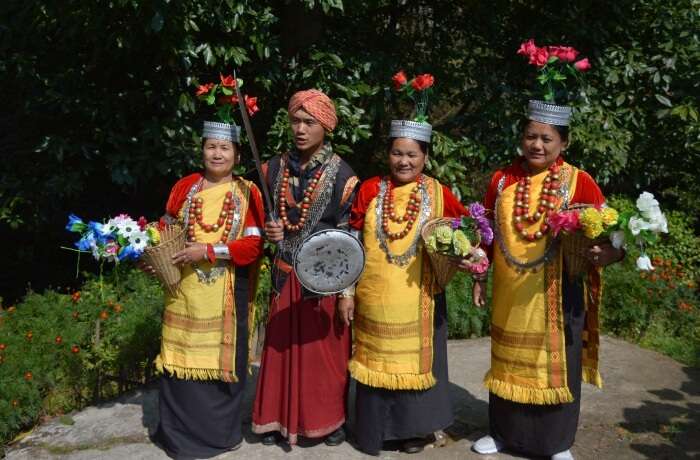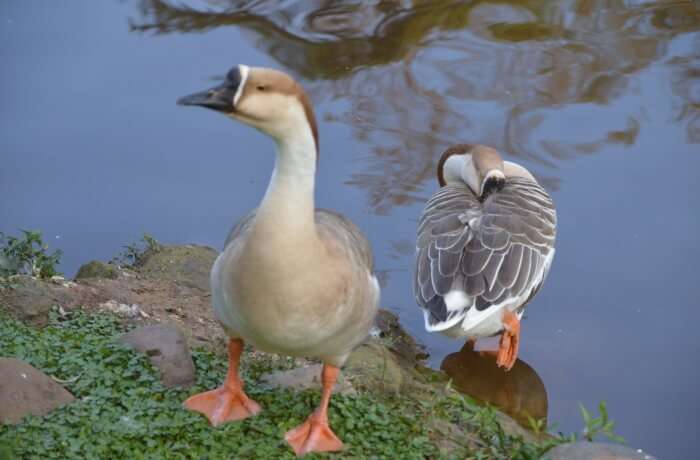 Today, after having breakfast, we visited the Shillong peak to enjoy the view of the Shillong from the top. Later we saw the Elephant waterfalls followed by Laitlum canyon, one of the most beautiful spots in Shillong. We spent nearly 3 hours here and enjoyed the best of nature. Post this we travelled back to Shillong and on the way, visited old palace of the Shillong king.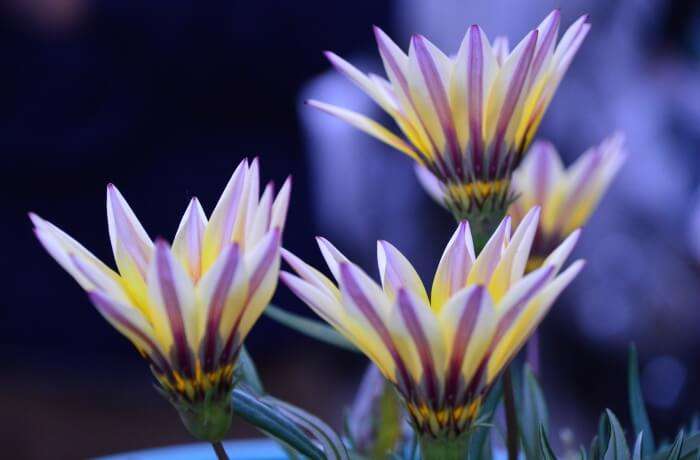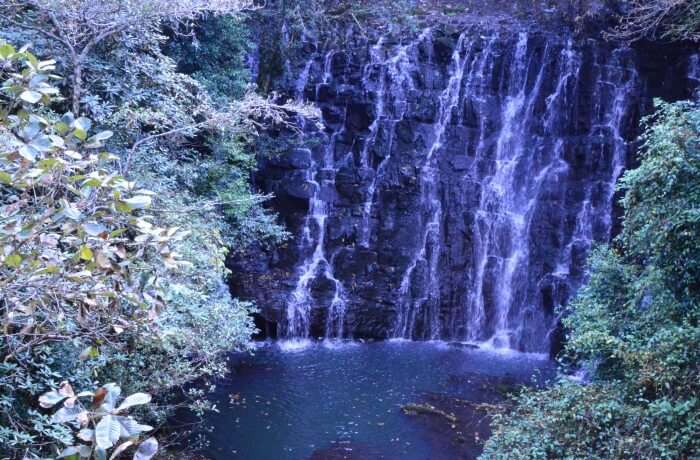 At Shillong, we also visited its oldest Church "Cathedral of Mary" followed by Ward's lake. Later, we had dinner and called it a night.
Day 12: Shillong to Dawki to Mawlynnong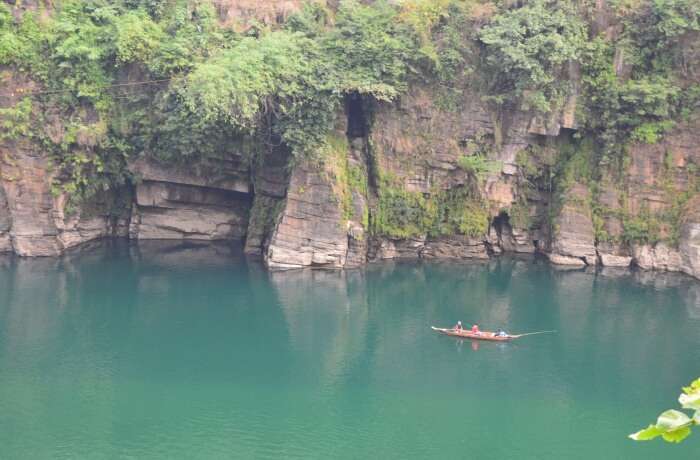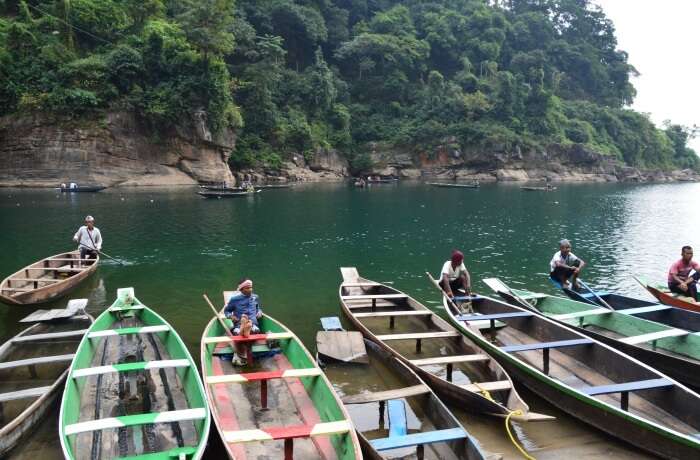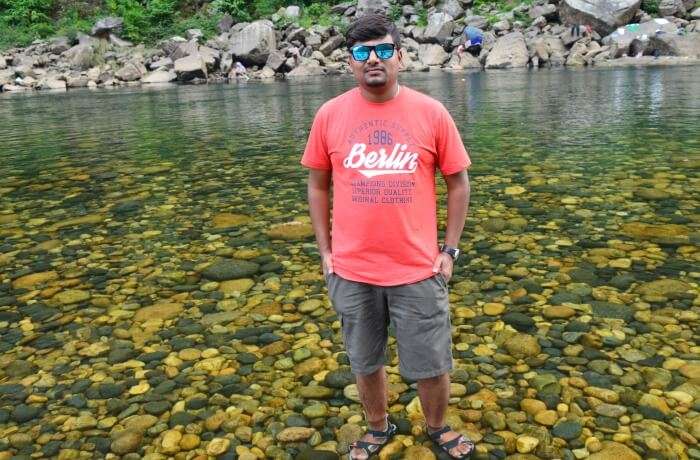 After having breakfast today, we left Shillong to travel towards Dawki, a border place between India and Bangladesh. The journey was very nice since we traveled amidst mist and mountains. At Dawki, we went for boat riding in the cleanest water of the River Umngot.
Post the Dawki visit, we travelled towards Mawlynnong, the cleanest village of India. Here we had lunch (basic rice and dal with Curry) in the village and visited many village houses to experience their life. Post this, we saw the viewpoint to see the sunset and Bangladesh border.
Later, we travelled to our homestay in the nearby village which was close to the Living root bridge. The home stay is very well maintained.
Hotel: Hali home stay, Nohwet
Review: Excellent
 48 Places To Visit In Sikkim In 2022: Extraordinary Realms In The North East!
Day 13: Mawlynnong to Cherrapunji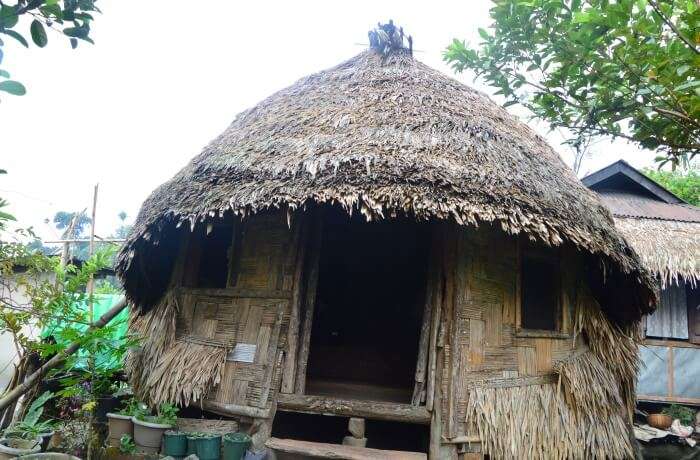 We visited the Living root bridge and it was an amazing experience. We clicked many pictures here and it was followed by a visit to the oldest hut in the village. Post this, we had breakfast and then headed towards Cherrapunji.
The weather in Cherrapunji was cloudy and the first spot that we visited here was Nohkalikai Falls. This was followed by Mawsmai caves, Seven sister falls, and park. After witnessing the magic of the nature, we headed towards our homestay which was booked in advance.
Later, on recommendation from the Homestay manager, we also visited the Arwah caves that were very near to the homestay.
Hotel: Lakapur Inn
Day 14: Cherrapunji to Shillong to Guwahati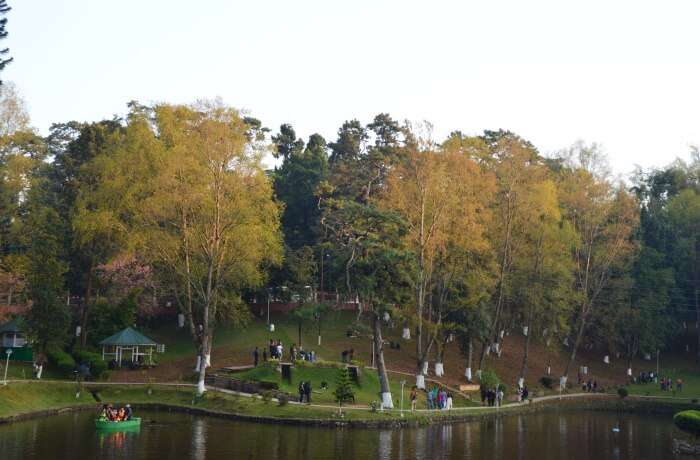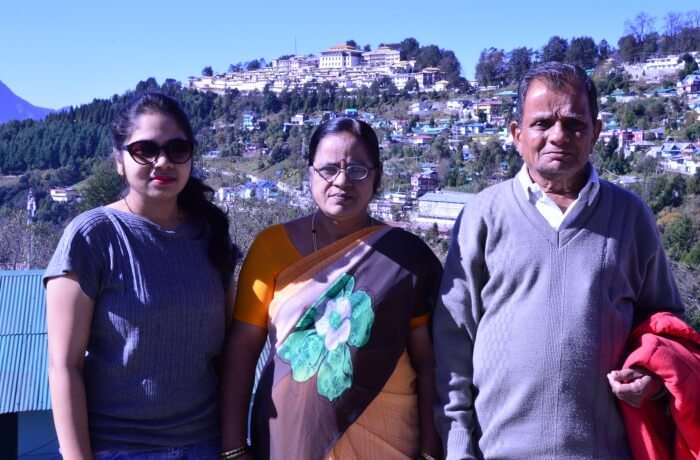 This was the last day and before setting off from Cherrapunji, we visited one more waterfall and then all the way to Guwahati, where our driver, Swapan, dropped us at the airport.
At the onset that I am mentioning him, I would like to give him a special mention because he was really there for us throughout the trip and helped us not in finding the best places to see but also eat. Our trip had ended.
Best Places To See On A Holiday In Northeast
Best Moments from our family trip to northeast:
Sunset view in Tezpur
Kiwi gardens in Dirang
Bumla pass and mountains views from Dirand, Bomdila and Tawang
Experienced the Army practice of Firing in the Bumla pass
Sunset view in Kaziranga national park and Rhino sight while we went to Safari over elephant ride
Are you also considering a trip to the Northeast with your family but don't know how to plan it efficiently? Worry not, just choose a suitable Northeast Family Package and leave the execution to TravelTriangle.