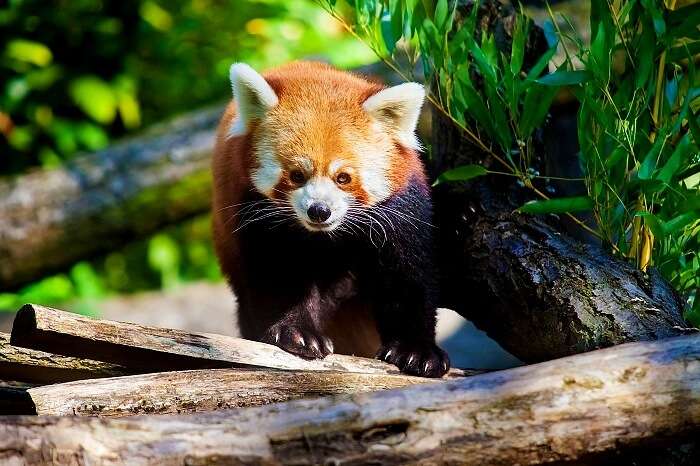 Located in the Changlang district of Arunachal Pradesh, the Namdapha National Park is a beauty worth witnessing. Being a biodiversity hotspot, the park spans across 1808 square kms, which not only makes it the third-largest national park in India, but also a perfect place for you to get close to nature, and witness the wildlife at its best.
Apart from the various campsites within the forest, and over 425 species of flora & fauna that make the park a popular tourist attraction already, here's everything essential that will unfold all the reasons why a visit to Namdapha needs to be on the top of your bucket list.
Best Time To Visit The Namdapha National Park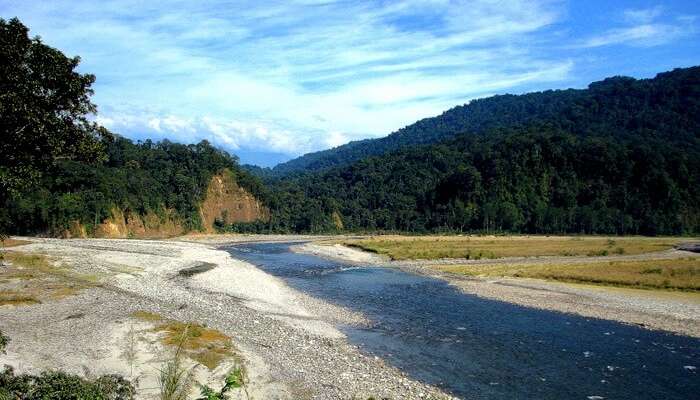 With weathers of all kinds, and temperature ranging from 8 degree Celsius to 37 degree Celsius, in Namdapha National Park, climate changes throughout the year. While you can plan your visit anytime, the best time to visit the park is from October to March as the weather during these months is more pleasant.
Entry Fees For The Namdapha National Park
The entry fees for Namdapha national park varies from tourist to tourist and on the purpose of the visit. For Indians, the charges are INR 10 per person, whereas for foreigners the entry ticket costs INR 50 per person. However, if you're entering with your own vehicle, another ticket of INR 100 is required to be bought.
Apart from the above, there are also charges for carrying your camera inside the national park. For an ordinary camera, a sum of INR 75 has to be paid, whereas for a still camera with tele lens/zoom and a video movie camera, you'd need to pay INR 400 and INR 750 respectively.
Things To Do In The Namdapha National Park
Here is the list of the most enticing things you can do in the Namdapha National Park. Take a look!
1. Elephant Safari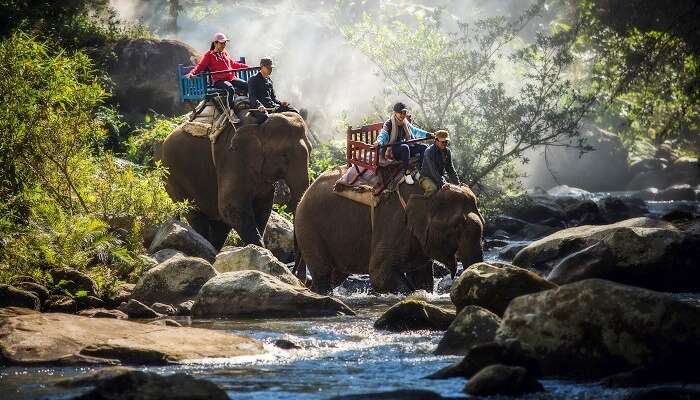 If you think jungle safari is too mainstream for you, then the national park has the ultimate way of exploring the nature for you. Elephant Safari will not only let you taste the thrill, but also let you experience the sheer joy of riding on an elephant's back while spotting other animals around.
Must Read: A Musical Delight At Ziro Music Festival Arunachal Pradesh
2. Aventurous Activities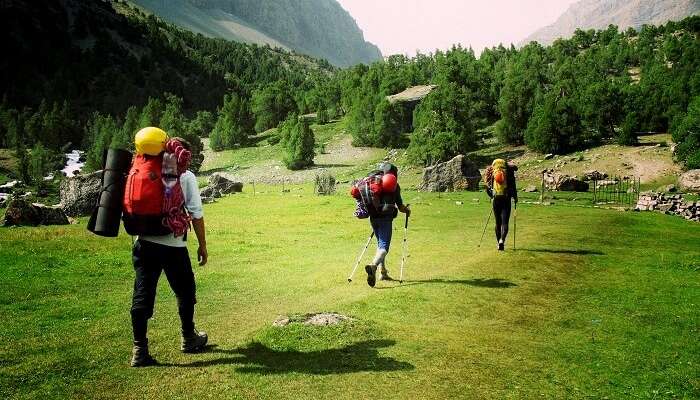 Of the many experiences that this national park offers, the activities like boating and trekking are the top ones to indulge in. Whether you're with your family or holidaying with your partner, these are the most surreal experiences to have in the region.
3. Miao Museum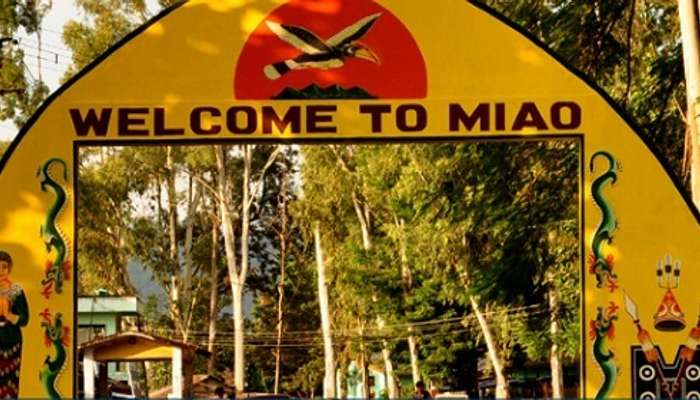 Miao Museum is one of the major attractions in the Namdapha National Park, and a great place to visit for every type of traveler. Located near the Field Director's office, the museum houses the animal specimens collected from Namdapha and the surrounding areas in one room, some of which include snakes and frog specimens, a large number of bird skins, mammal pelts, and skulls. While another room will give you a glimpse of the local village life.
4. Wildlife Spotting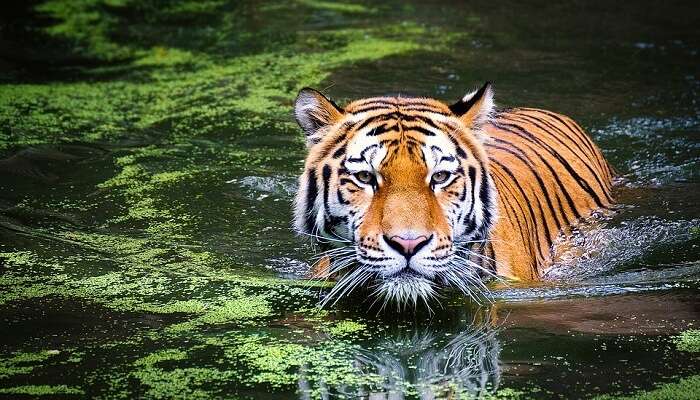 Comprising of snow leopards, clouded leopards, tigers, Asiatic black bears, red pandas, and more, the park is home to rich wildlife. With the spectacular alpine & temperate forests in the background, and exotic fauna in the foreground, Namdapha offers an opportunity to spot wildlife at its best. You can also visit the Dapha Bum, which is a ridge on Mishmi hills, and is the highest point in the park.
Suggested Read: Eaglenest Wildlife Sanctuary Is A Birder's Paradise In Arunachal Pradesh
5. Relax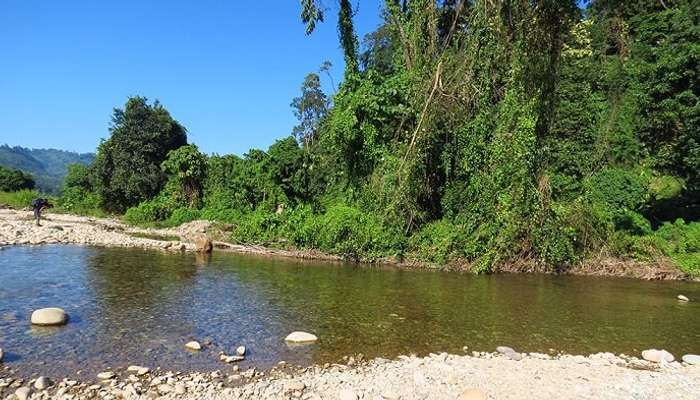 Amongst the top things to do in Namdapha, the best one is camping or staying in a forest rest house, which is also the top reason why you must add this place to your bucket list. It brings you close to nature and closer to yourself, letting you soak all the peace that is out there in the wild.
Accommodation In The Namdapha National Park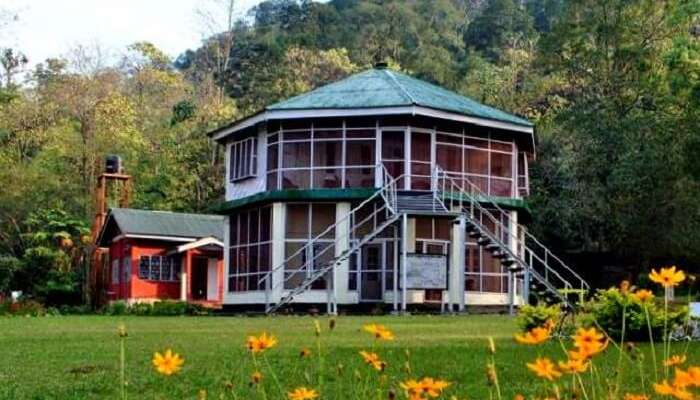 Image Source
In Namdapha National Park, accommodation options are endless and there is something for every type of traveler. All you have to do is make your reservations in advance as there is usually rush at all the times.
1. Deban Forest Rest House
If you wish to stay within the park, the beautiful riverside bungalow that belongs to the Forest Department, and is known to be one of the best accommodations here is the place to be. Apart from that, a government tourist lodge in Miao and a rest house in Namchik can also be considered for an overnight stay.
2. Camping
Since there are various campsites in the forest, relaxing in a tent is also a good idea if you wish to stay closer to the nature. You may contact various tour operators as they are the ones who usually organize and supervise camping in the forest. Besides this, there are also a few hotels and resorts situated in the reserve area if you're looking for specific amenities and services.
3. Circuit Houses And Inspection Bungalows
For the best of accommodation in Namdapha National Park, you can book the government-run circuit houses or bungalows, which are amongst the coolest places to stay there. Apart from these, there are also tourist huts and dormitories if you're looking for a cheaper option.
Suggested Read: 13 Gorgeous Homestays In North East India That'll Transport You To Another World
Best Places To Eat In The Namdapha National Park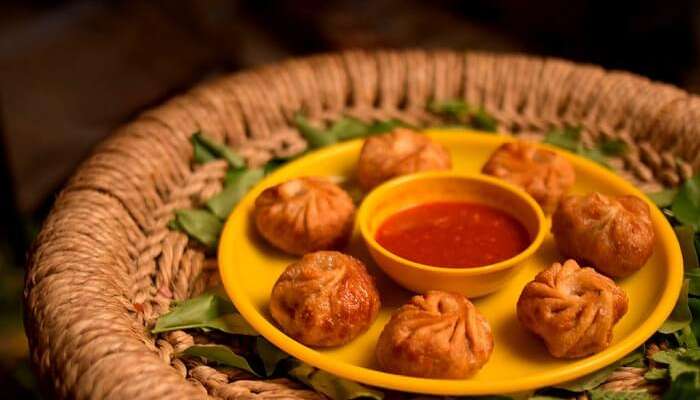 While you may not find anything too fancy in or around the national park, there are several small eateries in Miao that serve a variety of lip-smacking food like momos and noodles. There are also a few inspection bungalow caretakers who can arrange for food on request. However, it is best advised to carry your food items with you that can be cooked easily if you're not so comfortable with experimenting with the local cuisines.
How To Reach The Namdapha National Park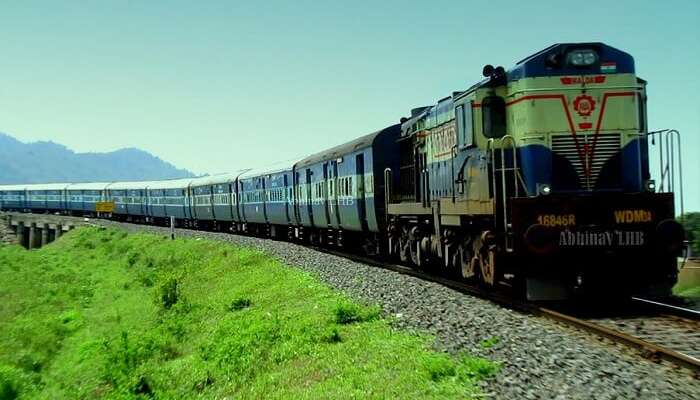 Image Source
Situated in the Northeastern state, the national park is accessible from most of the major cities by air, train, and even road.
By Air
The nearest airport to the national park is Mohanbari Airport in Dibrugarh, which is about 160 Km from the main attraction. While this airport is well connected by road to the Namdapha National Park, Guwahati Airport is better connected from Dibrugarh.
By Train
The nearest railway station is Tinsukia Railway Station in Assam, which is situated around 140 Km from the national park. Since the railway station is well connected by road to the park, you can take a taxi to reach the destination.
By Road
The Namdapha National Park is well connected to all the major cities and places by road. Since there are a number of government and privately operated buses that ply everyday at this route at frequent intervals, you can opt for one if you're looking for a road journey. If not bus, you can also hire a taxi or drive yourself, if a long road trip thrills you. The route from Dibrugarh to Miao goes via Tinsukia, Digboi, Margherita, Ledo, Jagun, Namchik, and Kharsang, wherein the drive takes about six hours to reach the place.
Tips
Since it is the third largest national park in India in terms of size, make sure you carry a Namdapha National Park map with you during your trip.
Prefer wearing sturdy shoes as they are more comfortable for trekking and walking in the park.
If you're planning an overnight trip, do make your reservations for the accommodation well in advance.
Check the weather once before planning your trip.
Carry a good camera with extra batteries to capture the beauty of the park.
Do abide by all the instructions given to you by the authority during your visit.
Carry your own toiletries and food if you aren't very comfortable with the local provisions.
Don't forget to take along all the essential medicines.
Maio Museum is one of the major attractions of the park. So, make sure you visit there.
Further Read: North East Trip: Exploring The Soul-Stirring States Of Seven Sisters, One Brother, And A Neighbor In India!
Already excited to explore Namdapha National Park? Why won't you be? There are a lot of fun and relaxing activities you can do at this National Park. So, stop thinking, get packed, plan your vacation in Sikkim with TravelTriangle and get ready for a hassle-free and memorable experience!
Frequently Asked Questions About Namdapha National Park
Q. How many national parks are there in Arunachal Pradesh?
A. There are 2 national parks in Arunachal Pradesh.
Q. How many national parks are there in Chhattisgarh?
A. There are 3 national parks in Chhattisgarh.
Q. Namdapha National Park is famous for which animal?
A. Namdapha National Park is famous for Leopard and Tiger.
People Also Read:
Kaziranga National Park Manas National Park Orang National Park
Comments
comments