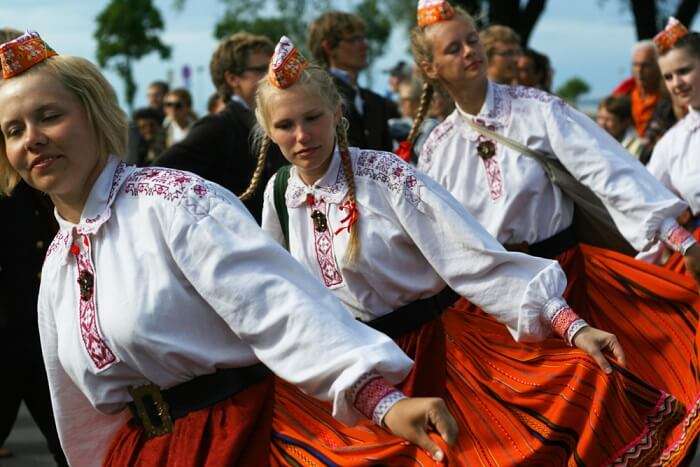 Estonia is a magnificent country in the northern part of Europe and is famous for housing over 1,500 islands. It shares its border with the Gulf of Finland and the Baltic Sea. Estonia's landscape is filled with numerous dense forests, rocky beaches, and several mesmerizing lakes. One can even get a chance to witness some of the most beautifully built architectural wonders like churches, castles, and fortresses. A number of interesting events are hosted during many famous festivals in Estonia.
10 Best Festivals In Estonia
One can indulge in a variety of activities at these events and have a great time with family and friends. The best 10 festivals in Estonia 2019 which are worth attending are given below.
1. Juu Jaab Festival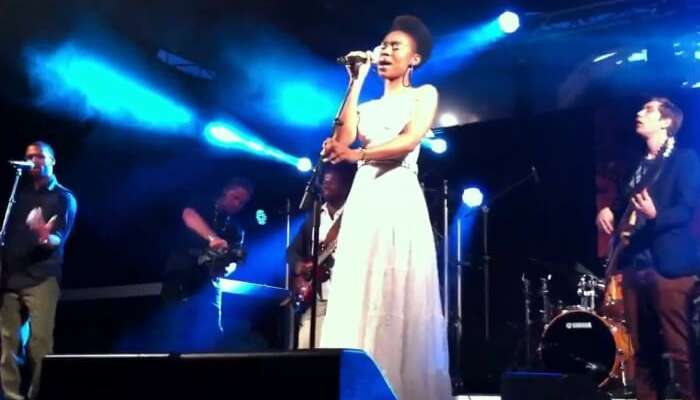 This music festival in Estonia has been celebrated for over 21 years. It is conducted every year for a period of around 4 days in the tiny island Muhu. Jazz musicians from all around the world gather here to put together a musical event which is loved by all the music fanatics. Muhu island in itself is a very beautiful and cozy island which comes to life during this event. The whole event takes place amidst nature and offers the best musical experience for all the visitors. One can even get to interact with the locals over here who very hospitable and friendly. Many food stalls are installed during this festival which serves delicious local street food.
Location: Hellamaa Village, Saare County, Muhu. Estonia
Juu Jaab Festival Dates 2019: 28th June 2019 to 1st July 2019
---
Europe Holiday Packages On TravelTriangle
Explore the most beautiful places to visit in Europe, from Paris to the Venice canals and from the Greek islands to the Swiss alps. Book customized packages by expert agents on TravelTriangle. Inclusive of airport transfers, cab, resort, sightseeing and meals. Best holiday experience Guaranteed. Book Now
---
2. Haapsalu Tchaikovsky Festival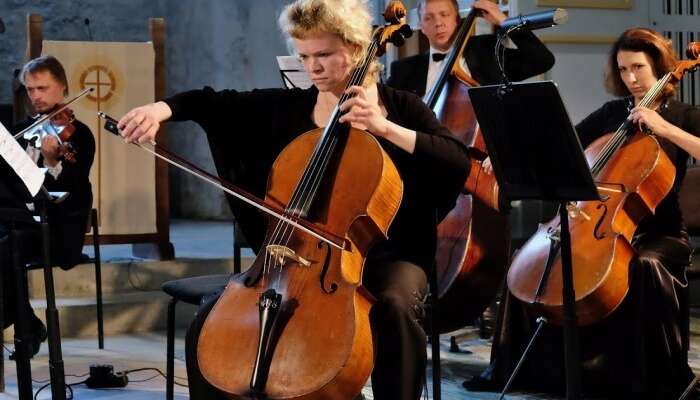 This festival is dedicated to a famous Russian music composer, Pyotr Tchaikovsky. He had once come to Estonia to spend a summer vacation along with his compatriots and stayed in a cozy resort town called Haapsalu. This place is about an hour's drive away from the capital city, Tallinn. This music composer enjoyed his stay so much that he again revisited Estonia a year later and this time he stayed in Sillamae. Haapsalu is known worldwide to have hosted many great artists from Russia and it is now the place where the grand Haapsalu Tchaikovsky festival takes place. Famous Russian musicians will be featured during this festival along with many other performances and acts by talented artists.
Location: Haapsalu, Laane County, Estonia
Haapsalu Tchaikovsky Festival Dates 2019: 27th June 2019 to 28th June 2019
Must Read: Experience Estonia Nightlife At Its Best By Visiting These 15 Places
3. Into The Valley Festival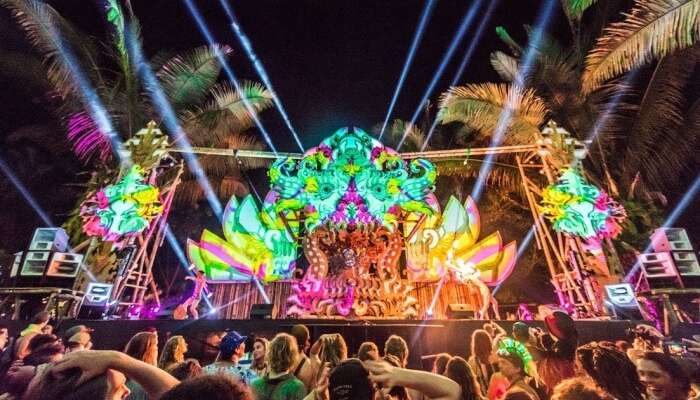 The boutique festival, Into the Valley, is a programme which involves high-quality music, gourmet and art. This festival is conducted in many places in the world and Estonia is one of them. People got to witness this music festival for the first time in the year 2015 in Sweden, and since then the fan following for this event has kept increasing. Into The Valley Festival is spread over a time period of three days and it features more than 60 musicians and DJs from all over the world.
Location: Rummu, Harju County, Estonia
Into The Valley Festival Dates 2019: 28th September 2019 to 30th September 2019
Suggested Read: 12 Fascinating Things To Do In Estonia All Year Round
4. Hard Rock Camp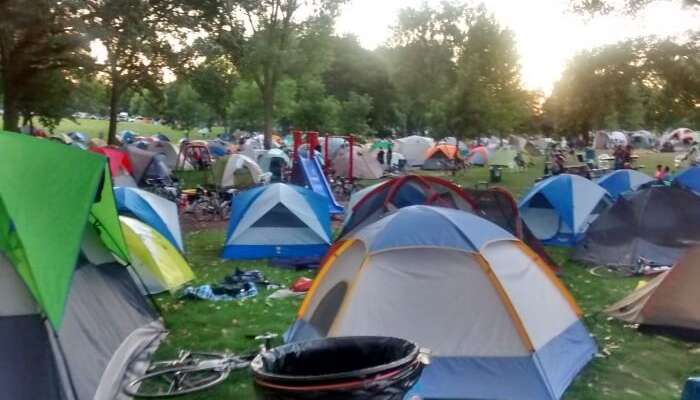 As the name suggests, this is a hard rock festival which features world famous rock bands. This event first started in Estonia more than a decade ago. Several foreign talented artists star in this Hard Rock Camp event and they never fail to impress the audience with their metal rock music. What makes this event even more amazing is the location where it takes place. Vana-Vigala hosts this event which is a small village near Marjamaa Parish in Rapla County. More than 22 artists from around the world grace this event.
Location: Vana-Vigala Village, Rapla County
Hard Rock Camp Dates 2019: 19th July 2019
Suggested Read: 11 Popular Estonia Beaches For A Refreshing Beach Vacation
5. Saaremaa Opera Days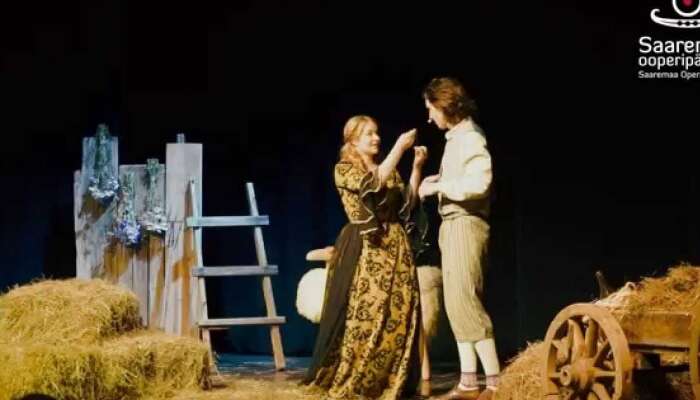 The event, Opera Days is conducted every year in Estonia for a decade. As the name indicates, this event takes place in the beautiful Saaremaa island. More than 2000 guests can be seated in the opera house where this event takes place. This opera house is located in the courtyard of the Bishop's Castle which is a magnificent building erected in the 13th century. People at Saaremaa Opera Days event have got to witness some famous musical numbers like "A Masked Ball" by Verdi, "Lohengrin" by Wagner, "Gianni Schicchi" by Puccini and "Cavalleria Rusticana" by Mascagni.
Location: Kuressaare, Saare County, Estonia
Saaremaa Opera Days Dates 2019: 19th July 2019 to 28th July 2019
Suggested Read: Winter In Estonia: 11 Amazing Places That Will Leave You Awestruck In No Time!
6. XXV Viljandi Music Festival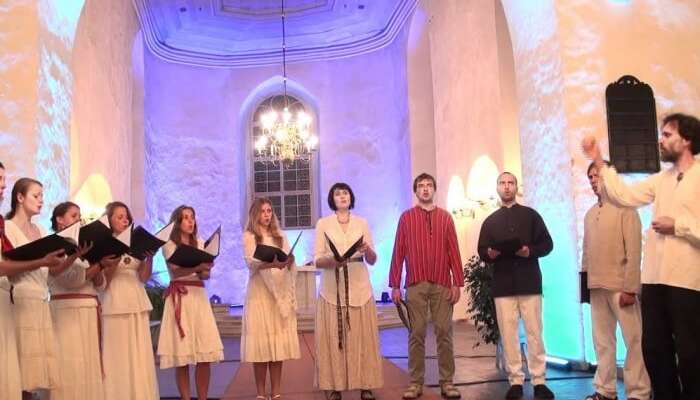 This is a famous music festival in Estonia in Europe which is much awaited by every local music lover. It is the most anticipated music festival which is conducted annually in Estonia during the summer season. It is generally conducted during the last weekend of July. The cozy and quiet Viljandi town gets transformed magically into a colorful well-lit town. XXV Viljandi Music Festival first started as a traditional Estonian folklore music festival and then transformed into an international event featuring several foreign talented artists. Now, it is counted amongst the most popular music festivals of Europe.
Location: Viljandi, Viljandi County, Estonia
XXV Viljandi Music Festival Dates 2019: 25th July 2019 to 28th July 2019
Suggested Read: 10 Best Places To Visit In Estonia For Seeking The Ultimate Adventure!
7. Weekend Festival Baltic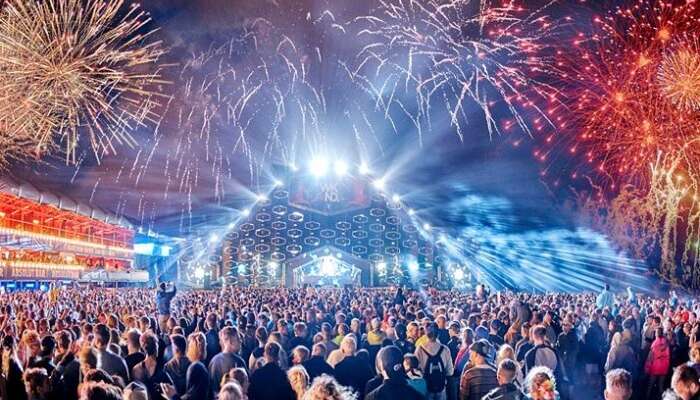 This is one of the largest electronic music and dance festival in Estonia. It takes place in the Nordic countries and has been regularly taking place in the Parnu region in Estonia for a long period of time. The town is the home to the most wonderful sandy beach which has the most atmosphere. This location makes the Weekend Festival Baltic event an even better experience. The most talented and popular pop music stars from all over the world are featured here making it one of the grandest events in Estonia. Musicians like Chainsmokers, Deadmau5 and Armin Van Buuren are a few of the many artists who have made this event a success in the past through their mesmerizing performances.
Location: Parnu, Parnu County
Weekend Festival Baltic Dates 2019: August 2019
Suggested Read: 10 Offbeat Destinations In Europe Straight Out Of Fairy Tales
8. Leigo Lake Music Festival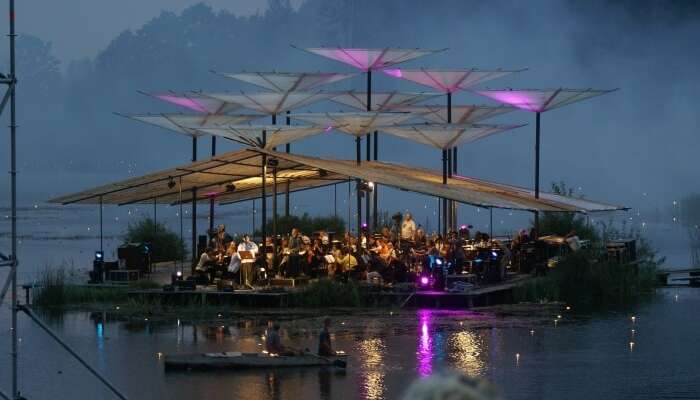 Leigo Lake Music festival is conducted every year in the southern region of Estonia. What makes this event so special is that it takes place in the most beautiful and nature-driven part of Estonia. Multiple stages featuring several bands are featured here. The musical performances range from the classic songs to the hard metal rock numbers. As the sun starts setting the evening sky gets lit up with Leigo styled firework display and floating tea lights. One can get a chance to make wonderful and unique memories here with their friends and family.
Location: Lutike Village, Valga County, Estonia
Leigo Lake Music Festival Dates 2019: 2nd August 2019 and 3rd August 2019
9. Tallinn Black Nights Film Festival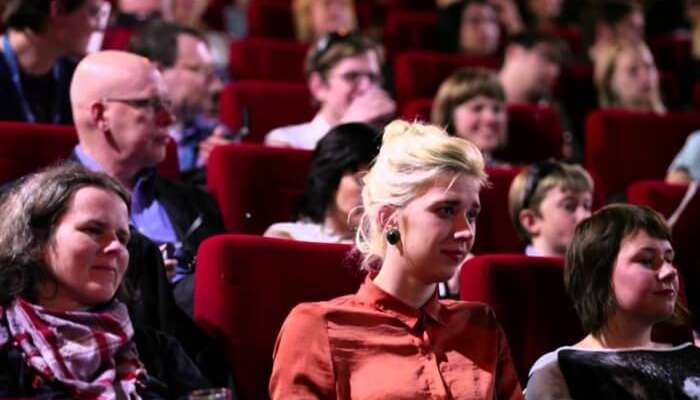 Tallinn Black Nights Film Festival is one of the most popular film festivals in Estonia. This is an annual film festival in Estonia which is enjoyed by every movie buff here. This is the only film festival which is conducted in the northern part of Estonia which holds accreditation by FIAPF. Over 80,000 guests are seen visiting this film festival every year. More than 250 feature films have been screened here. These feature films are from different countries and not just Estonia. It is considered to be the grandest and the most anticipated film festival in northern Europe. One can even witness many international industrial delegates at this event.
Location: Tallinn, Estonia
Tallinn Black Nights Film Festival Dates 2019: 11th November 2019 to 27th November 2019
Suggested Read: Dreaming Of A Perfect Christmas Holiday? Head To These Beautiful European Cities NOW!
10. Hiiu Folk Festival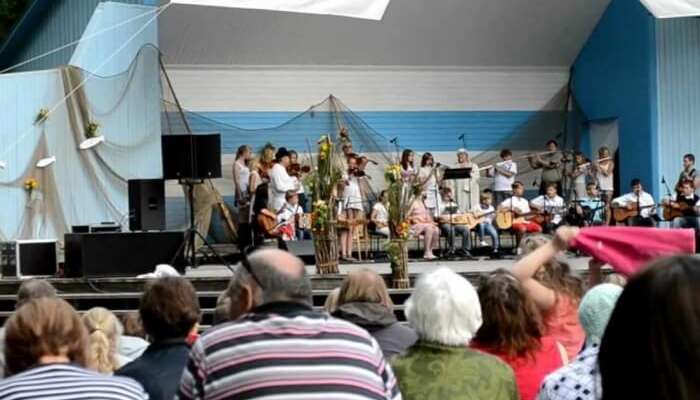 This is a traditional Estonian folk festival which is conducted in a family-friendly way. This event includes a lot of musical events and several workshops as well. Mainly the traditional folk music of Estonia is included in this event but many performers from other places feature here as well. Hiiu folk festival started in the year 2005 and since then it has been loved and appreciated by all the locals. During the event, one can learn old Estonian dances, get to know the folk tradition, hear and play different instruments and try out hiking in Hiiumaa island. Hiiu Folk Festival is known to be one of the best traditional festivals in Estonia.
Location: Hiiu Maakond, Kassari Kula, Estonia
Hiiu Folk Festival Dates 2019: 8th July 2019 to 21st July 2019
Further Read: 10 Best Airports In Europe For An Enjoyable Journey To Your Dream Destination
Estonia is a nature-driven country with wonderful landscapes, making it the perfect place to enjoy traditional and musical festivals. Get a chance to experience these festivals in Estonia by booking a vacation in Europe through TravelTriangle. So, make sure you do not miss out on visiting Estonia, especially if you are enthusiastic about music.
---
Looking To Book An International Holiday?
Book memorable holidays on TravelTriangle with 650+ verified travel agents for 65+ domestic and international destinations.
---
Comments
comments