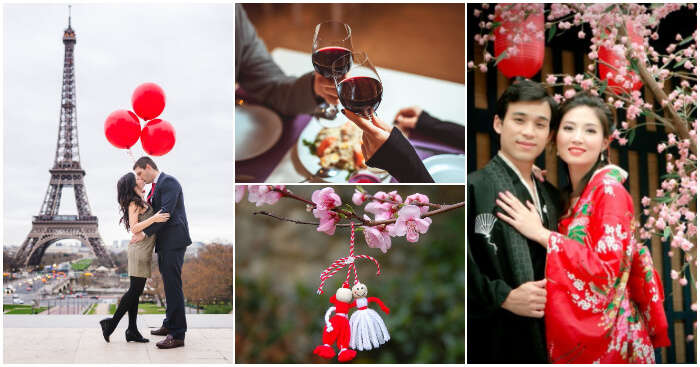 Valentine's Day is fast approaching, and with that, stores in many places are flooded with heart-shaped candies, stuffed toys, balloons, and varieties of chocolates. While stores filled with red balloons and gifting materials is a common sight during Valentine's Day in India and a few other nations, couples in Bulgaria celebrate their love with a glass of the excellent local wine, lovebirds in Wales exchange special and intricately handcrafted wooden spoons, and Romanian couples go to forest to pick flowers and wash their faces in the snow as a sign of good luck.
Before you go on learning the unique and interesting Valentine's Day traditions around the world that make the day of love special in these countries, here's a story about how it all started.

History Of Valentine's Day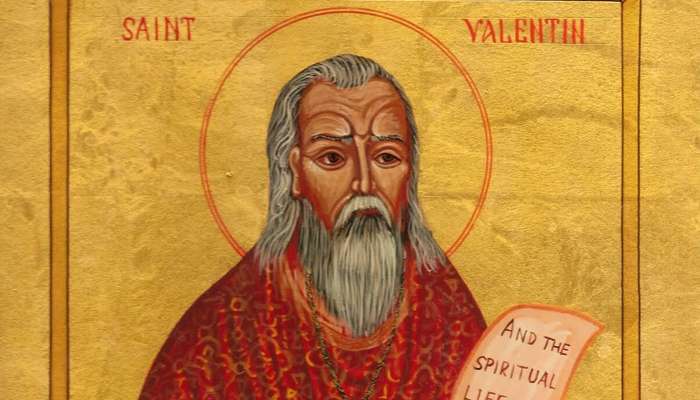 Image Source
All around the world, the day is celebrated in the name of Saint Valentine, but who's this mysterious saint and why's the festival celebrated with such gusto! Although the truth behind the festival is murky, there are a few stories you would like to know. It's said that Valentine was a priest who served during the 3rd century in Rome, And when emperor Claudius II announced that single men made better soldiers than those with families and wives, he outlawed marriage for young soldiers.
Valentine went against this injustice being done to young men and started performing secret marriages for young lovers. When the emperor found out about Valentine's actions, he ordered that the saint be put to death. The other tale suggests that the saint may have been killed while helping the Christians escape harsh Roman prisons, where they were tortured. Gradually, Saint Valentine became so popular that couples all across the world started celebrating Valentine's Day as the day of love.
Valentine's Day Traditions Around The World
Check out the interesting Valentine's day traditions existing around the world. Keep scrolling down to know more!
1. Argentina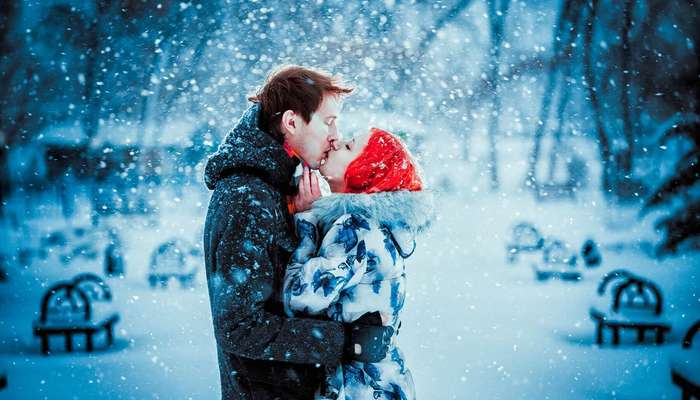 Argentinians don't celebrate Valentine's Day in Feb, but "the week of sweetness" in July. It's the day when lovers exchange kisses and receive chocolates and other sweets. In the country, the day actually started as a commercial invention but later became a tradition.
Best Places For A Romantic Dinner: Puerto Madero, Rosedal
2. France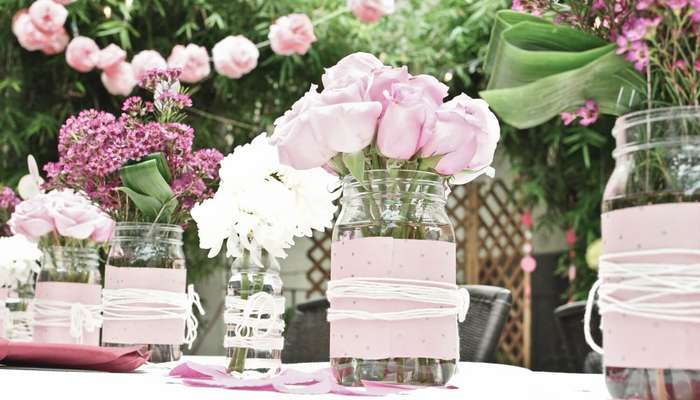 It is believed that the first ever Valentine's Day card was originated in France, when Charles, the Duke of Orleans, sent love letters to his wife from the prison in 1415. And the French village called "Valentine" turns into the epicentre of romance between 12th and 14th February. One can see the beautiful yards, trees, and homes decorated with love cards, roses, and proposals for marriage flake. It probably is the most beautiful Valentine's Day traditions in the world.
Best Places For A Romantic Dinner: NoLita, Benoit
Suggested Read: 15 Most Romantic Places To Go On Valentine's Day 2019
3. South Korea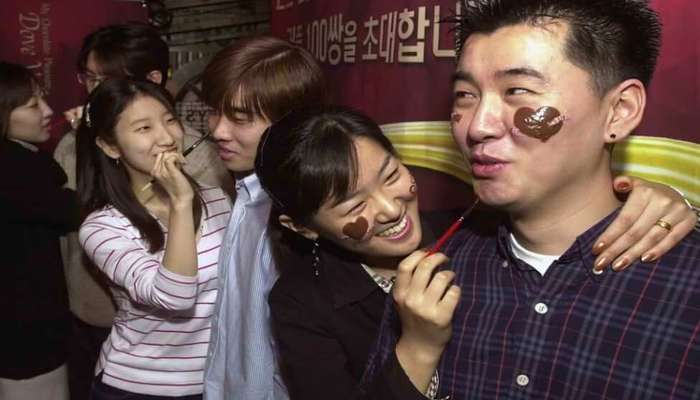 The romantic couples in South Korea celebrate the day of love on the 14th of each month. Yeah, you read it right! "the day of roses" is celebrated in May, "the day of kisses" is celebrated in June, "the day of hugs in December" and single people celebrate "the black day" in April by eating black noodles.
Best Places For A Romantic Dinner: The Griffin Bar, Ryunique
4. Philippines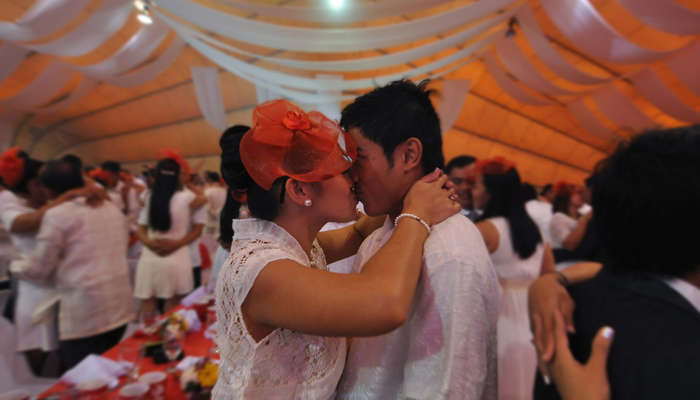 In the Philippines, Valentine's Day is the time when many young couples marry in an event sponsored by the government as a form of public service. Among the most amazing Valentine's Day celebrations around the world, this one is a gala event in the country and a special day for young people.
Best Places For A Romantic Dinner: The Snack Shack, Hanamaruken Ramen
Suggested Read: 12 Hidden Romantic Places In Himalayas
5. Ghana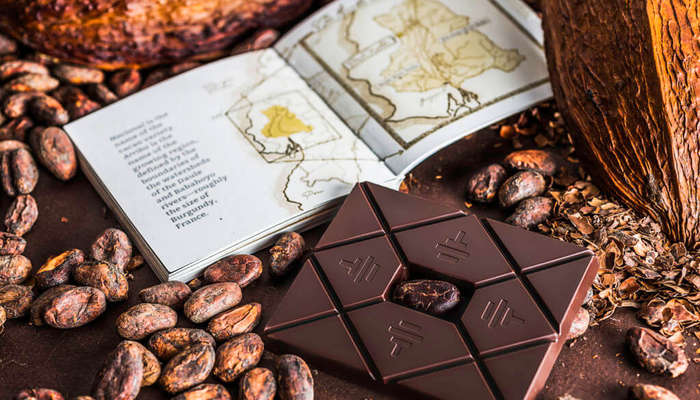 In Ghana, Feb 14 is celebrated as the "National Chocolate Day." It is a step that the Ghana government took in 2007 to increase tourism in the country. Ghana is among the largest cocoa producing countries in the world. On Feb 14, one can attend performances, music events, and restaurants have themed menus for the special day.
Best Places For A Romantic Dinner: Bread & Wine, Kaya Energy Bar & Design
6. Bulgaria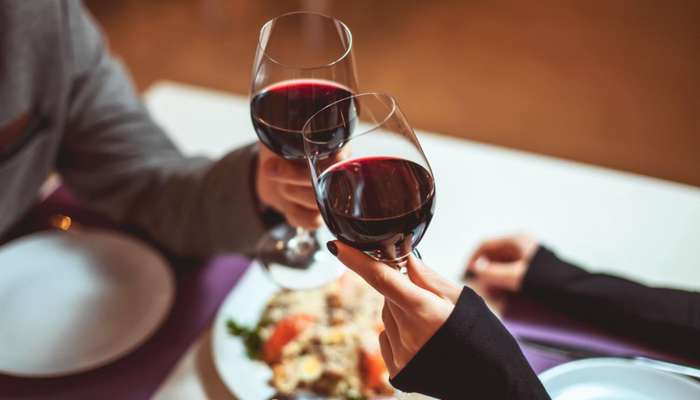 Like any other country, Bulgaria celebrates Valentine's Day in its own style. On 14 February, San Trifon Zartan is celebrated in Bulgaria, which means "day of winemakers". Young and old couples celebrate their love with a glass of wonderful local wine.
Best Places For A Romantic Dinner: Restaurant Bolero, Mario Cafe
Suggested Read: Valentine's Day In Mumbai: 10 Ways To Make It Special
7. Wales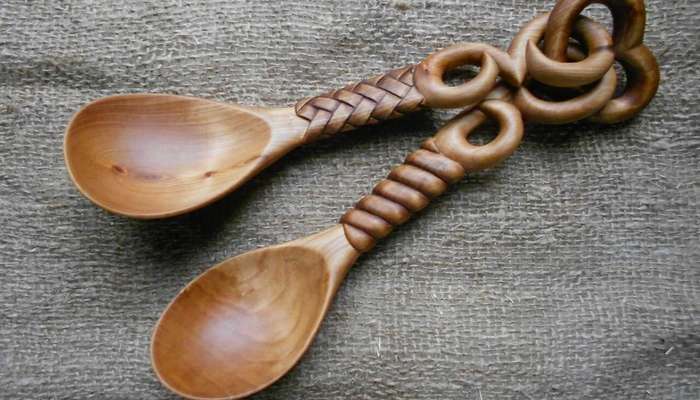 In Wales, Valentine's Day is celebrated in the most unique way. The country celebrates its day of love on Jan 25, which is called the "day of San Dwynwen." On the day, lovers exchange unique and beautifully handcrafted wooden spoons to each other. This tradition is being practiced since the 16th century.
Best Places For A Romantic Dinner: Cafe Citta, Slebech Park
8. Spain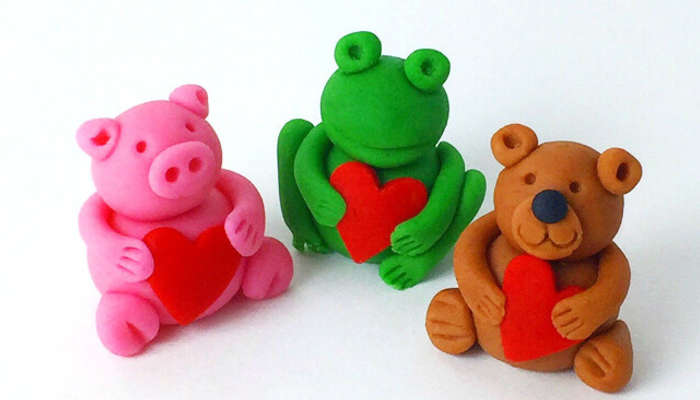 The day of love in Valencia of Spain falls on 9th Oct. This is known as the feast of Saint Dionysus. The festival is celebrated in most of the parts of Spain by making 'macadora', a marzipan figurine. The figurines are made by men to gift to their female companions. One can also witness colourful parades on the streets of the villages of Spain.
Best Places For A Romantic Dinner: Jardin Secreto, Bar Galleta
Suggested Read: 19 Famous Festivals Of India To Bring Your Life Into A State Of Exuberance
9. South West China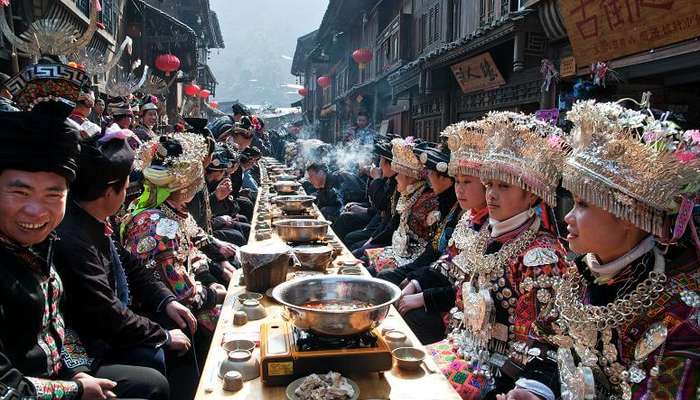 In Miao, South West China, "Sisters' Meal" festival is celebrated on 15th March. During the festival, women wear silver accessories and beautiful dresses, that are probably the most gorgeous Valentine's Day customs around the world. They cook various dishes of coloured rice that's offered on silk fabric to young men walking on roads. The destiny of the lovelies inside the object found in the chosen rice. Two chopsticks mean love and a clove of garlic means the love is over before it has even begun.
Best Places For A Romantic Dinner: South West China, Indian Pagoda Chinese Restaurant
10. Denmark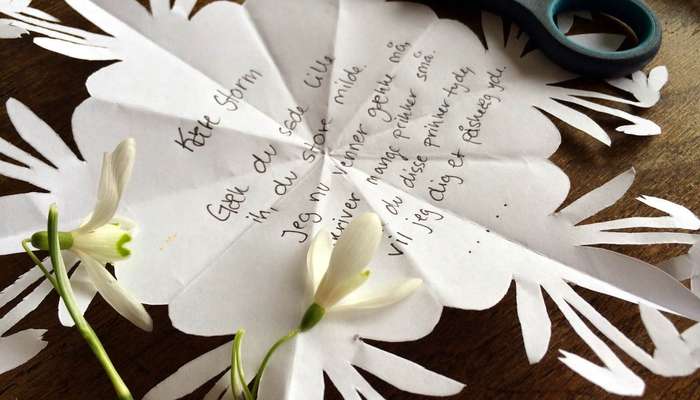 Although Valentine's Day is a new festival in Denmark, the country also celebrates the day of love and romance on 14th Feb with a twist. In Denmark, Valentine's Day is not limited to roses and chocolates. Friends and lovers exchange handmade cards with pressed white flowers that are called snowdrops.
Best Places For A Romantic Dinner: Restaurant Grønnegade, Chez Bruno
Suggested Read: 15 Most Romantic Cities In The World
11. Romania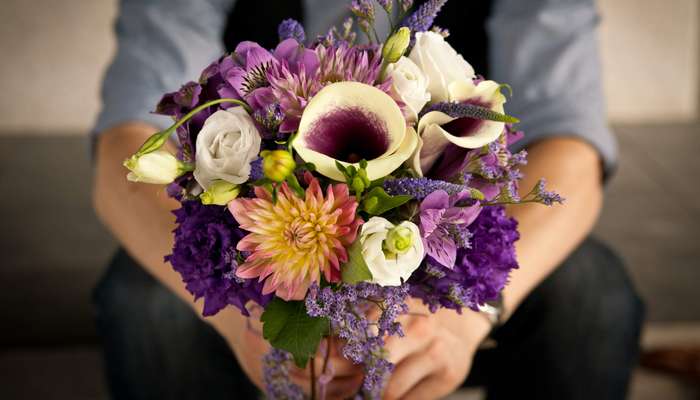 If you're looking for some very romantic and unusual celebration of valentine's day around the world, then Romanians won't disappoint you. The day is celebrated on 24th Feb as the day when young couples get engaged. It is basically a mix of Valentine's Day and the celebrated of spring season. Young men and women go to the forests to pick colorful flowers, while other couples wash their faces with snow as a sign of good luck.
Best Places For A Romantic Dinner: Zexe, Aubergine Restaurant
12. Estonia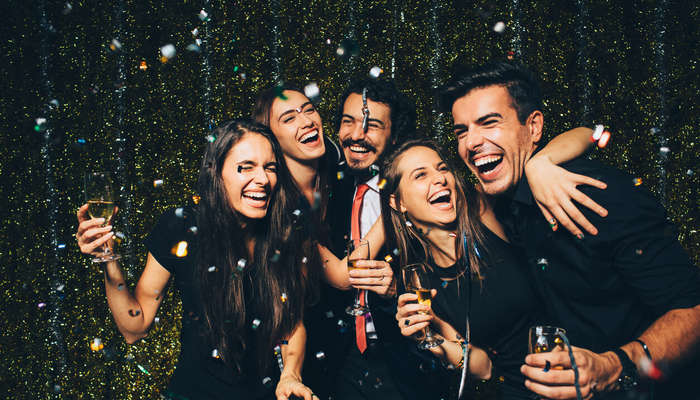 On 14 Feb, Estonia celebrates friendship day known as Sobrapaev. This amazing festival includes everyone, from couples to singles. So not just couples, but family members and friends also exchange gifts and celebrate love.
Best Places For A Romantic Dinner: Ribe, Leib Restoran
Suggested Read: 31 Best Romantic Places In Delhi And Its Vicinity For The Love Birds
13. Japan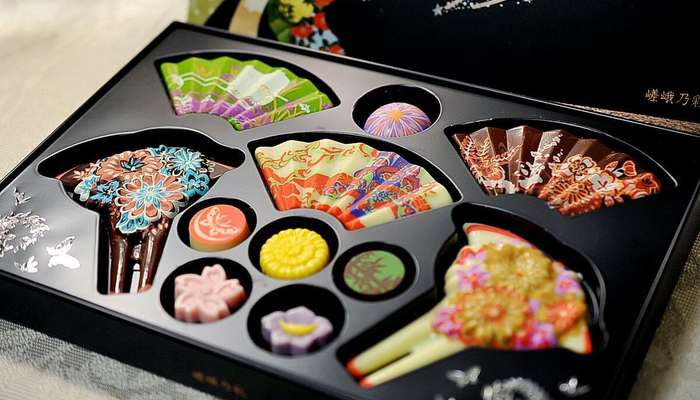 Japan does it quite differently. It is celebrated on 14th Feb and women buy gifts and chocolates for their male companions or lovers. Men can't return gifts until March 14, which is called the "white day".
Best Places For A Romantic Dinner: Sakura, En – Japanese restaurant
14. Czech Republic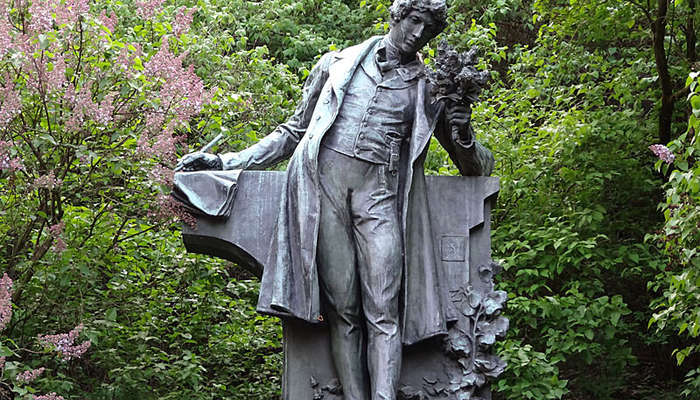 In the Czech Republic, Valentine's Day has gradually become quite popular among young people. The festival is celebrated on 1st May in the country. On the day, young couples go on a pilgrimage to the statue of the poet Karol Hynek Macha, and kiss under the cherry trees for good luck.
Best Places For A Romantic Dinner: Coda, Le Grill
15. Brazil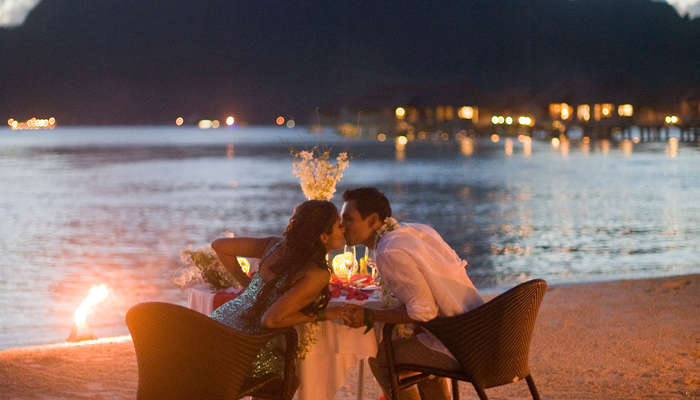 "Dia dos Namorados" festival, which is also known as "Lovers day", is celebrated in Brazil. There's a usual exchange of chocolates, cards, flowers, and one can witness music festivals and dance performances. Gifting is not reserved for couples during the festival, family dinners are common on the day.
Best Places For A Romantic Dinner: Térèze, Skye
Further Read: 14 Romantic Places For Valentine's Day Celebration In India In 2019
Whether you're single or already in love with someone, this centuries-old Valentine's Day traditions around the world that celebrate love and friendship will give all of you something to enjoy. So, get packed and plan your international vacay right away!
Comments
comments