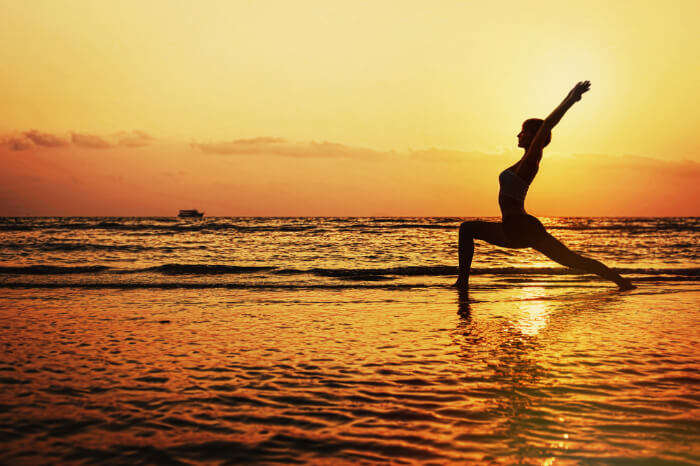 A land which is influenced by the European culture featuring some of the most glorious beaches, Estonia is a Baltic state located in northern Europe. Stretching to about 3700 km, the coastline of Estonia lies on the Baltic Sea and the Gulf of Finland. In recent times, due to the increase in tourism in Europe, Estonia has also gained a lot of popularity as a tourist destination. The vivid Estonia beaches and large lakes make this country a preferred beach holiday destination. Here the sea changes its color every hour and the deep blue sky blends in perfectly well with it. For all the lovers of sunset, Estonia is a perfect place for you to come.
11 Popular Estonia Beaches
Estonia is a Baltic state in northern Europe which is bordered by Latvia to the south and Russia to the east. This tiny dynamic land lies on the eastern shores of the Baltic Sea and is located in the temperate climate zone. Thus here you can find a transition between maritime and continental climate. As a result, summers are short and the winter arrives early where July is the warmest month and February being the coldest. But in general, the climate of Estonia is very lively and enjoyable.
Estonia is not only famous for its breathtaking beaches but also for its sundry wildlife that features species which have mostly become extinct from the European countries. With land that has 5 national parks, 159 natural reserves, a collection of large lakes and magnificent beaches, who would not want to come here and get lost in the natural wonders of this place! Now here is a list of the best beaches that you can visit in Estonia and experience the bewitching views and mesmerizing aura of this place!
Parnu Beach
Pirita Beach
Mandjala Beach
Paralepa Beach
Lahemaa National Park And Beach
Lake Tamula Beach
Narva-Jõesuu Beach
Lake Verevi Beach
Võsu Beach
Stroomi Beach
Kuressaare Beach
1. Parnu Beach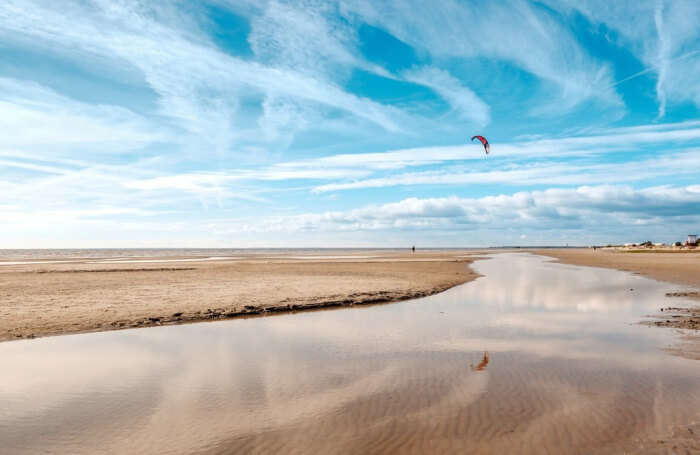 This most famous and lovable beach of Estonia which features soft white sand, a long boardwalk, and well-equipped facilities. It is considered to be a very safe beach to come with families and kids as the water is shallow thus making safe to play with it. A number of sun worshippers and swimmers visit this beautiful location and play with the waves or simply enjoy a promenade along the boardwalk. Also next to the beach is a large park which you can visit. This beach also facilitates a lot of water sports and mini-golf, snack shops, changing rooms etc.
Must Read: Here are 12 best Hai Phong nightlife spots, including New Maxims, Texas BBQ and Bar, Heaven Lounge and MDM Music Club, to turn your vacation into a long party.
2. Pirita Beach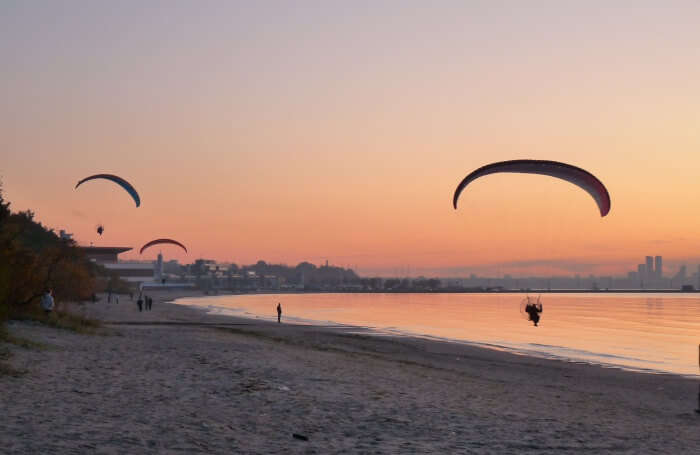 This is the biggest beach in Tallinn which is the capital city of Estonia. It is located in the suburbs of Pirita and hence the name. It is one of the most popular places among the beach lovers. It features cabins, lockers, playgrounds, sun loungers and areas for ball games as well. Also, it is a security proof beach with lifeguards presents theirs through the week. The revising view of the Tallinn skyline far from the city hustle is something worth to experience.
3. Mandjala Beach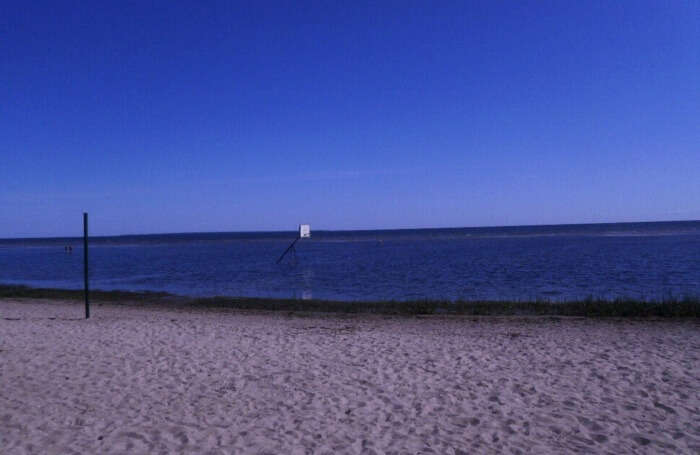 Located on Saaremaa Island, it is the southernmost beach of this country. The soft white sand stretches to a long extent and the breathtaking view of the skyline where the sky meets the land which makes you spellbound with its beauty. Since it is in the southern part, it is warmer than the other beaches but the shallow water makes it a very safe place to come with the kids and family. You can enjoy various water sports here like paddle boarding and kite surfing. Also, they provide facilities like beach chairs, bars, and hammocks for visitors who just want to chill and relax and simply bask in the sun. Also after extensive cleaning and maintenance, it has become the official swimming beach of Saaremaa.
Suggested Read: Winter In Estonia: 11 Amazing Places That Will Leave You Awestruck In No Time!
4. Paralepa Beach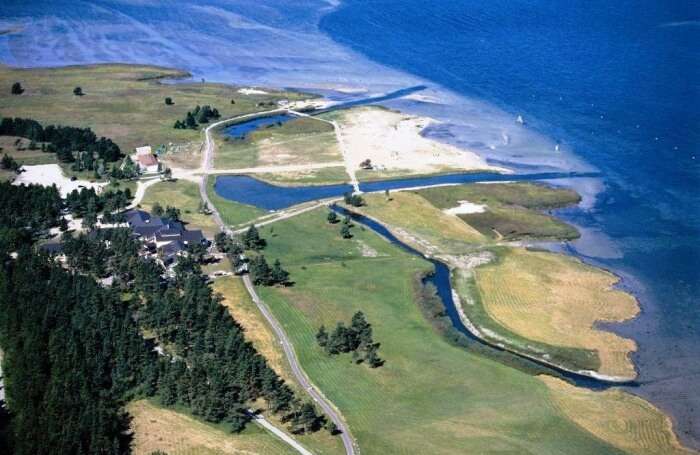 For people who have been dreaming of stargazing on a clear night by just laying back on the beach, then you have got to come to Paralepa Beach. It is a good place for all the night lovers who feel immense happiness while looking at the night sky. This sandy beach has campgrounds and hotel on its shore which provides top quality accommodation facility and some of them are affordable as well. This beach features playgrounds, changing rooms, volleyball courts etc. they also have outdoor restaurants where you can have a unique kind of dining experience at night.
5. Lahemaa National Park And Beach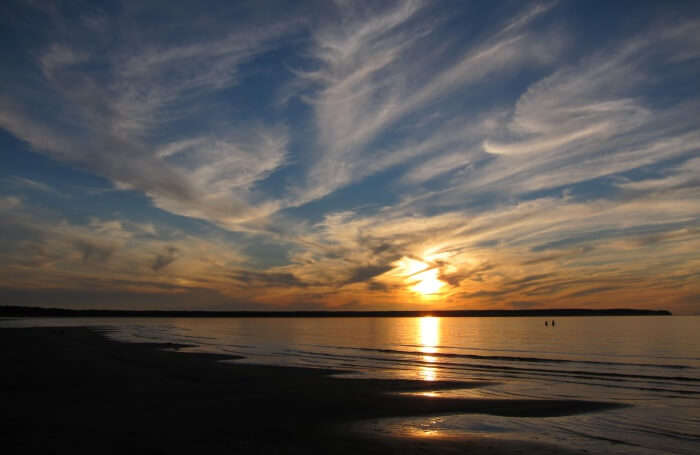 This place does the two in one job of a national park and a beach. Located along the coast, this national park features a soft sand seashore and the cool breeze that is enough to soothe your soul. Being one of the five national parks in Estonia, this beach is remarkable in its own ways. It features different species of wildlife which have become extinct from the rest of the European countries. The evergreen forest by one side and the ever stretching sea makes it perfect ambiance to just sit back and adore the beauty of nature.
Suggested Read: 35 Best Places To Spend Christmas In Europe In 2022
6. Lake Tamula Beach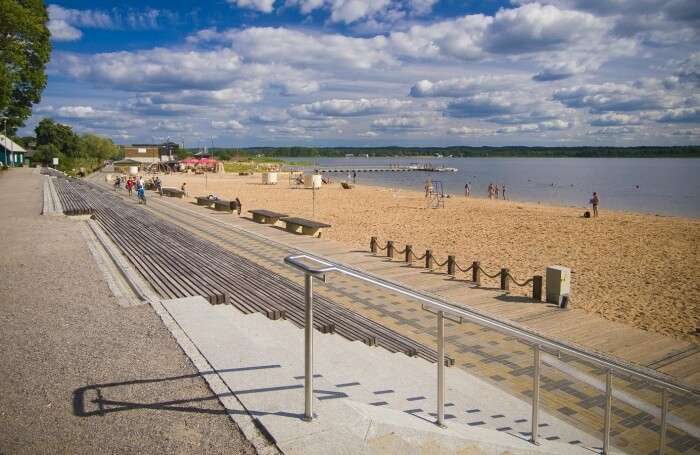 Located in the city of Voru, this beach has derived its name from the lake on which its shore is located. Here you can get involved in some sports activities like football and volleyball and blend in with the locals. Or you can also take a nice stroll on the promenade. This beach has a changing room and is well equipped in general. They have summer cafes where you can give delight to your appetite or simply sunbathe and let the tans do their job! They also have lifeguards and accommodation facility here.
7. Narva-Jõesuu Beach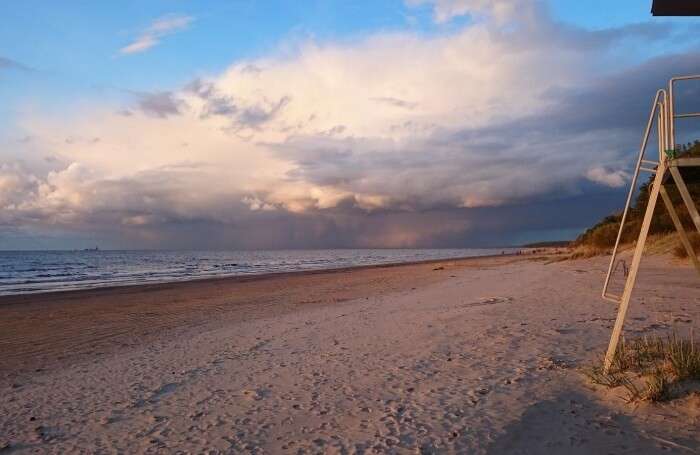 Being one of the longest beaches in Estonia, this is a popular tourist attraction among all the beaches here. The shore is beautified with inline pine trees that shadow the art like rock formations beneath. It is located on the south shore of the Gulf of Finland and is 7.5 km long! The beach stretches to a point where the land meets the sky creating n artistic view that will leave you bewitched for days. It features cabins, showers, changing rooms. It is also a haven for athletic beachgoers. As they have a large playground and ball game courts like basketball and volleyball. You can enjoy your day at this beach in the comfort of the safeguards and have the time of your life.
Suggested Read: 13 Frolicsome Beaches In Europe For All The Excited Beach Bums Across The Globe
8. Lake Verevi Beach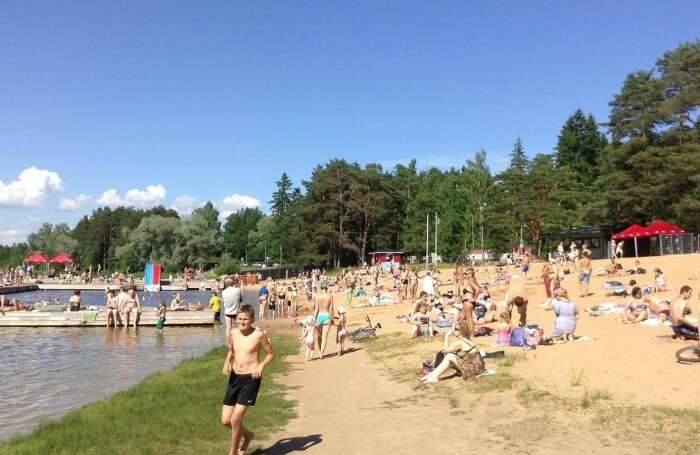 This beach is located in a small yet beautiful town of Elva on the lake of Verevi. The beach features a diving tower, beach volleyball courts. This beach is family friendly as it provides a separate area for children's swimming. The beach safeguards guarantee your safety and you have a blast with your family at this peaceful location. You will also get to see some scenic sights and breathtaking views of the sunset here.
9. Võsu Beach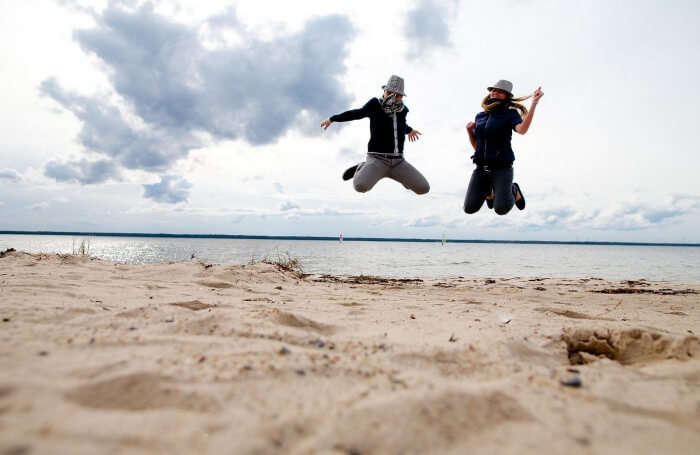 This sandy beach is located in the Lahemaa National Park and is very popular among all the beachgoers. The enthusiastic sun lovers can go for swimming to try their hand on volleyball that is a popular sport played on this beach. This beach has its own lifeguards to ensure your safety. Also, it features wireless internet and nearby shops to fulfill your necessities.
Suggested Read: 17 Spots For Snorkeling In Europe Every Underwater Enthusiast Must Visit In 2022
10. Stroomi Beach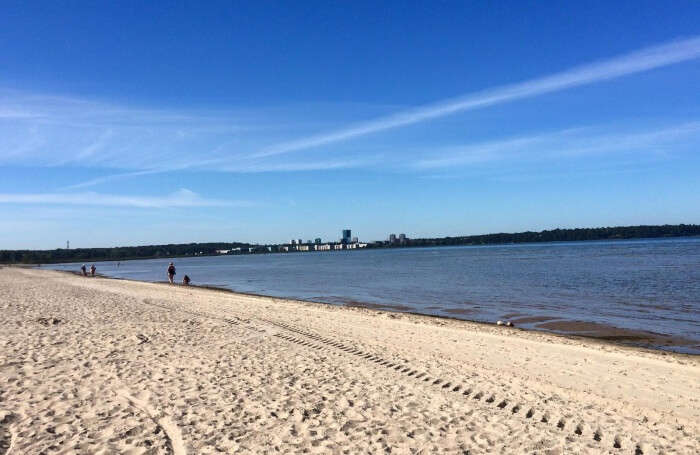 You can easily get to this beach as there is a direct bus number 40 that runs during the daytime. It is a long nice sand beach perfect option you are looking to get away from the city hustle. Since the water is shallow, it is a completely safe place for the kids. On tops of it, safeguards are also their ensure safety of all the tourists. They have made sports and barbeque facility available thus making it a perfect picnic spot. Also, they have yellow colored benches, changing rooms and bike racks. Overall this beach is a nice place to spend a day with your loved ones.
11. Kuressaare Beach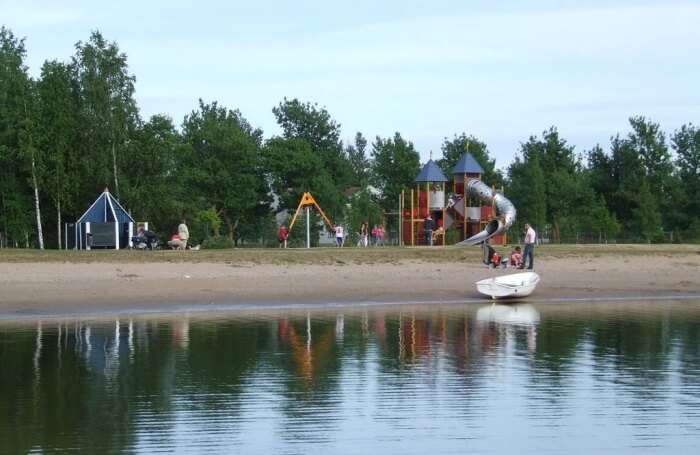 This is a warm beach and a favorite place for all the sun lovers. Due to its low water levels, it is an ideal family-friendly beach. Lifeguards are present here from 11 am to 8 pm. The best time to visit this beach is from 1 June to 1 August as it is the official season of this beach. Overall here you can enjoy sunbathing and the pure northern waters while surrounding yourself with an alluring ambiance.
Further Read: This Winter 2022, Escape To The Best Honeymoon Destinations In Europe!
Estonia is a wonderful vacay destination where you get to explore everything from city lights to galvanizing adventures. Here you can lay back on the beaches and enjoy the sunset or indulge yourselves in bird watching and catch some pretty views. So, plan a trip to Europe and head to Estonia during the best time to visit these beaches i.e. from June to August, when the alluring weather will give you the feels of a different world experience but equally heavenly.
---
Looking To Book An International Holiday?
Book memorable holidays on TravelTriangle with 650+ verified travel agents for 65+ domestic and international destinations.
---