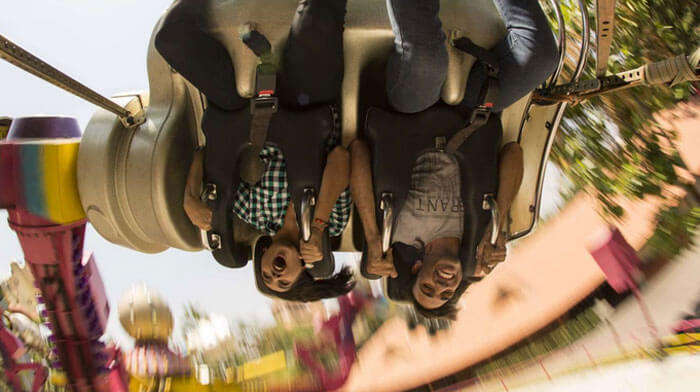 Bold, Beautiful, Bangalore—synonymous, aren't they? A blend of beautiful past and bold present, Bangalore is a potpourri of cultures nourished by its salubrious climate. The silicon valley of India has so much to offer for a fun-frolic day out, that narrowing them down is challenging. We took up the challenge and here we have a compiled list of 10 fun places in Bangalore ranging from monuments to favorite nightlife experiences.
10 Fun Places In Bangalore
If you are looking for some of the top fun places in Bangalore then here is a list of 10 spots. Choose your pick and get ready to have a thrilling day!
Majestic Bangalore Palace
Glamorous Lalbagh Glass House
Fascinating Bannerghatta National Park
Adventurous Wonder La Amusement Park
Enthusiastic Gaming Cafes
Thrilling Go Karting
Mystical Caving At Anthargange
Mindblowing Bangalore Turf Club Horse Racing
Beautiful Snow City
Glittering Cafés, Clubs & Pubs
1. Bangalore Palace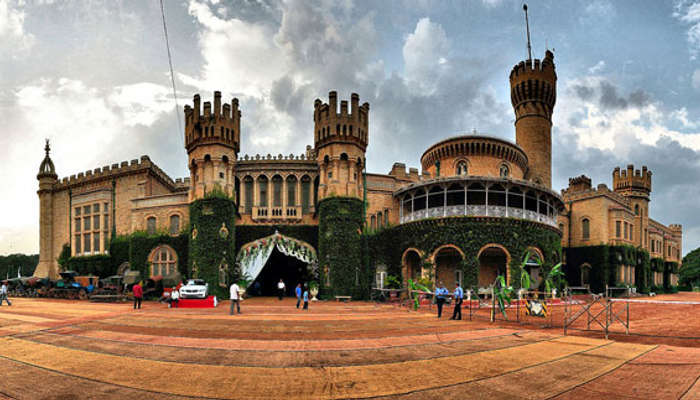 This palace hosted the first ever Metallica performance in India in 2011. Need more reasons to name it among the fun places in Bangalore? All right! You have Fun World in the campus with all its joy rides and water rides.
Opening hours: 11:00 am to 8:00 pm
Entry charges: Free for the palace, Fun world charges as per the rides you chose.
Must Read: 8 Food Trucks In Bangalore 2019: Redefining Street Food Culture In India
---
South Weekend Holiday Packages On TravelTriangle
---
2. Lalbagh Glass House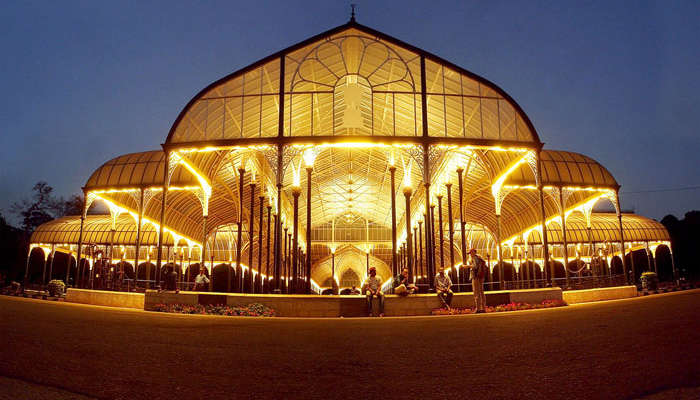 So, Lalbagh is a replica of the Mughal Gardens and was completed by Tipu Sultan. On every second and fourth weekend of the month, the Karnataka government turns it into one of the most fun places in Bangalore by hosting a folk festival called 'Janapada Jatre' that happens to be one of the best festivals in Bangalore and celebrating the various dance forms and theatre.
Opening hours: 06:00 am to 07:00 pm
Suggested Read: 30 Most Romantic Places In And Around Bangalore To Explore With Your Soulmate In 2019
3. Bannerghatta National Park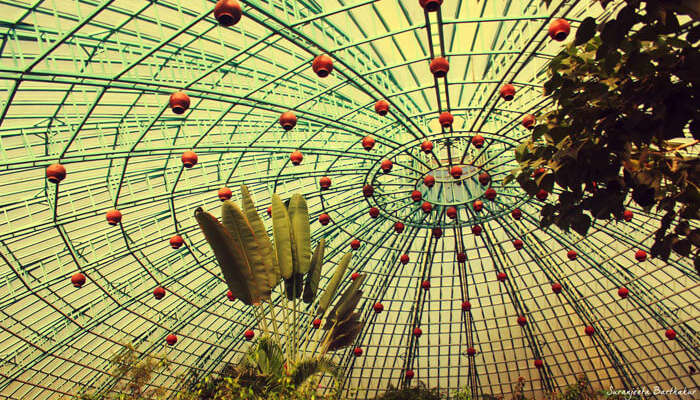 Enough of safaris for spotting lions and tigers. Bannerghatta National park has a butterfly park and it is indeed one of the fun activities in Bangalore. Swinging around with 48 varieties of beautiful, fascinating and elusive creatures of the insect world is a top pick among the fun things to do in Bangalore.
Opening hours: 09:00 am to 05:00 pm
Entry charges: INR 80 for domestic travelers, INR 400 for foreigners; for details visit the  website of the park.
Suggested Read: 10 Beaches Near Bangalore That You Have Got To Explore This Summer 2019!
4. Wonder La Amusement Park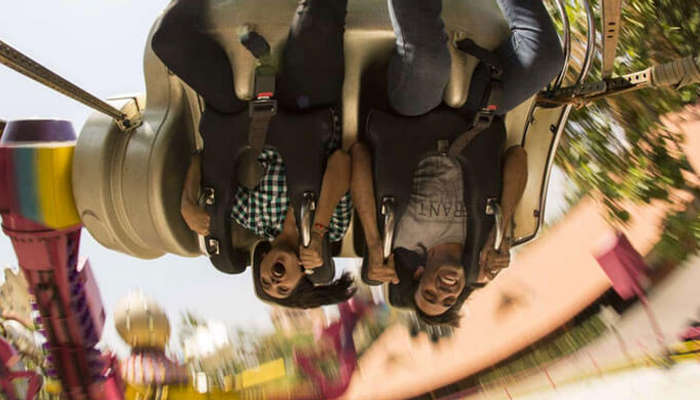 Wonder La for long has been the best of all entertainment places in Bangalore, and a great spot to spend your summer holidays in India. Joy rides, water rides, musical fountains, laser shows, dance floors, rain showers, virtual reality shows – name it and Wonder La in Bangalore has them all! This amusement park specializes in rides specially designed for children and also houses 5 multi cuisine restaurants. 
Opening hours: Mon-Fri: 11:00 am to 6:00 pm, Sat-Sun/Holidays: 11:00 am to 7:00 pm
Entry charges: INR 870, INR 1070 on weekends and holidays; for more details, check the website.
Suggested Read: 7 Top Yoga Retreats In Bangalore That Will Help You Align Your Chakras In 2019
5. Gaming Cafes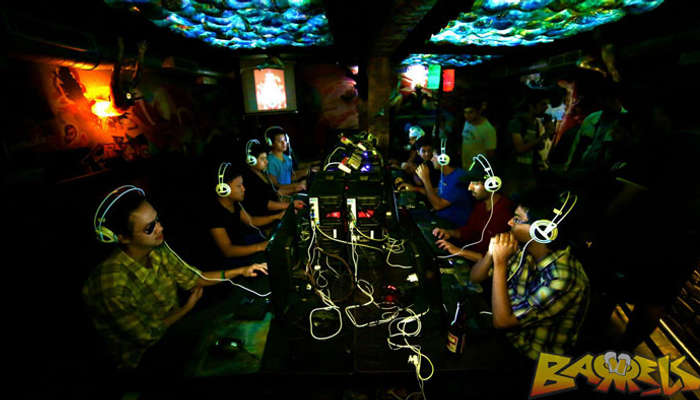 The Silicon Valley of Bangalore is not just about its IT hubs. The streets full of gaming cafes that happens to be one of the fun things to do in Bangalore and adds much value to the name. A day out at any of these gaming places in Bangalore will make you live all the virtual realities that you have ever wondered about.
Must Try: League of extraordinary Gamers, Indiranagar, Bangalore
Suggested Read: 8 National Parks Near Bangalore: Plan Their Exploration For A Date With Nature
6. Go Karting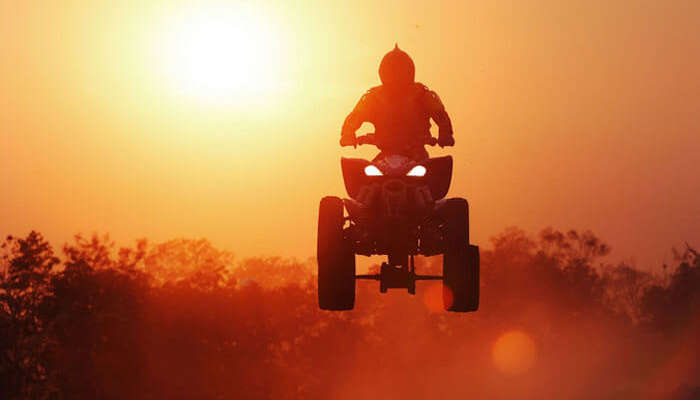 Want to try your hand at some of the fun activities in Bangalore? Time to let go off the smooth roads that Bangalore boasts of and hit some real off road biking. Go go karting at some of the challenging tracks at Speedway India and be the 'dude' you always wanted to be.
Tariff: Starts from INR 250
Suggested Read: 15 Most Popular Temples In Bangalore To Visit For A Spiritual Retreat
7. Caving At Anthargange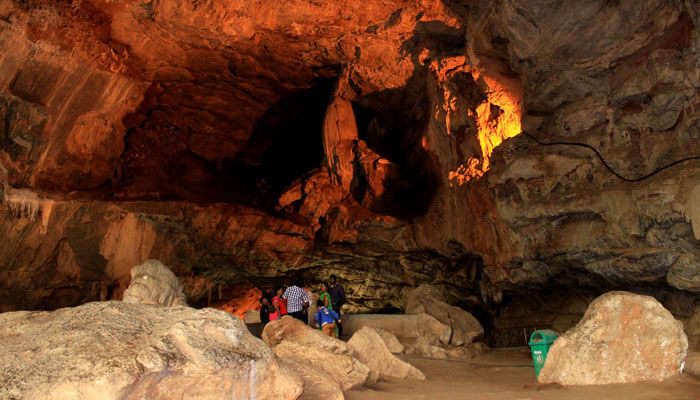 Around 70 KMs from Bangalore lie the rocky ranges of Anthargange. Trekking to the top (4 KMs) of the hills through the nocturnal sights under the panoramic night sky is a thrill full bounty.
Quick Tip: Start trekking at midnight and reach the top while the sun paints the horizon.
Suggested Read: 36 Fabulous Places To See In A Day Around Bangalore In 2020!

8. Bangalore Turf Club Horse Racing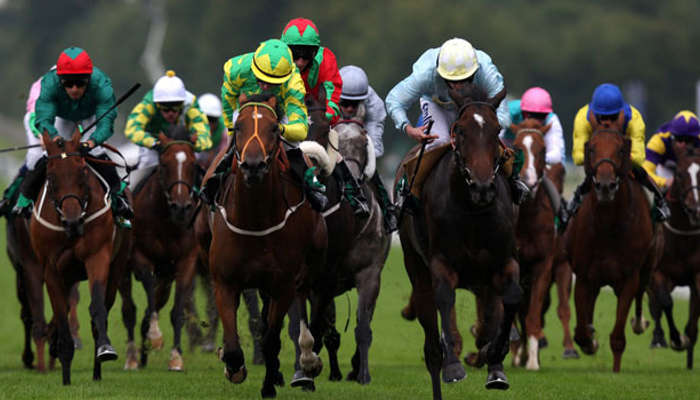 Need more fun places in Bangalore? Stay assured that one will never fall short of plans when it comes to exploring the most happening places in Bangalore. Plan a day out to watch the magnificent horses race at the Bangalore Turf Club. Bet on your instincts and who knows what? Watch the website of the club. to stay updated with the fixtures and timings.
Suggested Read: 10 Top Things To Do In Bangalore That You Must Tick Off Your Bucket List
9. Snow City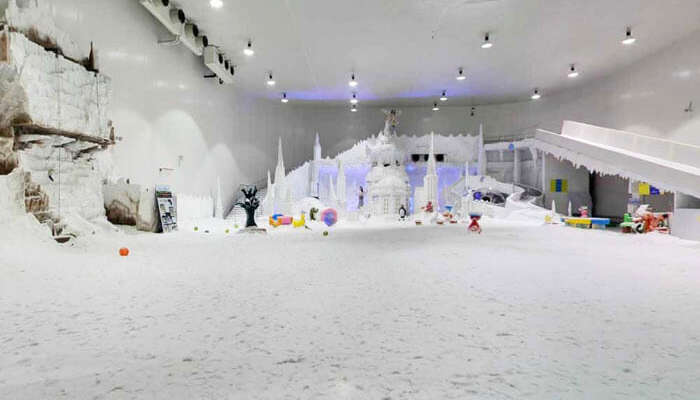 Looking for fun things to do in Bangalore? Fancy snow in the middle of all the hustle of the city and this place has got Bangalore snowing. Explore the so called 'winter wonderland' of the city and chill among the chills of -5 degree celsius.
Entry charges: Start from INR 450, for further details contact their website.
Suggested Read: 15 Picture-Perfect Pre-Wedding Photoshoot Locations In Bangalore In 2020
10. Cafés, Clubs & Pubs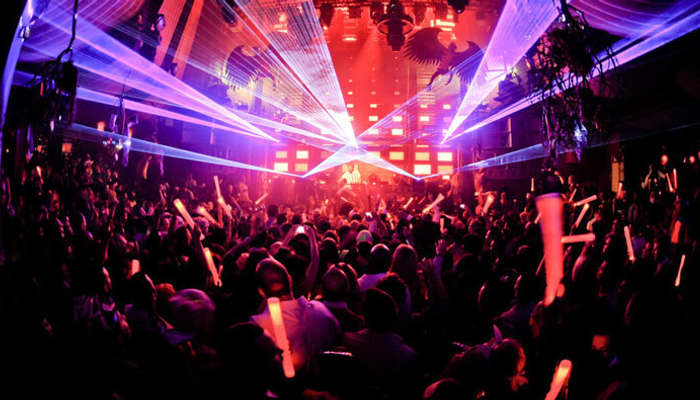 Partying nonstop is one of the most fun things to do in Bangalore that has no ending. Beer-some breweries, scintillating cafes and livewire clubs and pubs — name it and Bangalore has it all. Spend some time at one of the coolest breweries in India – Toit in Indranagar and taste some in house brewed drinks. Witness the magic of Counter Culture Concerts while you are partying at one of the best night clubs in Bangalore.
Must Try spots for foodies: V V Puram Food Street, Central Tiffin Room, Khan Saheb Grills and Rolls, Fava Restaurant, Aloro Restaurant, Military Hotels
Can't Miss Clubs: Skyye on V M Road, Loft 38 in Indranagar, Hard Rock Café on St. Marks road, Sutra in Sheshadripuram
Further Read: 20 Monsoon Getaways Near Bangalore One Must Visit For A Scenic Escape In 2019!
From being called as Air Conditioned City to the City of Gardens, Bangalore hosts a myriad number of eatouts, pubs, shopping malls and adventures. What else do You need? From virtual gaming to actual caving through the snows, we tried compiling a list for fun places and fun things to do in Bangalore. Have You experienced any of the above? If yes do let us know. If no, you better do it now and plan a vacation to Bangalore this year.
Frequently Asked Questions About Bangalore
Q. Which is the most beautiful place in Bangalore?
A. There are plenty of beautiful places in Bangalore that you can explore with your friends and family. Some of these are Lal Bagh, Tipu Sultan Palace, Brigade Road, Cubbon Park, Bannerghatta National Park, Vidhana Soudha, Bangalore Palace, and Innovative Film City amongst others.
Q. Where can I go for weekend in Bangalore?
A. Bangalore has some amazing places nearby where you can go for a weekend getaway. From beaches, hills, ancient ruins, to famous pilgrimage sites, you have no dearth of options when it comes to picking great weekend getaway destinations near Bangalore. Some of the best places for a weekend getaway or a day trip from Bangalore include Pondicherry (357 km), Kabini (211 km), Mysore (145 km), Hampi (367 km), Masinagudi (245 km), Dandeli (460 km), Nandi Hills (61 km), and many more.
Q. Is Bangalore safe?
A. Bangalore is a relatively safe city in India where you would not encounter or hear of incidents involving organized crime. It's a quite liberal city in terms of its attitude as compared to various other Indian cities. This is why you'll always find that women and minorities are better treated here than anywhere else, and there'll be less staring and letching here as compared to many infamous North Indian cities. However, one should always be careful with their belongings, no matter where they are in the world, as thieves and pickpockets can be found in any place and around any tourist site.
Q. Where can I go alone in Bangalore?
A. Since this city is absolutely safe to explore, one can visit plenty of places solo. Whether you're an independent female traveler or a male backpacker, there are many tourist attractions in the city that you can venture off to without a worry in the world. If you're on your own, you can visit places like Bangalore Palace, Cubbon Park, Lal Bagh, Innovative Film City, Jawaharlal Nehru Planetarium, Tipu Sultan's Summer Palace, Bangalore Aquarium, Lumbini Gardens, HAL Aerospace Museum, St. Mary's Basilica Bangalore, Sankey Tank, and National Gallery Of Modern Art. You can also visit the many temples in Bangalore like ISKCON Temple, Bull Temple, and Shiva Temple.
Q. Where can I go at night in Bangalore?
A. You will find many places in Bangalore to hang out at night. From restaurants, dhabas, bars, clubs, to entertainment venues, there are all sorts of options you can explore here after sunset. Some of the best ones are Biryani Knights, VV Puram Street, Cubbon Pavilion, Richie Rich, 1st A Cross Road, Rasta Cafe, Coconut Grove, UB City Mall, Commercial Street, Innovative Film City, Jawaharlal Nehru Planetarium, and Indira Gandhi Musical Fountain Park. some of the best clubs and bars in Bangalore include CLOUDNYN, Indigo XP, and Skyye.
Q. What can couples do in Bangalore?
A. Bangalore has many romantic avenues where couples can spend some time together. Some of the most romantic places in Bangalore include the Lal Bagh Botanical Garden, Cubbon Park, Bannerghatta National Park, Lumbini Gardens, Bangalore Palace, Nandi Hills, Ulsoor Lake, Thattekere Lake, Sankey Tank, and more.
Q. What food is famous in Bangalore?

A. If you are planning a visit to Bangalore then you must not miss out on Idli, Sambhar, Vada, and Dosa as they are some of the most famous dishes in the city.
Q. What sweet is famous in Bangalore?

A. The most famous sweet in Banglore is Mysore Paak that no one can afford to miss.
Q. Which is the most beautiful place in Bangalore?

A. Some of the most beautiful places in Bangalore are Chola Temples, Bangalore Palace, Lalbagh Botanical Garden, and Cubbon Park.
Q. How can I have fun in Bangalore?

A. If you are looking for some fun activities in Bangalore then you can explore the top tourist places, opt for go-karting, go to an amusement park, and visit the Snow City.
---
Looking To Book A Holiday Package?
---
People Also Read:
Fun Places In Delhi Fun Places In Pune Fun Places In Chennai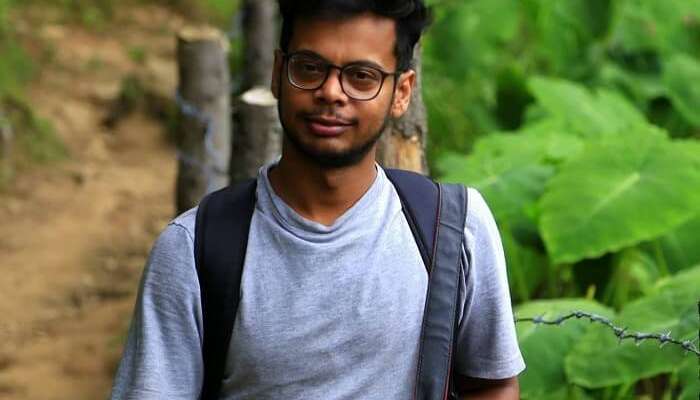 Comments
comments