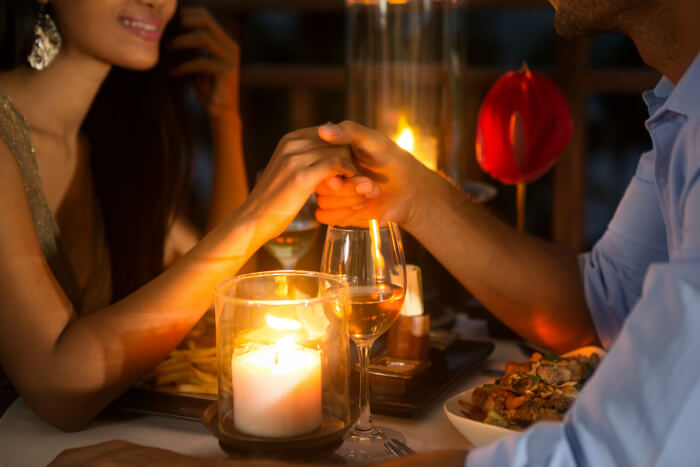 Rich with abundant getaways for couples, Bangalore has moved beyond the conventional concepts of romance in malls and…ahem…hotel rooms. Against all expectations and stereotypes, this most happening metro of the country offers an endless plethora of enchanting venues laden with the goodness of nature and utterly romantic views, all tucked away in secluded corners. For couples who wish to feel the keen sting of love, Bangalore is the right place to be…
Willing to let your beloved know how much you love them? Make sure to venture off to all these romantic places in & around Bangalore with your partner at least once in your life.
What are the romantic places around Bangalore in winter?
1. Lumbini Gardens: Engage in fun activities to strengthen your love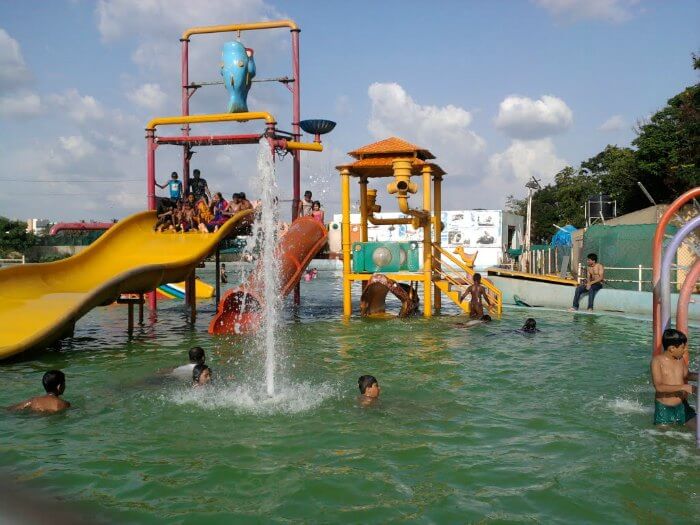 Image Source
Drenched in a sublime weather and housed in an awesome location, Lumbini Gardens is one of the most frequented romantic places in Bangalore. With an eco-friendly boating park, an enormous artificial beach, and an assortment of rides, there's no end to the amount of fun you can have here with your partner. Enjoy the enormous range of activities and let the awesome weather bring you closer at one of the most splendid places to visit in Bangalore for couples.
Location: The banks of Nagawara Lake, Outer Ring Road, Hebbal
2. Bangalore Palace: Take your princess on a fairy-tale carriage ride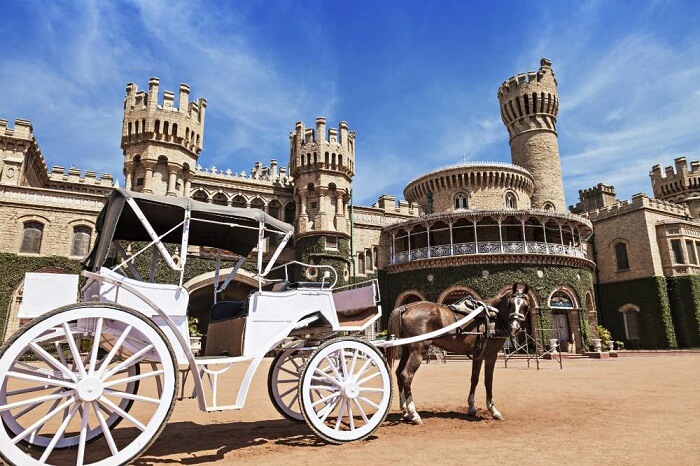 Image Source
The Bangalore Palace is not just an epitome of grandeur and elegance, but also of love and romance. A replica of the royal British Palace in Berkshire, the castle has ballrooms, sprawling grounds, and a royal architecture complete with gothic windows, towering turrets and creeping ivory. It is the perfect place for a regal and rather unconventional date with your maiden, which is why it is counted among the romantic places in Bangalore. The two of you could either take a walk down the expansive gardens, explore the grand corridors together, or ride the Royal Carriage Horse that shall make you feel like the kings and queens of old. Your better half will surely never forget this royal date with her prince!
Location: Palace Rd, Vasanth Nagar, Bangalore
Timings: 10 am to 5:30 pm
3. Sakleshpur: Camp under the starlit sky…and at the secluded riverside!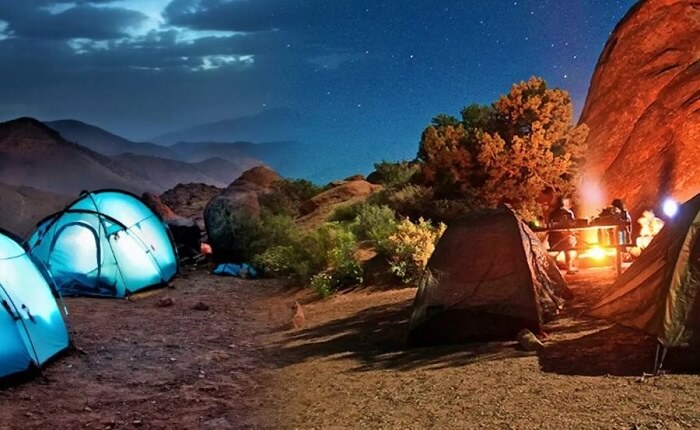 Must Read: Best Homestays In Sakleshpur For Bangaloreans To Get A Slice Of Country Life
Looking for some dramatic, off-the-beaten-track experiences for your date? Riverside Camping in Sakleshpur is the perfect answer! While camping on the banks of river Cauvery, you and your partner can go for a spot of boating or coracle ride on the river, try thrilling adventure sports like zip lining and swimming, embark on a light trek to spot the wilderness around, or simply just relax in your tent with the sweet sounds of the river trickling by. One should ideally visit during late winter or spring when the place is in full bloom. It is undoubtedly the best place in Bangalore for couples seeking an undisturbed avenue away from the chaos of metro life. With nothing but pure natural beauty around and your lover by your side, the entire experience is sure to be magical!
Distance from Bangalore City: 221 km
Time Taken: 3 hours 50 mins via NH75

4. Lalbagh Botanical Garden: Let your love affair bloom under nature's blessings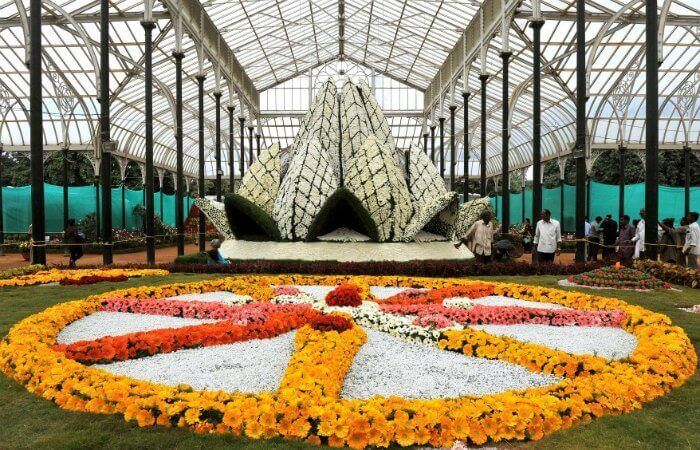 Image Source
Famous for its glass house which holds an yearly flower show, Lal Bagh houses India's biggest collection of tropical plants, apart from an aquarium and a lake. Lal Bagh Botanical Garden in Bangalore is an epitome of natural beauty and serenity, a complete contrast to the noisy and crowded metropolitan it is situated in. It is the perfect setting to spend some quality time with your partner. Stroll down the greenscapes of the garden with your date and explore its vibrant floral wonders, hand in hand.
Location: Lalbagh, Bangalore
Best Time to Visit: 26th January and 15th August every year, when the garden hosts its annual flower show.
5. Bannerghatta National Park: Take your lover on a romantic safari in the wild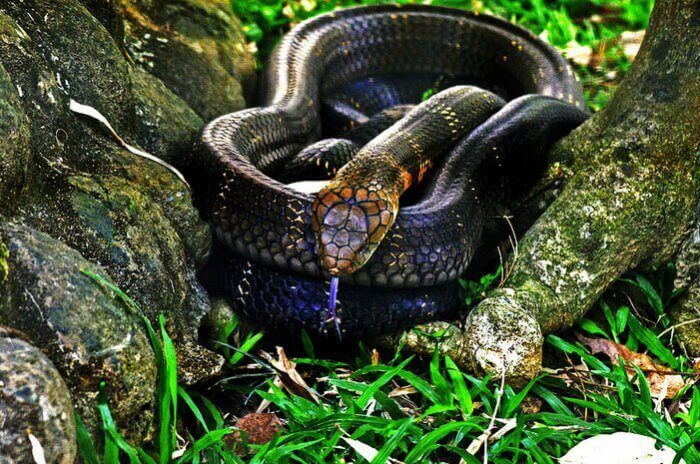 Image Source
The Bannerghatta National Park is fabulous package of a lot of sightseeing options and activities all in one place. With a vivid zoo, a pet corner, an animal rescue centre, a beautiful butterfly enclosure, an aquarium, a snake house, a safari park, an ancient temple, and apt spots for trekking, the park offers a lot more than most other nature and wildlife parks in the country. Take your sweetheart on an enriching safari tour into one of the best romantic places in Bangalore and let him/her experience the magic of the wild.
Distance from Bangalore City: 43 km
Time Taken: 1 hour 22 mins

6. Ulsoor Lake: Set off to the lake for a romantic picnic and boat ride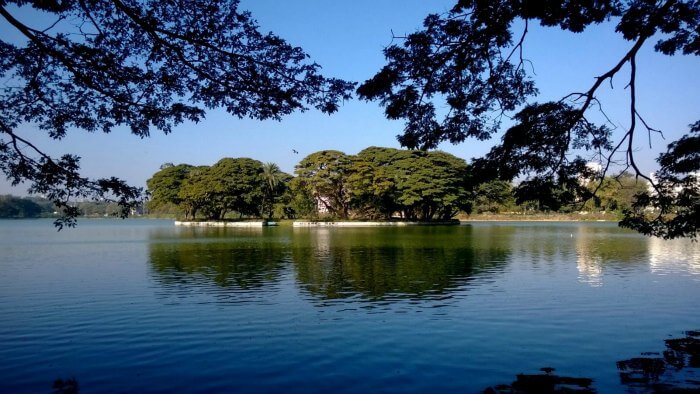 Image Source
Lookinf for the best place to celebrate birthday in Bangalore for couples? There can't be any better than this! Dotted with small picturesque islands, Ulsoor Lake is a pure fascination for tourists, majorly couples. Ulsoor houses a number of attractions like a recreational complex, the largest Gurudwara in Bangalore, a temple dedicated to Subbaraya, & the Kensington Park, courtesy which it is famous as one of the most romantic places in Bangalore for couples. Take your inamorata on a romantic boat ride down the magnificent lake and let her fall for you all over again…
Location: Ulsoor
Tip: You two can also go for a refreshing swim in the recreational centre near the lake.
Suggested Read: 10 Romantic Resorts Around Bangalore For The Super Busy Love Birds
7. Cubbon Park: Stroll about in this paradise, hand in hand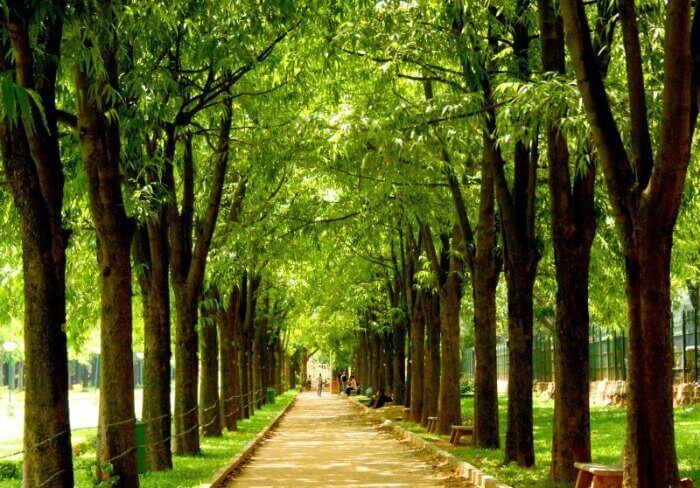 Image Source
The Cubbon Park is a phenomenal contributor to Bangalore's 'Garden City' tag. One of the best places to visit in Bangalore for couples, the garden is an absolute paradise with its vibrant blossom beds, shady groves and blooming trees. Embark on a romantic walk down this fairy land with your love interest under the sparkling moonlight.
Location: Kasturba Road, Sampangi Rama Nagar
Timings: 6 am to 6 pm
Tip: Visit on a weekday to avoid the suffocating crowd
What are the romantic places in Bangalore in summer?
8. Nandi Hills: Indulge in an adrenaline pumped romance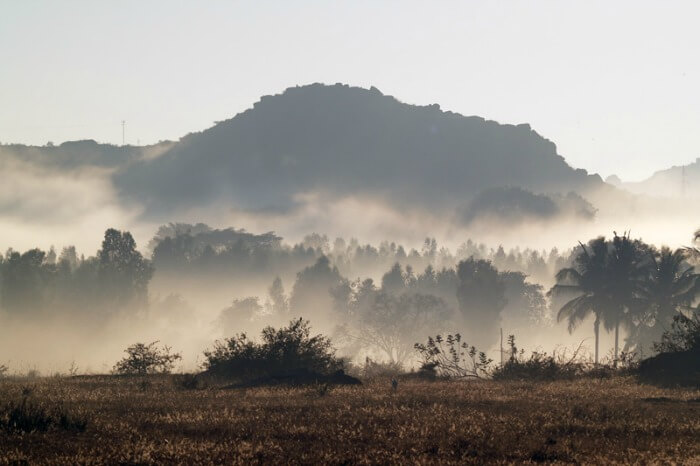 Image Source
What better a place for romance than one of the best monsoon getaways near Bangalore, one that has all the goodness of nature gift-wrapped in green foliage. Nandi is accredited for being one of the most romantic places around Bangalore courtesy its enchanting hills, pristine lakes, majestic forts and divine temples, making it worth a rejuvenating road trip from Bangalore. Couples can enjoy the stunning views of the Palar, Pennar and Arkavathi waterways that starts from here or have an adventure fuelled date by engaging in activities like paragliding.
Distance from Bangalore City: 61 km
Time Taken: 1 hour 28 mins


Tip: Leave the premises before sunset to avoid a nasty encounter with dacoits.
9. Grover Vineyard: Take a walk down those dreamy wine orchards with your partner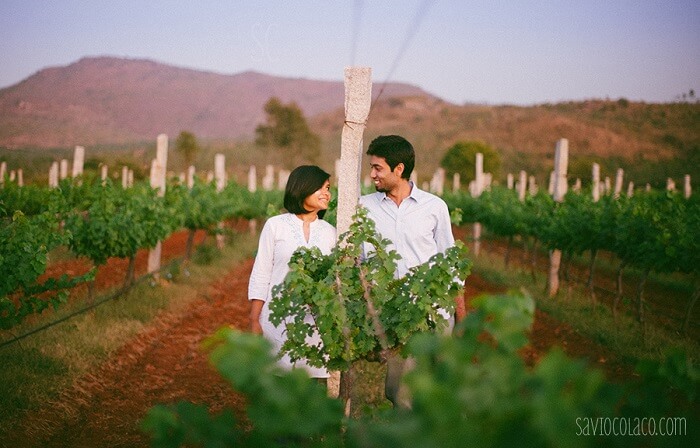 Image Source
A date isn't a date without wine! And what better place to have that than the beautiful vineyards of Bangalore! The harvesting season from February to April, when the vineyard is ablaze with colour and blooming with fresh, juicy grapes, is the perfect time for couples to visit the Grover Zampa Vineyards in Bangalore. Whether you indulge in a hearty tasting session of the finest of wine, or simply choose to walk down the picturesque orchards holding your beloved's hand, a date here at one of the best dating places in Bangalore will be nothing less than heavenly.
Location: Grover Zampa, Bangalore
10. Sankey Tank: Witness magical sights of nature's bounty together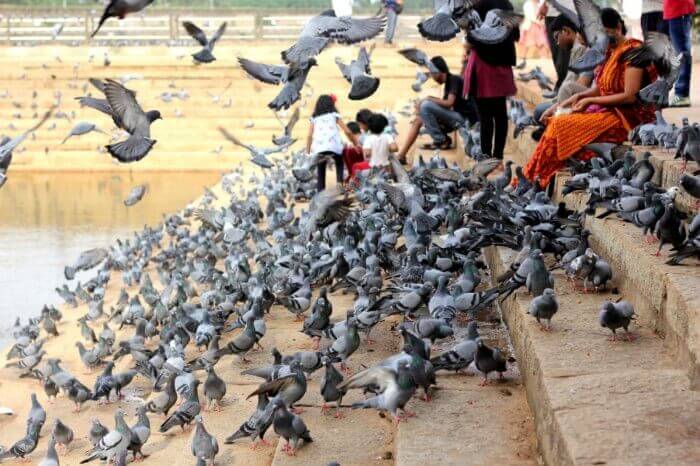 Image Source
Sankey Tank is a man made lake with a picturesque garden and swimming pool beside it located in western Bangalore and is regarded as one of the most popular hangout places in bangalore for couples. The plethora of migratory birds that flock to this place during winters, the shades of the water in the lake, & the pretty natural surroundings, are a sight couples love to indulge in together.
Location: The suburbs of Malleshwaram, Vyalikaval and Sadashiva Nagar
Timings: 6 am to 8 pm
11. Thattekere Lake: Explore this completely secluded and ridiculously romantic avenue together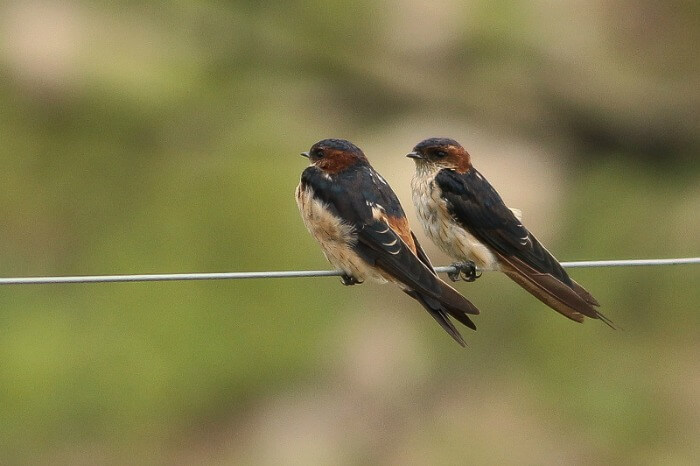 Suggested Read: 10 Hill Stations Near Bangalore For The Summer Of 2017
Thattekere is a lesser explored, yet a mesmerising scenic location a short distance away from Bangalore beyond Bannerghatta National Park that serves as the best place to celebrate birthday in Bangalore for couples with a picnic at the banks. The huge circular plate like lake is also home to a lot of bird species like lapwings, bee eaters, kites, storks and kingfishers, owing to its marshy, secluded location and serenity. Apart from the gorgeous landscape, the 1 km trek upto the lake itself is very rejuvenating and romantic, making this place one of the most romantic places around bangalore. Take a romantic early-morning walk upto the lake with your special someone and let the colours of the beautiful sunrise add colours to your love life.
Distance from Bangalore City: 59 km
Time Taken: 1 hour 35 mins


Tip: Carry adequate equipments for bird watching and/or bird photography
What are the romantic places around Bangalore in monsoon?
12. Thottikallu Falls: Take a sensuous dip in a waterfall hidden from the world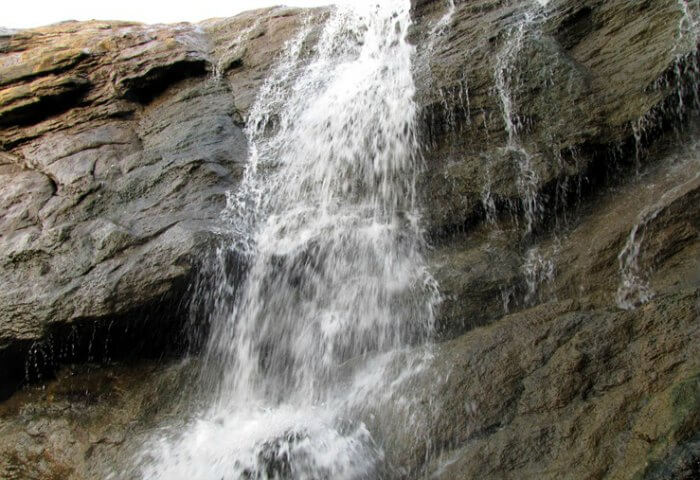 Image Source
Thottikallu Falls, popularly known as TK Falls, is a picturesque and completely secluded waterfall near Bangalore away from the hustle and bustle of the city. The best time to visit TK Falls is just after monsoons, when the places is fresh, blooming, and the water is cascading down the artistically placed rocks in full force. The rains turn the place into one of the dreamiest romantic places in Bangalore for couples. Take a romantic bath under the waterfall with your significant other and let the water spark intimacy and sensuality between the two of you.
Distance from Bangalore City: 25 km
Time Taken: 1 hour 11 mins

13. Hebbal Lake: Watch the magnificent hues of the sunrise…together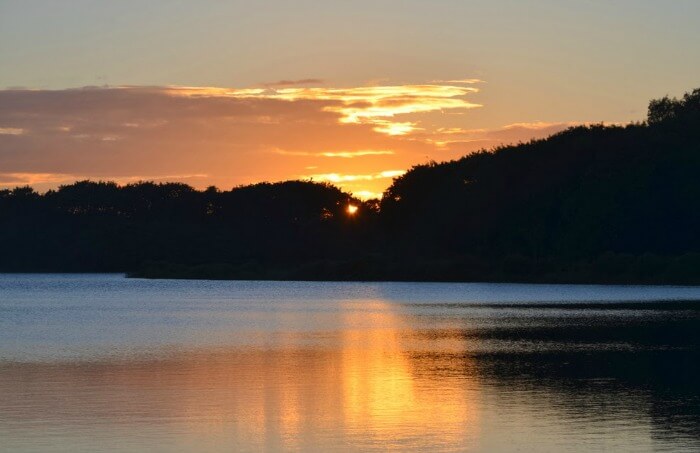 Image Source
Hebbal Lake is a paradise for bird watchers as it houses a great variety of birds. Though only a small part of this place is open to public, the astounding scenic beauty of the lake, the surrounding trees with an assortment of the most interesting bird species, and the breathtaking views of the sunrise make up for it. It is best to visit the place in monsoons, since it dries up in summers. Hebbal Lake is among those romantic places in Bangalore where you can simply sit on the banks of the quaint lake with your better half and watch the rising sun in the sky…or merely seek it in each other's eyes!
Distance from Bangalore City: 12 km
Time Taken: 40 mins

14. Muthyalamaduvu: Take a trip to the falls for a passionate shower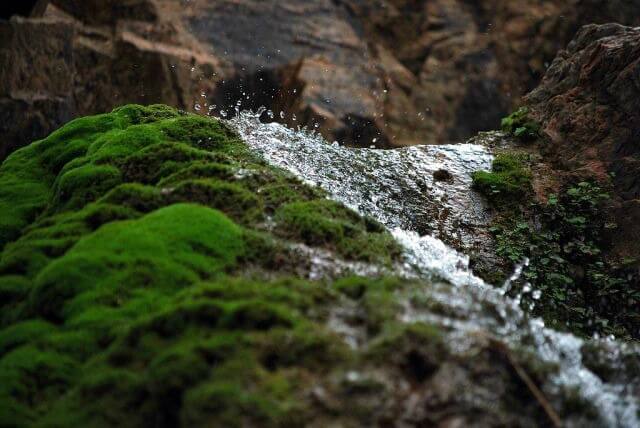 Image Source
Also known as Pearl Valley, Muthyalamaduvu houses the most popular waterfall of Karnataka that gushes down from an astounding height of 92 metres and forms thin jets of water at the bottom which look like string of pearls. Though one can visit this place in the monsoons itself, tt is best to visit right after monsoons, between August and November, for the best of natural beauty and access to the waterfall. Overlooking beautiful mountain ranges, Muthyalamaduvu allows couples to take a passionate dip in its cool aqua and get drenched in its ecstasy.
Distance from Bangalore City: 41 km
Time Taken: 1 hour 33 mins

Suggested Read: 10 Picture-Perfect Pre-Wedding Photoshoot Locations In Bangalore
What are the romantic experiences for couples in Bangalore?
15. Spa therapy: Pamper yourselves to a state of nirvana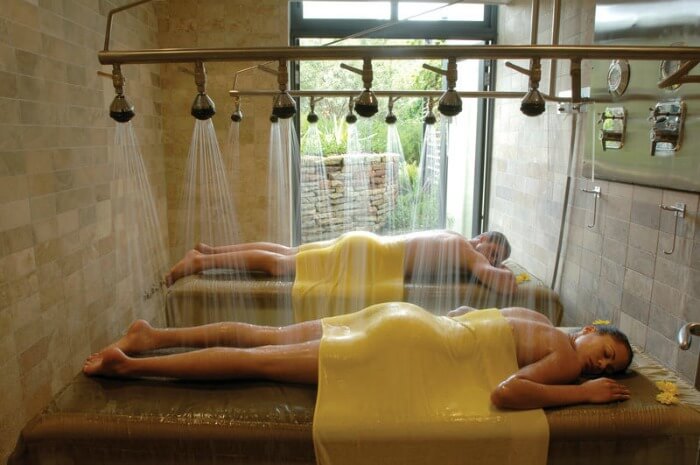 Image Source
For all those couples whose idea of a perfect romantic outing involves indulging in a refreshing session of Spa, Angsana Spa is the place to be. This sprawling landscape of lush lawns and pools of water is part of the Angsana Oasis Spa and Resort. Offering a blend of self-healing therapies, ayurveda, yoga, meditation, gym, steam, sauna, Jacuzzi, and even a beauty salon, this place is a charming temple of rejuvenation and wellness in itself. Providing everything from nutrient-rich scrubs and deep-oil massages to healing treatments and customised packages, Angsana is without a doubt among the most romantic places in bangalore for couples which shall spoil you lovebirds for life.
Location>: Angsana Oasis Spa & Resort
Distance From Bangalore City: 28 km
Time Taken: 1 hour


Website | TripAdvisor Reviews
16. Hot Air balloon ride: Add a dash of adventure to your casket of romance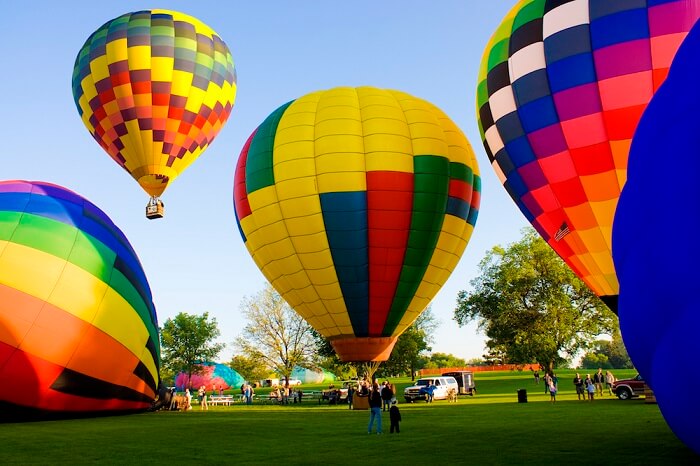 Image Source
How about a floating date to woo your beloved? Surprise your lover with a delightful hot air balloon ride over the expansive landscapes of Bangalore. There are many centres for adventure tourism in Bangalore that provide opportunities for hot air ballooning. Apt for all those daring couples out there, hot air ballooning definitely beats all those cliched dating places in Bangalore. Embark on this stimulating experience and watch how your romantic endeavour in the sky strengthens your ties of love and companionship.
Location: Jakkur Airfield
Organised By: Adventure Tours India and Aero Adventures (Phone: 966395997)
Suggested Read: You Don't Need To Skip Office To Visit These 10 Amazing Places Near Bangalore
17. Milk Bath for couples: Rejuvenate your senses with a sensuous dip!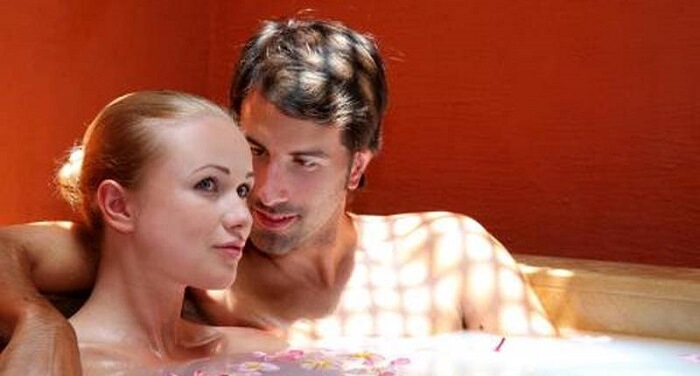 Image Source
Pamper yourself and your significant other from head to toe with a rejuvenating, arousing milk bath for couples. The bathtub filled with milk, honey, and rose petals will not only nourish your skin, but also provide you quality time with your partner through the most luxurious experience ever. Book a stay at the opulent Golden Palms Resort and Spa where the most hospitable staff will greet you two with a welcome drink, followed by a grand dinner at Café Solaire and the refreshing bath session. Renowned as one of the most romantic places in Bangalore for dinner and Milk Bath, this once-in-a-lifetime experience will be etched in your memories forever!
Location: Golden Palms Resort and Spa, Golden Palms Avenue, Bangalore
Website | TripAdvisor Reviews
18. Couples Cooking Session: Together, whip up a bowl or two of unconditional love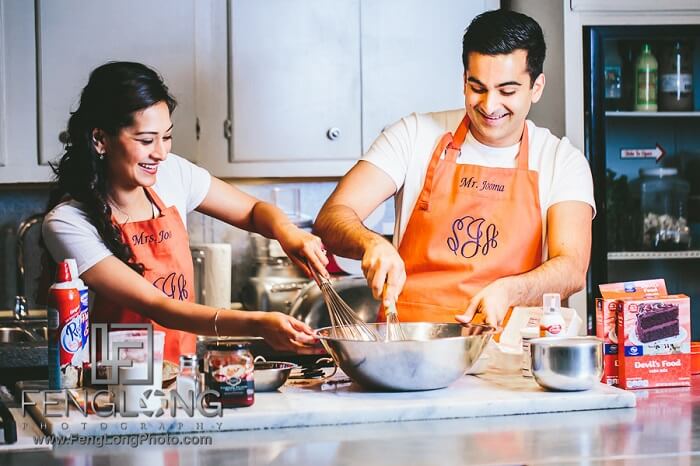 Image Source
Looking for the best ways to woo your maiden? How about something that portrays you as an ideal husband who believes in sharing responsibilities? That said, bring your partner to The Slurp Studio for the ultimate surprise of her life! Here, engage in an exciting couple cooking session and whisk her off her feet with your cooking skills. This cooking studio-cum-restaurant is among the most creatively romantic places in Bangalore where couples can engage in session or two of cooking and prepare delish culinary delights with their partner, helping them bond through the laughter and competition, and enlivening their chemistry. The joyful moments you share here with your beau will make up for the most cherishable memories of your lives.
Location: Cooking With Shruti, The Slurp Studio, Indiranagar, Bangalore
Timings: 11 am to 10 pm
19. A Pottery Lesson: Create in the moist clay your very own token of love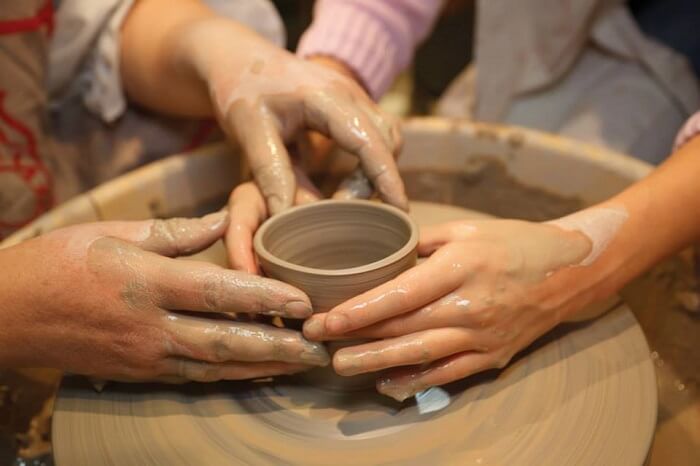 Image Source
Picture yourselves and your lover's intertwined hands working on wet clay, moulding a beautiful piece of art to perfection. Feels incredibly romantic, doesn't it? Clay Station Art Studio in Bangalore lets you and your amour indulge in this most sensuous and unforgettable experience of your lives. No wonder it is regarded as one of the best places in Bangalore for couples seeking unusually romantic experiences.
Location: Clay Station Art Studios Pvt Ltd, Sector-6, Bangalore
Timings: 10:30 am to 1:30 pm and 3 pm to 6 pm (Monday closed)
Website
20. Stargazing: Wish upon those pretty stars while sitting beside your own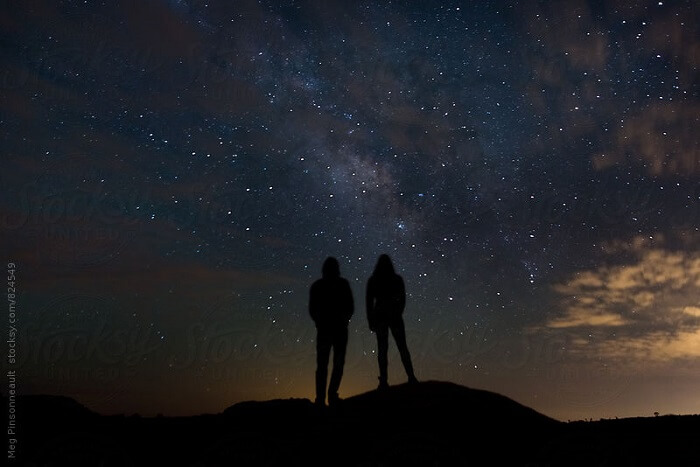 Image Source
Spend an evening with your beau gazing at the star-strewn skies at the Jawaharlal Nehru Planetarium and you will relish the moments for the rest of your lives. It's the perfect way to steal some precious time with your lover. Other than kids and astronomy enthusiasts, the Bangalore Planetarium is one of the most inexpensive and romantic places in Bangalore where couples can simply sit back and relax under the midnight sky. The JLN Planetariam is among the best places to visit in Bangalore for couples for a rich stargazing experience.
Location: Jawaharlal Nehru Planetarium, Sri T. Choudaiah Road, Bangalore
Timings: 10 am to 5:30 pm (Monday closed)
Website
What are the romantic dinner places in Bangalore?
21. Sky Lounge: Dine with your amour in a rich, lavish setting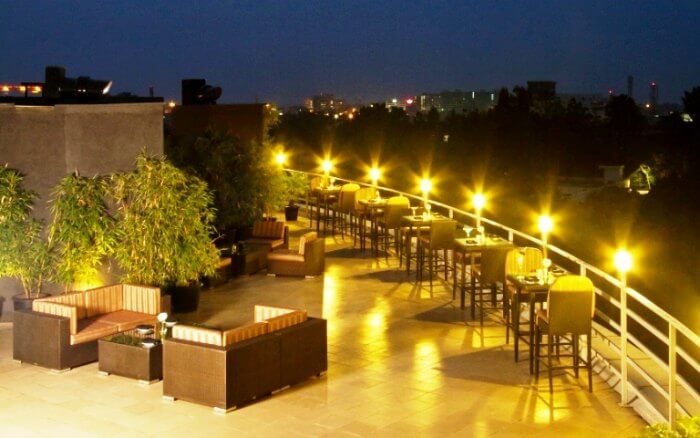 Image Source
Sky Lounge is located on the rooftop of the 5 star Svenska Design Hotel famous for its architecture and luxurious outlook complete with a glamorous pool, eye warming green views, & a unique outdoor rustic setting. Enjoy live DJ music and dance the night away with your lady-love in one of the finest romantic dinner places in Bangalore.
Location: Svenska Design Hotel, Wipro Avenue
Timings: 6 pm to 11 pm
Also Read: Street Food In Bangalore: 15 Delicacies You Can't Miss
22. Grasshopper: Pamper your better half over a scrumptious meal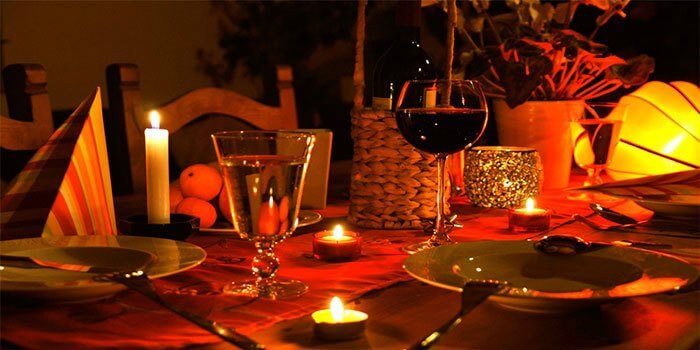 Image Source
Offering a breathtakingly romantic setting that transports you into another world altogether, Grasshopper is a unique fusion of the most delicious cuisines, a serene environment and personalised service. The best part about this restaurant is that it is set in a farm, owing which it offers a fabulous experience to visitors and is thus a great choice when it comes to picking the best dating places in bangalore. Don't miss out on this place if you wish to let your beloved experience fine dining in Bangalore. In fact, Grasshopper makes up for the best place to celebrate birthday in Bangalore for couples owin to its mesmerising ambience and facilities.
Location: Bannerghatta Road
Must Try: The special Seven Course Meal
23. Taj West End: Woo your better half with a romantic candlelight dinner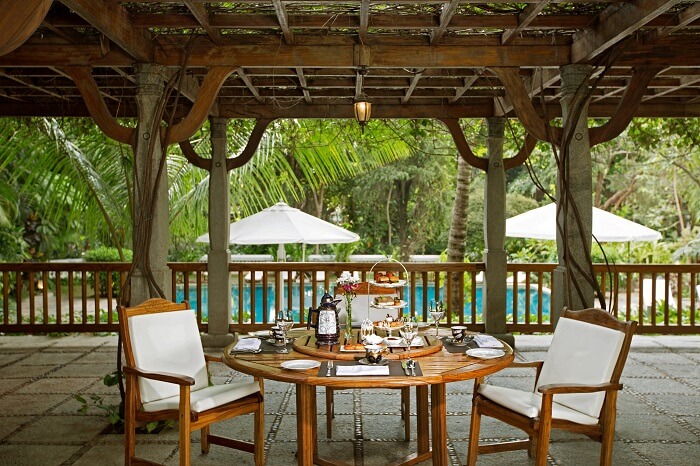 Image Source
You think candlelit dinners are a thing of the past? We beg to differ. Romance never goes out of style, and it is still one of the best things you can do to surprise your lady! Rekindle the romance on a luxurious candlelit dinner with your better half while catching up on some wonderful memories. Treat your partner to the bewitching ambiance of Taj West End and relish the most lip-smacking flavours while overlooking gorgeous tulip flower beds from your private dining booth at the Blue Ginger Hotel. If a fantasy-filled dinner experience at this epitome of romance and luxury doesn't whisk your maiden off her feet, we don't know what will!
Location: Taj West End, Race Course Rd, Bangalore
Timings: 12:30 pm to 3 pm and 7:30 pm to 11 pm
Website | TripAdvisor Reviews
24. 735: Enjoy a customised rooftop dinner under a star-strewn sky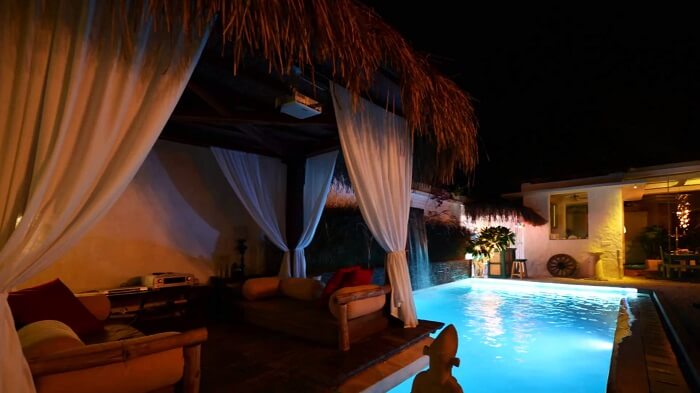 Image Source
Give your significant other the time they deserve by treating them to a lavish dinner experience at a rustic rooftop setting. The specially tailored rooftop dining experience overlooking tranquil vistas of Bangalore is what makes Jade 735 one of the most romantic places in Bangalore for dinner. What could be more romantic than enjoying a hearty, customised meal with your beloved atop a shaded rooftop on a palanquin set up specially to give you and your beau an unforgettable experience.
Location: 735, Jade Garden Phase II, Bangalore
Website | TripAdvisor Reviews
25. The Tao Terraces: Let this charming avenue add rich flavours to your love life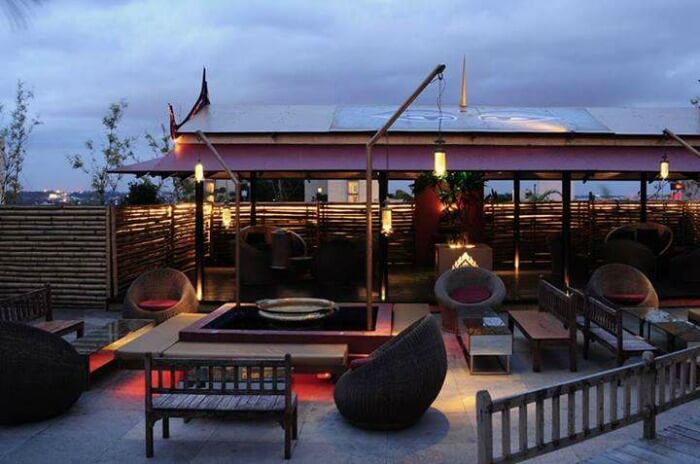 Image Source
The Tao Terraces in Bangalore is among the most popular terrace cafe cum lounge and pan-Asian fine dining restaurant in Bangalore. Owing to its utterly romantic setting and cosy ambience, this posh rooftop cafe is known as one of the most delightfully romantic places in Bangalore for dinner. Get your significant other to Tao Terraces for an unforgettable dining experience and surprise them with a choice of the most delectable cuisines here.
Location: Halasuru, MG Road
So, where in Bangalore would you be cuddling away with your lover first? Let us know in the comments below and don't forget to share this with that special someone.
Further Read: 10 Off-The-Wall Weekend Destinations Which Every Bangalorean Must Try
---
Comments
comments