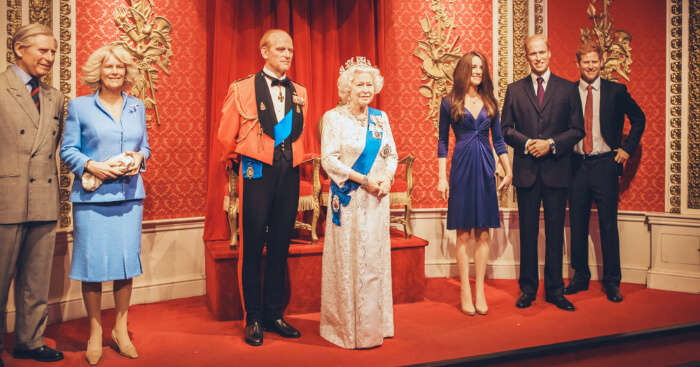 London is one of the most iconic cities of the World. A dreamlike destination for travelers, London is bestowed with huge palaces, cathedrals, churches, castles, parks and beautiful bridges. Located on the banks of River Thames, London reflects history and heritage in its every nook and corner. Among all these edifices, the host of British museums in London impart historical glories, traditions, and ethos of the city at its best, and the prestigious exhibits displayed leave everyone spellbound. اين يلعب راموس
Museums in London one must explore…
1. Museum of London – True reflection of social history of London
Location: 150 London Wall, London EC2Y 5HN, UK
Museum of London is a prestigious landmark that exhibits the gorgeous history of England in ancient, medieval to modern era. Out of all, this is perhaps the most famous museums in London, located on the London Wall, close to St. Paul's Cathedral. Exhibiting more than 6 million objects, displayed in various galleries like Ancient London, Medieval London, Expanding City, War Period, World City and The London Cauldron, one of the free museums in London attracts tourists of all kinds, especially history buffs and archaeology experts.
Key features: Roman coins, crowns, armors, swords and paintings and inscriptions depicting Civil War, London Fire, Alexander McQueen's collection, an art deco lift from Selfridges department store, the foreboding wooden interior of the Wellclose debtors prison cell and reconstruction of Georgian pleasure gardens.
Museum of London opening times: 10:00 am to 6:00 pm
Entrance charge: Entry to the museum is free. You can take guided walks within the museum which starts from £8.50/person.
2. Natural History Museum – Evolution and history of mankind
Location: Cromwell Rd, Kensington, London SW7 5BD, UK
Next in the list is Natural History Museum, undoubtedly one of the largest museums in London. This is the living example of the evolution of life, their development, genetic history and various adaptation stages. Be it skeletons of extinct animals, a rare fossil, age-old human skull or casts and casts of rocks and minerals; Natural History Museum has an impressive collection and conducts exhibitions, science conferences, and seminars to impart knowledge on the history of mankind.
Key features: Dodo fossil, Dinosaur skeletons, residues of Vesuvius eruption, Welcome Stranger- the largest chunk of gold found on Earth and a cup made of a human skull.
Opening hours: 10:00 am to 5:50 pm
Entrance charge: Free
Must Read: London Nightlife: 15 Exhilarating Experiences For A Night Out In The City
3. Victoria and Albert Museum – A great portrayal of art and design
Location: Cromwell Rd, Knightsbridge, London SW7 2RL, UK
Sprawling over 13 acres of land and exhibiting more than 145 galleries; Victoria and Albert Museum has maintained a significant place in the league of famous museums in London, England. Founded in 1852 and named after Queen Victoria and Prince Albert, this museum boasts of 2.3 million objects related to fashion, architecture, textile, photography, jewelry, sculpture, painting and books.
Key features: Adrabil Carpet, Rock Crystal Ewer, Chinese lacquerware table, porcelain, ceramic and glass items and manuscripts of famous artists of the World.
Opening hours: 10:00 am to 5:45 pm
Entrance charge: Free
Book Europe Packages with TravelTriangle
4. British Museum – To experience the interesting history of mankind
Location: Great Russell St, Bloomsbury, London WC1B 3DG, UK
British Museum is one of the most popular and interesting museums to visit in London, showcasing more than 13 million artifacts of human history, art, and culture. Artifacts and objects from Babylon, China, Assyria and various parts of Europe, displayed here, leave people fascinated and awestruck. Add this to your itinerary since it is one of the museums located in Central London.
Key features: Mummy of Katabet, Elgin Marbles from Parthenon, Assyrian Lion Hunt reliefs, Oxus Treasure, The Rosetta Stone and Samurai armor.
Opening hours: 10:00 am to 5:30 pm
Entrance charge: INR 800/person
Suggested Read: London vs Paris: Which City Would You Prefer For A Fancy Holiday?
5. Madame Tussauds – Meet your favourite super star
Suggested Read: 10 Free Things To Do In London We Bet You Never Knew!
Location: Marylebone Rd, Marylebone, London NW1 5LR, UK
Time for some fun and frolic? Head to Madame Tussauds and spend some thrilling time there. This is the only wax museum in London and one of the most famous wax museums in the World, where life-size wax statues of your favorite celebrities and characters are displayed. The statues are made with utmost precision and look as real as one can imagine. Moreover, there is a special zone, dedicated to superheroes and imaginative characters like Spiderman, Hulk, Ironman, Superman, and Batman etc. Last but not the least, when you visit this amazing museum, don't forget to click a selfie with your favorite superstar.
Key features: The Queen, Mahatma Gandhi, Beatles, David and Victoria Beckham, Sharukh Khan, Madonna, Sachin Tendulkar, Usain Bolt, Ronaldo, Michael Jackson and the list is endless.
Opening hours: 10 am to 4 pm. On Saturdays and Sundays; the museum opens at 9 am.
Entrance charge: INR 2805/person
6. Museum of Happiness – Just be happy
Location: Arlington House, 220 Arlington Rd, Camden Town, London NW1 7HE, UK
A unique one in the list of must-see museums in London is none other than the Museum of Happiness. This place is as inimitable as it sounds, where people visit to be happy, stay happy and feel happy forever. With a display of activities that promise instant smiles, this one of its kind places attracts tourists of all age groups.
Key features: Game of Gratitude Bingo, Laughter Yoga, Positive Psychology Classes and Meditation for Happiness.
Opening hours: 10:00 am to 4:00 pm
Entrance charge: INR 640/person
Suggested Read: These 20 Best Hotels In London Show Us Why It Is One Of The Classiest Cities In The World
7. Freud Museum – A must-visit attraction in London
Location: 20 Maresfield Gardens, London NW3 5SX, UK
Dedicated to Dr. Sigmund Freud, this museum is definitely an interesting place to see in London. Housed in the residence of this famous psychologist; Freud Museum, which was opened in 1986, showcases his personal collection of books, journals, his notes and manuscripts, his personal furniture and objects of daily use. The study and library are well preserved by Sigmund Freud's successors and his personal collections of antiquities brought from Egypt, Greece, Roman and Asian countries are definitely objects of wonder.
Key features: The couch on which his patients were asked to sit and say whatever came to their mind, is kept at the museum. This method of counseling was termed as a free association technique by the eminent psychologist. The couch was brought from Berggasse 19, Vienna.
Opening hours: 12 noon to 5 pm. The museum is closed on every Tuesday.
Entrance charge: INR 721/person
8. Sherlock Holmes Museum – Where fiction comes live
Suggested Read: London Nightlife: 15 Exhilarating Experiences For A Night Out In The City
Location: 221b Baker St, Marylebone, London NW1 6XE, UK
If you are fond of detective novels and fictions, then you can't miss the Sherlock Holmes Museum in London, at any cost. IT is believed that the detective character created by Sir Arthur Canon Doyle, resided in this residence of 221 B Baker Street. Sherlock Holmes Society of England, a non-profit organization had restored this place and renovated this as a museum, featuring objects and items used by Mr Holmes and his friend Dr. Watson in various fictions. It is one of the small museums in London h
Key features: Hat, pipe, books, couch, lounge chair, overcoat and glasses used by Sherlock Holmes in different novels and stories.
Opening hours: 9:30 am to 6:00 pm
Entrance charge: INR 1202/person
Suggested Read: These Best Places To Visit In London Prove Why It Is The Most Iconic City In The World
9. Churchill War Rooms – A tribute to war Churchill life and victories
Location: Clive Steps, King Charles St, Westminster, London SW1A 2AQ, UK
As one of the most prestigious war museums in London and one of the five branches of Imperial War Museums in the World; Churchill War Rooms must not be missed during London visit. This is a biographical museum depicting the life and achievements of British statesman Winston Churchill.
Key features: Documents related to World War 1 and 2 and Churchill's Lifeline portrayed on a 15-meter-long interactive table chronicling major world events and activities.
Opening hours: 9:30 am to 6 pm
Entrance charge: INR 1443/person for online tickets and INR 1683/person if booked at the museum ticket counter.
10. Marylebone Cricket Club Museum – The prestigious museum of Lord's Cricket Ground
Location: St John's Wood Rd, London NW8 8QN, UK
Now its time for sports enthusiasts. If you are not planning for this museum in London, you are missing something badly. Marylebone Cricket Club or MCC museum is within the eminent Lord's Cricket Ground, featuring impressive collections of objects related to history and evolution of cricket as a sport. This is one of the oldest sporting museums in London and also worldwide. Established in 1864, this museum has grown and evolved with the prestigious collections, donated by eminent players of the World. عدد بطولات كريستيانو
From trophies, bats, balls, wickets, gears, uniforms to photographs, sculptures and cricket accessories; MCC museum has everything that can exhilarate the mind of a cricket lover. MCC museum visit is a part of the Lord's Stadium tour. Other than the Lord's Cricket Museum, one can also visit Players Pavilions, Dressing Rooms, Long Room, Honour Board, JP Morgan Media Centre and Ashes Urn.
Key features: The Ashes Urn- a personal gift to England captain Ivo Bligh during a friendly match in Australian tour in 1882-83.
Opening hours: Lord's Tour is scheduled every day at 10 am, 11 am, 12 noon, 1 pm and 2 pm. The duration of each tour is approximately 100 minutes.
Entrance charge: The museum visit is a part of the Lord's Stadium tour. Entrance to museum is only permitted if one has a valid ticket for Lord's tour. The charge for Lord's Tour is INR 1942/person.
11. Science Museum London
Location: Exhibition Rd, Kensington, London SW7 2DD, UK
Founded in 1857, Science Museum London is one of the major tourist attractions in London. The major museum is located on the Exhibition Road and houses over 300,000 items and artifacts including the first jet engine and oldest surviving steam locomotive. If you are a kid between 8-11 years old, then take part in the Science Night which is an all-night extravaganza. Stay the night at the museum, watch the science-based fun activities and a feature film, and wake up to a sumptuous breakfast. يو اس بولو اون لاين
Key Features: On last Wednesday of every month except December, the museum organizes Lates for adults where guest lectures, seminars, and silent discos are conducted. It is a fun activity for the nerds and opportunities to meet the best people from the science fraternity.
Opening hours: 10 AM – 6 PM
Entrance charges: Free
Mesmerised already? Delay no further, go through the list of the museums in London before you plan your trip to London.
Further Read: Delhi to London By Road: These 3 Indian Super Moms Drove Across 17 Countries in Just 95 Days
Frequently Asked Questions About Museums In London
Which museums are free in London?
British Museum, Victoria and Albert Museum, Science Museum London, National Gallery, and Imperial War Museum are some of the free museums in London.
Is entry to British Museum free?
Yes, the entry to British Musuem is free.
What can I see at the British Museum?
Egyptian Mummies, Renaissance and Medieval Objects, Enlightenment Gallery, Parthenon Marbles, and Rosseta Stones are some of the key attractions of the British Museum.
What is the best museum in London?
Victoria and Albert Museum, Tate Modern, and British Museum are some of the best museums in London.
What museums are in London galleries?
National Gallery, Imperial War Museum, and Victoria Albert Museum are in London galleries.
{
"@context": "https://schema.org",
"@type": "FAQPage",
"mainEntity": [
{
"@type": "Question",
"name": "Which museums are free in London?",
"acceptedAnswer": {
"@type": "Answer",
"text": "British Museum, Victoria and Albert Museum, Science Museum London, National Gallery, and Imperial War Museum are some of the free museums in London."
}
}
, {
"@type": "Question",
"name": "Is entry to British Museum free?",
"acceptedAnswer": {
"@type": "Answer",
"text": "Yes, the entry to British Musuem is free."
}
}
, {
"@type": "Question",
"name": "What can I see at the British Museum?",
"acceptedAnswer": {
"@type": "Answer",
"text": "Egyptian Mummies, Renaissance and Medieval Objects, Enlightenment Gallery, Parthenon Marbles, and Rosseta Stones are some of the key attractions of the British Museum."
}
}
, {
"@type": "Question",
"name": "What is the best museum in London?",
"acceptedAnswer": {
"@type": "Answer",
"text": "Victoria and Albert Museum, Tate Modern, and British Museum are some of the best museums in London."
}
}
, {
"@type": "Question",
"name": "What museums are in London galleries?",
"acceptedAnswer": {
"@type": "Answer",
"text": "National Gallery, Imperial War Museum, and Victoria Albert Museum are in London galleries."
}
}
]
}
---