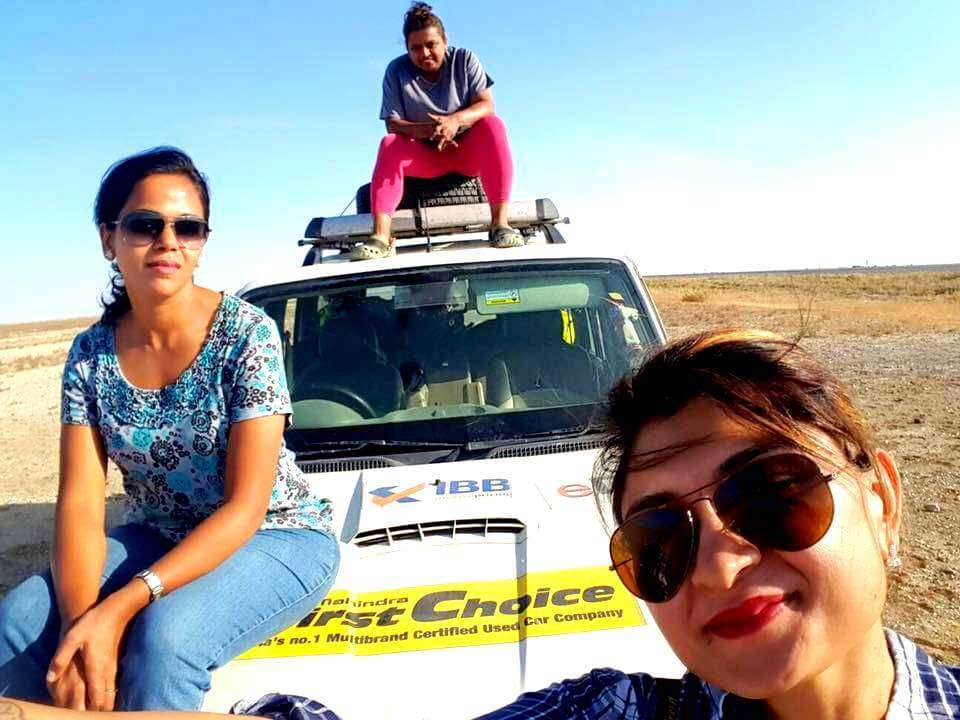 A travel tale of three mothers who drove from New Delhi to London, covering 23,700 Kms, crossing 17 countries in just 95 days. Join them and know how they reached from India to London by road as they take us through the most EPIC road trip journey EVER!
Delhi To London By Road
A road trip is like a travel none other. And to do that across 17 countries, covering Delhi to London distance by road of 23,700 kilometers in over 95 days is life changing to say the least.

Road trips are unpredictable and unstructured and add to that, the thrill that there are countless amazing destinations waiting to be stumbled upon. To us, the world has always been a large ball of twine, just waiting to be unraveled and what better way to do it than with the wind in your hair and the road ahead of you. Here is our account of Delhi to London by road.
How It All Started!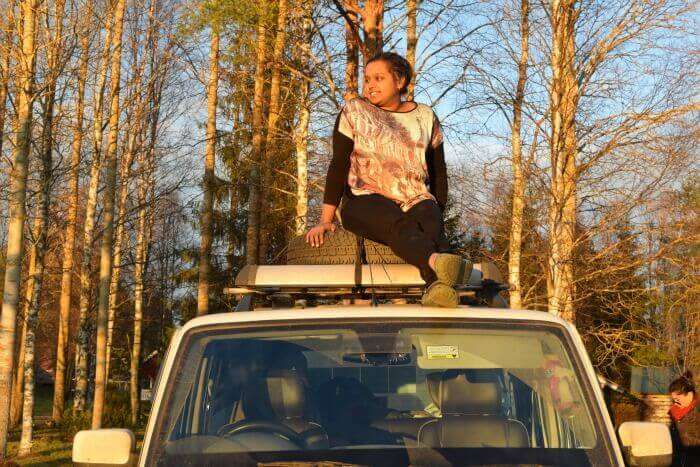 It all began with Women Beyond Boundaries. Women Beyond Boundaries is conceptualized by Nidhi Tiwari and Smita Mazumdar. WBB is a platform to empower women drivers with skills to reach out to other women in far-flung areas, in difficult terrain in order to deliver goods and services.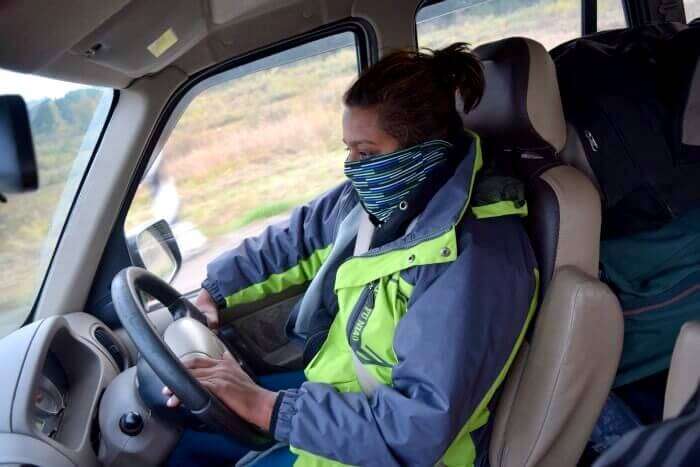 When Nidhi proposed this crazy expedition from Delhi to London in an Indian car, across 17 countries, we promptly hitched our excitement to hers, packed our bags and jumped into the car. Incidentally, Nidhi was the solo driver for the expedition.
Suggested Read: London vs Paris: Which City Would You Prefer For A Fancy Holiday?
The Journey Across 17 Countries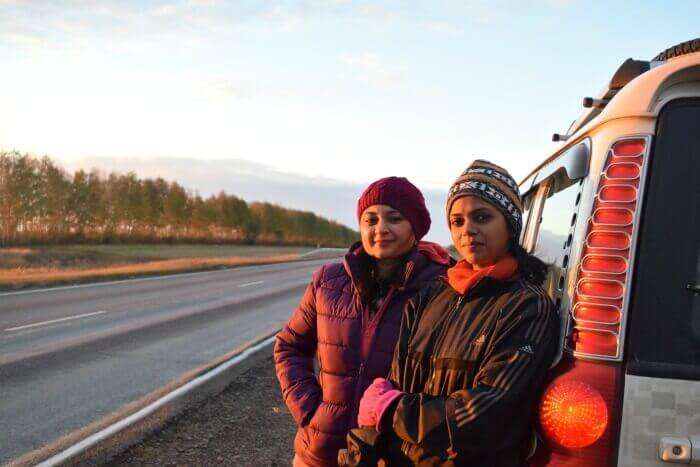 The three of us flagged off from Dhyanchand Stadium on the 23rd of July 2015 and reached London on the 28th of October 2015, after having traversed across Myanmar, China, Kyrgyzstan, Uzbekistan, Kazakhstan, Russia, Finland, Estonia, Latvia, Lithuania, Poland, Czech Republic, Germany, Belgium, France and UK.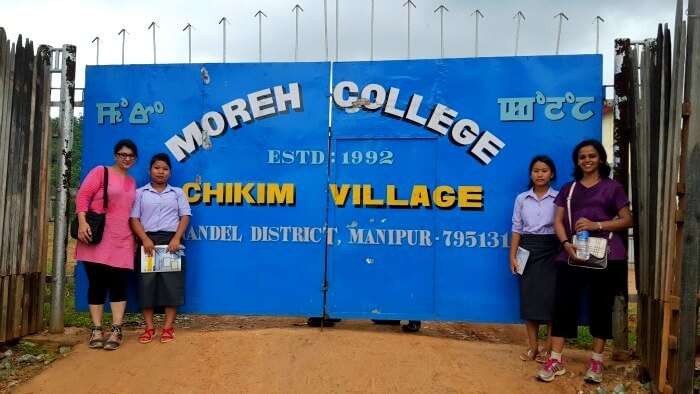 The Indian leg was surprisingly the most exciting and adventurous. All went as planned till Manipur. Driving from Kohima to Imphal, we were stuck in the middle of the road due to a strike called at Imphal. The roads were blocked and we could not move further or go back to where we started. So, we were sitting in the car with nowhere to go, watching the protesters pass us by, some with sticks and stones in the hand!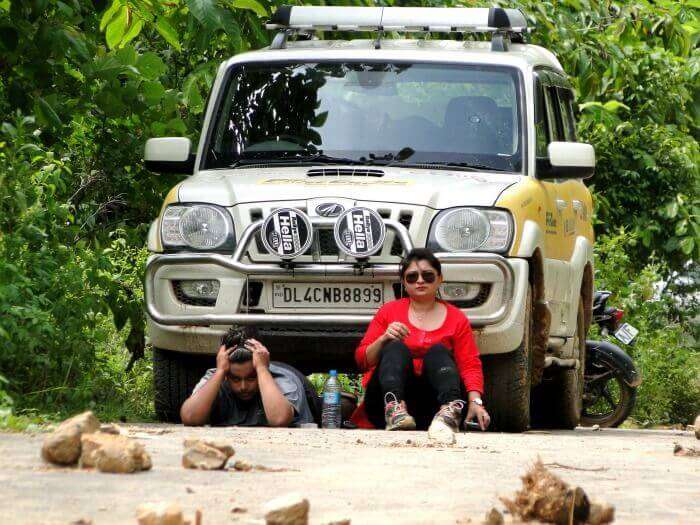 They looked on us curiously wondering what these women were doing on the road. One guy, drunk to his gills, walked up to us and started talking to us. We kept a straight face and humored him by making some polite conversation. He told us all about how we reminded him of his sisters back home, for about 15 minutes and then moved on.
Phew! So we thought to ourselves, this is what we will have to endure for the next 7 hours. Then came another bunch of guys who first passed us by and then came back curiously peering into our car.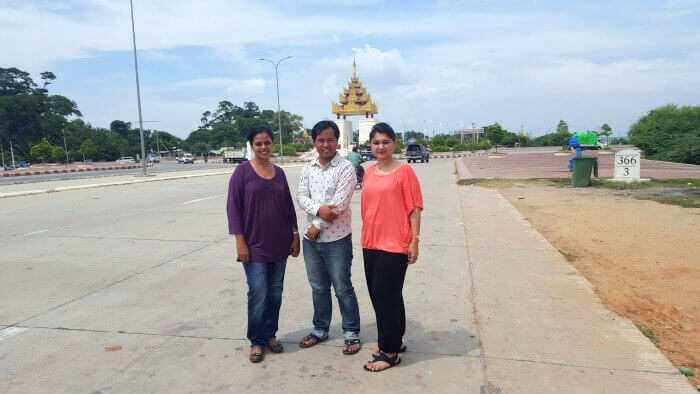 One of them told us that it was not safe for us to be sitting in the car during these protest hours and urged us to come to his house where he could organize lunch for us. We were in a dilemma now, to trust or not to trust? Just trusted our instincts and drove behind him to his house.
---
Planning your holiday but confused about where to go? These travel stories help you find your best trip ever!
Real travel stories. Real stays. Handy tips to help you make the right choice.
---
To Trust Or Not To Trust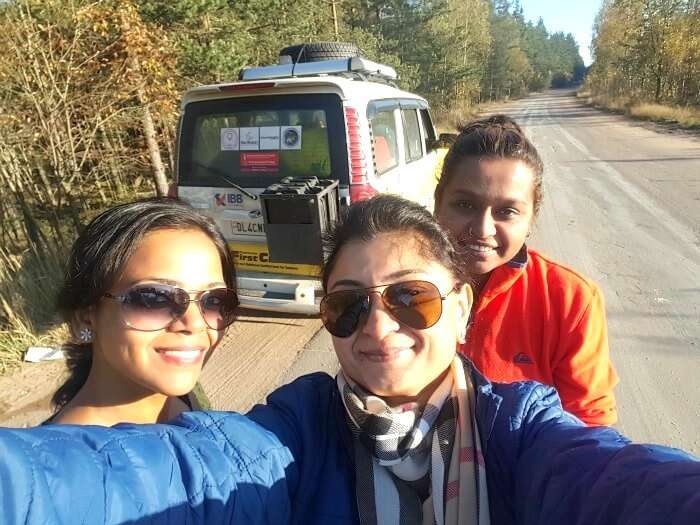 When we parked the car outside his house, it was a by lane with a small wooden entrance and just as we parked, about 4 guys walked out to check us out. We were now getting slightly panicky! Was it a wrong decision to trust our instincts and follow him? He kept asking us to come inside his house. We asked him where his family was and he urged us to come inside his house yet again.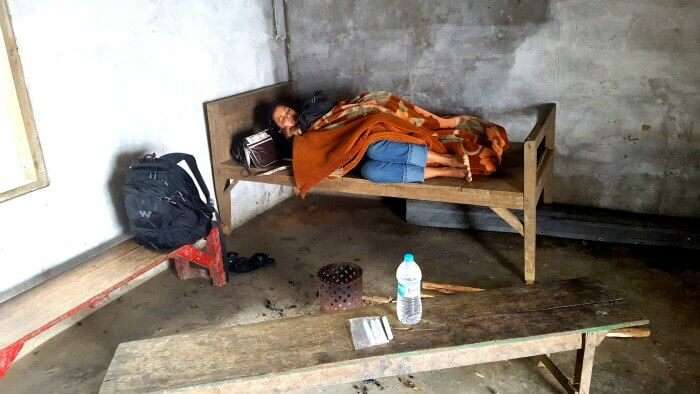 We stepped into his house with a lot of trepidation only to be greeted by the most welcoming smiling faces of his mother and two sisters. What a relief! From then on, till 7 in the evening, we probably had a wonderful time.  His mother cooked the most awesome pork and some authentic Manipuri food for us, after which we went for an off-road drive to a picnic spot by the Sekmai river, he played the guitar for us, sang songs and made us feel so at home and like a part of his family.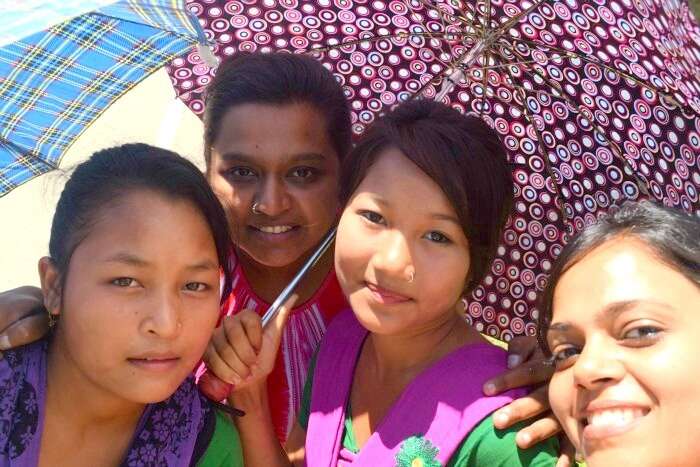 These were the first of the many people we met en route who went out of their way to help us.
Most Memorable Part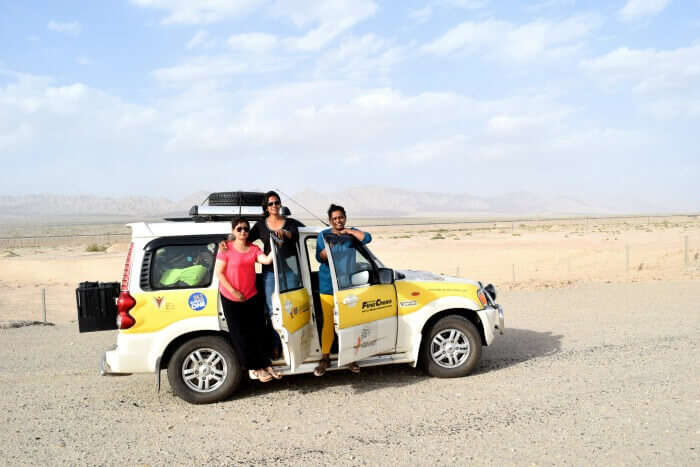 On completing the trip, people always ask us, what was the most memorable part of the trip? Well, the 'Stans! Driving through the erstwhile silk route was an onslaught to the senses from the quirky to the exotic, Las Vegas meets Purani Dilli.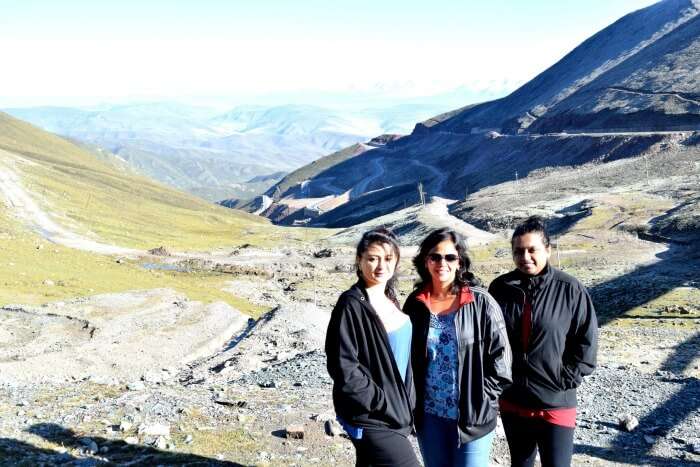 Deserts, Mountains, High altitude lakes, Lush valleys, this region has it all! Dictators and nomads, yurts and palaces, the soviet detritus and the excitement of a new nation, over a 1000 years of history to explore and we were straining at the leash!
You Are Only A Stranger Till You Say Hello!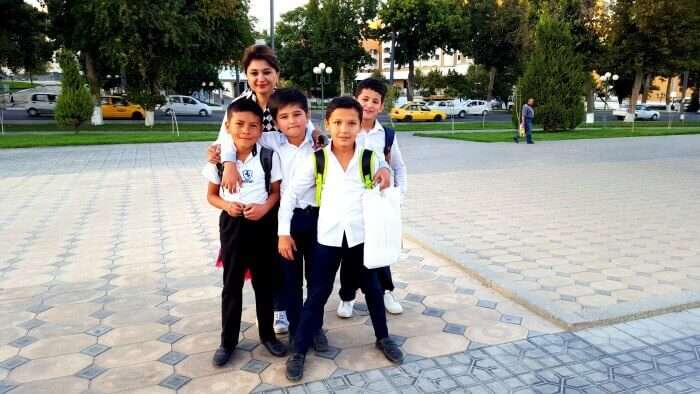 For us, travel has always been about connecting with people. You are only a stranger till you say Hello! Central Asians are the friendliest lot that we have met on our travels. They practically adopt you, especially if you are an Indian.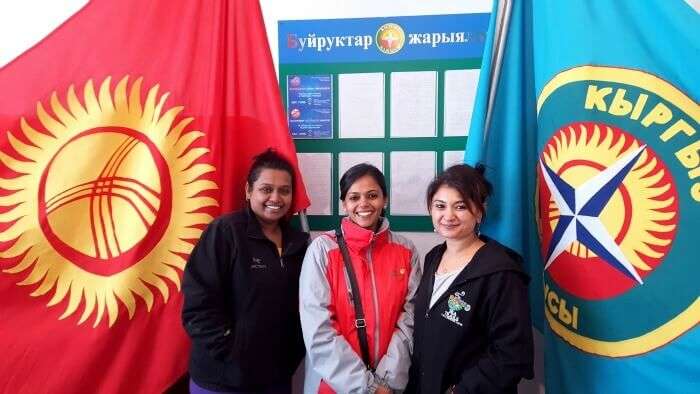 We were completely blown over and amazed by the impact that the Indian culture has over this region, particularly Bollywood. It is almost reverential. We got the first taste of this when we crossed over from China to Kyrgyzstan.
Disco Dancing In The 'Stans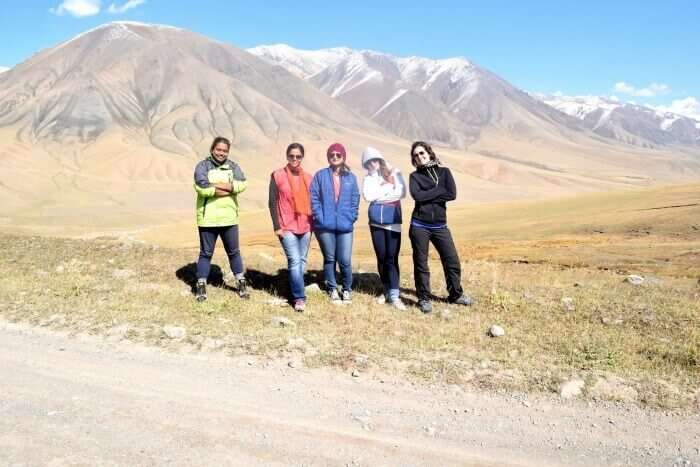 It was quite chilly and we were waiting for the customs to clear our papers. This big and burly officer walks up to us and says, " Hindustan?" we nod yes and he gives us a big grin and breaks into a gig, singing" Jimmy, Jimmy, Jimmy"! He then went on to ask us about Mithun Chakraborty!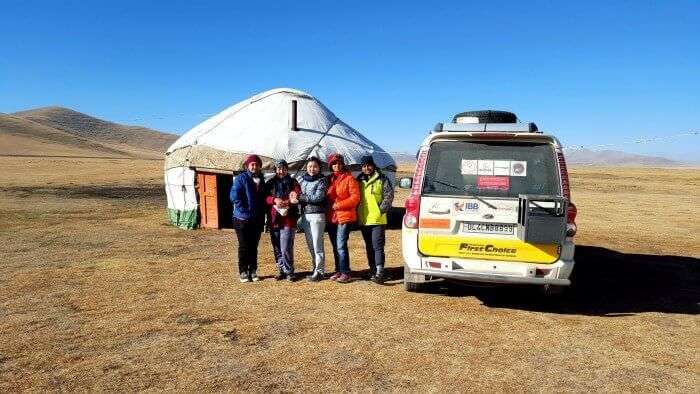 We never thought we would be having a sign language conversation with a Kyrgyz official about Mithun's health and acting prowess! And it has been like this throughout central Asia. The moment the locals would figure out we were Indians, they would either start singing or dancing to Mithun's songs.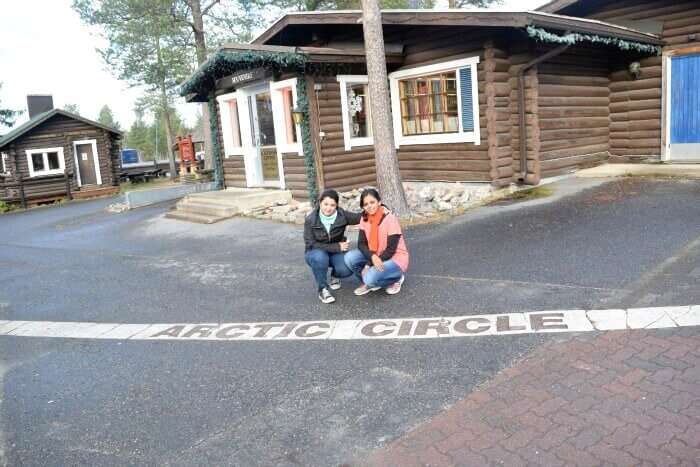 At a few places, they would even whip out the mobile phones, play the songs and request us to dance along with them. Dancing to "I am a disco dancer" on Tashkent streets is probably our most bizarre but favorite memory.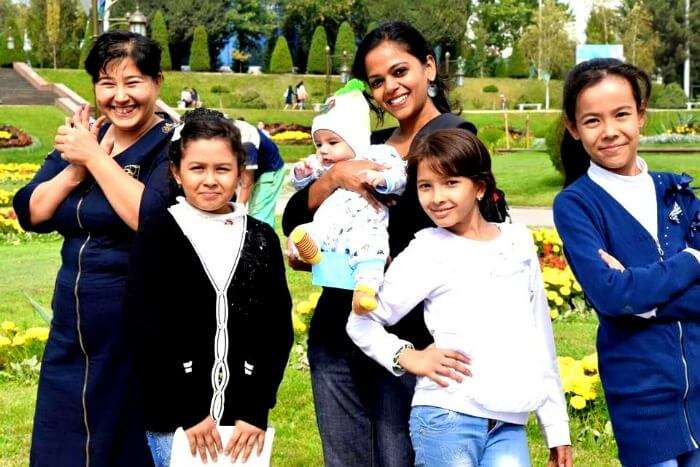 We have always believed that no one parties like the Punjabis, but believe us, they are not a patch on the Uzbekis. They are tireless. This one time, we were at a restaurant and on the way to the restroom, we passed a table of Uzbeks who were celebrating the birth of a child of one of their mates.
Next thing we know, we were practically kidnapped, boxed in between these people, no way out, gyrating to what? I am a disco dancer! Again!
The most bizarre experience would probably be when the ladies would plonk their kids in our arms and demand to click pictures with them. The experience was unsettling and surreal to say the least.
What's Was Like Traveling As Women Through Central Asia?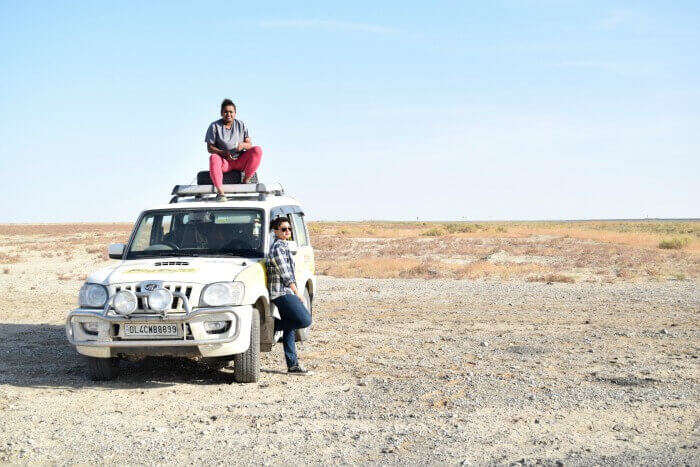 These countries are Muslim, but of a more moderate, open and secular variety than you might find in parts of the Middle East. This combined with Soviet and Russian influence, can make Central Asia feel like the land of paradox. It never felt unsafe and we were treated like royalty. We for one felt like exotic spices on this silk route!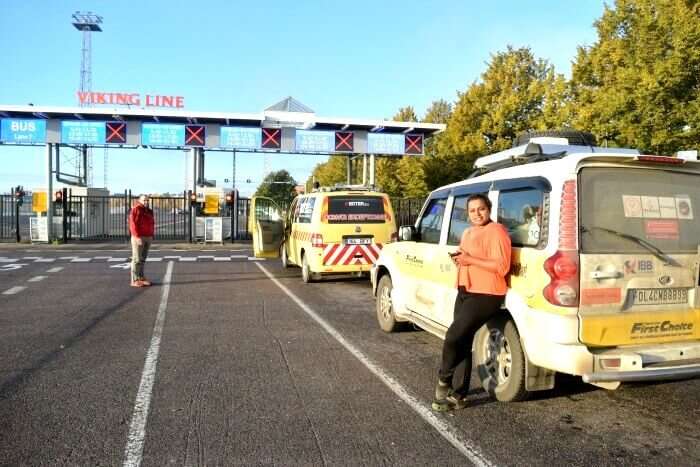 Another most frequently asked question is how easy or difficult it was to get the permit. The process is laborious but doable. Myanmar and china require permits if you plan to drive. Myanmar regulations require that an escort vehicle follows you from entry to exit. The fee included our accommodation and meals.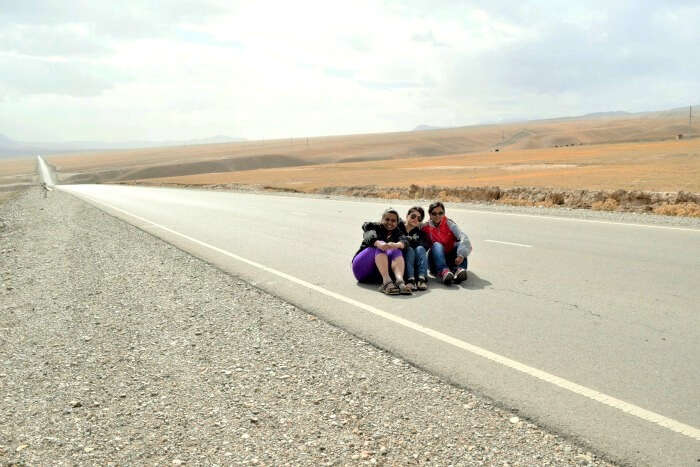 Also, China requires an English speaking guide in the car for self-drive vehicles. We also had to take care of the food and accommodation of the guide. The best way to go about it is to contact travel agencies in these countries and they would process it for a fee (and it doesn't come cheap!)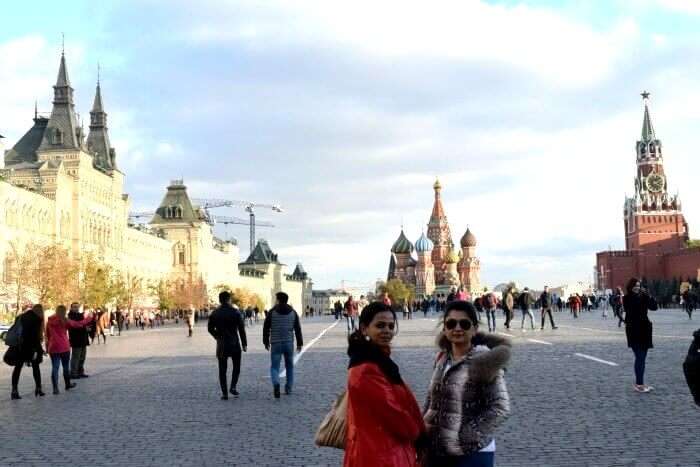 On a journey of this magnitude, the challenges are as much within as outside. But pushing those boundaries was what this expedition was all about.
Suggested Read: 40 Romantic Things To Do In London For A Trip For Two In 2022!
A few tips:
Make sure the paperwork and visas are in order before you leave.
If you are planning a road trip, the procurement of visas needs to be a well-choreographed dance, given that some of the countries issue transit visas for a few days only.
The entry, traversing the country and the exit need to be well planned.
Ensure that all the papers are in order. Make sure you have enough number of copies. If stopped by police, preferably show the copies instead of the originals. Especially, Central Asia and Russia.
Diesel was a problem in Uzbekistan in the sense that they didn't have any! Had to buy in black and adulterated one at that.
Ensure that the basic maintenance of the vehicle is carried out every 5000 kilometers.
Split your money between travel cards and cash.
If traveling in the winter, make sure that you are geared up with enough warm clothing. The cold is brutal. We have the deepest appreciation and respect for Bangalore weather post this expedition.
Lastly, ensure that you pack an open mind and a whole lot of curiosity. Travel is liberating and the learning is immense.
So, next time you plan a trip abroad, we recommend Central Asia. Just get off the plane/car and yell "Mithun Chakraborty" and let the magic unfold!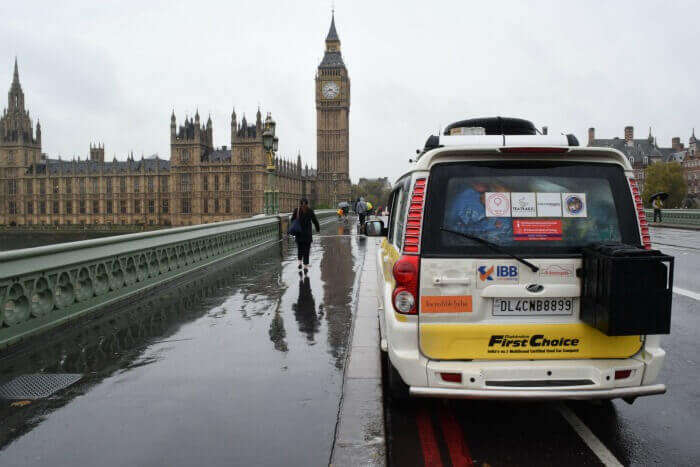 A Delhi car in London- Yes, a feeling of accomplishment!
Further Read: Celebrate Your Honeymoon In London Like A Royal Affair With This Travel Guide!
Book your trip to London with TravelTriangle now!
ICC Cricket World Cup 2019 Schedule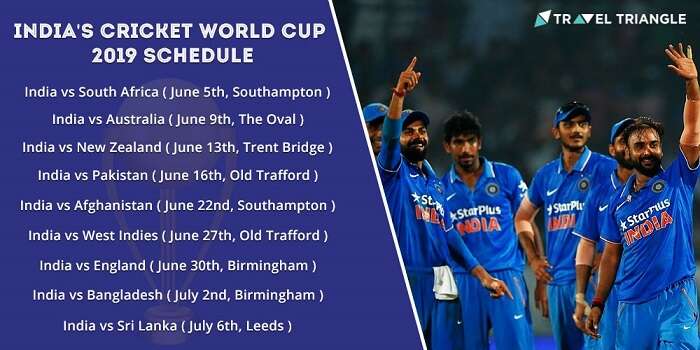 Besides the above info, you must be aware of the upcoming Cricket World Cup tournament. So, if you are a cricket lover and eagerly waiting for it, here is ICC Cricket World Cup 2019 Time Table! Check-out!
Frequently Asked Questions About Delhi To London By Road
Can we go to London by road from India?
Yes, you can definitely travel to London from India by road just like these Indian mothers did. You will have to cross boundaries of 17 countries i.e. 23,7000 km approximately. You would need multiple permits to cross international boundaries. The road trip can be expensive and requires meticulous planning. However, if you do it right, it could be the most epic journey of your lifetime.
Can we go to Russia by road from India?
Yes, you can travel to Russia from India by road but you will require an international driving license and the same permit for your car. It won't be an easy journey but it will the most amazing road trip of your life. You have to be careful as you will cross countries like Pakistan, Uzbekistan, Afghanistan, and Kazakhstan. Some of these countries are rampant with terrorism and unrest.
Is there a roadway from America to India?
No, there is no direct roadway from America to India as the two continents are not joined. You will have to cross the oceans to reach America from India or vice versa. It is better to take a flight which is long and an ordeal itself.
Which city is called the London of India?
Mumbai is known as the London of India owing to its architecture and being the financial capital of India. You will even find the weather contrasts between the two cities.
Which country can we visit by road from India?
One can easily go for a road trip from India to Europe, Malaysia, Thailand, Middle East, Myanmar, Bhutan and more after completing all the necessary paperwork.
Can we go by road from India to Dubai?
One can travel by road from India to Dubai and cover the distance of 2196 kilometers depending upon the speed of the vehicle.
Can we go to Singapore by road from India?
Yes, one can easily travel from India to Singapore via the India-Myanmar-Thailand-Singapore highway (AH2).
Can we go to China by road from India?
There is only one way to reach China from India by road and that is bypassing through Nepal via Tibet.