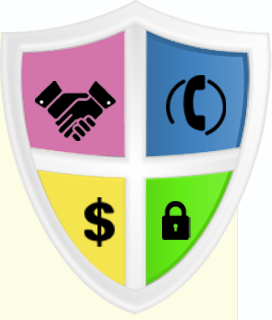 TravelTriangle.com Guarantee - 100% Reliability


Trusted Agents -
We personally verify travel agents for their registration and reviews before we invite them on TravelTriangle. In case any agency does not deliver, we do our due diligence and block the agency.

Support -
Our friendly support team is just a call/email away. We are available on
phone
from
10 am to 8 pm
and all
around the clock
on
email.
We shall ensure your query is resolved in
48 hours.

100% Money Safe Guarantee -
We do not forward full payment to travel agent till you have received confirmation vouchers.
100% money back
is guaranteed if booking cannot be ensured.

Online Security -
Your information is kept private and sensitive information is never stored. We use world class secure payment gateways to process your payment.

FAQs
How can I choose the right travel agent?
Although we work very hard to get the right travel agent to cater to your holidays, it always works better if you evaluate them as well
Read reviews of travel agents - reviews published on TravelTriangle under 'About the agent' tab are 100% genuine and from agent's previous travelers
Talk to travel agent before booking and make sure that you are comfortable with him
Ask us - our customer care team will be glad to assist you in any way
What if I am not satisfied with agent's services during the trip?
Although you are unlikely to experience any issues on your trip, we understand there can be unforeseen circumstances. We find that travel agents and travelers can often resolve the issues, so it's best to notify your travel agent as soon as you see the issue
If a resolution could not be found between traveler and agent, traveler should notify TravelTriangle. We are very much committed to a hassle free travel experience and will address the complaint at priority
If the agency is at fault, they can choose to give a compensation to the traveler or TravelTriangle can block the agency
If a traveler wishes, he/she can reach out to consumer courts against the travel agency and we will assist in every possible way. This will be required to claim any refunds