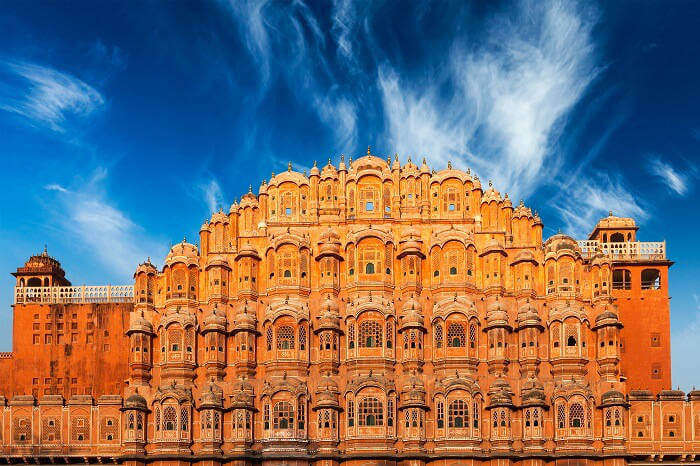 Either in evocative ruins or restored to former splendor, Rajasthan is a place on almost everybody's wish lists. Riot invoking colors, battle-scarred forts, breathtaking sand dunes, slightly arrogant pride and honor the largest state of India houses many royal ruins that take you back to the grandeur of its kingdoms. Dotted with elaborate forts and palaces, the places to visit in Rajasthan are among the most popular tourist destinations in India.
If you haven't been on a trip to any of its cities, it's high time you plan one. And make sure you spend at least a few days in each of these colorful towns to absorb their splendor, complete with their major attractions, key experiences, delectable food, exclusive handicrafts, and a peek into the lifestyle of the natives. While we list the best places in Rajasthan, make sure you get your leave approved.
20 Best Cities To Visit In Rajasthan
The state of Rajasthan has impeccable cities that you must visit on your vacation. Feel the grandeur of Rajasthan and explore the Royal side of this princely state by visiting these places in Rajasthan. Have a look at all of them and take your pick!
Jaisalmer
Jaipur
Jodhpur
Bundi
Bikaner
Ajmer
Pushkar
Udaipur
Mount Abu
Sawai Madhopur
Bharatpur
Alwar
Pali
Chittorgarh
Hanumangarh
Jhunjhunu
Jhalawar
Churu
Kota
Sikar
1. Jaisalmer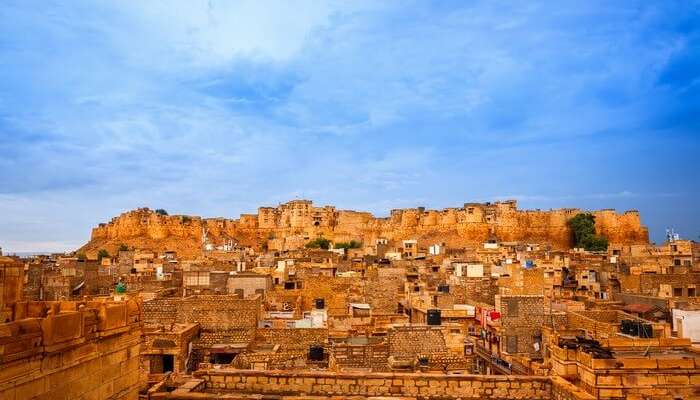 In the heart of Thar Desert, Jaisalmer is known as the Golden City for its beautiful sun-soaked sand dunes, exuberant forts, and rich culture and traditions. One of the top 5 cities to visit in Rajasthan, Jaisalmer is known for its forts, palaces, and temples. The city has got its name from Maharaja Jaisal Singh. Interestingly, an aerial view of the city is like an image of a prince sitting on the ridge of sand dunes, crowned by the Jaisalmer fort.
Looking at attractions, Jaisalmer has got some of the most important places to visit in Rajasthan in 3 days including a couple of museums and heritage temples. The city also hosts the annual Desert Festival in January-February and attracts travelers from across the globe to witness the magic of Rajasthani art forms and indulge in exciting things to do in Jaisalmer.
Best time to visit: September to April
Places to visit in Jaisalmer: Jaisalmer Fort, Sam sand dunes, Gadisagar Lake, Tanot Mata Temple
Things to do in Jaisalmer: Attend the Desert festival of Jaisalmer in January – February, take a camel safari to the Sam sand dunes, visit Longewala border
Must Read: Top 34 Things To Do In Jaipur: Exploring The Pink City All Over Again In 2020
2. Jaipur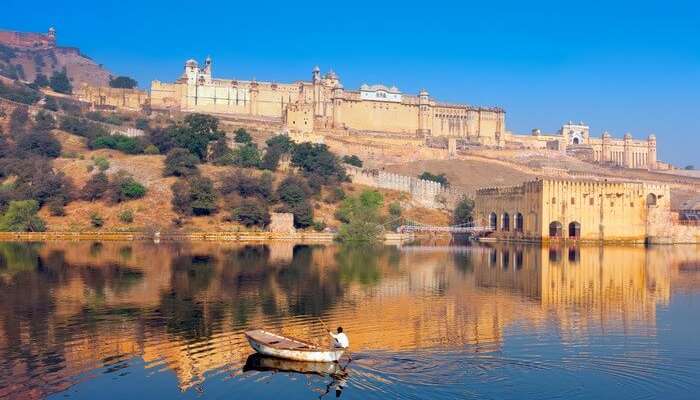 So the pink city and the capital of Rajasthan is the largest in the state. Founded by Maharaja Sawai Jai Singh in 1727, Jaipur is one of the most popular Rajasthan sightseeing places in Jaipur. Long list of historic and heritage monuments, swift connectivity from major cities and an amazing city plan where all the streets of the city run from east to west – Jaipur is a marvel to be at.
Best time to visit: All through the year, avoid summers for the days are extremely hot.
Major attractions in Jaipur: City Palace, Amber Fort and Palace, Jantar Mantar Observatory, Birla Mandir.
Things to do in Jaipur: Go for a wildlife safari, shop for Rajasthani crafts, textiles, and gems
Suggested Read: 13 Romantic Things To Do In Udaipur In 2020 With Your Sweetheart
3. Jodhpur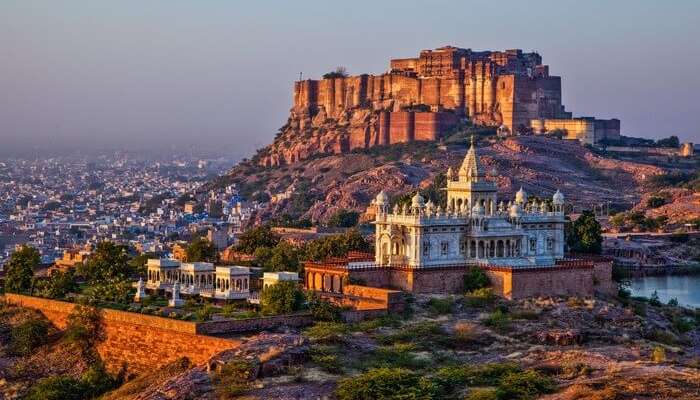 Well, Jodhpur is just an extension of the royalty that you get to see at Jaisalmer and Jaipur. The royal city was the center of power of the then Mewar state and has got several forts, palaces, and temples to enchant travelers from different corners of the world. Famous as the Sun City because of its sunny weather, Jodhpur is also known as Blue City for the blue houses near the Mehrangarh Fort that is a spectacle of magnificence. The blue houses have played muse to the acclaimed photographer Steve McCurry. Click here to see his mind-blowing shots of Jodhpur city.
Best time to visit: All through the year
Places To Visit In Jodhpur: Mehrangarh Fort, the Umaid Bhawan Palace, the Mandore Gardens, the Jaswant Thada, the Kalyana Lake, and Garden, the Ghanta Ghar, Sardar Samand Lake and Masuria Hills
Things to do in Jodhpur: Visit the palaces; Mehrangarh fort can't be missed
Suggested Read: All You Need To Know About Mehrangarh Fort In Jodhpur
4. Bundi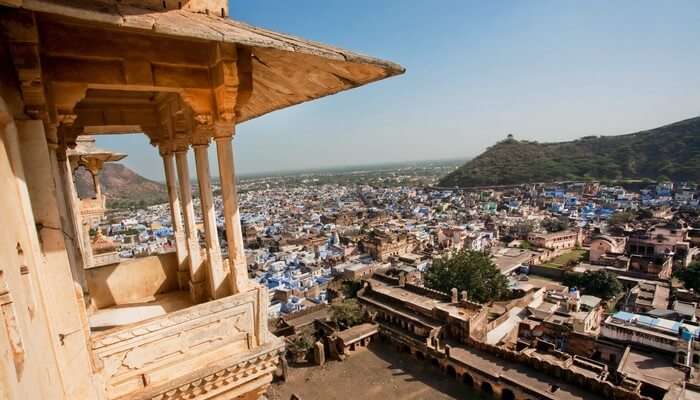 Another very important tourist destination in Rajasthan, this city is often left behind when it comes to the curation of places to visit in Rajasthan. At 210 km from Jaipur, Bundi was once the native place of a tribe called Bunda Meena and hence inherited the name. The city is known for its magnificent forts, baoris (step reservoirs), lakes and ancient architecture.
Best time to visit: All through the year
Major attractions in Bundi: Nawal Sagar, Sukh Mahal, Dabhai Kund, Taragarh Fort, Bundi Palace, and several other steep well reservoirs
Things to do in Bundi: Explore Badal Mahal inside the Taragarh fort for the ancient painting exhibiting the erstwhile opium trade, visit the baoris and understand the ancient technique of water harvesting, explore the forts and palaces
Suggested Read: 35 Glamorous Places To Visit In Udaipur In The Year 2020 For A Laidback Holiday!
5. Bikaner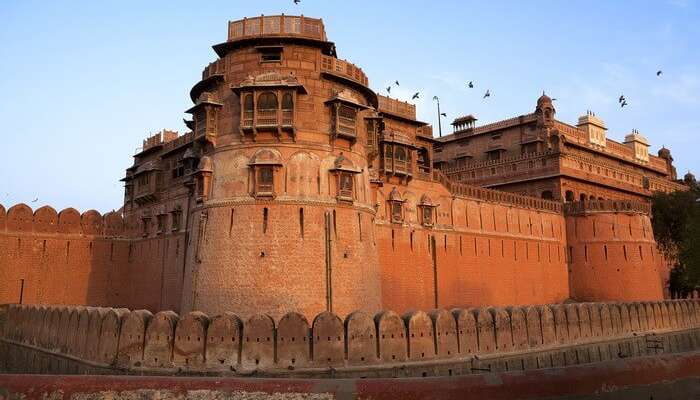 Bikaner was founded by Rao Bhika and the Nehra jats. Flooded with temples, forts, and palaces, the city is also known for its Camel festival usually held in January-February. Two of the most important features of the city are Usta and Chadwa artforms of floral and geometric patterns.
Best time to visit: January-February
Major attractions in Bikaner: Junagarh Fort, Lalgarh Palace, Karni Mata Temple, Laxmi Niwas Palace, Laxmi Nath Temple, Bikaner Camel Festival
Things to do in Bikaner: Attend the Bikaner Camel fest, buy some Usta and Chadwa artifacts and handicrafts.
Suggested Read: Popular Cafes In Bikaner To Hangout With Your People On A Rajasthan Trip In 2020
6. Ajmer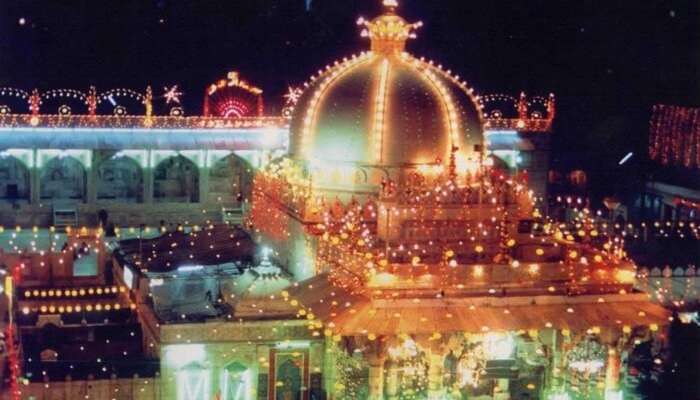 Popular for the Dargah Sharif — shrine of Sufi saint Moinuddin Chishti, Ajmer is the 5th largest city of Rajasthan. It is surrounded by the Aravalli range and the Naag Pathar range, which protects it from the Thar desert. Among the most popular tourist attractions in Rajasthan, Ajmer is popular as the most beautiful tourist place in Rajasthan. for several celebrities who come to the dargah to seek blessings.
Best time to visit: All through the year
Major attractions in Ajmer: Dargah Sharif, Ana Sagar Lake, Naag Pathar ranges
Things to do in Ajmer: Attend Qawwali at Dargah Sharif, offer chadar to the grave of Sufi saint
Suggested Read: Top 9 Places To Visit Near Ajmer For A Culturally Rich Experience
7. Pushkar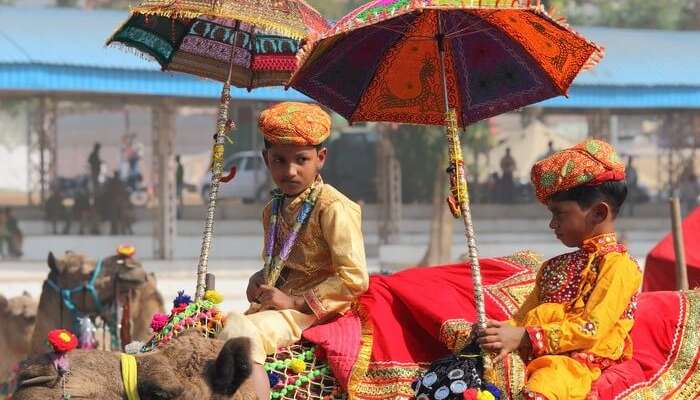 Pushkar is known as the best tourist place in Rajasthan.This is a riot of colors in the true sense. This holy city has been known all over the world for its annual Camel Fair. One of the most ancient cities of India, Pushkar houses the rare Brahma Temple. Besides, the Pushkar Lake is a popular Hindu pilgrimage and has got several ghats that host magnificent evening aarti. If you are a photography enthusiast, you can not miss visiting Pushkar for there are endless emotions of rural India in its most original form.
Best time to visit: October-November for the world-famous Pushkar Camel Fair
Major attractions in Pushkar: The world famous camel fair, the serene Pushkar lake, and Meerabai Temple
Things to do in Pushkar: Boating in the lake, photography at the fair
Suggested Read: 13 Scintillating Places To Visit In Pushkar On Your 2020 Rajasthan Trip
8. Udaipur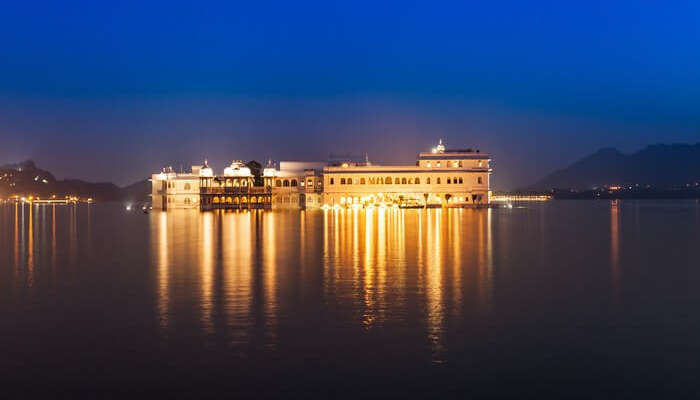 Looking for the most amazing places to see in Rajasthan? Udaipur is the perfect destination for you. Udaipur used to be the capital of the kingdom of Mewar. Known as the City of Lakes, it is a beautiful place to visit in Rajasthan. With a number of tourist attractions like Lake Palace, City Palace, Jagdish temple and many more, Udaipur is also known as the Venice of East. The city has beautiful winters and it is largely visited during this period for its colorful history, mesmerizing landscapes, and rich traditions.
Best time to visit: Monsoon (July to September) and Winter (November to February)
Major attractions in Udaipur: Lake Pichola, Fateh Sagar Lake, City Palace, Jag Mandir, Udai Sagar Lake, Jagdish Temple, Monsoon Palace, Swaroop Sagar, Kumbhalgarh Fort
Things to do in Udaipur: Boating at Lake Pichola, visiting the palaces, visiting Kumbhalgarh fort, photography
Suggested Read: Jaipur In March: A Handy Guide For Travelers To Enjoy The Rajputana Vibe At This Royal City!
9. Mount Abu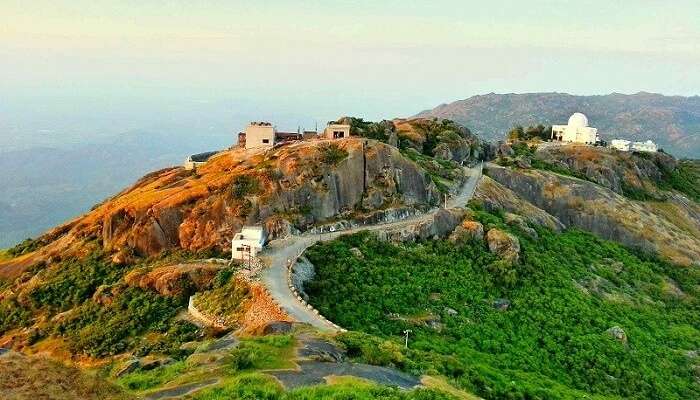 Mount Abu takes pride in being the only hill station in the enormous expanse of the desert and drought-ridden plains of Rajasthan. A true traveler's paradise in every sense, Mount Abu lies in the Aravalli Mountain range at the border of Rajasthan and Gujarat. Other than providing an escape from the scorching heat of Rajasthan owing to its natural splendor and year-round pleasant weather, Mount Abu is considered a great spot for pilgrimage.
Best time to visit Mount Abu: Throughout the year
Places to visit in Mount Abu: Dilwara Jain Temples, Nakki Lake, Peace Park, Mount Abu Wildlife Sanctuary, and more
Things to do in Mount Abu: Boating in Nakki Lake, trekking to Guru Shikhar, camping at Aravali, bird watching at Trevors Tank, wildlife sighting at Mount Abu Wildlife Sanctuary
10. Sawai Madhopur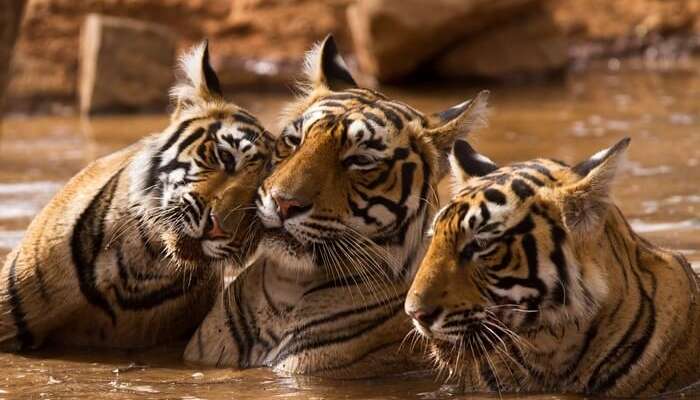 Founded by Maharaja Sawai Madho Singh in 1763, Sawai Madhopur district is among the best tourist places in Rajasthan. It is home to Ranthambhore National Park, which is best known for inhabiting tigers. The Ranthambhore Palace is another tourist attraction here and has been declared a UNESCO heritage as it imbibes a vast cultural history of the several clans, kings, and architectures.
Best time to visit: November to February for it is easy to spot tigers at the national park
Major attractions in Sawai Madhopur: The tigers at Ranthambhore National Park, 10th century Ranthambore palace
Things to do in Sawai Madhopur: Go for jungle safari, photography, birdwatching
Suggested Read: Find Out The Best Places To Visit In Sikar: Rajasthan's Hidden Gem!
11. Bharatpur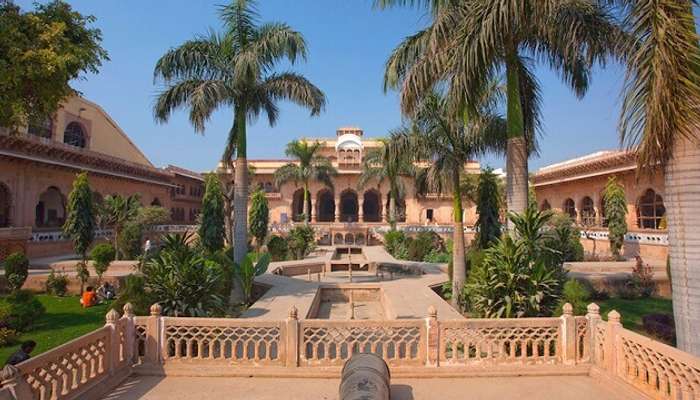 Image Source
Bharatpur is a magnificent city that was once known to be unbeatable or unwinnable. Tucked away in the Braj region of the Indian state of Rajasthan, this city is divided into 50 or so wards and stands at an elevation of about 600 ft. above mean sea level, owing to which it is also called by various other names like "Lohagarh" and the "Eastern Gateway to Rajasthan." Bharatpur is the indisputable home to a vast array of flora and fauna that take shelter in the famed Keoladeo National Park, making this place a must visit for all travelers who wish to explore the wild side of Rajasthan.
Best time to visit Bharatpur: August to November
Major attractions in Bharatpur: Bharatpur Palace and Museum, Keoladeo National Park, Lohagarh Fort, Deeg, and more
Things to do in Bharatpur: Go birdwatching at Keoladeo, explore the palaces, have a picnic near Kakund River
12. Alwar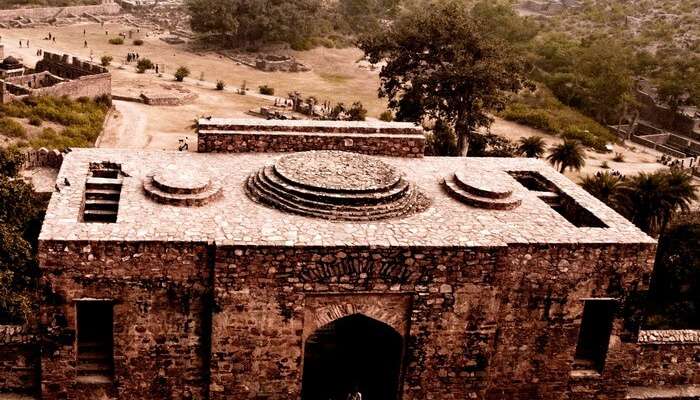 Formerly known as Ulwar, the city of Alwar was founded by the Rajput ruler Pratap Singh in 1770. For history buffs, this city was the first, among others, to sign a treaty with the East India Company and has been famous for participating in various battles and military engagements. Alwar is also known for the 'haunted' fort of Bhangarh. With abundant flora and fauna, this place is a perfect example of a balanced ecology.
Best time to visit: October to March
Major attractions in Alwar: Bhangarh fort, Sariska Tiger reserve, Pandupol, Karni Mata temple
Things to do in Alwar: Visit Bhangarh fort and explore the haunted
Suggested Read: 45 Tourist Places In Jaipur To Visit In 2020 For An Experience Like No Other
13. Pali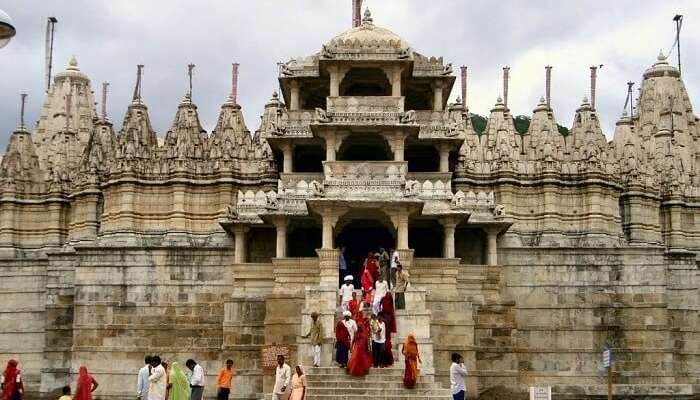 Image Source
What fascinates travelers most about Pali is its snail-like shape, wobbled plains, and scattered hills as well as the numerous famous temples of Rajasthan. Bounded by Jodhpur districts in the north and the Udaipur districts in the south-east, it shares a common boundary with around eight different districts of Rajasthan. With a total geographical area of a whopping 12387 square kilometers, it is one of the most offbeat places to visit in Rajasthan.
Best time to visit Pali: October to April
Major attractions in Pali: Chhatra Sagar, Jawai Leopard Camp, Om Banna Temple, Ranakpur Jain Temple, and more
Things to do in Pali: Hiking and trekking, desert safaris, village safari tours, lake-side camping, and more
14. Chittorgarh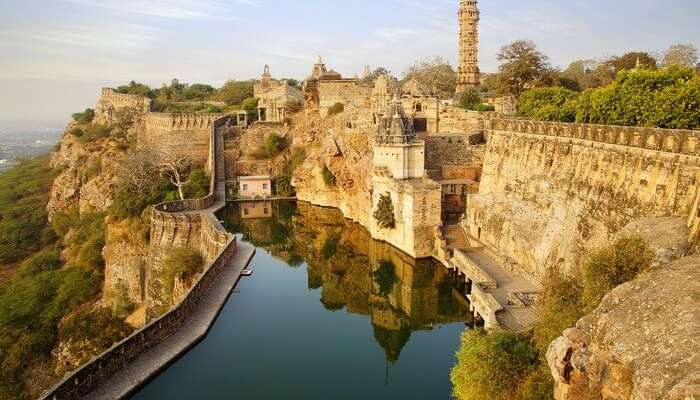 One of the most ancient cities in Indian history, Chittorgarh was founded by the Maurya dynasty in 734 AD. The city has been the birthplace for many historical figures including Maharana Pratap and Meera Bai. It is situated on the banks of river Berach and has several heritage forts, monuments, and associated stories and fables.
Best time to visit: All through the year
Major attractions in Chittorgarh: Chittorgarh fort, Rana Kumbha's palace, Fateh Prakash Palace, Rani Padmini's palace, Kumbhaswamini temple, Kirti Stambh, Vijay Stambha, Kalika Mata temple
Things to do in Chittorgarh: Listen to the folk tales from the villagers, relish authentic Rajasthani cuisine
Suggested Read: 25 Best Restaurants In Jaipur To Relish Royal Meals On Your 2020 Vacay!
15. Hanumangarh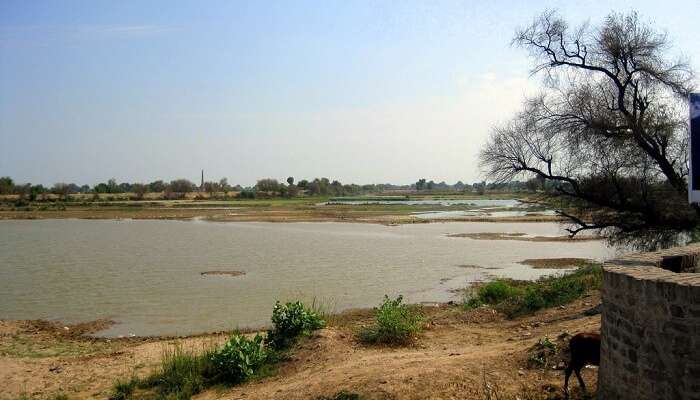 Image Source
Located on the banks of the river Ghaggar, Hanumangarh is an ancient city in the northern region of Rajasthan. Owing to the remains of the Indus Valley Civilization being discovered at over 100 villages spread over the city and around this river in 1951, Hanumangarh is believed to have been a part of this almost 5000-year old civilization. Various of the discovered items included remains of human skeleton, stamps, coins, unknown scripts, jewelry, terracotta decorative tiles, utensils, wells, toys, statues, even forts, and market streets. Most of these remains are now a part of the many exhibits at the Museum of Kalibangan as well as the National Museum of Delhi. Some of these historic sites are open to the public in their pristine state, and travelers are always fascinated upon visiting them!
Best time to visit Hanumangarh: September to March
Major attractions in Hanumangarh: Gogamedi Temple, Shri Sukha Singh Mehtab Singh Gurudwara, Kalibanga, Bhatner Fort, Shri Gorakh Nath Ji Temple, and more
Things to do in Hanumangarh: See remnants of the Indus Valley Civilization, visit the forts and palaces, seek blessings at the temples and gurudwaras, visit the Kalibanga Museum, and more
16. Jhunjhunu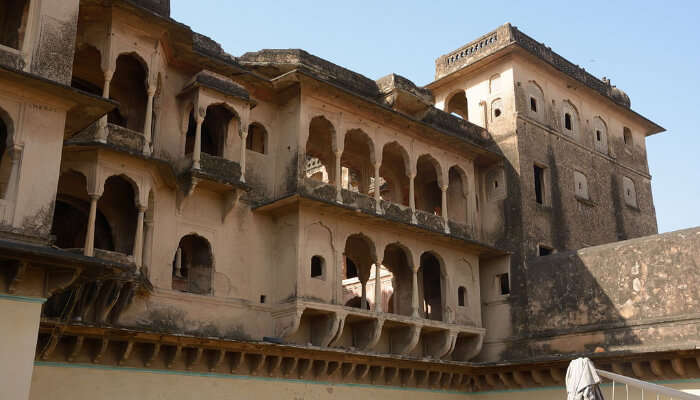 Jhunjhunu is a city and the centre of the Jhunjhunu District of Rajasthan. The city is home to many gorgeous Frescos and grand palaces. This is one of the offbeat places to visit in Rajasthan. Shree Rani Sati Dadi Mandir, Khetri Mahal, Bandhe Ka Balaji Temple, Hanuman Mandir are some of the must-visit places in Jhunjhunu.
Suggested Read: Explore Top 13 Things To Do In Sikar: The Magnificent Desert City Of Rajasthan!
17. Jhalawar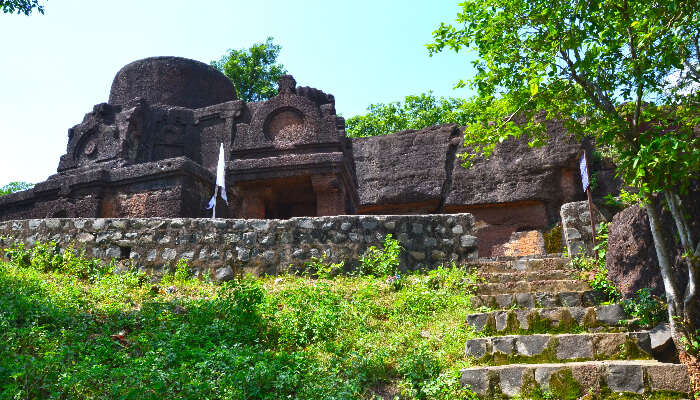 Jhalawar is a stunning city in Rajasthan's Southeast. It still retains traces of its glorious past as a capital of the former princely state in India, Jhalawar. And now, it is the headquarters of the district with the same name. Jhalawar is located on the border of Rajasthan and Madhya Pradesh. A visit to this city will give you a chance to explore various royal palaces like Prithvi Palace and Virendra Bhawan.
Best time to visit: October to March
Major attractions in Jhalawar: Prithvi Palace, Virendra Bhawan, Bhawani Natyashala, Government Museum, Gagron Fort
Things to do in Jhalawar: NA
18. Churu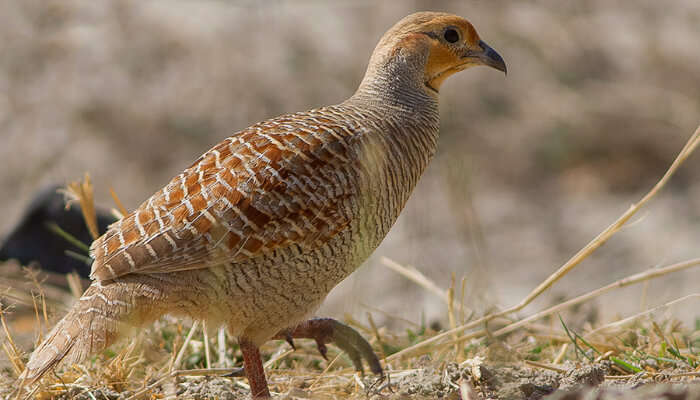 Churu enjoys the title of the 'gateway to the Thar Desert of Rajasthan'. Churu lies on the linking route of various important cities of Rajasthan. This place has several Havelis or palaces for your to visit. This small city is a perfect getaway amidst golden sand dunes, away from the harsh hustle-bustle of the city.
Best time to visit: October to March
Suggested Read: 5 Places To Visit In Rajasthan In January Which Has Something More Than Just The Palaces!
19. Kota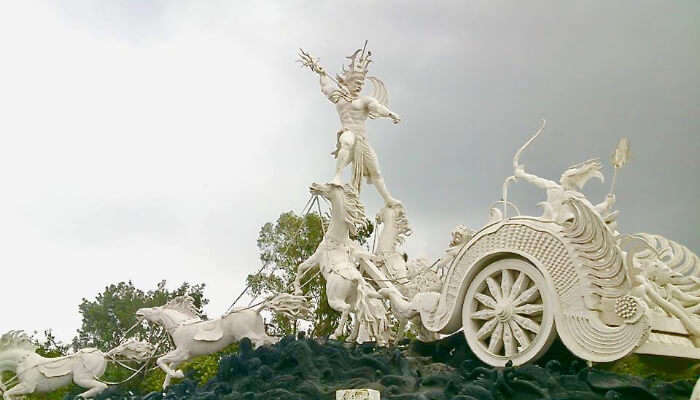 Kota is one of the good places to visit in Rajasthan. Perched next to the Chambal River, Kota is a small but popular city in Rajasthan. Though known as an educational district of India, Kota has several touristy opportunities too. City Palace, the Maharao Madho Singh Museum, Chambal Garden, and Jagmandir Palace are some of the popular places to visit in Kota.
Best time to visit: October to March
Major attractions in Kota: City Palace, the Maharao Madho Singh Museum, Chambal Garden, and Jagmandir Palace
20. Sikar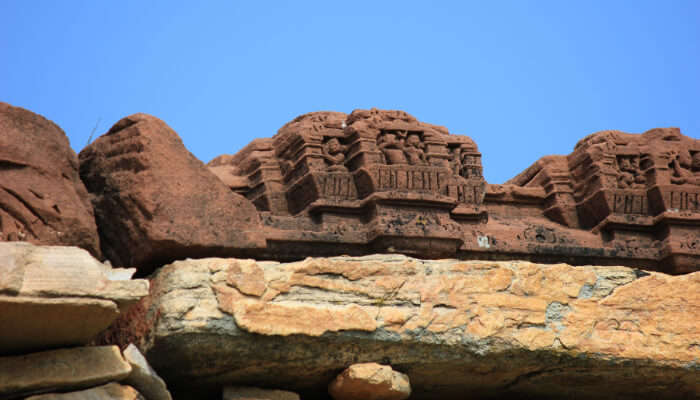 Sikar is one of the unexplored places to visit in Rajasthan. Located between Agra and Bikaner, Sikar is a city in Rajasthan. It is also the name of the district in which Sikar city falls. This historical city is home to several old palaces and ancient structures.
Best time to visit: October to March
Major attractions in Sikar: Chandpole Gate, Saraf Hanuman Mandir, Nehru Park, Rani Sati Mandir, Devgarh Fort
Suggested Read: Neemrana Fort Palace: A Brief Guide For Your Weekend Trip In 2020!
10 Historical Places To Visit In Rajasthan
Here is the list of historical places that you can visit in Rajasthan on your vacation. Take a look at all of these marvelous sanctums of Rajasthan's rich heritage and history and make sure you visit as many as you can on your trip to Rajasthan.
Jaisalmer Fort
City Palace, Jaipur
Mehrangarh Fort
Ranthambore Fort
Taragarh Fort
Junagarh Fort
Chittorgarh Fort
Badalgarh Fort
Jaigarh Fort
Kumbhalgarh Fort
21. Jaisalmer Fort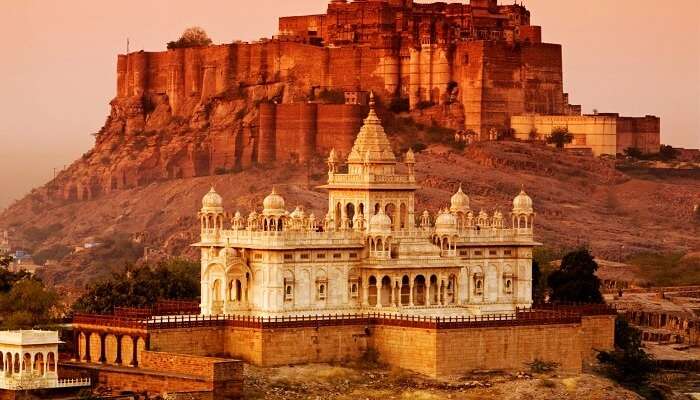 Being one of the largest forts in the world, Jaisalmer Fort is called the Golden Fort as its walls are made up of yellow sandstone. This fort is the only living fort and is famous for havelis, Laxminath temple, Jain temples, and other places. Tourists from all over the world visit the Fort to witness the scenic sunset as the rays of the Sun adds a honey golden hue to the fort which makes the view more appealing.
Location: On fort kothri para, Rajasthan
Timings: 7 Am – 6 Pm
---
Rajasthan Holiday Packages On TravelTriangle
---
22. City Palace, Jaipur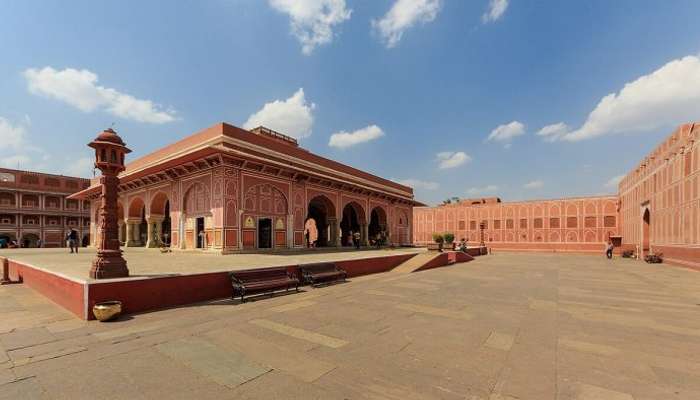 Famed for being the seat of the Maharaja of Jaipur, City Palace in Jaipur includes the Mubarak Mahal and the Chandra Mahal which are popular for their excellent architecture. The ruler of Amber, Jay Singh II built the palace complex between 1729 and 1732. Located in the heart of the Pink city, the palace has a museum in it which you should definitely visit while you are exploring tourist places in Jaipur.
Location: Tulsi Marg, Gangori Bazaar, J.D.A. Market, Pink City, Jaipur, Rajasthan
Timings: 9 Am – 5 Pm
Suggested Read: 10 Haunted Places In Rajasthan That Will Scare The Daylights Out Of You In 2020
23. Mehrangarh Fort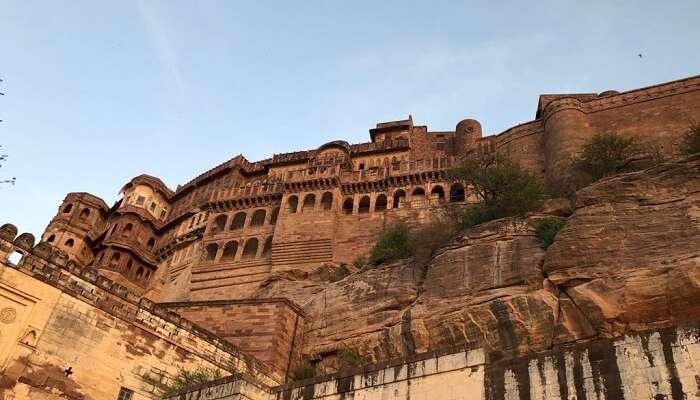 One of the largest forts in India, Mehrangarh Fort is also called Mehran Fort and was built in 1459 by Rao Jodha. You can spot imprints of cannon balls which exist since the war took place. The most interesting part of the fort is the 7 gates that were built by Maharaja Man Singh to commemorate his victories. Don't forget to visit the seven gates in Mehran Fort while you are on your vacay.
Location: Rajputana Rd, Paota, Jodhpur, Rajasthan
Timings: 9 Am – 5 Pm
24. Ranthambore Fort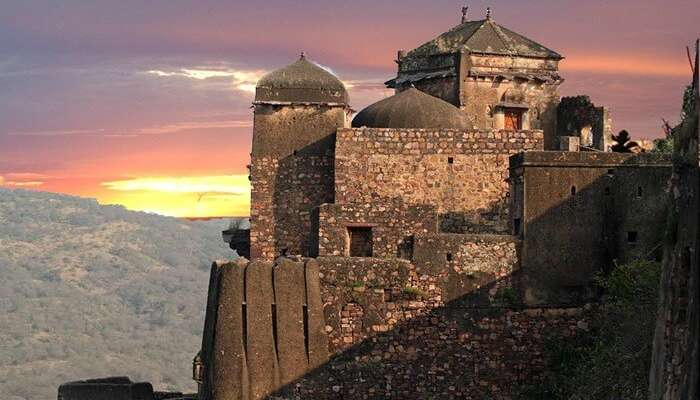 Ranthambore Fort is a well-known UNESCO World Heritage Site which is visited by almost all travelers who are looking forward to having an encounter with the history of Rajasthan. Located in the heart of the popular Ranthambore National Park, this Fort has a long and noteworthy history of battles that took place to conquer the fort.
Location: Sawai Madhopur, Rajasthan 322001, India
Timings: 6 Am – 6 Pm
Suggested Read: Shopping In Udaipur: 13 Popular Places To Pick Rajasthan Specials
---
Planning your holiday in Rajasthan but confused about what to do? These Rajasthan travel stories help you find your best trip ever!
---
25. Taragarh Fort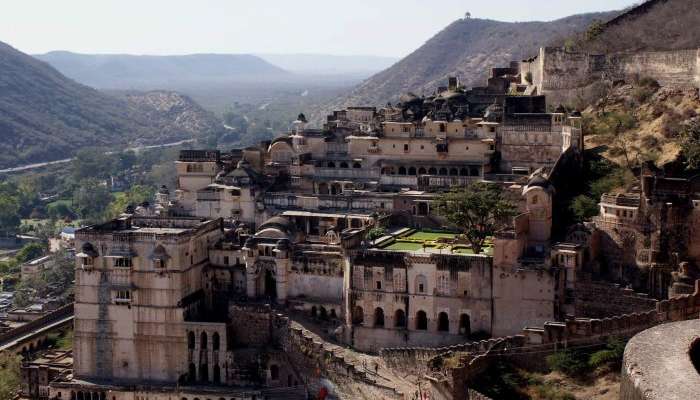 Constructed in 1534 AD, this fort is one of the best places to visit in Rajasthan. Being impressive in its structure and majestic in its aura, it will give you a glimpse of the grandeur of the Rajasthani history and culture as well as its past. So, make sure you visit this fort while in Bundi.
Location: Ajmer, Rajasthan
Timings: 8 Am – 7 Pm
26. Junagarh Fort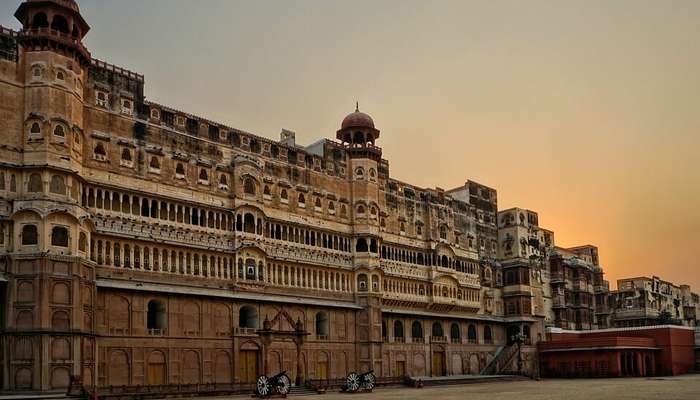 Image Source
This is one of the few forts that is not built on the hilltop. It is situated at the center of the city of Bikaner and the whole city has been built around this fort. Junagarh fort was built at the beginning of the 20th century and was the new home for the royal family. Visit this fort to know about the royal family living there!
Location: Junagarh Fort Rd, Bikaner Fort, Bikaner, Rajasthan
Timings: 10 Am – 4:30 Pm
Suggested Read: Jaipur Railway Station Becomes The Cleanest Railway Station In India
27. Chittorgarh Fort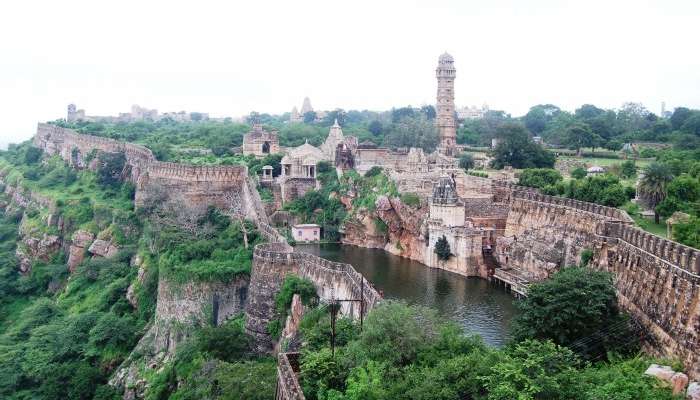 One of the largest forts in Rajasthan, Chittorgarh Fort is a place you simply cannot miss out on! It was the seat for the rulers of Mewar. The story of its significance in the history of Rajasthan goes back to the time when the brave rulers fought courageously with the invaders and after their every defeat, their women would perform Jauhar along with the children to keep their respect forever alive!
Location: Chittor Fort Road, Chittorgarh, Rajasthan
Timings: 4 Am – 10 Pm
28. Badalgarh Fort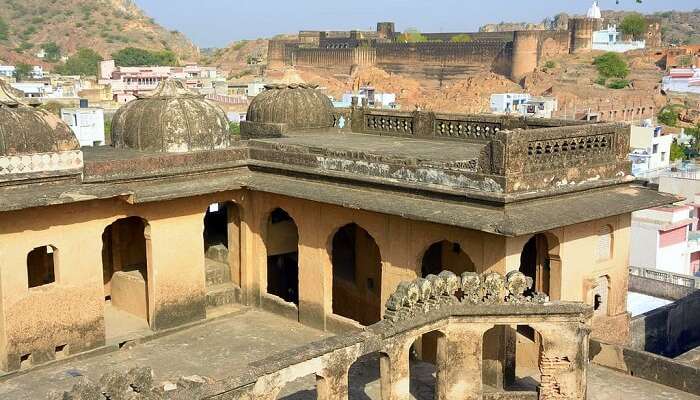 Image Source
Located atop a hill in the Jhunjhunu district of Shekhawati, the magnificent Badalgarh Fort was established way back in the 16th century under the regime of the then Muslim ruler of this city, Nawab Fazal Khan. Attracting travelers, history geeks, and art lovers with its gorgeous lush surroundings and a long history of legendary battles, this fort is slowly turning into a popular tourist attraction in Rajasthan. One of the many fascinating aspects of this massive fort is its numerous echo points that you must not miss during your visit here.
Location: Khora Mohalla, Jhunjhunu, Rajasthan
Suggested Read: 7 Restaurants In Bikaner That Serve Mouthwatering Food From Around The World
29. Jaigarh Fort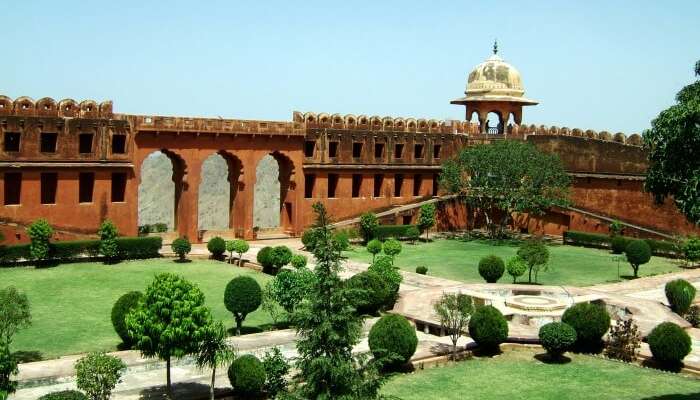 The majestic Jaigarh Fort is among the best places to visit in Rajasthan. Strategically situated on the top of the 'Cheel ka Teela' hill, this fort is just a 15 km tuk-tuk ride away from the city center of Jaipur. The fort's overpowering outlook is amplified by its lush green surroundings that makes the whole mix of brown and green utterly charming! The fort is also called the Fort of Victory as no invader army could ever take over it. One of the many attractions of this fort is the world's largest cannon on wheels that sits inside, other than a museum displaying puppets, artifacts, armory, war weapons, and photographs. If you're looking for an expansive view of Pink City, you can get it from here!
Location: Devisinghpura, Amer, Rajasthan 302028
Suggested Read: Jaisalmer Travel Tips: Take Down These Points To Enjoy The Best Of Your Rajasthan Trip!
30. Kumbhalgarh Fort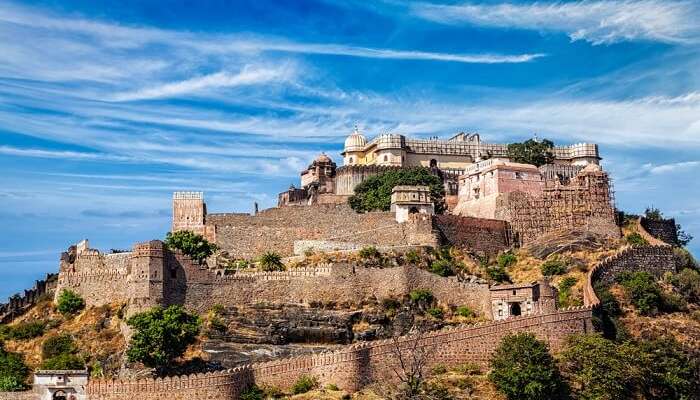 Located in the Rajsamand district of Rajasthan, the Kumbhalgarh Fort happens to be the birthplace of one of the greatest warriors of India – Maharana Pratap. Built during the 15th century, the mighty Kumbhalgarh Fort is the next most important fort and Rajasthan tourist places in Mewar after the Chittorgarh Fort. There are many gates or "pols" to enter the fort, but the main entry point is the Aret Pol (Aret Gate). Other gates include the Halla Pol, Hanuman Pol, Ram Pol and Vijay Pol. Visit this fort at night to see it illuminated by a thousand lights!
Location: Kumbhalgarh, Rajasthan 313325
Suggested Read: Rajasthan Travel Tips: 9 Useful Things One Must Remember Before Visiting The State!
7 Best Towns To Visit In Rajasthan
Here is the list of the marvelous towns and villages you can visit in Rajasthan to explore the state properly. Keep scrolling down to find all the famous as well as hidden towns and hamlets in Rajasthan that are a testament to its rich culture, ethnicity, and traditions!
Osian
Deeg
Pilani
Mandawa
Neemrana
Kalibangan
Bishnoi
31. Osian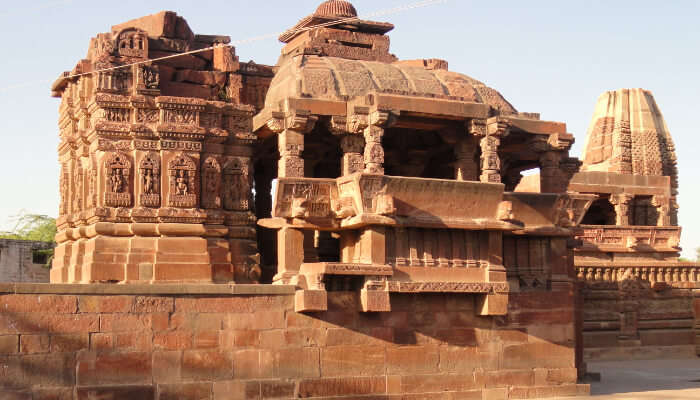 Situated in the Jodhpur District, Osian is an ancient town in Rajasthan. It was developed from an oasis in the Thar Desert. One of the places that you must visit in Osian include Sachiya Mata Temple. It features intricately carved walls. You can also enjoy desert safari in Osian.
District: Jodhpur
32. Deeg
Falling in Bharatpur district, Deeg is a town in Rajasthan. According to Hindu mythology, Deeg falls on the parikrama path of Lord Krishna. It is believed that the Path started 14-kilometers from Deeg, at Goverdhan. A highlight of this place is Deeg Palace, built in 1772. It was a former summer resort for the royals of Bharatpur. Deeg is one of the unique places to visit in Rajasthan.
District: Bharatpur
Suggested Read: 7 Places To Visit Near Rajasthan For A Cultural Holiday Experience
33. Pilani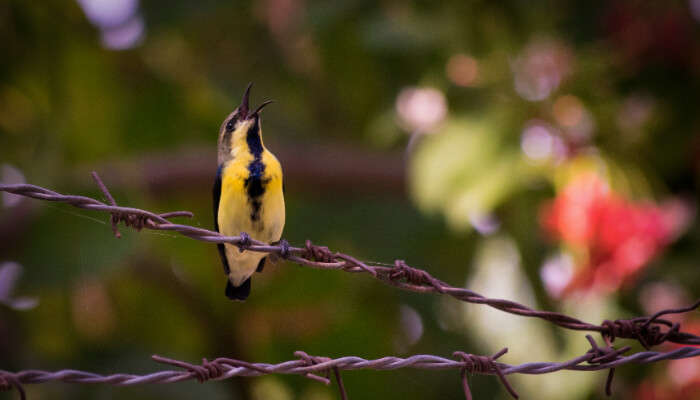 Located in the Shekhawati region, Pilani is a small town of Rajasthan. It is popular for BITS Pilani, a renowned higher educational institute. This place has some of the oldest schools built post Indian Independence. There are many amazing places to visit that are historically significant. Pilani is one of the lesser explored destinations in Rajasthan including Birla Science Centre, Panchvati Park And Garden, Saraswati Temple, and Birla Haveli Museum.
District: Jhunjhunu district
34. Mandawa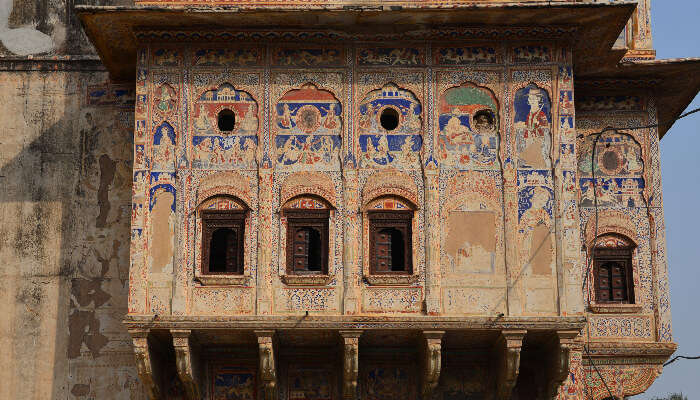 Mandawa is a town located in the Jhunjhunu district of Rajasthan. It is also a part of the Shekhawati region. This place is known for its incredible havelis (palaces) and quilas (forts). Murmuria Haveli is one of the most beautiful palaces located in Mandawa.
District: Jhunjhunu district
Suggested Read: 7 Places To Visit In Kishangarh In 2020: Unveiling The Best Of Rajasthan!
35. Neemrana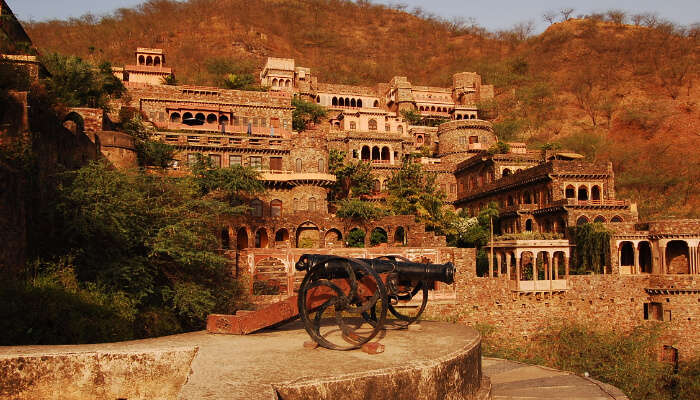 Neemrana is one of the top places to visit in Rajasthan. Located in the district of Alwar, Neemrana is an old historical town in the desert state. It lies between the Shahjahanpur District and Behror city. This town is known for Neemrana Fort Palace. Built in 1464 AD, this was the residence of the Rajput king, Maharaja Prithvi Raj Chauhan III. The palace is now one of the oldest heritage hotels of India. It's among the most luxurious hotels in Rajasthan that is popular among the tourists for its cultural and historical experience along with opportunities to indulge in adventure activities.
District: Alwar
36. Kalibangan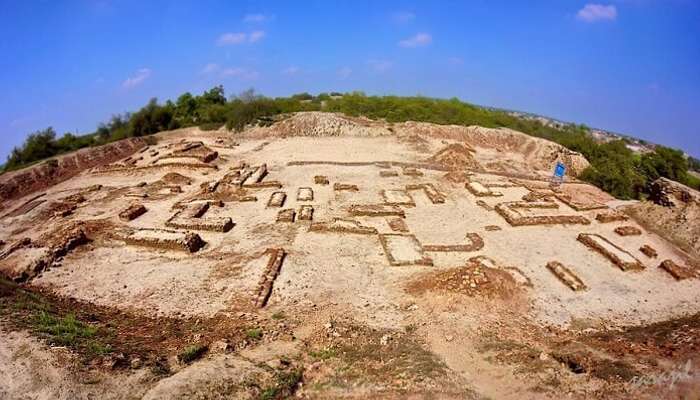 Image Source
Want to travel to the best tourist place in Rajasthan? Kalibangan should be on your itinerary. "Kalibangan in Rajasthan has given the evidence of the earliest ploughed agricultural field ever revealed through an excavation" were the words of B. B. Lal, erstwhile DG of Archaeological Survey of India when he was asked to define Kalibangan in a few words! What draws travelers to this unique site believed to be the site of the Indus Valley Civilization are its unique fire altars among other important other lost cities of the world. Abandoned by its locals in 1750 BC and discovered in 1919 AD by Italian Indologist Luigi Pio Tessitori, it's a great attraction for history geeks and art fanatics.
Suggested Read: 16 Enthralling Places To Visit In Mount Abu On Your Vacation In 2020
37. Bishnoi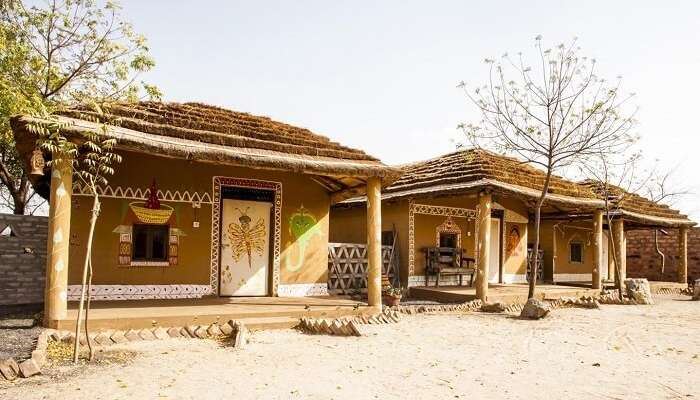 The small hamlet of Bishnoi near Jodhpur is among the most beautiful tourist places in Rajasthan for those looking for this state's rich culture and heritage in its most primitive form. From earthen huts, authentic Rajasthani curries, to traditional tuk-tuk rides, you'll be able to experience the raw form of the Rajasthan's ethnicity and customs in Bishnoi Village. So, don't forget to take a day trip to this village from jodhpur to experience the true essence of Rajasthan with its undisturbed rural tribal culture.
Location: Guda Bishnoiyan, near Jodhpur, Rajasthan
Suggested Read: A Group Trip To Rajasthan That Was A Mix Of Fun, Adventure And A Cultural Touch!
15 Other Places To Visit In Rajasthan
That's not all. Apart from the major districts, forts, cities, towns, and villages in Rajasthan, there many Rajasthan tourist places that you may not find in any travel guide but you must surely explore. See the best offbeat places and tourist attractions that you must not leave this state without exploring.
Pushkar Lake
Lake Pichola
Nakki Lake
Sariska National Park
Keoladeo National Park
Shekhawati
Om Banna Temple
Khwaja Garib Nawaz Dargah
Kuldhara Village
Hawa Mahal
Nahargarh
Jal Mahal
Sajjan Garh Palace
Umaid Bhawan Palace
Sam Sand Dunes
38. Pushkar Lake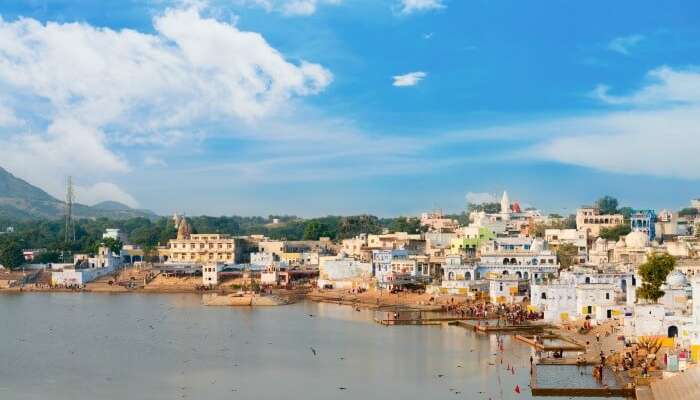 A pilgrimage of high importance, Pushkar Lake in Pushkar should definitely be in your bucket list. It is believed that a dip in the lake cleanses all your sins and cure all skin diseases. It is one of the most famous places in Rajasthan if you are looking to witness the local traditions.
Location: Pushkar, Rajasthan
39. Lake Pichola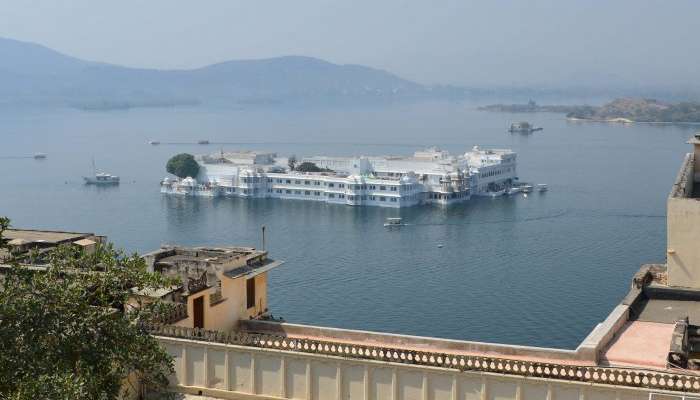 One of the ancient lakes in Udaipur, Lake Pichola was named after the village Picholi in which it is situated! The lake is as old as 1362 AD. It was created for drinking and irrigation purposes for the sake of the village and it certainly amongst the best Rajasthan tourist places.
Location: Udaipur, Rajasthan
Suggested Read: You Can't Ignore Rajasthan Anymore Because 'Jaane Kya Dikh Jaaye'!
40. Nakki Lake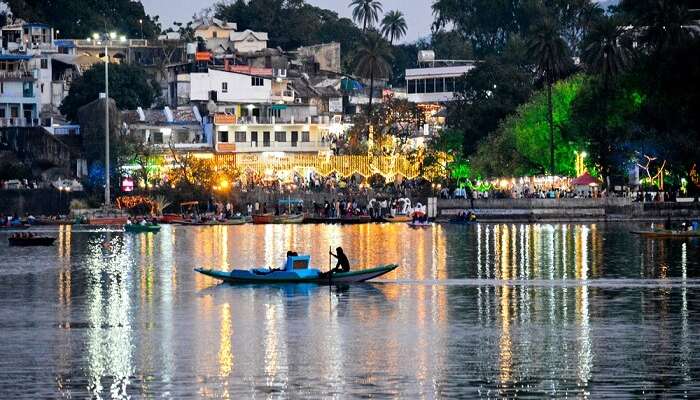 Nakki Lake is among the best places in Rajasthan owing to its beauty and clear blue water which turn into amazing shades under the changing hues of the sky. Believed to have been dug out by the Gods themselves, the lake makes for a great spot for boating. But that's not all that fascinates people about this place.
Nakki lake is one of the best Rajasthan destinations to travel to. It is very special to followers of Gandhi for the fact that it was here that Mahatma Gandhi's ashes were immersed. The lake also makes up for a good place to hang out with your friends as it is surrounded by plenty of eating joints where you can sit, dine, and gaze at the gorgeous lake switch shades in the setting sun!
Location: Mount Abu, Rajasthan
41. Sariska National Park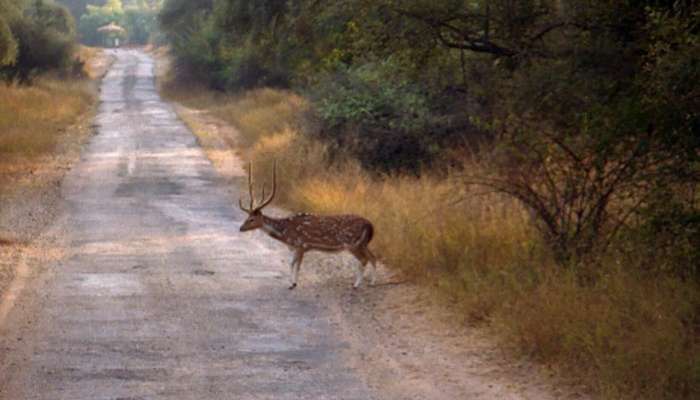 One of the best places to visit in Rajasthan is Sariska national park, it is home to tigers and therefore should not be missed while you are visiting Alwar as it is among the best tourist places in Rajasthan. If you are visiting Rajasthan with children, do visit this park for a unique holiday! If you're looking to travel the best Rajasthan destinations then this is the place to be.
Location: Subhash Chowk Station road malakhera, Alwar, Rajasthan
Timings: 6 am – 9:44 pm
Suggested Read: 14 Places To Visit In Rajasthan In Monsoon In 2020 For Those Who Love Rains!
42. Keoladeo National Park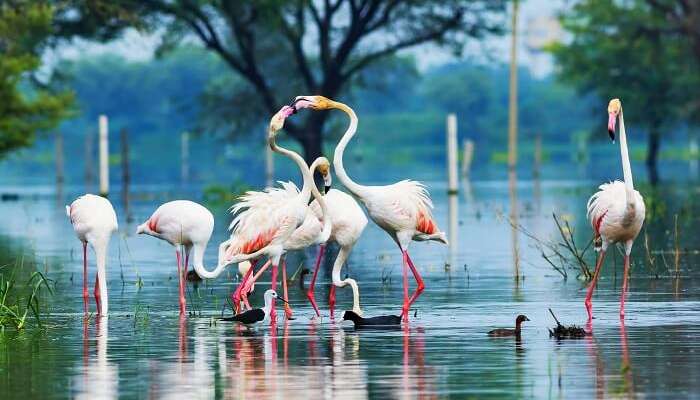 Image Source
Amongst the best Rajasthan tourist places, The Bharatpur Bird Sanctuary officially called the Keoladeo National Park, is popular for its wide range of resident and migratory avifauna. The park has a huge bird population especially during the winter season as well as the start of spring and is among the top tourist attractions in Bharatpur.
The park was declared a protected sanctuary in the year 1971 after major water resources were redirected to the park to convert it into a completely man-made wetland to promote eco-tourism and help migrating birds find shelter. The park is home to over 366 bird species, 379 plant species, 13 snake types, 50 fish species, 5 kinds of lizards, 7 species of amphibian, over 7 types of turtles, and many other species of invertebrates. This is one of the best places to visit in Rajasthan in the rainy season.
Location: Agra-Jaipur Highway, Bharatpur, Rajasthan
43. Shekhawati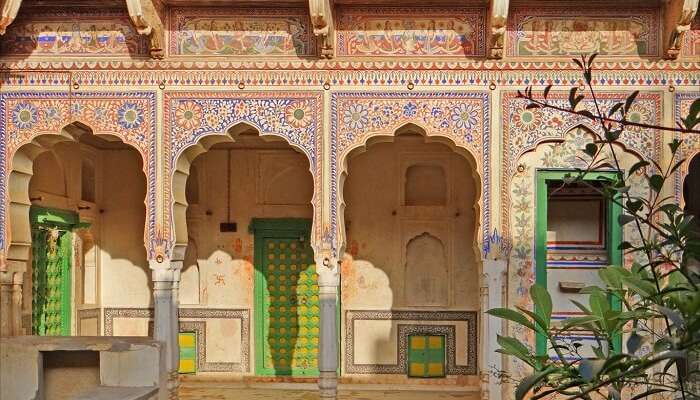 Image Source
You may not have heard of Shekhawati very often, but those who have been there call it a true wanderer's paradise! Laced with a huge number of stunning havelis and royal mansions that exhibit the real Rajputana splendor, Shekhawati is a gold mine for every connoisseur of art and architecture and amongst the best tourist places in Rajasthan.
While the city has a rather sterile landscape clogged with railways and roadways on one side, it's a riot of colors, cultures, and vibrant landscapes on the other. A unique blend of mythology, art, and wildlife awaits you at this hidden yet charming retreat in Rajasthan that narrates tales of the valiant Lord Rama and the mischievous Lord Krishna inside its many mansions.
Best time to visit Shekhawati: November to March
Major attractions in Shekhawati: Lachhmangarh Fort, Chirawa, Badalgarh Fort, Mandawa, Harsh Nath Temple, and more
Things to do in Shekhawati: Ride the Shekhawati Express and the Pink City Express, explore the palaces and mansions, celebrate the Bissau festivals with the locals, and more
Suggested Read: Get The Rajasthani Bohemia On! 14 Amazing Shopping Places In Jaipur To Explore In 2020!
44. Om Banna Temple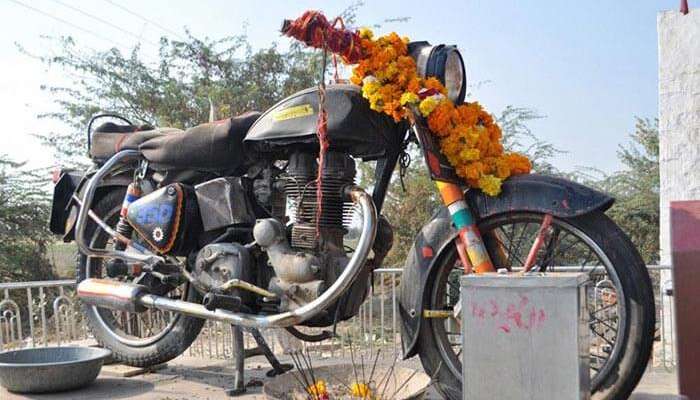 Image Source
The Om Banna Temple, or the shrine of the Bullet Baba, is among the most mysterious places in India owing to the intriguing story behind its establishment. A highly religious place for pilgrims and locals, the sanctum is believed to protect travelers!
Instead of idols of Gods and Goddesses, people here worship an actual motorbike that once belonged to a man named Om Singh Rathore who had met with a tragic accident and had died at this spot while riding back home on this very bike. Post his death, the police had made several attempts to take the bike away, but it would mysteriously come right back to this spot even with an empty tank. The authorities finally gave up and the locals built a temple around it, believing it to be a site of great supernatural and religious significance.
Location: Pali, Jodhpur, Rajasthan
Suggested Read: Jodhpur Is Now The 3rd Most Popular Tourist Destination In Asia. Here's A Look At The Many Moods & Hues Of The Blue City
45. Khwaja Garib Nawaz Dargah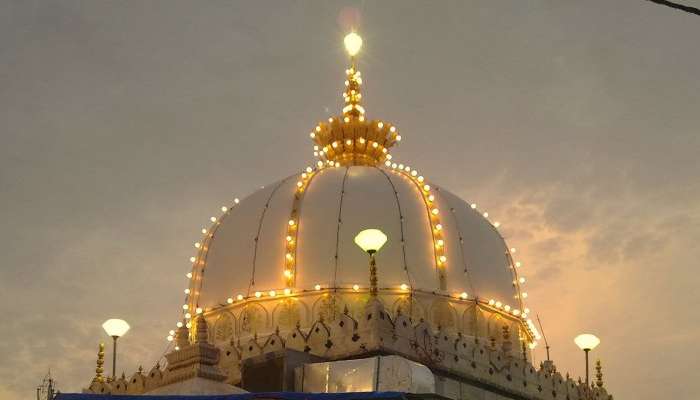 Khwaja Garib Nawaz Dargah is one of the most important places to visit in Rajasthan. It houses the tomb of Hazrat Khwaja Moin-d-din Chisti. He was the founder of Islam and preached it across the world. He came from Persia and spent his final years in Ajmer.
Location: 11, Dargah Sharif, Khadim Mohalla, Diggi Bazaar, Ajmer, Rajasthan
Suggested Read: 9 Magnificent Places To Visit In Summer In Rajasthan For A Royal 2020 Vacay!
46. Kuldhara Village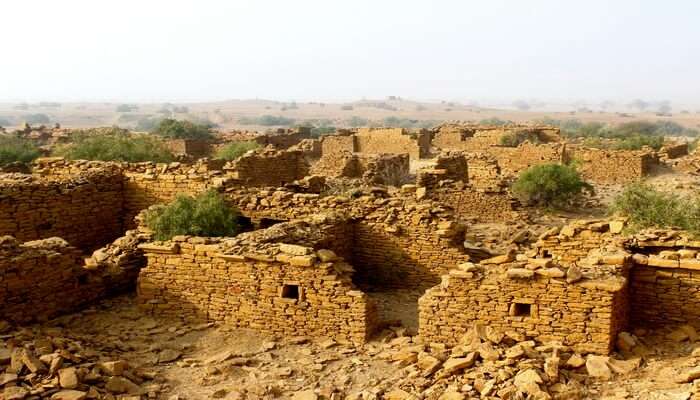 The abandoned Kuldhara Village near Jaisalmer is among the most mysterious Rajasthan destinations that will set your heart racing. Considered to be one of the most haunted destinations in India, this village is believed to have been abandoned overnight by its inhabitants centuries ago owing to a paranormal presence or a curse. Situated 18 km away from Jaisalmer, the Kuldhara Village has had no sign of human life since it was deserted. In fact, it is said that no one can ever stay here even if they try, and visiting this place after dark is strictly forbidden.
Location: Jiyai, Rajasthan 345001
Suggested Read: Safari In Rajasthan: 12 Camel Safaris That'll Make Exploring Deserts An Unforgettable Experience
47. Hawa Mahal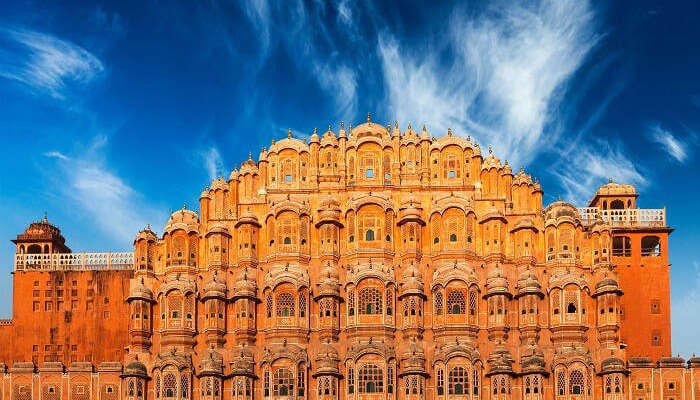 Hawa Mahal is perhaps the most distinguishing landmark of Jaipur and among the most exceptionally captivating tourist places in Rajasthan. Standing in the middle of a busy market area and smeared with radiant hues of pink, this bewitching tourist attraction in Jaipur lures people in with its unusual appearance, interesting history, and bizarre features in the interiors. Built by Maharaja Sawai Pratap Singh in 1799, Hawa Mahal was devoted to the very purpose its name signifies – providing a windy setup to the household women of the royal family so that they could comfortably witness the processions that passed through this very market.
Location: Hawa Mahal Road, Badi Chopad, J.D.A. Market, Kanwar Nagar, Jaipur, Rajasthan
Suggested Read: 5 Majestic Rajasthan Villas For A Cozy Stay In The Heart Of India On Your 2020 Trip!
48. Nahargarh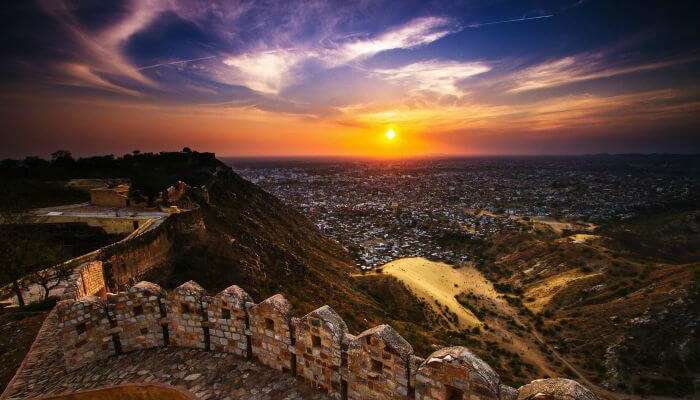 Located on the top of a hill in the city of Amer a few kilometers away from Jaipur, Nahargarh is a brawny fort that overlooks the Pink City. Standing incomplete till date, this mighty fortress is named after Nahar Singh, a dead overlord whose fidgety spirit had apparently disrupted the construction. The architecture and overwhelming aura of this fort that towers over the city of Rajasthan makes it one of the most distinguished places to visit in Rajasthan. Adventure seekers also like to visit this place at night when you can ride bikes around these hills and gaza at lit views of the city.
Location: Krishna Nagar, Brahmpuri, Jaipur, Rajasthan – 302002
Suggested Read: 10 Best And Most Famed Museums In Rajasthan That Are A Delight To Visit
49. Jal Mahal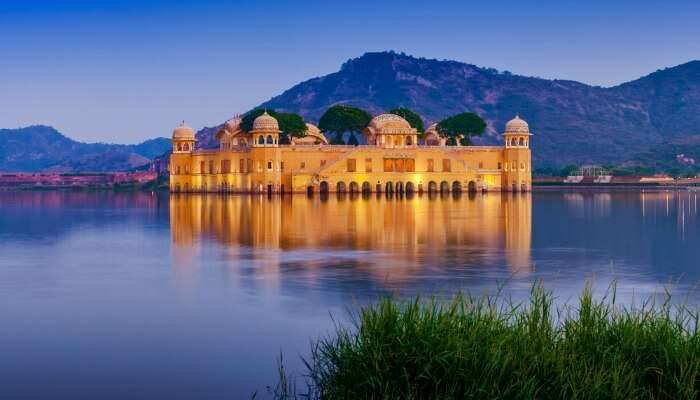 Jal Mahal is undoubtedly one of the finest Rajasthan tourist places for a number of reasons. It stands in the middle of a lake in the most iconic part of the city and its beautiful architecture never fails to amaze onlookers. And when it's illuminated outline reflects perfectly in the calm waters of the lake at night, the sight will melt your heart for sure! And for this very reason, this asymmetric stately mansion standing solo in its vast inland lake backed by the Aravallis is the favorite spot of all photographers visiting Jaipur.
Location: Amer Rd, Jal Mahal, Amer, Jaipur, Rajasthan 302002
Suggested Read: 10 Places To Visit In Jaipur In Summer For A Refreshing Escapade To Rajasthan In 2020
50. Sajjan Garh Palace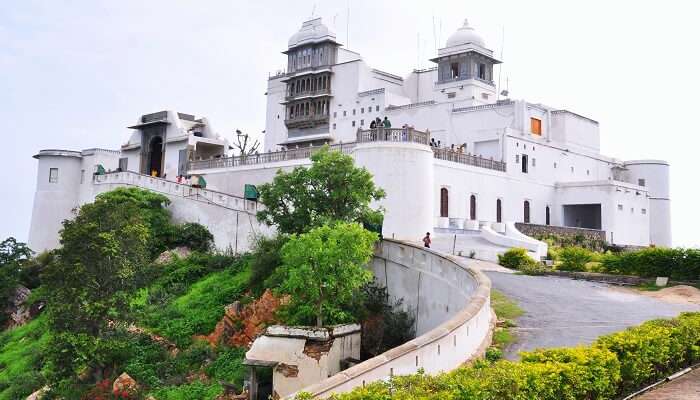 Also called the Monsoon Palace, Sajjangarh Palace near Udaipur is famous for the breathtaking views it offers of the surrounding greenery and hills. Perched on a hilltop overrun by naughty monkeys, this 132-year old palace is the favorite spot of all landscape photographers and couples who like to watch the sunset from this peak. It is named so owing to the fact that it offers awesome vistas and a blissfully cool weather in the monsoon season.
Location: Sajjan Garh Rd, near Mewar Garh hotel, Eklavya Colony, Udaipur, Rajasthan 313001
Suggested Read: 9 Unusual Ways To Savor The Nightlife In Rajasthan In 2020
51. Umaid Bhawan Palace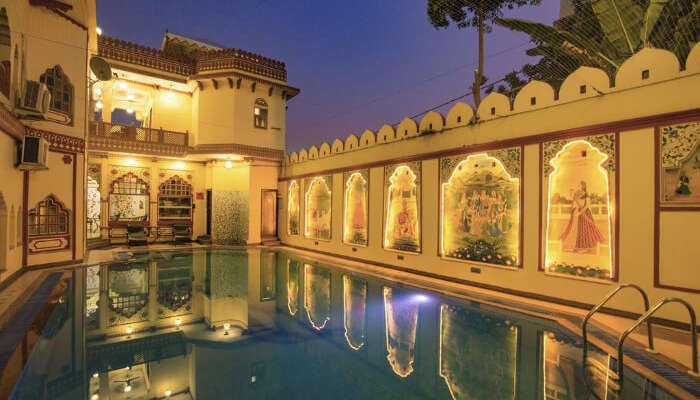 The Umaid Bhawan Palace (or Chittar Palace) is among the world's largest private residences and one of the most sought after Rajasthan destinations. A part of this palace is closed for the public as it is still used as a residence by the Jodhpur Royal Family, but the part that is open to tourists has been recently converted into a lavish and gorgeous heritage hotel by the Taj Group of Hotels. The third part of this beautiful mansion is a museum that is dedicated to showcasing the 20th century history of the Jodhpur Royal Family as well as the vintage automobiles owned by the royal family.
Location: Circuit House Rd, Cantt Area, Jodhpur, Rajasthan 342006
Suggested Read: 10 Awesome Homestays In Rajasthan For A Comfortable Stay In 2020
52. Sam Sand Dunes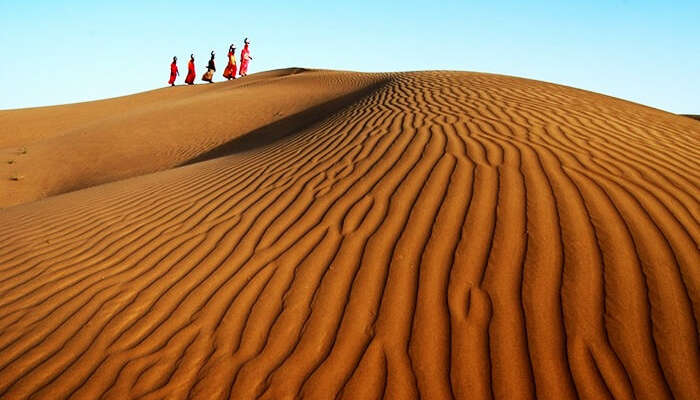 The Sam Sand Dunes near Jaisalmer is among the most popular places to visit in Rajasthan for those who wish to experience the true essence of this state and witness it for what it truly is – the expansive Thar desert. It is the one place in the whole state where you can stay in tents and camps set in the middle of the desert and taste the real desert culture of Rajasthan. From camel rides, camel cart rides, folk dance shows with music, desert camping with bonfires, authentic Rajasthani cuisine, to waking up to the most beautiful desert sunrises, staying in the Sam deserts of Jaisalmer offer all this and more!
Location: Sam Sand Dunes Near Sam Toll Barrier, Sam Road, Rajasthan 345001
Further Read: 10 Legendary Lost Cities In India That Were Later Discovered
So, are you all set to explore these top places to visit in Rajasthan? We know that you can't sit back now, thus plan your royal holiday to Rajasthan with TravelTriangle and spend few days amidst the rich heritage and culture of the state!
Frequently Asked Questions About Places To Visit In Rajasthan
Still confused? Here are some common queries travelers put up. See if they help solve yours:
Q. Which is the best time to visit Rajasthan?
A. According to the locals, the best time to explore Rajasthan and its royal heritage is between the time of November to February as the summers are scorching in the state.
Q. What is Rajasthan famous for?
A. Rajasthan is usually known for its rich architectural heritage and gigantic forts. Apart from that, the state is also a land of magnificent temples and ancient havelis.
Q. Is October a good time to visit Rajasthan?
A. October is a pleasant time to visit Rajasthan as the monsoon leaves the state and the winter sets in, while the temperature remains between 10 degrees to 27 degrees Celsius.
Q. What is famous for shopping in Jaipur?
A. Bandhani work and Leheriya sarees, Meenakari and Kundan work jewelry, Ghevar are some of the famous things to buy in Jaipur.
Q. Which is the most beautiful place in Rajasthan?
A. Some of the most beautiful and popular cities of Rajasthan include:
1. Udaipur
2. Jaipur
3. Jodhpur
4. Jaisalmer
5. Bikaner
Q. Which is the richest city in Rajasthan?
A. Jaipur can be called to be the richest city in Rajasthan as it is the capital of this state and one of the most prominent tourist destinations.
Q. What is Jaipur famous for?
A. Jaipur is famous for a lot of things as it is full of culture, history, and vibrancy. The place is known for its forts, architectures, palaces, shopping, handicrafts, jewelry, fabric and much more.
Q. What is the best time to visit Udaipur?
A. The best time to visit Udaipur is anytime in winter when you can enjoy the lake while basking in the sun on the ghats.
Q. How many days are sufficient for Jaisalmer?
A. Anywhere between 2 to 3 days are perfect for Jaisalmer as you can visit the fort areas and then enjoy dessert camping here.
Looking To Book A Holiday Package?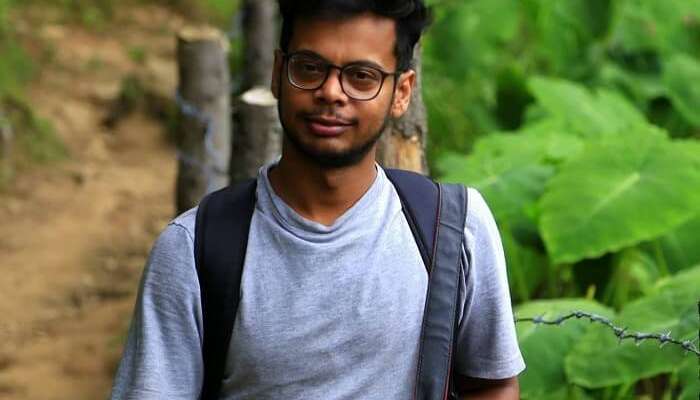 Comments
comments