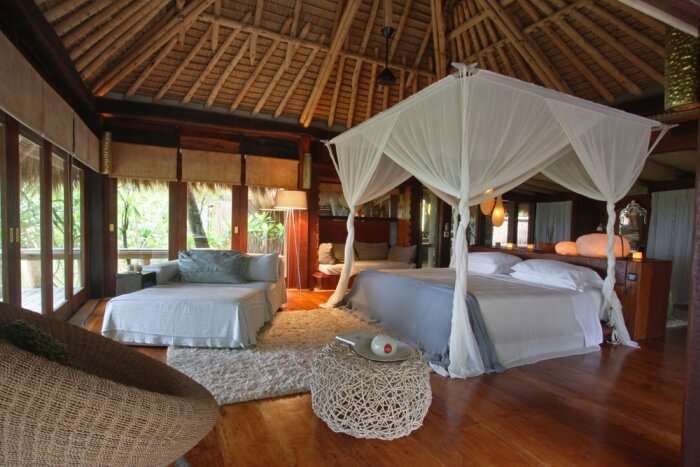 Overview
Seychelles is a mystical place and it is never enough if one visits it only once in a lifetime. Seychelles luxury resorts are increasing every year and a person will always find a new place to stay each time they visit. This small East African Island which is barely visible on the map is world famous as the ultimate beach destination. There are several reasons why Seychelles is the ultimate beach destination because it is very mesmerizing. East Africa is often perceived as a hot and humid place but surprisingly Seychelles stands out.It is probably because of its ideal location in the tropical forests and the Granite Mountain ranges. Visitors can enjoy the beach and the tropical breeze and the forests and all this is possible in one place. There are many luxury resorts in Seychelles islands that can cater to such tourists and serve them according to their taste. All the resorts are built to suit the international visitor's needs and it does not matter from which part of the world they are. They meet all the international standards in terms of service, amenities and state-of-the-art structure.
Special Experiences
The best luxury resorts in Seychelles are located in Mahe and Mahe is the tourist capital of the islands. Some of the luxury resorts, like Four Seasons Resort, offer international standard amenities like high-speed internet connection, for example. International visitors always like to stay online and hence, almost all the islands are well equipped with internet connectivity. All the rooms in this resort have air-conditioning keeping in mind the weather conditions. Also, they are equipped with amenities like a coffee pot, a minibar that is well stocked and bottled drinking water even before the guest arrives at the resort. Raffles Seychelles is a luxury resort that offers American standard amenities, like complimentary breakfast and a small kitchenette in all the rooms. The resort is extremely clean and dust-free. Guests can enjoy their beach holiday by directly stepping out of the hotel. They need not walk or travel to get to the beach.
Facilities
The top 10 luxury resorts in Seychelles are mostly located in Mahe. They boast of amenities that excel and go past international standards. Kempinski Seychelles Resort's rooms are designed in a very western way. It resembles a lot of western luxury hotels. They provide locker facilities in the rooms so that the visitors can keep their important documents and cash safe in their rooms while they are on the beach. They need not constantly worry about their belongings while enjoying the beach activities. Banyan Tree a luxury resort in Seychelles is located on the rocky beaches and are pristine and pure. The coral reefs in these beaches are some of the largest in the world. People especially come to this resort for scuba diving and snorkeling to view the marine life and coral reefs. Apart from the sightseeing options, the hotel also offers some unique dining options on Machans, a tree house. It can be quite exciting to dine on a tree. These are some of the unique experiences that only Seychelles can offer to its visitors.
Dining
Seychelles luxury resorts like Le Meridien's Fisherman's Cove are specialized in seafood. It is not only Creole food but they serve unique preparations of seafood from all over the world including dishes like Fish A La Steak. They also serve kid-friendly food like fish fingers and French fries. Their cocktails are unique, and amazingly most of them include tender coconut water. Constance Ephalia has the best Italian restaurant in Seychelles. The unique and traditional Creole setting is beautifully crafted and guests can tour the restaurant and learn about the Creole culture.
FAQs
Q1. Why is Seychelles Island such a popular place?
A. Seychelles group of islands are mesmerizing and exotic. They offer a plethora of exploring options to its visitors. No other beach destination in the world comes close to Seychelles. The friendly English-speaking hotel staff is an advantage for guests coming from across the world. Tourists find it very easy to navigate through Seychelles without any additional assistance.
Q2. What are the activities one can enjoy in Seychelles?
A. Seychelles is a beach destination. Primarily, it caters to visitors that love sun, sand, and sea. Visitors also can check out the diverse wildlife in nature reserves and enjoy spotting marine life while diving amidst the coral reefs.
Q3. Which beach hotels in Seychelles are the closest to the airport?
A. Eden Island is as close as one can get to the Seychelles International Airport. Bel Air Hotel, Hilton, Bayview Studio, Eden Island, Victoria Hotels are pretty close to the airport and there are several more close to the airport.
Q4. How many islands makeup Seychelles?
A. Seychelles is an archipelago comprising 115 islands. It is located in the Indian Ocean, just off the coast of East Africa. It is renowned for its pristine beaches, coral reefs, nature reserves, and giant tortoises.
Q5. Are Seychelles luxury resorts worth it?
A. Yes, Seychelles luxury resorts are worthwhile. Not only do guests enjoy a superior customer experience, but it also enables them to spend their time here in a comfortable and plush manner. There are many small things that these resorts offer and do for guests to make their stay a memorable one.
Seychelles is a beautiful seaside paradise. It is replete with luxury resorts that make staying experience on the island fantastic. The Seychelles luxury resorts offer a unique experience in terms of stay and dining. Many also offer activities for guests and have their own private beaches that allows one to soak in the sun and sand, and enjoy the crystal clear waters. Visitors can go to La Digue island, where they can visit the Anse Bonnet Carre Beach, which can be accessed solely on foot. The Anse Cocos Beach is protected and also accessible only on foot. Or, they can head to Veuve Nature Reserve to see the wildlife of La Digue. There are many such Seychelles islands that are a treasure trove of natural attractions.