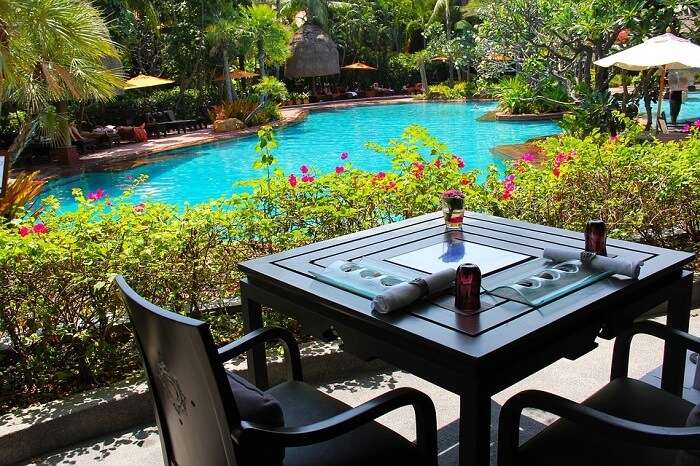 Overview
Hua Hin is the best getaway for visitors all across the globe as well as Bangkok residents. It is more of a beachside town. It is a perfect destination which is family friendly and highly in demand for newly-wed couples coming in for their honeymoon. The peace and quiet of this place gives it a very tranquil vibe which attracts a lot of people who are just in search of some relaxing alone time without the bustle and jazz of other party destinations in Thailand. Almost every Hua Hin resort lies on the boundaries of the sea, Hua Hin has many Beaches. Therefore activities like kitesurfing and water sports were very popular attractions among tourists. This place is more laid-back than Pattaya, making it ideal for families and visitors who want to have an unforgettable holiday in the tropical region. The sceneries of this tropical region are very inspiring, giving one the experience of nature's gift of beauty. Hua Hin has a lot of attractions for tourists like water sports, golf courses, shopping markets, beaches, historical spots and many more. It has an exquisite dining experience that would delight the visitor's taste buds.
Special Experiences
Bangkok is known as a hub for entertainment. But one thing that has to be faced in the traffic congestion. However, one can skip the traffic congestion and enjoy a leisure boat ride across rivers. Hua Hin is far away from all that chaotic traffic and hustle-bustle of people, because of which it has the majority of visitors residing in and around Bangkok. One can also simply get a relaxing experience with the Thai spa, will rejuvenate and make this vacation a relaxing and aromatic experience. Food lovers can also enjoy delicacies by eating street food in Bangkok. Strolls in and around parks, getting to experience a green and serene part of nature could also be a few things to do while at a visit to Bangkok.
This city never goes to sleep. Hotels in Hua Hin also make sure to provide special experiences for their visitors, so as to keep them entertained and attain the utmost enjoyable experiences. The Hua Hin resort Marriott is a 5-star resort boasting a beachfront location, attracting more visitors. Not only catering to the adult visitor with various facilities, but they also cater to young guests with kids club, which keeps the kids also entertained, which ultimately gives a chance for parents to also get some time for themselves. Supatra Hua Hin resort provides its visitors with a wide variety of activities like Beach, Horse riding, and Golf course (within 3 km).
Facilities
Facilities are basic services which the resorts and hotels in Bangkok provide their visitors. Basic facilities both tangible and intangible services are what a visitor expects the resorts and hotels in Bangkok should be provided without a doubt. Tangible services could be the rooms, a bed, tables with cutlery, good washrooms, airport pickups, free Wi-Fi, and much more that are very basic. Intangible services could be the spa services, or the massage therapy's that are basically services provided by the resorts and hotels in Bangkok.
Resort de Paskani, this Hua Hin resort provides rooms with 5 bedrooms and 4 bedrooms with exclusive hot tub facilities perfect for couples and also families and also with free toiletries. They also provide daily laundry services and daily maid service so as to cleaning the rooms and are also available on demand. They have luggage storage facilities and also a tour desk providing required information to its visitors.
Dining
Bangkok is very famous for its street food. It provides convenient, delicious and affordable meals in a way that will indulge any traveler in Thai culture and its authenticity. Street stalls with a variety of delicacies are available in a high concentration in busy areas. Some of the items that one must try are namely, papaya salad, fried rice, noodles with shrimp, steamed chicken on rice, grilled chicken or pork skewers, sour Nissan sausage, stir-fried pork with basil, and fish barbecued in salt. The hotels in Bangkok also provide a variety of cuisines catering to the need of visitors and tourists. Ayrest Hua Hin resort offers its visitors exquisite Thai cuisines and international dishes. It also has special facilities for kid-friendly food, catering to special preferences from kid guests.
FAQs
Q1.How to reach Hua Hin?
Bangkok is well connected by airways, and it is accessible to the rest of the world since it has 2 airports namely the Suvarnabhumi Airport and the Don Mueang Airport. It also has frequent and convenient buses and trains from neighboring countries like Malaysia, Cambodia, and Laos. Hua Hin doesn't have an airport but is easily commutable from Bangkok. With frequent shutting bus and train facilities, one can reach Hua Hin with 3-4 hours by road or railways.
Q2. What is the best time to visit Hua Hin?
A. Hua Hin is a tropical destination it has a very humid climate all-round the year. The best time to visit is during the months August and September, owing to pleasant weather.
Q3. How safe is Hua Hin?
A. Thailand has a low crime rate and hence considered safe. However, small crimes like pick-pocketing or bag-snatching are pretty common. It's sensible to always be careful and alert to surroundings and avoiding visits to isolated areas will be safer.
Q4. What are the Drinking laws in Hua Hin?
A. The drinking age in Thailand, Bangkok is 20 years.
Q5. What to shop in Hua Hin?
A. One can visit the Hua Hin night market, or the Cicada market so as to shop some souvenirs and handicraft items at cheap and affordable rates.
One must witness the limitless beauty and soul refreshing charm of Bangkok. It is vacationer's heaven is an extravagant and sweet-smelling bouquet of everything that one would want to experience in a trip– be it with family, a honeymoon for newly-weds, or for leisure. Ruenkanok Thaihouse Resort is also an exclusive Hau Hun resort that offers amazing services for disabled guests with wheelchair and airport shuttle services. They also provide safety deposit services and very interestingly considering all book lovers they also have a library. Some hotels do not allow pets, so pet lovers will have to make arrangements for their pets when they want to head to Hua Hin for vacation.