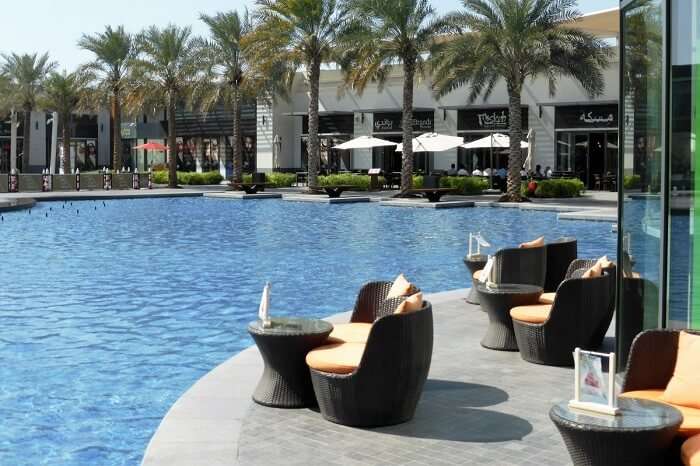 Overview
Spend a few lavish days full of comfort and enjoyment at the Phuket luxury resorts. Get the best possible get-away from one's strenuous and monotonous life that needs refreshment and fresh breath. The Phuket luxury resorts come with amazing facilities and services that every customer looks out for. These resorts take care of every small detail from providing their customers with the best accommodations at exquisite locations to great facilities like Wi-Fi connectivity, minibars, sitting areas, balconies with beautiful views etc. Enjoy a few days of pleasure under the supervision of the committed and cooperative staff of these resorts. Have fun at the outdoor pools and activity centers. Relax and rejuvenate at the spa centers and relieve oneself from the tiring and boring routines. Dine at the amazing restaurants and bars of these resorts and have more reasons to rejoice. To be precise, spend the next vacation at the Phuket luxury resorts and enjoy the stay in all aspects.
Special Experiences
At the Phuket luxury resorts, one has no lack of special provisions to experience and take pleasure in. Trisara resort offers luxurious suites that have arrangements for private cinemas. The resort also offers billiards rooms and other sports activities. Trisara Resort also offers helicopter sightseeing for its guests. The Shore At Katathani Resort has the provision for an infinity pool that grabs the interest of many. The resort also offers yoga classes and aqua aerobics for its customers. Andara Resort & Villas have a complimentary shuttle service to Kamala Beach for the feasibility of the customers. Yacht charters are also made available by this resort which just adds to its already sparkling reputation. These special experiences at the Phuket luxury resorts make the resorts live up to one's expectations.
Facilities
The facilities at the Phuket luxury resorts do not leave their guests with any chances to complain. At the Phuket luxury resorts like Phuket Marriott Resort and Spa, Nai Yang Beach, enjoy staying inside the lavish accommodations at exquisite locations and make the vacation more comfortable and enjoyable with their facilities like Wi-Fi connectivity, stylish interiors, flat screen TVs, minibars, laundry services, room service etc. Trisara resort has chic villas that offer sea views and has also got accommodations ranging from airy rooms to 6-room complexes with the amenities like private outdoor showers and decks. Some suites even have a housekeeper, kitchens with private cooks along with living n dining areas. The resorts also offer spa facilities along with gym or fitness centers for the ease of their customers.
Dining
The Phuket luxury resorts offer a lot of varied dining options inside their premises. Trisara resort has multiple restaurants and a bar offering beautiful views of the sea. This resort also provides seasonal beachfront BBQs. The Shore At Katathani resort serves complimentary American breakfast in a restaurant that offers international cuisines. Outrigger Laguna Phuket caters its guests at an all-day Mediterranean eatery. Katathani Phuket Beach Resort has got 6 dining options as well as 6 bars. Andara Resort & Villas have a glass-enclosed upscale restaurant with a special children's menu. The highly skilled and efficient staff and management at the Phuket luxury resorts are always at one's service to provide travelers with the best possible arrangements and leave them with no regrets.
FAQs
Q1. Being a vegetarian, can I find suitable food for myself in these resorts?
A. Yes, you can find such restaurants at every resort that do serve vegetarian food.
Q2. Do these resorts have provisions for fitness centers?
A. Fitness centers can be found at nearly all of these resorts.
Q3. Which are the most popularly used languages here?
A. Thai, being the local language, remains the most used one. English is also commonly used.
Q4. Can we avail for baby care services at these resorts?
A. Some of these resorts do provide baby care services on the requests of the guests. Do confirm before you check in.
Q5. Do the resorts provide air shuttle service?
A. Some of the resorts have the provision for this service. It is advised to confirm before booking your hotel.
Enjoy the time in Phuket by spending it at the Phuket luxury resorts. Enjoy the great hospitality and services of these resorts and live amidst the warm and delightful ambiance that they offer. Most of the resorts in this area provide wheelchair accessible entrance and other facilities while keeping the comfort of the guests as their top priority. The Phuket luxury resorts ensure a marvelous stay for all holidaymakers while being in Phuket and their services are certain to leave one feeling satisfied and content with the choice of accommodation.