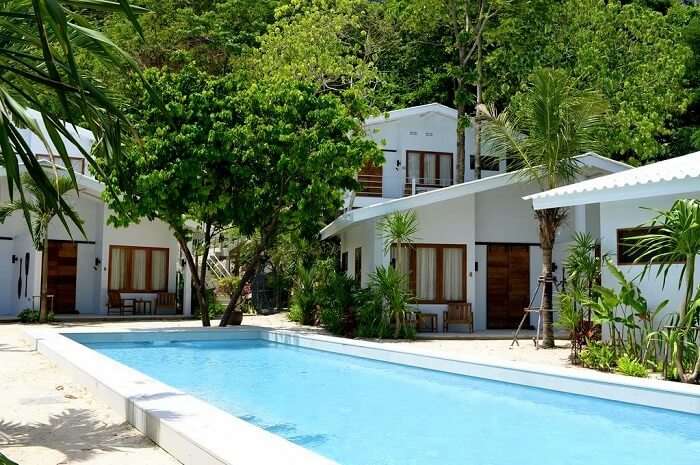 Overview
Thailand is well known among all travelers looking for a quick exotic getaway, both budget as well as luxury. Many backpackers are well as travelers who come here, start their vacation in the largest Island – Phuket. As such there are many 3 star hotels in Phuket that can cater to all everyone's needs and wishes with as much ease as luxury hotels. Most of these hotels are architecturally marvelous, the abundance of natural beauty, bestowed upon the stunning land of Phuket taking one's holiday experience a notch greater. With lush green gardens that could make anyone forget how close they are to the sea, and private beaches to remind people with waves lapping at the entrance of the hotel, these 3 star hotels in Phuket can really make a guests' holiday here special and unforgettable.
Phuket is the largest island out of all in the country of Thailand and as such has a lot to offer in terms of tourism. As one moves away from the coast towards the inland, tourists often discover an untouched tropical paradise quite unlike anywhere else on the planet. As such the 3 star hotels in Phuket also change according to the area in which they are located on this huge island. With the hotels in the middle of the island boasting of vast green acres decorated with surreal tropical trees, the ones located by the beachside boast of open spaces and plenty of sunshine and sand to play around.
Special Experiences
3 star hotels in Phuket are not very different than any other higher category hotels when it comes to pleasing their guests with their world-class services and experiences. With almost all the hotels in Phuket offering outdoor swimming pools, guests can enjoy a special saltwater pool in the Thai Palace Resort. Many couples prefer to come to this tropical paradise to celebrate their honeymoon and rightly so, the hotels offer many such romantic services that couples can enjoy together like the couples massages, which can be found at the Cove hotel in Phuket. Some hotels located in the center of the island away from the water, provide services like onsite or offsite golf courses where one can try their hand at the putting greens. Another such special experience in these hotels here are the watersports activities that they offer. Being located so close to the sea there are many hotels that offer diving tours and other such thrilling activities.
Facilities
In Thailand, tourism has grown exponentially in the past decade and as such the standard of services and facilities provided by all the hotels here has also increased. There are certain services that all guests expect from hotels irrespective of the category of the hotels. 3 star hotels in Phuket ensure that customers are satisfied with their stay when it comes to facilities and services that they provide. A scrumptious breakfast is almost always added to the hotel bookings where one can enjoy a delicious meal before the guest sets out to explore the area. Also, services like laundry, cleaning, and concierge is available at all 3 star hotels in Phuket.
Wifi, television and air conditioning are available without a doubt in all the hotels here along with some special facilities like the ATM machine at the Platinum hotels where guests can withdraw cash any time they like without having to leave the comfort of their hotel.
Dining
With most of the 3 star hotels in Phuket boasting of marvelous restaurants onsite, there is little need for guests to leave the hotel for anything at all. The talented chefs in these restaurants are sure to offer a joy ride to a tourists' taste buds with the mouth-watering cuisine they prepare food like those at the Varee Restaurant at the Bangtao Varee Boutique hotel. Should a person have any special dietary requirements or restrictions, the kitchen staff and the Chefs at the hotels make it a point to make something just as delicious for the guest based on their instructions. Many of these hotels also have a bar where one can enjoy a quiet drink at the end of a long day, with talented bartenders crafting world-class cocktails. One such hotel is the Assada Boutique Hotel where guests can enjoy their drink by the poolside with at the Pool Bar.
FAQs
Q1. Is it okay to bring children along when traveling to a 3 star hotel in Phuket for a holiday?
A. Many hotels in Phuket provide facilities for family entertainment such as outdoor play equipment for the children, children's television networks as well as babysitting services so, a guest can bring their little ones along on vacation and they are sure to have as much fun as all the adults.
Q2. What language does the staff in these hotels understand?
A. With the rise in tourism, the local staff of the hotels in Phuket have also evolved and become better at their jobs. Most of the staff in these hotels understand English, and Thai, some members can also speak fluent French and Spanish.
Q3. Do these hotels provide airport shuttle services?
A. Yes, all the 3 star hotels in Phuket provide shuttle services. However, while some hotels provide this facility free of cost, one might have to pay a minimal amount in certain other hotels.
Q4. Are there maid or room cleaning services available in the 3 star hotels in Phuket?
A. Yes, daily maid or cleaning services are provided in all 3 star hotels with no extra charges so that one can find their rooms clean and organized when they return after a tiring day.
Q5. If one wishes to have breakfast in their room, can that be arranged?
A. In-room dining is subjective to each hotel, and the meal that the hotels can arrange for in-room as well also varies from one property to another. However, most hotels will oblige to the request if they inform them in advance.
A warm, welcoming and efficient staff that is at the beck and call of tourists as well as amenities and services like nowhere else in the world- all within a budget is what makes these 3 star hotels in Phuket an ideal choice for accommodation on any Thailand tour. A few names that one can look at, are Thai Kamala Beachfront, Mamaison Phuket Grand Bleu, and PapaCrab Boutique guesthouse are some of the best 3 star hotels in Phuket where one can enjoy a few days of relaxation without any worries in the world. Not just the staff and the indoor ambiance but also the wonderful shoreline that one can see from the balconies of the rooms, restaurants, and hotels that serve meals right on the beach and many such special treats are what make their time in Phuket unforgettable.