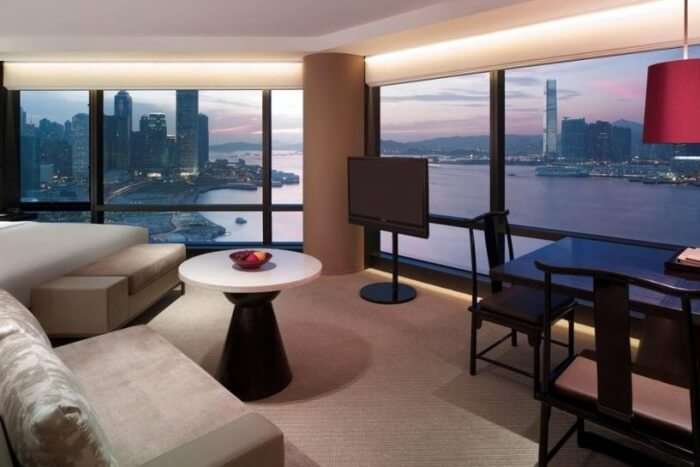 Overview
Because of its scenic beauty and awe-inspiring grandeur, Hong Kong is renowned as an excellent destination for both leisure and business travelers. This place is admired for holidays because of the availability of all types of hotels. Staying in 5 Star Hotels in Hong Kong is a blessing as these hotels are an epitome of luxury and comfort. Travelers can stay in these hotels and enjoy royalty at its best. Book these hotels and experience refined luxury and class. Characterized by stunning skyscrapers, iconic beauty, royal culture, and delectable cuisines, Hong Kong is not less than a dream tourist destination. Known for its vibrant nightlife, old-style villages, lush green environment, and modern vibes, this place draws the attention of all sorts of traveler. Being the famous tourist destination, it boasts mind-boggling of accommodations. Visitors can make the list of the best hotels in Hong Kong and choose the one that suits their requirements. Hotels in Hong Kong are tastefully designed and thus offer lavishness at its best.
Special Experiences
When it comes to luxury and royalty, nothing can beat the fame and grandeur of 5 Star Hotels in Hong Kong. These regal hotels offer a variety of special experiences to their guests and thus make their holiday memorable and wonderful. From high-end luxury to top-of-the-line hospitality, best 5 Star Hotels in Hong Kong have it all. Almost all hotels in Hong Kong offer panoramic harbor views to their guests which they can enjoy right from their comfort zone. Some of these hotels such as Four Seasons Hong Kong, The Ritz-Carlton etc are extra couple friendly and thus offer them utmost privacy so that they can celebrate their personal moments to the fullest. All these hotels are located in close proximity to the shopping outlets and tourist insights so that visitors can explore the city with ease. A tennis and squash court is available at Grand Hyatt Hong Kong so that travelers can enjoy their leisure time.
Facilities
5 Star Hotels in Hong Kong take their guests to the lap of luxury by offering them a wide array of essential and luxurious facilities. Some of these facilities are elegantly designed rooms, beautiful interior décor, easy parking, excellent room service, well-equipped conference and banquet halls, top of the line laundry service, well maintained and clean swimming pools, rejuvenating spa and sauna, wheelchair accessible entrance, minibars, modern bathrooms decorated with sheer luxury and a lot more. Pets are warmly welcome at some of the top five star hotels in Hong Kong such as Mandarin Oriental, The Landmark etc. A butler service is also available in some top 5 Star Hotels in Hong Kong such as Hullett House, Mandarin Oriental etc. Travelers can book any of these hotels and step into the world of utmost luxury and comfort.
Dining
If travelers wish to enjoy refined cuisines in elegant settings than Hong Kong 5 star hotels list fits to their desires. These hotels are famed for offering a magnificent dining experience to their guests. From delicious local cuisines to finger-licking continental dishes, these hotels have it all. The chefs are highly professional and thus prepare appetizing and healthy food for their guests. They make the use of fresh and local ingredients to add the local touch to their food items. Almost all Hotels in Hong Kong feature in-house restaurant where travelers can savor delectable cuisines and satisfy their taste buds fully. In addition to the luscious food, these hotels also offer variety of drink options so that their guests can raise the glasses without leaving their comfort zone. Their bars always remain well-stocked and thus travelers can order as per their desire and taste.
FAQs
Q1. Is there any additional charge for enjoying butler service at 5 Star Hotels in Hong Kong?
A. It depends from hotel to hotel. Some hotels offer this service for free such as Mandarin oriental and some hotels charge for this service such as Hullett House.
Q2. Do the best 5 star hotels in Hong Kong offer Jacuzzi facility?
A. Yes, 5 star hotels in HK offer Jacuzzi facility in order to make the traveler's stay lavish and royal.
Q3. Is Wi-Fi service available at 5 Star Hotels in Hong Kong?
A. Yes, Wi-Fi service is available in HK 5 star hotels. The connection is uninterrupted and the service is available at free of cost.
Q4. Are top 5 Star Hotels in Hong Kong smoke-free?
A. Yes, almost all 5 Star Hotels in Hong Kong are smoke-free and thus travelers can easily book them without worrying about these issues.
Q5. What are some of the the 5 star hotels in Hong Kong where a gym is available?
A. Hong Kong 5 star hotels where gym facility is available are Island Shangri-La, InterContinental Grand Stanford, Four Seasons Hotel, Mandarin Oriental and a lot more.
The sheer beauty of this city attracts holidaymakers from far and wide and leaves them with the desire to visit here over and over again. Hong Kong has become a global link for China to show off their warmth and true culture. It is the place where travelers can enjoy a rich cultural heritage. This place is known to be one of the best tourist destinations to explore in the Asian Continent. Hong Kong is synonymous with luxury and opulence and thus it is home to the countless number of 5 Star accommodations. The list of notable 5 Star Hotels in Hong Kong includes Hullet House, Island Shangri-La, Mandarin Oriental, The Landmark, The Ritz-Carlton, Four Seasons Hotel, Grand Hyatt, Regal Airport Hotel, Hotel ICON, Le Meridian Cyberport and a lot more. Travelers can book any of them and witness absolute luxury and comfort.