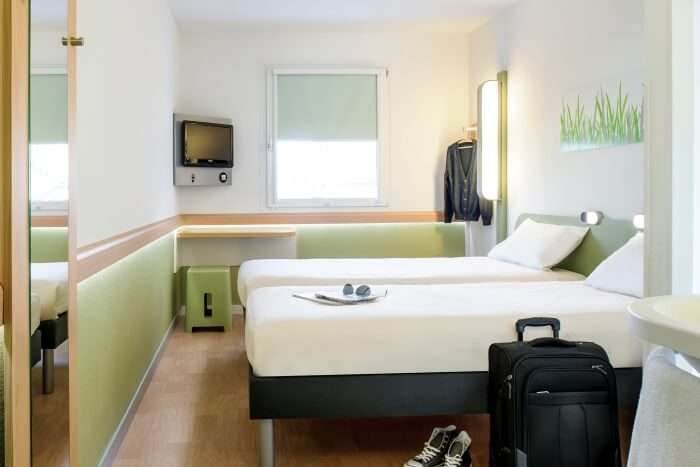 Overview
Hong Kong is a vibrant city with unparalleled energy. Exciting shopping, tasty dim sum, amazing nightlife, stunning landmarks, and exhilarating boat rides are the proof of its splendor. The scintillating city has so much to offer to its visitors. Both luxury and budget touring is possible in Hong Kong. Particularly, a variety of cheap hotels in Hong Kong are ideal for those who are on a tight budget. San Diego Guest House, Pop Inn, Smiley Inn, and Tempo Inn are some hotels that offer comfortable accommodation at cheap prices. Most of the best budget hotels in Hong Kong are located in the close vicinity of its tourist's attractions. Guest-houses, hotels and dormitory styled accommodations are available in Hong Kong. Most the hotels feature a garden area where one can have a leisurely stroll. Also, laundry and dry cleaning services are offered at a surcharge for guests' convenience. Other than this, guests staying at these hotels are offered services like 24-hour front desk, tour desk, ironing facilities, luggage storage, free wifi, and a safety deposit box. Perfectly designed for a single traveler and small families, the cheap hotels in Hong Kong are sure to make one feel completely content with the stay.
Special Experiences
While offering budget-friendly accommodation, Cheap Hotels in Hong Kong promise guests to have the best of their stay. Many of these hotels offer relaxing massage services at a surcharge. After a long tiring day of touring and shopping, guests can also sit in the shared lounge area available in several hotels. Travelers with pets are also welcomed by many Hotels in Hong Kong. Hotels like Yingshang Hotel, Lander Hotel Prince Edward and many more are suitable for honeymooners. Even the business travelers can accommodate on a budget in Hong Kong. Hotels like Perthden Hotel house a well-equipped conference room to facilitate business services. The closeness to the shopping areas is the main advantage of staying in a hotels like Cebu Hotel. The bustling markets of Hong Kong are located within the walkable distance of these hotels.
Facilities
The cheap hotels in Hong Kong do not compromise the quality of accommodation. A decent accommodation is provided by most of the budget hotels. Many hotels offer flat-screen TV, air-conditioning, internet access, a kettle with coffee/tea making facilities, private bathroom free toiletries and slippers. Student dorms like Campus Hong Kong provide a bunk bed with a separate space for laptop, sockets, and storage of the things. The facility also provides a kitchenette facility with an electric stove, a refrigerator, and a microwave. Accommodations like Dorsett Mongkok can also take of fitness routines of the guests by providing advanced gym facilities with hi-end equipment.
Dining
Most of the Cheap Hotels in Hong Kong don't own a restaurant. However, their great location offers a plethora of dining and drinking options. A steam basket of the Dim sum and hot yum sha drink are the famous must-try delicacies of Hong Kong. For those who want to savor delicious food can check out the wide range of street food destinations in Hong Kong. Dai Pai Dongs are the government licensed food stall which is ideal for budget travelers. Graham Street, Fa Yuen Street, Li Kung Street, Temple Street and many more adorn the Dai Pai Dongs to serve delectable Hong Kong street foods to the diners.
FAQs
Q1. What is the best time to visit Hong Kong?
A. The best time to visit Hong Kong is between October and early December. The warm and sunny weather during this season can ensure a great holiday in Hong Kong.
Q2. Which area is good for a family accommodation in Hong Kong?
A. Kowloon Tong & West Kowloon area is best for a family accommodation in Hong Kong.
Q3. Do any Cheap Hotels in Hong Kong offer mini bar facility?
A. Some best budget hotel in Hong Kong like Dorsett Mongkok offer mini bar facility.
Q4. Is there free Wi-Fi service in Cheap Hotels in Hong Kong?
A. Yes, many best budget hotels in Hong Kong like Tempo Inn – Cozy, Smiley Inn, Pop Inn offer free Wi-Fi service.
Q5. Is it possible to find cheap hotels in Hong Kong?
A. Yes, there are many such hotels like Espace Elastique B&B, Cosmo Hotel Mongkok, Hop Inn on Hankow which are suitable for economical accommodation.
Hong Kong is a wonderful accommodation with a plenty of attractions. Though Hong Kong is an expensive city, it also caters to the needs of budget travelers. The availability of the best budget hotels in Hong Kong can make the holiday more exciting. Shopping in the sprawling cheap markets saves more bucks on souvenir shopping. Dining in the famous street food destinations enchants the diner with local flavors and scrumptious taste. A wide range of amenities offered in Cheap Hotels in Hong Kong can ensure a cozy and comfortable accommodation. The facilities found in the luxury hotels like the gym, mini bar, Wi-Fi service is also available in many of the Hotels in Hong Kong. Overall, Hong Kong is the best tourist destination which can offer affordable options to stay and explore the wonders of the city.