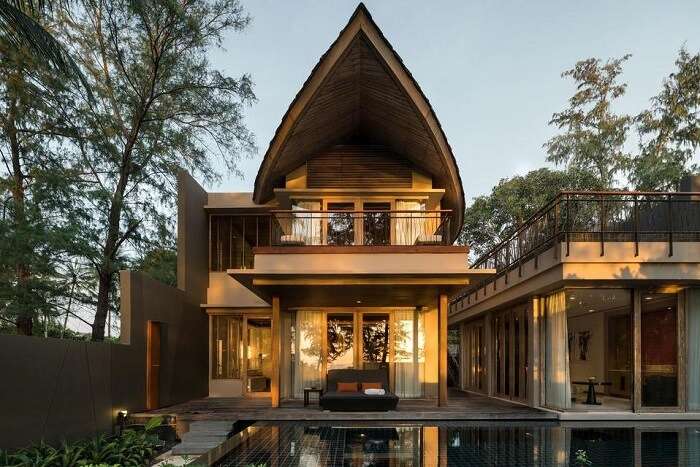 Overview
Every now and then, each one of us feels the necessity to take a break from our daily routines and spend some quality time filled with relaxation and enjoyment. Phuket luxury hotels stand as the ideal location for this purpose and offer a great deal of help in realizing it in anyone's vacations. Stay in the lavish rooms and suites of these great accommodations that offer travelers with stunning views of the area. Have fun with the exciting activities and thrilling sports that they arrange for recreation and entertainment. Have a comfortable stay managed by the highly skilled staff and management of these hotels and live a great experience of their hospitality. Relish the mouthwatering dishes at the refined restaurants of these hotels that will make any tourist crave for more. One can spend a few relaxing days at the Phuket luxury hotels and fill these vacations with utmost pleasure and joy.
Special Experiences
Phuket luxury hotels have some amazing services to offer for a satisfactory stay at their accommodations. The Renaissance Phuket Resort & Spa, overlooking the Andaman Sea, has the provision for an area shuttle service for the sake of the comfort of its customers. It has also been aided with a lush spa, hot tubs, and a meandering outdoor pool. Mövenpick Villas & Spa Karon Beach Phuket offers concierge, currency exchange and baggage storage services. It has also got the provision for a tranquil spa that offers massages, sauna, and hot tubs. The hotel has also got a wave-shaped outdoor infinity pool. Swissotel Resort Phuket Kamala Beach has special bingo nights for its guests to enjoy and win exciting prizes. The special services offered at the Phuket luxury hotels are certain to please the hearts of their guests in the best possible ways.
Facilities
The Phuket luxury hotels offer a great deal of facilities that deserve consideration. Stay inside the luxurious rooms provided with Wi-Fi connectivity, private balconies, minibars, laundry services, room service etc. All the hotels provide free parking facilities. The Grand Mercure Phuket Patong Hotel has got wooden floors and trendy interiors and its suites offer private dining areas and kitchenettes in the package. Pullman Phuket Arcadia Nathan Beach Hotel offers private balconies, soaking tubs, rainfall showers along with upgraded rooms with sea views. The hotel provides cars for hiring and its rooms have also got Playstations that make sure of the recreation and entertainment of the customers. Also feel elated with the relaxing spa facilities, kids' rooms, and gym and fitness centers of the Phuket luxury hotels.
Dining
The dining options at the Phuket luxury hotels deserve a worthy mention. The hotels have multiple dining options to offer which are catered with great hospitality and care. Pullman Phuket Aracadia Nathan Beach Hotel has a refined Italian and international restaurants and three bars. Mai House Patong Hill Hotel offers a breakfast buffet. It has a relaxed restaurant with 2 cocktail bars and 2 diners, among which one is a rooftop while the other is a poolside restaurant. In Phuket Marriott Resort and Spa, Nai Yang Beach, Big Fish Restaurant serves fresh seafood and evening cocktails on the beachfront. Drinks are available at the Lobby Bar. The staff and management keep up to the expectations and put in their best efforts to make the dining experience at the Phuket luxury hotels worth looking forward to.
FAQs
Q1. What are the most commonly spoken languages in this area?
A. Thai is the most commonly used language. Other than this, English is also used by many.
Q2. Do these hotels provide shuttle services?
A. Yes, one can avail shuttle service at these hotels. It is recommended to confirm beforehand whether the hotel that they are looking to check into provides this service or not.
Q3. Are these hotels pet-friendly?
A. No, nearly all of these hotels do not allow pets inside their premises.
Q4. Is the room service to be separately paid for?
A. Room service comes as a complementary facility in most of the hotels. Very few of them charge for this.
Q5. Do these hotels serve people on special diets?
A. Yes, guests can be served for special diets at some of the hotels after making a request to the authorities. Confirm it before checking in.
Enjoy a vacation in Phuket by taking accommodation at the Phuket luxury hotels. Enjoy the brilliant facilities and services provided and managed by these hotels and feel pleased with their great hospitality. Most of these hotels including provide wheelchair accessible entrance that ensures for the comfort of the customers. Vacations are an important part of our lives and deserve only the best of the arrangements. The Phuket luxury hotels like Avista Grande Phuket Karon, MGallery by Sofitel, Dusit Thani Laguna Phuket, B-Lay Tong Phuket, Hotel Indigo Phuket Patong and many more stand as one of those best choices for staying in Phuket for a vacation that will leave all tourists without any regrets or complaints.