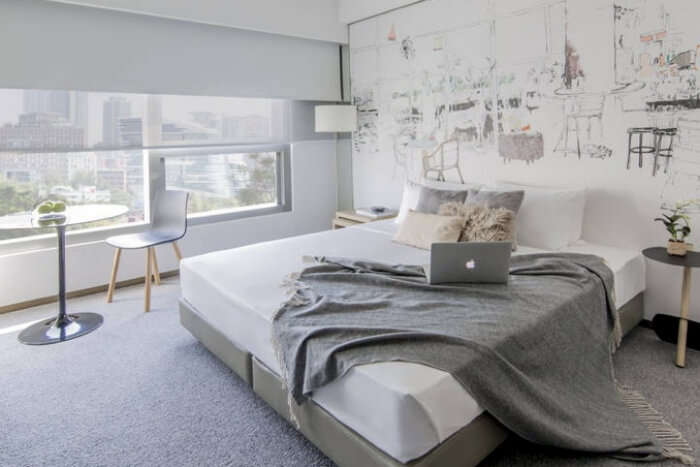 Overview
4 Star Hotels in Hong Kong feature all essential and luxurious facilities to augment traveler's stay. These hotels are of the global standards with maximum comfort and all the required facilities. Holidaymakers can book any of them with ease and enjoy an amazing experience in Hong Kong as never before. Most of the 4-star hotels in HK offer incredible travel assistance and ample facilities. These best 4 Star Hotels in Hong Kong are known for their incredible décor and striking interior which gives a royal feel and immense comfort to the patrons. This city is a magnificent region of China that attracts travelers who are looking to explore the various cultural and international customs. There is no dearth of accommodation options in Hong Kong and thus travelers can pitch on the one that suits their needs and fits to their budget. There are an adequate amount of accommodation choices I Hong Kong and the number is getting better each fleeting day. Make Hong Kong 4 star hotels list and book any of them to enjoy vacations.
Special Experiences
4 Star Hotels in Hong Kong present the perfect blend of incredible hospitality and special experiences. The location of these hotels plays a crucial role as all of them are pinpointed near the tourist attractions, entertainment venues, and shopping outlets. In addition to the location, these hotels offer a variety of special experiences to their guests. Some of them like Island Pacific Hotel Hong Kong offer both outdoor and indoor pool facility where travelers can enjoy their leisure time. Owing to the indoor and outdoor pool, the rooms of this hotel offers panoramic water views to the visitors. A complimentary area shuttle is available at Courtyard Hong Kong Sha Tin. If kids are the part of vacation and travelers want to cut their staying expense then they can book Best Western Plus Hotel Hong Kong as this hotel offers free stay for kids under 17. Beach Access is offered by Hong Kong Gold Coast Hotel and thus travelers can book the same and enjoy their vacation.
Facilities
4 Star Hotels in Hong Kong offer a great ambiance with all the modern services that a traveler could ever think of. From contemporary rooms, elegantly designed bathrooms, parking, Air conditioning, to Jacuzzi, laundry service, baggage storage, incredible room service, wheelchair accessible entrance – best 4 Star Hotels in Hong Kong have it all. Currency exchange facility is available at Best Western Plus Hotel HK, Panda Hotel and a lot more. If travelers wish to spend some rejuvenating time then they can stay in Island Pacific Hotel Hong Kong as it offers spa facility. Some 4-star hotels such as Hong Kong Gold Coast Hotel, Dorsett Tsuen Wan Hotel Hong Kong etc feature well-equipped fitness center where visitors can carry on their fitness regime.
Dining
If dining is a priority then travelers should prepare Hong Kong 4 star hotels list and choose the option with phenomenal dining facility. Almost all 4 Star Hotels in Hong Kong feature on-site restaurant where guests can savor mouth-watering delicacies. From local cuisines to continental dishes, travelers can order anything as per their desire. The food served here is prepared by using fresh and healthy ingredients. These hotels have professional chefs who cook delectable delicacies by adding a local touch. Moreover, they are highly courteous and thus sometimes prepare as according to the traveler's taste buds. An on-site bar facility is also available at some hotels where guests can find a huge variety of cocktail, mocktail and drink options. Friendly and well-mannered bartenders are an add-on to the facilities offered by these hotels. Travelers can head towards any of these hotels and enjoy some amazing time with their loved ones while sipping a cocktail.
FAQs
Q1. Is parking facility available at 4 Star Hotels in Hong Kong?
A. Yes. Parking facility is available in almost all 4-star hotels in HK. This facility is paid and thus travelers need to pay the fee in order to enjoy this service.
Q2. Can travelers enjoy WI-FI service at the best 4 Star Hotels in Hong Kong?
A. Travelers can enjoy Wi-Fi service at these 4-star hotels and that too at free of cost.
Q3. Is there any 4-star hotel in HK that offers kitchenette facility?
A. Yes. There are some 4-star hotels in Hong Kong that offers a kitchenette facility such as Panda Hotel, Regal Oriental Hotel and many more.
Q4. What modes of payment are accepted in 4 Star Hotels in Hong Kong?
A. Payment modes vary from one hotel to another. The common payment modes are Debit Card, Cash, Credit Card – American Express, China Union Pay, JCB Master Card, and VISA.
Q5. Prepare Hong Kong 4 star hotels list with airport shuttle facility.
A. 4 star hotels in HK that offer airport shuttle facility are Regal Oriental Hotel, Island Pacific Hotel, Dorsett Tsuen Wan Hotel and a lot more.
Hong Kong has a unique style and culture. This city welcomes tourists with its charming beauty, iconic skyscrapers, delicious delicacies, lush and protected nature, and colorful tradition. It boasts plenty of admirable and breathtaking tourist destinations. If travelers have an ardent desire to experience tranquility and find themselves relaxed and rejuvenated then visit Hong Kong and book the best accommodation there. The timeless beauty of Hong Kong attracts tourists from all over the world like a magnet. Owing to its fame and popularity, this city is full of a variety of accommodations. Some of the best known 4 Star Hotels in Hong Kong are Novotel Hong Kong, Panda Hotel, Regal Oriental Hotel, Park Hotel, Courtyard Hong Kong, Harbour Plaza 8 Degrees, Pentahotel Hong Kong and a lot more. These hotels are elegantly designed and offer all luxurious amenities that make travelers feel like home.