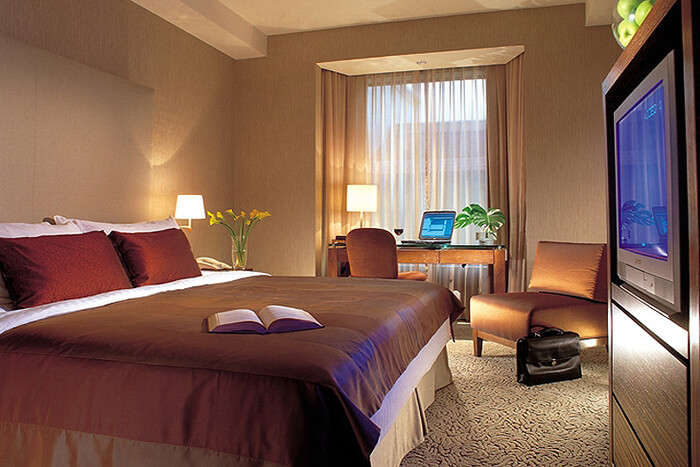 Overview
Singapore is a premier tourist destination that has a lot to offer. Many travel to this beautiful and exotic place to experience the time of their lives. A whole host of Indians travel to this country on a yearly basis and it also includes people from Europe, Asia. Not just exclusive trips, but people also travel here looking to settle or find employment opportunities for themselves.
The country also means business when it comes to its highly thought of attractions, with luxurious hotels coming next in line on everyone's bucket lists.
Thus, the country becomes a great viable option to travel to, especially for mid-aged students, couples, families or even a group of friends. People ranging from foodies, explorers, collectors, socialisers all gather in this country to get enthralled and leave with a smile or more on their faces and most of them are not left disappointed as they would have had the time of their lives, inevitably. Amazing ambience, the luxurious build of hotels, food service, quality of staff, these are some of the things that make the hotels here just stupendous and excellent. Since there's a number of cultures and diverse group of people living here, the hotels house a mixture of elements of those cultures, all put together to make a fantastic experience for the visitors. High end- luxury or minimal luxury, one could take their pick. There is a huge variety of 4 Star Hotels in Singapore that provide awe worthy facilities and a complete stay to its guests. To start with, there is the Concorde Hotel Singapore, which is beautifully designed and architecture-d to perfection. High trees surround this 4- star beauty and make for great viewing. If looking at a hotel that oozes classes and has a fantastic porch, then Grand Copthorne Waterfront Hotel is the place to be. The Grand Mercure Singapore Roxy is fantastically structured, shaped and has an amazing porch too. The pool here is just a brilliant sight to savour in. Sided by pool-chairs and shade-umbrellas, the pool is rectangle shaped and quite huge. Capri by Fraser Changi City is yet another fantastic option to choose from, it has great décor and some amazing artwork to admire.
Special Experiences
As if the structure, food, views available in the hotels were not enough to enthral people's senses, the hotels also offer a sense of special experience to the soul which not many other places can do, in their living right. Hotels come with event planners, visits to various main attractions and even shopping fests are on the cards. There are great swimming pools to take in as well as great views from the balconies. Singapore is flooded with people looking to taste some of its world-renowned seafood, so that for sure is a special experience. The 4 Star Hotels in Singapore give one a variety of activities to choose from so that they don't have be restricted to shopping and sightseeing alone.
Facilities
The facilities at 4 Star Hotels in Singapore are on par or better than what some of the other 4 stars around the world have to offer. But in general, they exceed the expectations and have great facilities at their disposal for the perfect entertainment that can be availed by their guests. One must make sure to take in the great views from the hotel balconies, walk to the porch of the hotel and sing a song or click pictures with family to take a breather of time from the realms of real life. There are activities for the young, middle-aged and even the old at such hotels, to make sure no one is left out. Hotel staff is accordingly trained with the best of experiences and mostly, a good heart to let their customers enjoy some of their country's best. One must not miss the opportunity to relieve from all the work stress one has had, by planning a trip to Singapore, the city of rejoice and luxury. Almost all the 4 Star Hotels in Singapore provide amenities like laundry service, airport transfer, 24-hour front desk, room service, spa and massage facilities as well. Also, in many of these hotels, guests can happily bring along their pets as the hotels boast of a pet-friendly environment.
Dining
Visitors at 4 Star Hotels in Singapore don't have to worry about the dining facilities as they are some of the best in the world and have been ranked and rated accordingly, without any fail. These hotels hire good chefs that have world-class techniques of updating menus regularly, to ensure smooth-flowing service of food. Food will certainly match up to the taste buds and tingle their palate. With the traditional Singaporean cuisine, these hotels also serve various cuisines including Italian, Chinese, Asian, American and sometimes Indian as well. Also, 4 Star Hotels in Singapore house bar which are well maintained by the professional bartenders serving fresh cocktails and mocktails, along with light snacks.
FAQs
Q1. Do the restaurant at 4 Star Hotels in Singapore offer Indian cuisine?
A. Yes, most of these hotels serve Indian cuisine.
Q2. What is the best period to visit Singapore?
A. During May – July, a majority of the shopping festivals take place during this time.
Q3. Do 4 Star Hotels in Singapore provide service?
A. Yes, almost all 4 Star Hotels in Singapore provide shuttle service to their guests.
Q4. How to get around town?
A. There are good taxi services along with car rentals provided by selected hotels.
Q5. Pets allowed at these hotels?
A. Pets may or may not be allowed. One is advised to check the same with the hotel prior to booking.
Surely, Singapore is a must-visit place with its amazing architecture, great places to visit and scrumptious food. One must make sure to visit the land of the Lion at the soonest and book the hotel reservations at the earliest to make it a convenient travel for guests and their family. The top-ranked hotels will certainly make one have a fantastic time. The staff 4 Star Hotels in Singapore are not only warm and friendly but also try hard to make their guests content and happy with their stay. From the basic amenities like room service, 24-hour front desk and daily maid service, the hotels also provide various luxurious facilities including Spa facility, massage, sauna steam bath, fitness centre and many more.