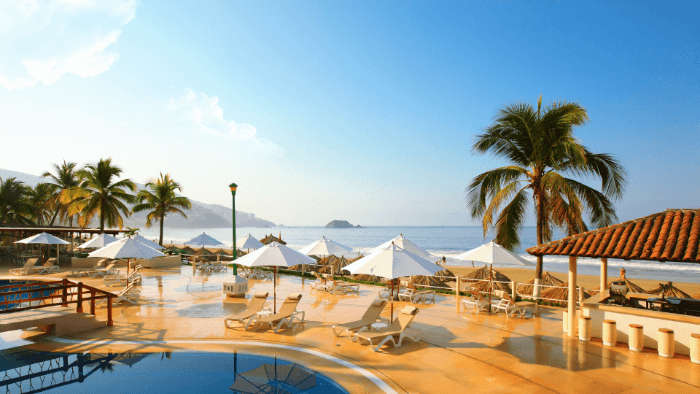 Overview
Dubai is a very famous destination among tourists. This place imbibes both mixes of ancient culture and also a modern contemporary vibe. It is known for the majestic sky touching skyscrapers, vast deserts, and fantastic nightlife. Since Dubai is located along the southeast coast of the Peninsula Gulf, the beaches here are another major attraction that draws international tourists to this stunning city.The beaches here are crystal clear with sun, sand, blue skies making it a perfect vacation during the summers.
Since Dubai has a very diverse culture which caters to every type and category of tourists and travelers, the Dubai Beach Resorts are a perfect amalgamation of both modern lifestyle and ancient Arabic culture. These resorts are ideal for tourists who want leisure since the environment and surroundings near the beach are more calm, peaceful and surreal. The resorts also offer a variety of beach activities which is one reason which draws more tourists. Snorkeling, diving, fishing, kayaking etc. are some of the water activities that many of these resorts offer guests' perfect entertainment and fun.
Special Experiences
The Dubai Beach Resorts make sure to focus on providing their visitors and guests with an experience that cannot be forgotten. Therefore, the beach resorts offer exclusive services and facilities for their guests making their experience with loved ones memorable. The Lapita, Dubai Parks and Resorts, Autograph Collection, is a 4-star Dubai Beach Resorts which offers services and facilities like live music and performance, Happy hour, Water Park, Evening entertainment, Kids' club, and also Table tennis.
The Dubai Marine Beach Resort & Spa is a 5-star beach resort which is Located beside the La Mer in Jumeirah. It offers its guests with facilities like a spa and wellness centre, which includes Moroccan hammam, massages, and special body/facial treatments and also loads of Entertainment for younger guests. The resorts also provide activities like Bike tours, Water sports facilities, Nightclub/DJ, Children's playground and even live music/performance.
Facilities
The Dubai Beach Resorts have the most exquisite mix of both luxury and amazing services. For tourists planning to visit Dubai specifically to enjoy the beaches, then the next primary task would be to find the right one. Tourists are offered with a variety of services by these Dubai Beach Resorts which can make the stay at these properties memorable experience.
Jumeirah Beach Hotel, a 5-star beach resort has an exclusive private beach. The beach resort offers its guests with over ten restaurant and bars, five swimming pools, and a climbing wall. The guests staying at the Jumeirah have unlimited access to the Wild Wadi Waterpark. The rooms here are spacious and have floor-to-ceiling windows which offer a panoramic view of the Arabian Gulf. Each of these rooms also is equipped with Widescreen Interactive HD LCD TV, evening turndown service and free Wi-Fi access. Another fantastic option that one can look at in Dubai is the Five Palm Jumeirah Dubai.
Dining
Dubai is a travel destination that draws many food travelers, owing to the variety of cuisines it offers to its visitors. It boasts a wide range and variety of cuisines from Pan-Asian to European and much more. It also provides mouth smacking beverages that will leave their visitors not lacking anything.
The Rixos Premium Dubai, is a 5-star beach resort located on its island, Burj Al Arab Jumeirah. The resort offers its guests with an all-day dining restaurants serves an authentic Turkish and International cuisine buffet. Dubai Beach Resorts also have bars that offer an array of exotic drink to its customers. The well-trained bartenders are sure to offer the best drinks to guests. A large number of resorts offer special diet menus and kids meals for added convenience. The on-site coffee shop at these resorts is a treat for all the coffee lovers.
FAQs
Q1. Do the beach resorts in Dubai offer services and facilities for children?
A. The beach resorts in Dubai do offer facilities for children like Babysitting/child services, Strollers, Children television networks, Indoor play area and also Children's playground.
Q2. What facilities do the resorts offer for their guests who are differently abled?
A. The resorts have rooms that are equipped with the Lower bathroom sink, higher level toilet, Toilet with grab rails, and also Wheelchair accessibility.
Q3. Do the resorts offer airport shuttle services?
A. Yes, most of the beach resorts in Dubai offer airport shuttle services.
Q4. Do the resorts allow pets?
A. Most of the resorts do not allow pets, owing to the main concern for maintaining hygiene.
Q5. Do the resorts offer free parking services?
A. Most of the beach resorts in Dubai do offer free parking services.
The Dubai Beach Resorts are undoubtedly some of the most stunning properties that guests will come across when traveling here. Well connected to the shopping area of the town as well as to the highways, these beach hotels in Dubai can make one forget all worries. A warm and welcoming staff, plush gardens and spacious rooms all contribute towards making the experience at these Dubai Hotels worthwhile. Some names other than the ones mentioned above are Waldorf Astoria Dubai Palm Jumeirah, Burj Al Arab Jumeirah, Residence & Spa, Dubai at One&Only Royal Mirage, DUKES Dubai Hotel – Palm Jumeirah, Anantara The Palm Dubai Resort, Hilton Dubai Jumeirah.