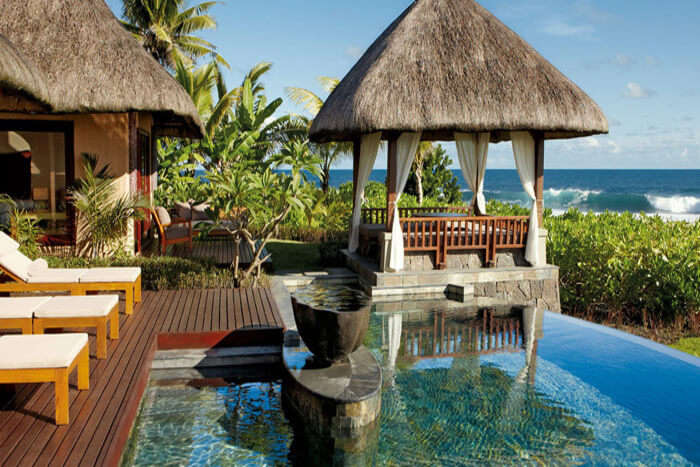 Overview
It is a tough task to search and spot the best hotels in Mauritius while sitting at home. Chemin Grenier has some of the best hotels in Mauritius where one can choose to stay for enjoying a comfortable vacation. The hotels located in the Chemin Grenier are truly wonderful and also offer premium and quality services and facilities for customers and guests. Mauritius is an immensely beautiful island nation and is famous for giving the best vacation experience along with providing the best accommodation facility as well. Chemin Grenier hotels are surrounded by dramatic mountains and pretty corals, reefs, and lagoons enhancing the view and location setting extensively. The travelers visiting Mauritius can avail accommodation at the many Chemin Grenier hotels to grab most of the world-class facilities and amenities without going too heavy on the pocket.
Special Experiences
Most of the Chemin Grenier hotels provide extraordinary and unique experiences to offer their guests a special stay while they are on a trip to Mauritius. Almost all of the hotels in Mauritius provide the basic required facilities to its guests but some unique facilities can only be availed at the hotels in Chemin Grenier. Shanti Maurice Resort and Spa in Chemin Grenier has various special features for its guests. The guests who choose to stay here can opt from a variety of activities such as cycling, pilates, fishing and snorkeling as these are available at the resort. Also, the resort offers a spa and fitness center and gym facilities to their customers. The location of this hotel is perfect and is accessible from all routes. It is just some miles away from the airport making it extremely easy to reach the place. It also has a cab facility which will drop and pick guests from the airport. There is also a tour desk where one can get their queries solved and private parking space for people having their vehicles.
Facilities
Most of the Chemin Grenier hotels offer the basic required amenities to its travelers and visitors. Some of the general amenities which one can avail at the hotels in Chemin Grenier are free high-speed internet and wi-fi facilities. Housekeeping service which ensures that the room is absolutely spick and spans when guests return after a tiring day of sightseeing. Each room has one flat screen television with comfortable and clean bedsheets in the hotels. Laundry services and complimentary breakfast facility is something which attracts customers to choose their stay at the hotels in Chemin Grenier. The location of these hotels are perfect, and they give the best views. Rental car and shuttle facilities are an add-on to the basic services provided. The facilities which one can avail at the hotels here are sure to give the best-staying experience during the Mauritius travel trip.
Dining
Most of the Chemin Grenier hotels include restaurant and dining facilities serving a wide range of food items and dishes which are incredibly delicious. Also, many hotels in Chemin Grenier like Outrigger Mauritius Beach Resort and Heritage Le Telfair Golf & Wellness Resort have bar facilities which allow wine and dine at the same time. One can avail refreshing drinks from the bar and enjoy a hearty meal along with sipping on some cocktails. The setting of the place amidst lush greenery and mountains is totally stunning and what can be better than admiring nature and enjoying a wholesome platter in the most romantic destination. Also, the staff here are very co-operative and enthusiastic. They understand the requirements and needs and are willing to help out in every way possible. The menu is well prepared with some cuisines and dishes, and also the bar is well stocked with refreshing drinks. Choosing any of the Chemin Grenier hotels to stay during the Mauritius trip is sure to help guests create unforgettable memories and a wonderful experience as well.
FAQs
Q1. Should bookings for hotels in Chemin Grenier be made in advance?
A. May to December is when Mauritius is at its best, however, it is better to pre-book the hotel.
Q2. Is Chemin Grenier a good place to look for a hotel in Mauritius?
A. Chemin Grenier is undoubtedly a fantastic place to choose for the stay in Mauritius because it has world-class services and facilities for its guests.
Q3. What are some of the special facilities offered by the hotels in Chemin Grenier?
A. Hotels in Chemin Grenier offer many facilities such as the guests can choose from a varied range of activities such as cycling, pilates, snorkeling and many more. Also, it has private parking option along with cab facility as well.
Q4. Is there wifi facility in the hotels in Chemin Grenier?
A. Yes. Hotels in Chemin Grenier offer free high-speed internet access to its customers and guests.
Q5. Are there bars at the hotels in Chemin Grenier?
A. Yes. The hotels in Chemin Grenier have a bar facility where one can enjoy refreshing drinks. Guests can also enjoy wine and dine opportunity here at these hotels.
Most of the hotels in Mauritius are well-equipped with numerous facilities and services. Therefore, it becomes exceedingly difficult to choose one particular hotel to stay at. However, the problem can be solved when one chooses to stay at hotels in Chemin Grenier. The hotels here have exclusive world-class services and facilities. Travelers can avail all the special amenities which the hotels here have in store for its visitors and enjoy a comfortable and luxurious stay at these hotels. The Mauritius trip is sure to turn out to be one of the most amazing trips which one have ever been to if they choose accommodation at the hotels of Chemin Grenier. These hotels spoil for choices and offer a pampering holidaying experience in Mauritius. Choose from the various hotels here such as SO Sofitel Mauritius, Tamassa – An All-Inclusive Resort, Heritage Awali Golf & Spa Resort – All Inclusive, etc. and have a wonderful stay at Mauritius and feel the pampering and luxury which one cannot avail at any other place.