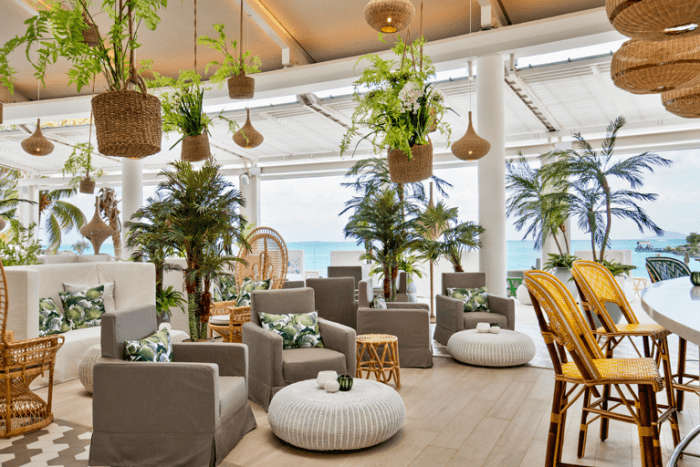 Overview
Whenever travelers are planning on a hotel, the most worrisome thing can be to find the right accommodation. However, travelers wanting to visit Mauritius need not worry, as there are a number of great Grand Gaube hotels for one to choose from.
Mauritius is an island nation in the Indian Ocean. Therefore it is a much-preferred tourist destination. It is famous for many beautiful beaches, greenery and breathtaking sights along with the many luxurious yet pocket-friendly Grand Gaube hotels, making it a popular choice among families. It is probably the best place to take the whole family to, with such easy charges and child-friendly services, people are sure to have a relaxing and peaceful week in their vacation. It is an extremely romantic destination as well, and throughout the year a lot of couples visit this place. One can enjoy peaceful beachside meals or a full body massage whenever they wish to along with other impressive services that these hotels provide. People will just have to make a wish and rest will be taken care by the hotel staff and management at the Grand Gaube hotels in Mauritius.
Special Experiences
Grand Gaube hotels in Mauritius have a special way of pleasantly surprising the guests as many who visit these establishments often tend to underestimate the quality of services and other facilities. With the pocket-friendly rates that these hotels offer, there are not many places in the world where one will get such variety of services at their disposal without burning a hole in their wallet. People can enjoy special experiences like private beach parties, personal masseuse for the duration of their stay, yoga instructors on call by booking slots, hot tubs and outdoor pools at most of the Grand Gaube hotels in Mauritius. Because these hotels are in the market where they face a lot of competition they provide them with some special experiences so that guests select them whenever they plan the vacation for the same destination. LUX* Grand Gaube is one such hotel that has stood the test of time and continued to make its customers happy by providing excellent services and world-class experiences.
Facilities
Most Grand Gaube hotels have a wide range of facilities for their customers and visitors that can make the travelers fall in love with the hotels as when they stay here during the holiday. I mean who does not love to have plenty of facilities at their disposal, the more, the better. These Grand Gaube hotels in Mauritius have facilities of bars, live performances, beachside pools, water sports; they even let guests cook their meals in the private kitchens if they love eating it fresh, the best part is that one can even instruct the chef to cook according to their needs and wants. They have facilities of library, free and high-speed Wi-Fi for any hour of the day, staff trained for doing almost anything one might need them for, they will even do babysitting and bathing the children.
Dining
When it comes to dining, these Grand Gaube hotels make sure that the guests enjoy the food and feel full. At these hotels, one will find cuisines like Indian, Italian, French, American, Mexican, Chinese, continental and international. They have something for everyone; it doesn't matter where they are from, if guests are staying in these hotels then they will treat their taste buds with the best quality meals and food items as per the choices. One must also indulge in the local cuisines and enjoy the flavors that Mauritius has to offer. One is sure to enjoy an exquisite dining experience at these restaurants.
FAQs
Q1. What languages do the staff at Grand Gaube hotels speak?
A. One can use English which is mostly preferred, otherwise one can also use French. Some staff members even use Hindi as well.
Q2. What are the complimentary services offered by these hotels in Grand Gaube?
A. Wi-Fi, library, activity area, pick up from airports, television, room service and drop off to airports are some of the services for which these hotels will not charge guests with anything.
Q3. What are some of the budget hotels in Grand Gaube?
A. Some of the budget-friendly hotels in Grand Gaube are Allamanda, Veranda Paul et Virginie Hotel and Spa, Sunshine Villa and Le Secret DE Jasmin.
Q4. Are Indian food items and meals available at these hotels?
A. Yes, one will get Indian food items and meals as per their wishes. They may not be a part of the main menu, but guests have the provision of requesting chefs to cook for them in most hotels.
Q5. What is the best time to visit Mauritius?
A. The best time to visit Mauritius for vacations is in the months of May to December. Although, the destination is now brimming with tourists throughout the year.
Deciding a hotel in Mauritius is not as easy as it might look, some of the best hotels are mentioned for guests to select from are LUX* Grand Gaube, Merville Beach Hotel, Veranda Paul et Virginie Hotel, and Spa. These are some of the best options when one is planning a vacation in Grand Gaube. The hotels offer different provisions to guests like wifi connectivity, tea and coffee makers, iron and ironing boards, air conditioners and smoking and non-smoking rooms. People have the choice to choose from the kind of room they want ranging from deluxe rooms to suites. The food is divine and so is the message and spa facilities leaving a guest, relaxed and rejuvenated. Grand Gaube Hotels truly go the extra mile to ensure a comfortable vacation for their guests.