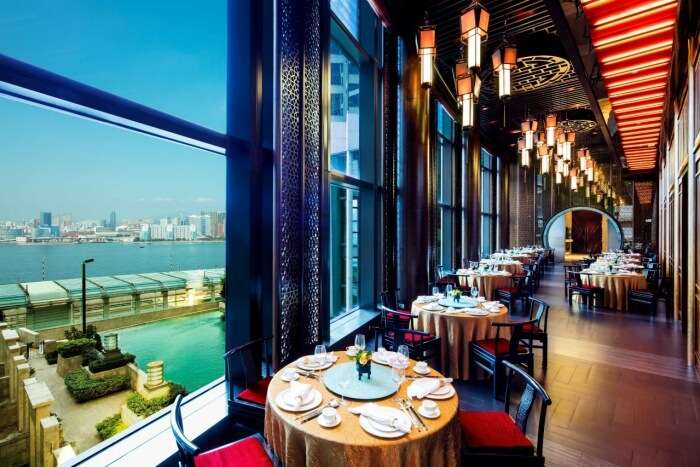 Overview
One of the famous tourist destinations in the Asian Continent, Hong Kong is recognized for its scenic harmonized with rich culture and tradition. Being a well-known tourist destination, there is a wide array of Hong Kong Hotels that offer comfortable accommodation with a nice touch of hospitality. These hotels are positioned in close proximity to all major tourist destinations so that visitors can discover the beauty of the city with ease. The up-to-date facilities and services offered by these hotels make staying in them a pleasant experience. Hong Kong is famed for offering splendid nocturnal panoramas and amazing shopping destinations. This place reflects the perfect culture blend of both British and Chinese and this draws the attention of travelers far beyond the boundaries. With its jaw-dropping skyline views, iconic buildings, unrivaled entertainment venues, amazing shopping outlets, unique culture, colorful tradition, and vibrant nightlife, this place is emerged as the most admired tourist attractions to explore. Hong Kong is undoubtedly a destination for a lifetime and thus travelers must visit here to explore its timeless beauty. Hong Kong Hotels serve an ideal option to choose for enjoying the most convenient vacation or a sumptuous short break from the busy schedule.
Special Experiences
Hong Kong Hotels are designed to offer amazing experiences to visitors and leave them with the desire to visit here over and over again. Rooms in these hotels offer astonishing harbor views to the visitors and thus allow them to enjoy the exotic beauty of the city right from their comfort zone. Some hotels in the Hong Kong City such as Hong Kong Gold Coast Hotel offers beach access to the visitors so as to facilitate them. Pets are also welcome in the best hotels in Hong Kong which is an add-on to all other facilities rendered by them. Hiking trails and city tours are organized by the top-notch hotels in HK to offer a delightful experience to the visitors. Various water activities like canoeing, kayaking, snorkeling, diving, windsurfing are also offered by Hong Kong Hotels. These hotels are designed to welcome travelers who are seeking to discover the authentic beauty of Hong Kong
Facilities
To cater to the varying needs of the visitors, Hong Kong Hotels are bedecked with a number of facilities ranging from room service to peerless recreational facilities. With their modern facilities and amazing experiences, these hotels are all set to offer a remarkable experience to their visitors. Some of the notable facilities are tastefully designed rooms, laundry service, flat screen TV, WI-FI, air conditioning, room service, plush décor, great ambience, baggage storage, currency exchange, tea and coffee making facilities, kitchen in some rooms, quaint and panoramic beach and harbor views, pet friendly, fitness centre and a lot more. Some of the posh hotels like Mandarin Oriental offer butler service to the guests in order to add a royal feel. One can indulge the senses in the spa and wellness center in hotels such as W Hong Kong, Novotel Century Hong Kong etc.
Dining
Vacationers can enjoy a delightful and exceptional dining experience at Hong Kong Hotels. Almost all hotels in HK feature in-house restaurant where both local and continental dishes are served. Guests can satisfy their cravings at a sumptuous buffet, featuring an exclusive collection to suit every taste. These tempting cuisines will surely awaken the taste buds of the guests. Moreover, these restaurants set the perfect backdrop for business launches, family time and romantic dinners. In some hotels, private dining option is also available. These cuisines are prepared their professional chefs who know how to use ingredients to add authentic taste. In addition to the exceptional dining, these hotels also offer on-site bar facility where travelers can enjoy a wide selection of drinks along with the stunning harbor views. Some hotels like Renaissance Hong Kong Harbor View Hotel feature live music in the bar so that travelers can enjoy a vibrant night time without leaving their comfort zone.
FAQs
Q1. List some best areas in Hong Kong to find the best-staying options.
A. Some of the best areas in HK to find best-staying options are Kowloon, central district, Wan Chai, Causeway Bay, Tsim Sha Tsui and many more.
Q2. Is room service available in Hong Kong Hotels?
A. Yes, round the clock room service is available in Hong Kong Hotels so as to make travelers' trip hassle-free.
Q3. Will travelers have to pay for using parking facility in HK Hotels?
A. In many hotels, parking is cmplimentary, whereas, some Hong Kong Hotels charge for the same.
Q4. Do Hong Kong Hotels offer Wi-Fi?
A. Yes, almost all hotels in HK offer WI-FI facility to their guests and that too at free of cost.
Q5. List some best hotels in Hong Kong that offer airport shuttle facility.
A. Some of the Hong Kong Hotels that offer airport shuttle facility are Macro Polo HK, Hotel Jen etc.
With its dazzling views and iconic tourist attractions, Hong Kong is always up to attracting tourists from far and wide. To accommodate them, it boasts a variety of accommodations with maximum comfort and luxury. Some of the best Hong Kong Hotels are The Park Lane Hong Kong, Kew Green Hotel, JW Marriot Hotel Hong Kong, W Hong Kong, Renaissance Hong Kong, The Macro Polo Hong Kong and a lot more. One can take advantage of a wide range of facilities offered here. Facilities like an outdor pool, spa, massage centre, fitness centre, laundry service, luggage storage, tour desk, shuttle service and room service are provided to guests for a hasslefree stay. The staff at these hotels are warm, friendly and are always up for helping the travelers. Guests staying at hotels are assured a memorable.