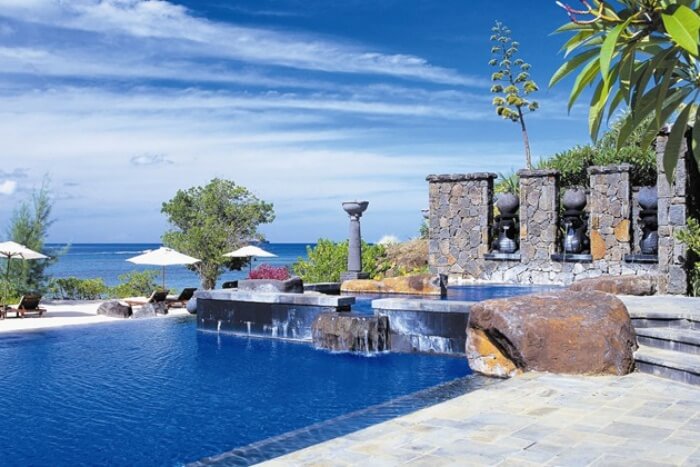 Overview
Port Louis, being the capital of Mauritius, is one of the best places where people love to visit on their vacations. And then there are hotels in Port Louis Mauritius that one would not want to miss out on when they are on their vacations because they are just that good. Some visitors come to Port Louis because they love the culture of this city and the places they have for sightseeing and enjoying.One will not have to think twice before taking their family members and even children to these hotels in Port Louis Mauritius, and that is because these hotels are completely customer friendly and are quite flexible with their regulations and rules. So, guests will not have to give second thoughts before going to these hotels with their complete family. There are hardly any complaints regarding the poor quality of services because that is the standard that these hotels have set for treating their visitors. This city is a place for people who love to spend their time relaxing and being in peace. This place has its architecture, arts and festivals show about its vibrant culture that people visit his place again and again on their vacations.
Special Experiences
Port Louis has some amazing spots to visit and pretty exciting things to do. These hotels are traveling oriented and take great care for the preferences and tastes of travelers.as One will get accommodation in some of the top-class room and exciting suites. This city is the capital of Mauritius has got some of the best hotels in Port Louis Mauritius, and these hotels will make guest vacations to exceed the expectations to an extent one would not have imagined. Hotels like Cocotiers, Mauritius, and Labourdonnais Waterfront Hotel are some of the most recommended hotels in all of Port Louis that guests can choose if they really want to take their vacation to a new high. These hotels feature exotic spa and massage centers. One can also opt for various walking tours that are organized by there's hotels. Some hotels also have facilities for live entertainment such as live music and karaoke to keep the guests entertained.
Facilities
Guests might have selected one of the best places for their vacation but something that all travelers look forward to is the facilities that these hotels provide. The hotels in Port louis provide some attractive facilities that guests are sure to admire. Hotels like Le Suffren Hotel & Marina put their best efforts in giving the best quality facilities to people during their stay. They have facilities like rooftop sun massages, swimming pools, game boards, gyms, yoga instructors, activity areas. Skilled and properly trained staff members waiting to serve guests, talent displays, seasonal and local events, sports areas where one can play sports like volleyball and basketball can also be found in hotels like the Villa Anakao Mauritius. The hotels make it their mission to provide some of the best facilities so guests can have a memorable vacation.
Dining
There is no better way to end the day than to have a delicious meal with the loved ones. After a tiring day of wandering around and indulging in the local activities, guests can return to their hotels and enjoy a scrumptious meal. One will have options from various cuisines like Italian, Chinese, American, Japanese, Korean, Indian, continental, Mexican and many more. Hotels like Cocotiers Hotel – Mauritius or the Hotel Champ De Mars will provide guests with anything they might want as they want. These hotels in Port Louis Mauritius offer an incredible dining experience with delicacies from all over the world. One can also relax at the lounge bars and enjoy a drink of their choice.
FAQs
Q1. What is the language that one should be using for communicating with staff?
A. English is the most preferred language in these hotels. However, one can also use French.
Q2. What kind of discounts should be expected from these hotels?
A. If one is visiting in offseason, then they can get some great deals on discounted rates.
Q3. Do they have Indian food?
A. Yes, they do have Indian food, and even if it isn't a part of the main menu, guests can still enjoy it by requesting the chef to specially prepare it for them.
Q4. Will they provide a free taxi service?
A. No, they do not provide a free taxi service. It is paid for, but a cab can be booked from the hotel.
Q5. What are some of the best budget hotels in Port Louis?
A. Some of the best budget hotels in Port Louis are Residence Safia, Auberge de la Madelon, and Cocotiers Hotel.
Hotels in Port Louis Mauritius are a great place to spend vacations in Mauritius. These hotels are great with their spa and massage facilities and also provide other entertainment options to guests. Not just adults, the hotels also have facilities for children as well. Be it a kids' club or an outdoor play area, some of these hotels really go the extra mile to ensure that all guests have a fun-filled time. The hotels also organise a number of activities siuchnas diving, snorkeling and windsurfing for their guests. One must definitely not miss out on these. For those that would like to enjoy a relaxing experience, most luxury hotels in Port Louis in Mauritius offer spa and massage services that one can indulge in. Guests at these hotels are sure to enjoy a memorable holiday in Mauritius.
Comments
comments