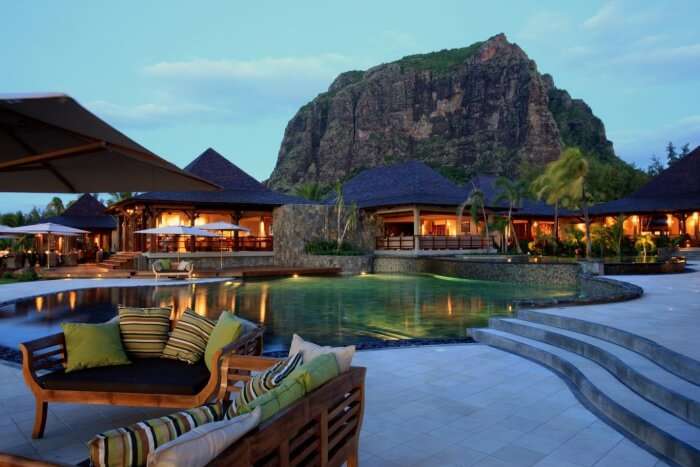 Overview
Mauritius is an exotic volcanic island constituting inhabitants of several countries. It is also one of the most wished and favorite holiday spot that is present in everyone's travel checklist. It does not just incorporate the mainland Mauritius, but it also includes its neighboring islands as part of the country. Apart from having several coastal towns and port cities it also has fishing villages where one gets a taste of the fishermen's finest catch as well.It is known to be the only country in Africa where several Hindus live, so get to visit numerous temples and shrines too. People here not only speak Mauritian but they also speak Hindi, Tamil, Urdu, Chinese, French, and much more. So, it not just an island of marvelous locations, but it is also an island of unique people. Don't make it late, book wondrous Le Morne Mauritius Hotels and head out for an amazing tour across the country.
Special Experiences
The Le Morne Mauritius hotels are not just popular because they are situated in the exquisite neighborhood of Mauritius, but they are also famed because of the special retreats they offer their guests. These hotels comprise of relaxing massage sessions which provide Balinese massage or Thai massage. They also include facial treatments such as scrubbing, slimming, hair and nail care, and much more. The hotels also have indoor heated pools with inbuilt music systems that give guests the feeling of a jacuzzi. Here, one can play watersports with their companions. The kids also have separate pools where they can have fun The Le Morne Mauritius Hotels also provide sightseeing tours and excursions where one can visit different locations of Mauritius and try out some watersports.
Facilities
The Le Morne Mauritius Hotels has numerous facilities as well. Every room comes in different styles which include standard, executive, connected, family, and suite. Some rooms are also provided for business as well. Each room has personal accessories and bathroom accessories. They are also provided with electronic gadgets, television, cots, and blankets. The housekeeping services are done at least once every day. Tea and coffee making machines, kitchen, living room, and seating areas are also provided in different styles of rooms. The hotel Mauritius Le Morne is completely provided with internet connectivity, fitness center, healthcare, and reception service. The other essential services offered also include parking, luggage storage, and bellboy.
Dining
The Le Morne Mauritius Hotels not only is renowned for its special facilities and amenities but it also for its food. The chefs are experienced in flavors and culinary arts. They make sure the food one eats is splendid, delightful, and high quality. The food can also be customized based on what guests like. Every morning, these chefs prepare for people, rich and nutritious meals. There are delicious eateries also provided for children and kids. The hotel also has small café centers where guests can order an energizing espresso or latte. The in-house restaurants also offer breakfast, scrumptious and lavish much enjoyed by most people who have lived at these hotels.
FAQs
Q1. Do the hotels in Le Morne Mauritius offer babysitting services?
A. Yes, the hotels offer babysitting services.
Q2. What are some popular dishes of hotels in Le Morne Mauritius?
A. The popular dishes of Mauritius include the fish vindaye, palm heart salad, vanilla tea, and Mazavaroo.
Q3. Does Mauritius have any drinking laws?
A. Yes, people under the age of 18 are not allowed to consume alcohol in Mauritius.
Q4. Can I book hotels offline?
A. Yes, one can book hotels offline. But it is always advised to book online hotels so that guests can get them at a cheaper price, saving them the hassle of paying extra bucks.
Q5. What languages are spoken by the hotel staff?
A. The hotel staff at Mauritius speak Creole, English, and French.
This holiday book Le Morne Mauritius hotels and capture moments with friends, relatives, family, or with people and their partner. Choose the style of room that suits the occasion. Get treated with special experiences which include Balinese massage and Thai Massage. Also, tighten and make that skin glow at the scrubbing and facial sessions as well. The hotels also provide guests with excursion and outings, so don't just chill at the hotel, but also try out adventurous activities out in the country as well. The hotel staff is well-trained and experienced in hotel management, so they are very courteous and kind. Every room is made comfortable by incorporating personal and bathroom essentials. Electronics, fitness, healthcare, and emergency are mandatory services that are present too. So, enjoy this vacation by not just traveling across the beautiful country, but by also booking Le Morne Mauritius hotels.