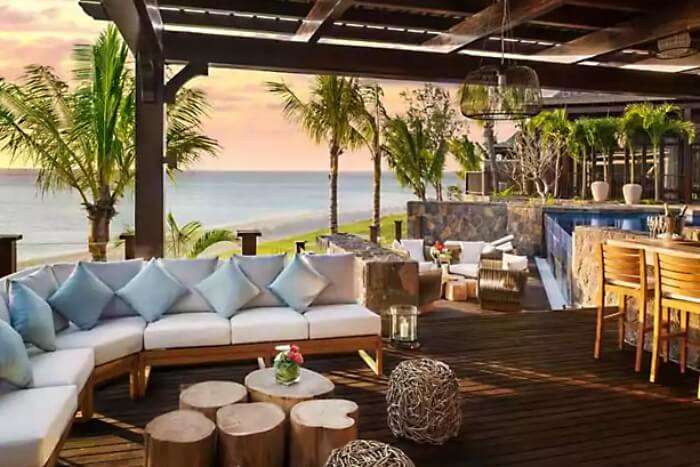 Overview
Mauritius is the second biggest island that belongs to Mascarenes. It is known for its highest mountain "Peak of the Little Black River" that offers panoramic views of the entire country. Coral reefs, lagoons, valleys, waterfalls, beaches, and boutiques are also specialties that one must experience. The capital of this wondrous country is Port Louis that houses several structures built with a great eye for architectural styles and designs. Apart from being rich in its natural heritage, it is also rich in terms of capital as well. It is also one of the only islands that have sands of seven different colors. So, set the holiday destination to this wondrous locations and get to swim with dolphins and walk with aquatic life. Get to try out all these thrilling activities and at the same time check back into comfortable and lavish hotels. So, avail the most memorable holiday week of life only at the Le Morne Resorts.
Special Experiences
There are numerous special experiences offered by resorts Le Morne Mauritius. Customers accommodating at these resorts get to chill and relax their mind, body, and soul at the outstanding massage sessions which include Balinese massage. Also, get foot reflexology and detoxifying treatments as well. Couples can also enjoy a luxury body treatment at the center too. The resort also provides poolside private dining where one can have the finest food, soak themselves, and slow dance under the moon. There are also private areas that open to the beach. These areas are provided with private sunbeds, umbrella, and drinks.
Facilities
There are many facilities one can avail this trip at the Le Morne resorts Mauritius. Every room is provided with entertainment systems that are radio, music, PlayStation, and television. The rooms also have a personal desktop or laptop where guests can work as well. There are coffee centers that are located in the hotel. Bathroom amenities such as slippers, robes, and towels are provided and changed frequently too. There are baby cots and strollers in family rooms and an outdoor playground as well. The internet, gym, laundry, dry cleaning, bellboy, and emergency services are available whenever needed.
Dining
At the Le Morne resorts get the taste of authentic African food that includes the taste of popular dishes such as Beef Rougaille, Mauritian Napolitane, Fish Vindaye, and Palm Heart Salad. Get to taste international and continental cuisines at the finest casual dining. Travelers can also enjoy drinks which include mojitos, iced teas, and sodas. Morning get energized by the healthy and yummy meals that comprise eggs made in hundred different ways, to say the least. Also, get to enjoy spectacular dishes on our special menu during the private time dining at the poolside. A special meal planned for a loved one here can be an exquisite experience.
FAQs
Q1. What are the family services provided at the Le Morne resorts?
A. Some family services provided at the resort include kids' activity area, babysitting centers, kids' entertainment area, baby cots, strollers, children's pool, special kid's menu, and much more.
Q2. What are some free resort services customers get to enjoy?
A. There are numerous free resort services that customers get to enjoy. Some of the services include free internet connectivity, valet parking, luggage storage, flat-screen television, toiletries, towels, creams, moisturizes, slippers, gym, healthcare, board games, breakfast, and much more.
Q3. Why is it better to book hotels or resorts onsite?
A. It is better to book hotels or resorts onsite as they provide customers with several special discounts and offers. But that may not be true in some cases, so it is advised that one chooses the hotel online and if they can find some great hotel deals, it is the best idea to book hotels online and not wait till one reaches the hotel.
Q4. What is the weather at Mauritius like?
A. Mauritius is usually sunny. Sometimes it experiences rainfall and winter too. But it is usually warm yet pleasant, making it the ideal place for a fantastic holiday.
Q5. Can one modify resort bookings in Mauritius?
A. Yes, one cannot modify resort bookings at the hotel directly if the modification is finalized at the last moment. If not, make sure to change the booking online before reaching the hotel.
Mauritius is not just a small island comprising numerous locations, but it is also known for hotel experiences that come with hospital staff. At the wondrous Le Morne resorts Mauritius, get to know what is known as the perfect resort experience. Get away at typical experiences which include foot reflexology, detoxifying treatments, and Balinese massage. Get a taste of five-star resort experiences that offers Asian, Greek, Mediterranean, African, and several other cuisines. Make use of essential facilities that are provided in every room. Also, get to go on guided excursions to local villages, sports centers, and beaches that are also offered by these resorts. Host parties, events, and feasts too. Accommodate in the most suitable room as guests are provided with a handful of choices such as standard, executive, superior, deluxe, suite, and much more. Don't miss this opportunity, book their ideal room only at Le Morne resorts Mauritius.