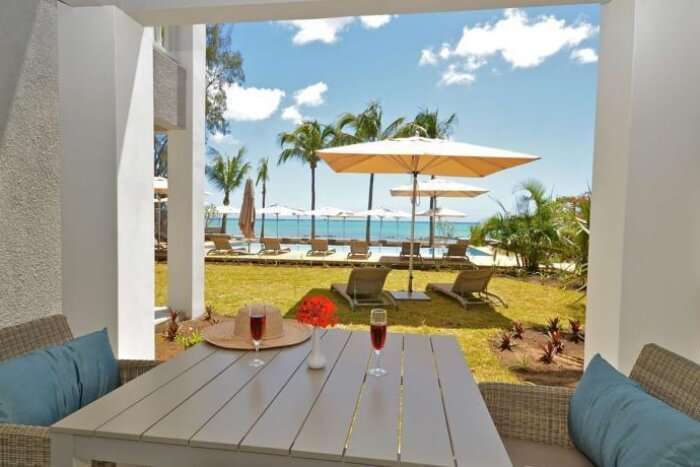 Overview
Many people around the world have exquisite locations in their bucket list. And if someone is particularly excited about visiting some place beautiful, people should just pick Mauritius without any second thought. Do not just book the flight to the wondrous country, but also check for the ideal resort as well. In this article, find out the perfect outstanding Mont Choisy resorts Mauritius so that one can chill with their squad. Mauritius an exotic tropical island. It houses a great blend of Indian, African, Chinese, European, and British culture. Guests can step into the natural wonders of this country that is unique from other tropical islands and get to see rich beaches, cafes, waterfalls, lagoons, and coral reefs that will leave people spellbound, even speechless. On this journey, accommodate along with the companions at the ideal Mont Choisy resorts Mauritius.
Special Experiences
The Mont Choisy resorts Mauritius are known to satisfy every customer that steps into these resorts. They offer wondrous spa experiences that stimulate pressure points of the body. The massage also uses Ayurveda techniques that built energies and release tensions. They also offer aromatherapy and facials as well. The resorts also have private balcony dining and dine under the stars too. These are perfect for couples who want to add spark to their married life. Wake up every morning to beautiful beach views that are sighted along with the glorious sunrise and sunset.
Facilities
There are several facilities offered by the Mont Choisy resorts Mauritius. The resorts incorporate health club and board games. Every room is provided with soaps, shampoos, creams, and moisturizes. Bathrobes, face towels, and pool towels are also included. Hairdryers and face mirrors are also complimentary. There are tea and coffee making machines, newspapers, television, and desktops provided as well. Kitchen, living rooms, minibars, and barbeque are also offered in special rooms. There are also iron and ironing board services and the bathrooms even have hair dryers for guest convenience. Housekeeping service is provided twice a day. Reception and emergency services are always open. There are also tennis courts, badminton areas, aerobics, yoga, and kids play court also available.
Dining
The Mont Choisy resorts Mauritius offer multi-cuisine that are world-class international level. These dining areas are always open to suggestions, personalization, and customizations. There is also a menu card that offers more than 100 dishes to choose from. There are separate café's that have their own special menu too. From non-veg to veg, all sorts of food are served to the customers. The resorts also contain a sports bar that has authentic and light starters. A wide range of drinks such as whiskey, rum, and tequila shots are also served. The breakfast is a delight with many wonderful options with cuisines from around the world. Enjoy a great morning meal, the best way to start the day.
FAQs
Q1. What are the types of accommodation provided at the resort?
A. There are numerous types of accommodation provided at the resort. The types of accommodation include standard rooms, deluxe rooms, club rooms, suites, villas, honeymoon, or couple rooms.
Q2. What are the types of cuisines served at the resort?
A. There is a wide range of cuisines that are served at the resort. Some of the best cuisines include African, French, European, Italian, Mediterranean, German, Thai, Chinese, and much more.
Q3. Does the hotel allow customers to organize weddings?
A. Yes, the hotel does allow customers to organize weddings, birthdays, anniversaries, and parties. But one needs to check with them about the availabilities of dates.
Q4. Do they provide customers with adventure sports?
A. Yes, the resorts take guests to sightsee and excursion tours that are host to several adventure sports. Some of the most exciting adventure sports are ziplining, zorbing, some water adventures, etc.
Q5. Do the resorts provide discounts?
A. Yes, there are occasional special offers available, especially if one books them online. So it's best to make the booking well in advance and utilize the discount coupons.
At the Mont Choisy resorts Mauritius avail the perfect resort experience. Start the journey as one is welcomed with a wondrous welcome drink after a long travel. Then, check into the suitable room and relax with the essential facilities such as bath robes, face towels, moisturizes, and creams that are provided for the needs of guests. The rooms also come with televisions, desktops, and music systems as well. The more superior and deluxe styles one chooses, more are the facilities that are provided. Eat breakfast, lunch, and dinner at world-class dining areas that feature multiple cuisines. If someone is a party animal, no worries, because these resorts also have sports bars that offers delicious starters and drinks. Put away all the worries at the special experiences such as spa treatments, aromatherapy, Balinese massage, and much more. This holiday don't just wake up to beach balcony views or sightseeing tours, but also to an exotic resort experience. Hurry up, shortlist and book the ideal Mont Choisy resorts Mauritius.