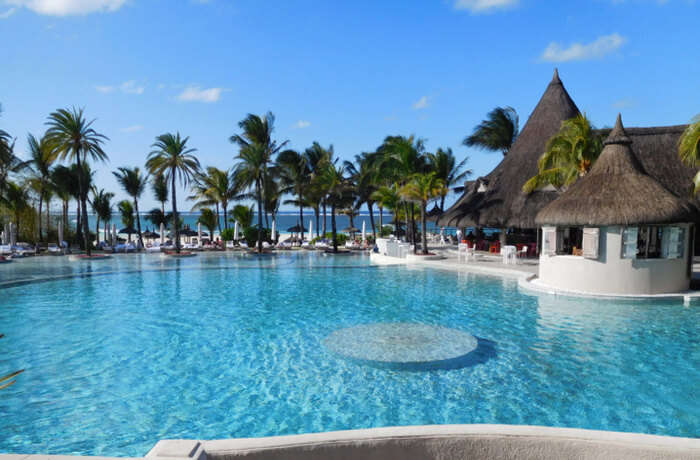 Overview
A holiday cannot be memorable or enjoyable without a perfect accommodation. Traveling to a new destination is no doubt thrilling, but having a suitable accommodation is equally important. In Belle Mare, Mauritius one can find a perfect hotel with lots of luxury facilities like fitness centers, spas, casinos and much more. Belle Mare hotels Mauritius provide beautiful gardens and pools where guests can spend leisure time.If one wishes their holiday in Belle Mare to be a luxurious one, then these hotels could be a great choice of stay. A relaxing and luxurious stay with the best scenic views of nature, attract a lot of travelers and holidaymakers. The spacious rooms, the international cuisine and the specialties provided would make one's holiday in Belle Mare a memorable one.
There are a lot of Belle Mare hotels in Mauritius which give guests a tur holiday experience. While there are budget-friendly hotels too, these hotels would make a vacation exciting as well as thrilling. Hotels like The Residence, SeaSense Boutique hotel, Constance Belle Mare Plage and LUX* Belle Mare are just a few to name. These hotels are famous for their unique facilities and the best in class services that are provided to the customers. Travelers can have a look at some of the above-stated hotels.
Special Experiences
Each of the Belle Mare hotels have their uniqueness. There are some of the unique features of the 5-star hotels in Belle Mare. While one can enjoy playing tennis in any of the 3 luxurious tennis courts at The Residence, the hotel even provides a fitness center for the customers who love to remain fit. The Belle Mare Plage hotels even come with outdoor pools and many more facilities too. One must not miss out on the fantastic spa and massage center at different Belle Mare hotels which would make one's evening a relaxing one. Some of the hotels even have windsurfing and fishing like the SeaSense Boutique hotel. If a traveler is a golfer, then they can enjoy a game or two as well. Some of the bestselling hotels like LUX* has a combination of everything like a sauna, spa, massage, fitness center, and even a golf course. These unique features of the Belle Mare hotels Mauritius would make their stay an enjoyable one. These hotels come with many more special features too, which guests can easily experience while in Belle Mare.
Facilities
Apart from the unique features of the Belle Mare hotels Mauritius, the hotels are even known for their room services that are provided. The hotels in Belle Mare are famous for the balcony views which would be facing the majestic sea. The terrace furnished in the rooms of The Residence and Constance Belle Mare Plage is liked by many for the scenic view of the tropical gardens. Apart from that, free Wi-Fi is also provided for the customers. The spacious air-conditioned room would make guests feel relaxed after a hectic day. The well-trained staff is also very friendly too. The rooms even come with an in-house refrigerator, hot bathtubs, king size beds and all the basic facilities that are required while staying in a hotel. The spas, golf course, gardens, and the fitness centers would keep guests engaged and won't let them get bored while staying in these hotels in Belle Mare.
Dining
One can enjoy some scrumptious food during their stay at these hotels. Some of the famous 5-star hotels offer continental cuisines which would be a treat to the taste buds. While guests may enjoy the international cuisine, one must not miss out on the local food delicacies offered at these hotels including the fantastic seafood. The dishes are crafted by some of the famous chefs in Mauritius. If guests visit the kitchen, they would be able to witness the quality standards maintained at these hotels which is necessary and is expected of these 5-star hotels.
One can get all kinds of cuisines in these hotels in Belle Mare, Mauritius. There is Indian, Chinese, continental and much more offered to the guests which they are sure to savor. The complimentary breakfast is provided to guests on the day of their arrival at the hotel and features one too many options.
FAQs
Q1. What are the free services provided by Belle Mare hotels in Mauritius?
A. The free services provided are Wi-Fi, fitness centers, pools, snorkeling, board games, telephone calls, good hygiene, bathrobes, bathroom accessories, and room service.
Q2. What languages can the hotel staff converse in?
A. The hotel staff can communicate in English as well as French for the convenience of the customers.
Q3. What are some of the delicacies one should try while in Mauritius?
A. Mauritius is famous for seafood. One should try the seafood in Mauritius.
Q4. Are last minute bookings available at Belle Mare hotels?
A. While most of the hotels are booked in a month's advance, it is quite challenging to get a room at the last minute. One can also book the hotels online.
Q5. What are the types of cuisine can guests expect when dining at the in-house restaurants?
A. Apart from the local cuisine of Mauritius, one can get Indian, Chinese and continental cuisine too.
One's stay in Belle Mare, Mauritius would be enhanced by picking a comfortable and luxurious accommodation. A few of the most common names in luxury hotels are The Residence, SeaSense Boutique hotel, LUX* Belle Mare, Constance Belle Mare Plage, Maritim Crystals beach hotel and Veranda Palmar beach hotel and spa. These hotels offer guests the right balance between entertainment and relaxation. Given the location of these hotels, guests have easy access to the beach and thus the watersports that come along with it. Apart from this guests can indulge in traditional massages at offered at the spa. There are also facilities for children such as a play area, babysitting facilities, and kid-friendly food menus. One will not need to hassle at all and can enjoy a great vacation with their family and friends in Mauritius by planning a stay at the Belle Mare hotels.