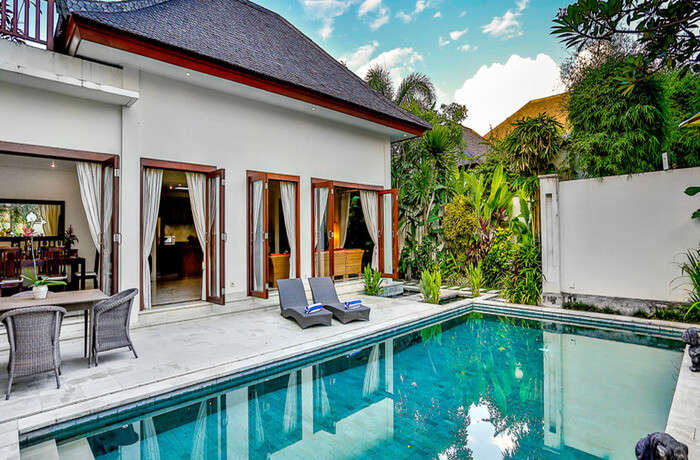 Overview
While planning a travel, vacationers not only look at the budget hotels but also the ones that provide maximum amenities. Mauritius is one of the popular tourists' hotspots that houses a wide variety of pocket-friendly hotels, hence one will never run out of options while choosing budget hotels in Mauritius. These hotels are a treat to come and stay in when on a holiday. One will surely enjoy a great time on the beach sides with their partner or their family. The overall experience is beyond imagination. In these hotels, one will get extremely comfortable and up to the mark treatments. These hotels are completely safe, and one will not have to worry about the safety of the family and especially children. This pace is known for its calm and soft ambiance. Here guests will get all the peace that they are looking for, and with that, they can relax and just enjoy how beautiful this place is. These budget hotels in Mauritius reflect how good they can be even after being cheap. They have a low cost but do provide quality experience and services in those cheap costs.
Special Experiences
At these budget-friendly hotels, one will have ample opportunities for fun and entertainment as budget hotels in Mauritius strive to provide their guests with the best of their stay. Most of these hotels have facilities like hot tubs and steam rooms in which one can enjoy and relax to the fullest of their expectations. Guests can also take advantage of the massage facilities offered at these hotels. Some hotels also feature a fitness centre for the guests who don't want to stay away from their fitness regime. Hotels like Le Saint Georges hotel in Port Louis or the Gold Crest hotel in Quatre Bornes are some of the finest examples of budget hotels in Mauritius known for their amazing services and experiences.
Facilities
Budget hotels in Mauritius provide with some of the best facilities that one can even expect from these hotels as they are cheap and under the budget. Facilities like rooftop breakfast and lunch, traveling facilities for sightseeing and travelling to and from the destinations, massages from different kinds, and the most needed one is that they have given the access to 24 hours of high-speed quality WiFi so that guests do not feel disconnected while they are far away from their loved ones and can connect with them on the go. Travelers can also order meals from a variety of food items, and many cuisines hotels in Mauritius have properly trained and skilled staff members providing with the best assistance and services during the stay. One can even get their bags and shoes repaired with 24 hours service of repairing men assigned particularly for these kinds of tasks so that they will never have to delay their plans just for the sake of broken bags or torn shoes.
Dining
Food is something that people look for as the first thing while taking a decision about their accommodation. Budget hotels in Mauritius have got this title because they take care of the taste buds of their guests. It is no secret that people love to eat and people eat even more when they are happy and relaxed. Food is the first word that comes to mind as soon as one comes back to the hotel after a day's trip. These hotels serve the best quality and tasty food items that one cannot even think of getting here. Cuisines like continental, Chinese, European, International and anything guests like to have on their table is made available for them in very less amount of time. At budget hotels in Mauritius, guests can also enjoy some live performances while they have their favorite meals.
FAQs
Q1. What are the free services provided by the hotels in Mauritius?
A. These free of cost services are radio, swimming pool, billiards, room service, T.V, telephone calls (as long as they are made within the same nation), libraries, WiFi services and playrooms for children are totally free of cost.
Q2. What is the language that should be known to be communicating with the staff members?
A. The English language is the most common language, and If guests want to communicate in French or Spanish, then they will not have much problem while communicating with the staff members.
Q3. What are some of the best budget hotels in Mauritius?
A. Some of the best budget hotels are Manisa hotel, Cocotiers hotel, Hotel Les Aigrettes.
Q4. Is it easy to find Indian food items in these hotels?
A. Yes, these hotels have a number of cuisines, and it will be easy to find Indian food here.
Q5. Which hotel is the closest to the airport?
A. Explora Vacation and Blue Bay are the two hotels which are closest to the airport, and commonly these two hotels are preferred by visitors, and it saves their time in commute.
Travelers can find a wide variety of Budget hotels in Mauritius. Not only these hotels are pocket-friendly, but also they offer a completely comfortable stay. Guests can also find various basic facilities at these hotels including 24-hour front desk, laundry & dry cleaning services, daily maid services, etc. Some of the Budget hotels in Mauritius also own restaurants and bar to offer a touch of luxury to its guests. They also provide rooms as per the need of the travelers, depending on their budget. Travelers are sure to have a comfortable stay at these hotels while being on a tight budget.