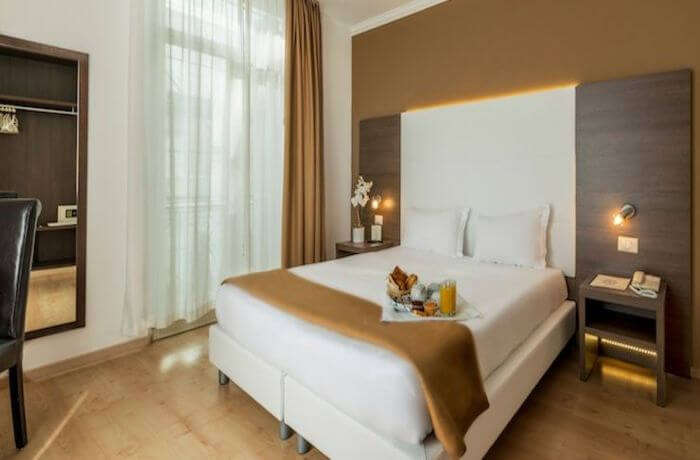 Overview
Jakarta is the capital of Indonesia; it is on the north-west side of Java island, this island is a mix of cultures and travelers will find almost all the cultures of the society here. It attracts tourists from all parts of the world and of all age groups. Being a famous tourist destination, there is a plethora of 3 star Hotels in Jakarta that offer cozy accommodation with a warm touch of hospitality. Many of these hotels are located nearby many tourist attractions so that travelers can discover the grace of the capital. Modern amenities and facilities offered by these hotels make the guests stay utterly pleasant. Travelers while staying here can avail a range of services including free wifi, complimentary parking, 24-hour front desk, luggage storage, beauty service etc.For the convenience of families with children, these hotels also offer babysitting services and also several recreational activities for kids to indulge in. Travelers who are looking for a pocket-friendly stay can find a perfect abode at these hotels. Some of the best 3-star hotels in Jakarta are Hotel Santika Kelapa Glading, favehotel LTC Glodok, Takes Mansion and hotel, Rasuna Icon hotel, Dreamtel Jakarta, Ayaka Suites, YELLO hotel Harmoni, Neo Hotel Mangga Dua, Grand G7 hotel and many more.
Special Experiences
There are certain unique experiences or special facilities that 3 star Hotels in Jakarta provide to their customers. Some of the best special facilities that one can get are outdoor pools, sun loungers, fitness centers, game centers, rooftop pools and many more. The hotels which have outdoor pools are available throughout the year, and one can comfortably relax in the hotels and take a sunbath. Most of the extra facilities are free of cost making it a lot more accessible to the customers. Yello Hotel Manggarai is a unique place; they try to give us a little insight into our childhood, this particular hotel provides with pc and console gaming. Further. travelers who are on a strict fitness routine have an option of working out at the on-site gym. Also, for one's relaxation, these hotels feature spa centres and massage parlors.
Facilities
The 3 star Hotels in Jakarta are also known for their excellent services and the hygienic conditions that are maintained. One can expect high hygienic conditions in these hotels. The hotels in here provide free internet and telephone services to its customer so that they can remain connected to their loved ones. Apart from that, the hotels come with spacious rooms and king sized beds with blackout curtains. The bathrooms are attached and come with good toiletries and other bathroom accessories. One can avail the room service any time of the day and that too free of cost. Almost all the hotels have cab services along with luggage storage for its customers. The rooms are equipped with a flatiron television, free wifi along with room service. Another facility that is unseen is the hygienic factor the rooms of the hotel are quite neat and clean.
Dining
The dining in the 3 star Hotels in Jakarta is one of its kind. The hotels try their best to serve the best delicacies on the platter of the customers. Some of the famous chefs are hired to provide the local delicacies prepared by freshest and purest ingredients. Jakarta is known for its seafood, and the restaurants serve fresh seafood dishes that should not be missed out. The Neo Mangga Dua hotel serves a variety of cuisine from Indian to Chinese, offering the customers a range of choices for the perfect meal. Each dish is made with care and perfection. Further, travelers also have provision for ordering meals as per their preference and chefs are always happy to cater to such gets. Many hotels in Jakarta also feature a well-stocked bar that is maintained by skilled bartenders. Here, guests are served finest wines and other alcoholic and non-alcoholic drinks.
FAQs
Q1. Do 3 star Hotels in Jakarta have airport shuttle services?
A. Yes, most of the hotels do have airport shuttle services.
Q2. What are the free special facilities that one can avail?
A. The outdoor pools and the fitness centers are the free special facilities that the customers can avail.
Q3. Are complimentary breakfast provided at 3 star Hotels in Jakarta?
A. Yes, on the day of arrival, the guests are offered a complimentary breakfast.
Q4. Would there be a guide provided by the hotels?
A. While most of the hotels don't have such facilities, but a guide could be arranged.
Q5. Are 3 star Hotels in Jakarta child-friendly?
A. Yes, almost all the hotels in Jakarta are child-friendly.
Jakarta is one of the major tourist destinations in Indonesia and visited by travelers from all around the world. One can find a many 3 star hotels in Jakarta which are not only budget-friendly but even offer good facilities to the customers. All the rooms are well equipped and elegantly furnished. In rooms, guests are offered a TV, telephone, work desk, refrigerator, minibar, alarm clock, closet, electric kettle and ironing facilities. For the fun and entertainment of travelers, many hotels also feature a games room where one can play a variety of indoor games. Also, guests on a fitness regime need not worry as these hotels also maintains a fitness centre which features modern equipment. The 3 star hotels in Jakarta prove to be the best place to stay in Jakarta, Indonesia.