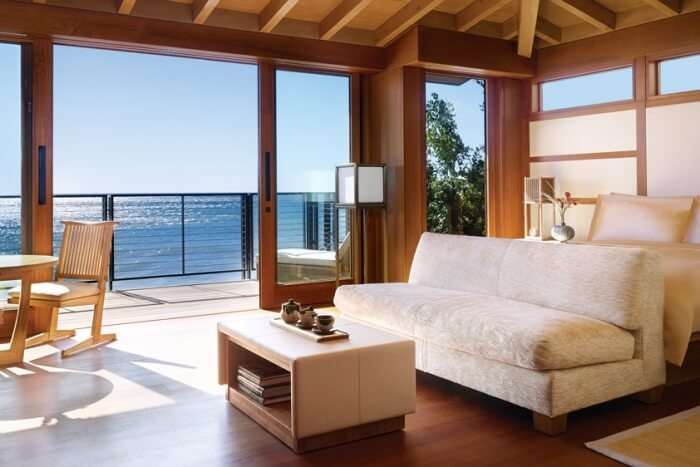 Overview
The Indonesia beach resorts indulge in a mix of culture as well as distinctive culinary. The resorts have also incorporated tropical vibes to maintain the sense and feel of being at a beach but within a restricted surrounding. They also offer a wide variety of services for their guests. The resorts in Indonesia have options providing both luxury and affordability. Most of the Indonesia beach resorts come loaded with a dazzling closeness to nature. What's more is that these resorts offer easy access to the beach, which helps one add more to their experience of a beach vacation. Other than this, all of the resorts in the area come with a wonderfully designed interior, offer chic rooms and help one to enjoy many in-hotel services. From better rooms, easy and comfortable accommodation and ample parking space, the fact that the beachfront resorts even offer on the option of lounging with the beach in their view, helps everyone to add more to their vacation only with the best of Indonesia beach resorts. Find the best time to make a visit to Indonesia and stay at a hotel that offers the best of all the services here.
Special Experiences
The resorts in Indonesia especially offer a wide variety of activities at the beach, owing to the beach being a prominent attraction among the tourists. They provide such facilities to help their visitors create incredible memories. The Anvaya Beach Resorts Bali is a 5-star resort in Indonesia offering a beachfront accommodation for its guests. It is located at about 500 m from Waterbom Bali. Indonesia beach resorts also offer their very own Sakanti Spa, where guests can relax with a variety of massages and spa treatments. The resorts also provide a wide range of activities like kids club, Books, DVDs, music for children, Board games/puzzles, and much more to keep the little ones from running around. They also give some beach activities that can be enjoyed with families and friends.
Facilities
The resorts in Indonesia welcome guests from all around the globe. And they have to cater to full range expectations from them. They offer many services and facilities that make their guests feel comfortable and can create ease of convenience. The Patra Bali Resort & Villas, Located along the South of Kuta Beach, offers its guests with essential amenities like Free Wi-Fi, free parking and a free shuttle service to Kuta Square, a full-service spa, large lagoon pool, and seaside pool. Indonesia beach resorts offer classic interiors with solid wood fittings. They have spacious rooms moreover with private balconies overlooking tropical greenery, simply add substance to every traveler's time here. The rooms are also equipped with cable TV, safe and a tea/coffee maker.
Dining
The Indonesia beach resorts offer an exquisite range of cuisines, owing to their visitors coming in from a variety of countries from across the world. Although one can find many kinds of options to eat and enjoy, the place is popular for its seafood and authentic dishes, which can be found nowhere else. The Citadines Kuta Beach Bali, located in Kuta offers a variety of dining options. The beach resorts on-site restaurant serves a selection of Indonesian and International dishes. Their guests also get to enjoy a daily Continental breakfast. They also offer packed lunches as per customer's convenience and also Special diet menus (on request)
FAQs
Q1. Do the resorts offer vegan and vegetarian food options?
A. The resorts offer vegan and vegetarian food options to their guests on request.
Q2. Do Indonesia beach resorts allow pets?
A. The resorts in Indonesia don't always allow in pets. It is advisable to inquire before booking.
Q3. Do Indonesia beach resorts have airport shuttle services?
A. Most of the resorts in Indonesia offer airport shuttle services. The cabs will transfer one from the airport to the hotel and back and also allow one to travel to different locations in Indonesia.
Q4. Do Indonesia beach resorts offer babysitting services?
A. The beach resorts do offer babysitting and children services. Adults can unwind comfortably while the children are taken care of by the people from the hotel.
Q5. Do the resorts offer gift shops?
A. Some of the resorts offer gift shops where guests can pick up souvenirs for their family, friends and loved ones.
The resorts in Indonesia is a must-visit for those planning a trip to this destination. Since the beaches are a major attraction, the simple retreats help make travelers explore way beyond, not restricting only to the beaches. The facilities of Indonesia beach resorts keep the guests happy, offering everything from delightful food to amazing amenities such as free wifi, beautifully decorated rooms, coffee and tea maker, an iron and ironing board among others. The Bali Garden Beach Resort, located at the south of Kuta beach, offers many activities for its guests helping them create unforgettable memories. Some of the exciting events include Live music or performance, Entertainment staff, Library, Billiards, and also a golf course to cover the entertainment section for its guests.