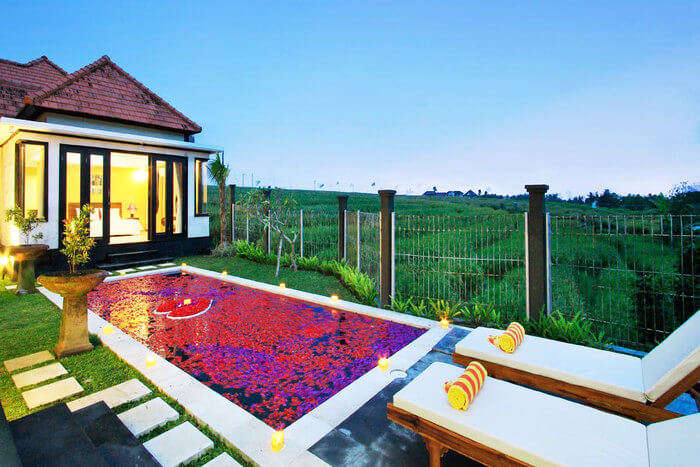 Overview
Usually, a trip is not just about looking for a fabulous trip to an island but also a lavish accommodation as well. Bali is a destination that is much loved by the newlyweds and families as well. One can easily find comfortable accommodation in Bali villas that are famed for its special experiences, facilities, dining, and much more.Even though Bali is widely profound for its tourism, it is also known for its amazing facts that surprise several people around the world as well. Bali has unique beaches that have black sand. This is because the island has volcanic activities taking place. It also has the most expensive coffee and delicious coffee in the world. Visiting other destinations could cause communication problems but in Bali people speak more than 500 languages. People get to meet people from different parts of the world on this small island. Apart from all this, Bali is also known for its villas as well. They are located near beaches or amidst post areas.
Special Experiences
There are uncountable special retreats that are offered by the Bali villas. These villas have expansive gardens and outdoor swimming pools. They also have a spa, games room, and poolside bars as well. So, tourists staying in these villas get to enjoy the best time of their life away from all the worries. The Villa Voyage is known for its massage centers, outdoor swimming pool, and garden. The Villa Pushpapuri is known for its games room, poolside bar, and spa, while the Villa Jajaliluna is known for its barbeque facilities. Many of these villas also offer various activities for fun and entertainment for their guests. These activities include canoeing, fishing, diving, kayaking, snorkeling and many more. For the convenience of business travelers, a wide variety of hotel own a well-maintained business centre.
Facilities
The Bali villas also come with a lot of amenities as well. These amenities include free internet in all rooms and surrounding public areas. They also include a gym, free parking, mini bar, shuttle services, rental car, housekeeping, and concierge. For instance, the Sayang d'Amour is known for its shuttle services and concierge. While the Dream Villa in Umalas is known for its excellent housekeeping, other amenities include breakfast, kitchenette, banking, laundry, grocery, and babysitting. The staff at round the clock front desk is always ready to assist travelers. Many of these villas also offer ticket services for added convenience.
Dining
The Bali villas are also known to provide the finest dining. At these villas, tourists get to have joyous meals along with watching scenic views. They have restaurants, private butlers, and many more outstanding facilities. One can get a taste of the best meals that are a delight to taste buds and get to dine privately with family, friends, or with the partner. For instance, The Legian Bali offers seaside restaurants for tourists while The Royal Santrian Luxury Beach Villas offers poolside bar and nightclub for chilling. Many of these villas also offer special diet menus and kids meals as well. The coffee shop at these villas is a treat to all the coffee-loving travelers. Guests who want to dine in private in their rooms can avail room service and enjoy their meals while watching TV or spending quality time with their loved ones.
FAQs
Q1. What are the best places to visit in Bali?
A. The best places to visit in Bali include Seminyak, Uluwatu Temple, Sanur, Mount Batur, Ubud Monkey Forest, Mount Agung, Pura Ulun Danu Bratan, Pura Besakih, Goa Gajah, Legian, Pura Taman Ayun, Tirta Empul, and much more.
Q2. Is a visa or a passport required to travel to Bali?
A. Yes, a traveler requires a visa or a passport to travel to Bali.
Q3. Are there pools at Bali Villas?
A. Yes, most of these villas have pools where guests can relax.
Q4. What are the means of transport I can find in Bali?
A. There are several means of transport one can find in Bali. Some of the means of transport that can be found there include motorbikes, taxis, and car. There are fewer bus services provided in the country.
Q5. Do Bali Villas feature in-house restaurants?
A. It depends on the rating of the villa. However, one must check with the hotel staff prior to booking.
One can make the best of this trip by accommodating at these lavish Bali villas. These villas have beautiful furniture, flooring, ceiling, and design to them. They are also located alongside beaches so tourists get to have a private time at the beaches nearby. The villas also have a swimming pool and gardens. The villas also come with several amenities which include free internet, gym, free parking, mini bar, shuttle services, rental car, housekeeping, concierge, breakfast, kitchenette, banking, laundry, grocery, and babysitting. They also have marvelous dining services too. The villas have separate restaurants where there are private butlers and chefs. There are also poolside bars and nightclubs for dancing and drinking. Some of the best villas that tourists can accommodate at include the Villa Alba, Luxury Villa Annecy Seminyak, Villa Agni, Umalas Retreat, Villa Kora, Villa Sarchi, Indo Rumah Zengarden, Villa Serena, and much more. Hence, travelers must make their trip the best by accommodating at these Bali villas and capture moments with friends, family, or with the partner.