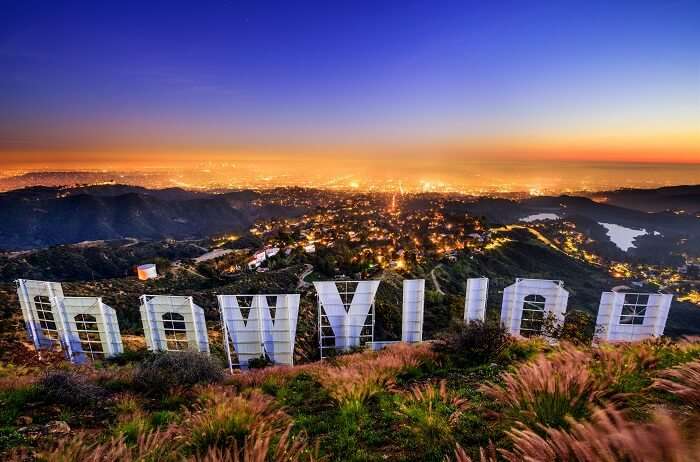 Considered to be one of the most popular tourist attractions in the entire Los Angeles, the Hollywood Sign draws close to 10 million travelers round the year. While the footfall may churn in a lot moolah for the tourism and cheer up the travelers, it has always suffocated the locals.
Hence, as a perfect solution, a $100 million aerial tram by Warner Bros. has been proposed that will solve all the parking issues for the locals and will transfer the travelers all the way up till Hollywood Sign, effortlessly.
More About Aerial Tram By Warner Bros.
Starting Point: Warner Bros. Lot In Burbank
Drop Point: Back Of Mt. Lee
Time Taken: 6 Minutes Max.

Suggested Read: Hollywood Honeymoon: 10 Movie Locations That Will Sweep You Off Your Feet At First Sight!
The futuristic "Hollywood Skyway" concept has been proposed by Warner Bros to the Los Angeles City Council, and it is believed, that this project could take a maximum of five years to be completed once it's approved.
From the drop point, travelers would be able to walk further on the marked pathways and enjoy the views from the respective areas. While the overall revenue earned from this project would be split between the LA Council and Warner Bros., the latter will be the one charging for the tickets.
While the project may take a bit of time to be implemented, you don't have to wait to see this popular attraction at all. Book one of the customizable USA tour packages, and don't wait up to live your American dream!